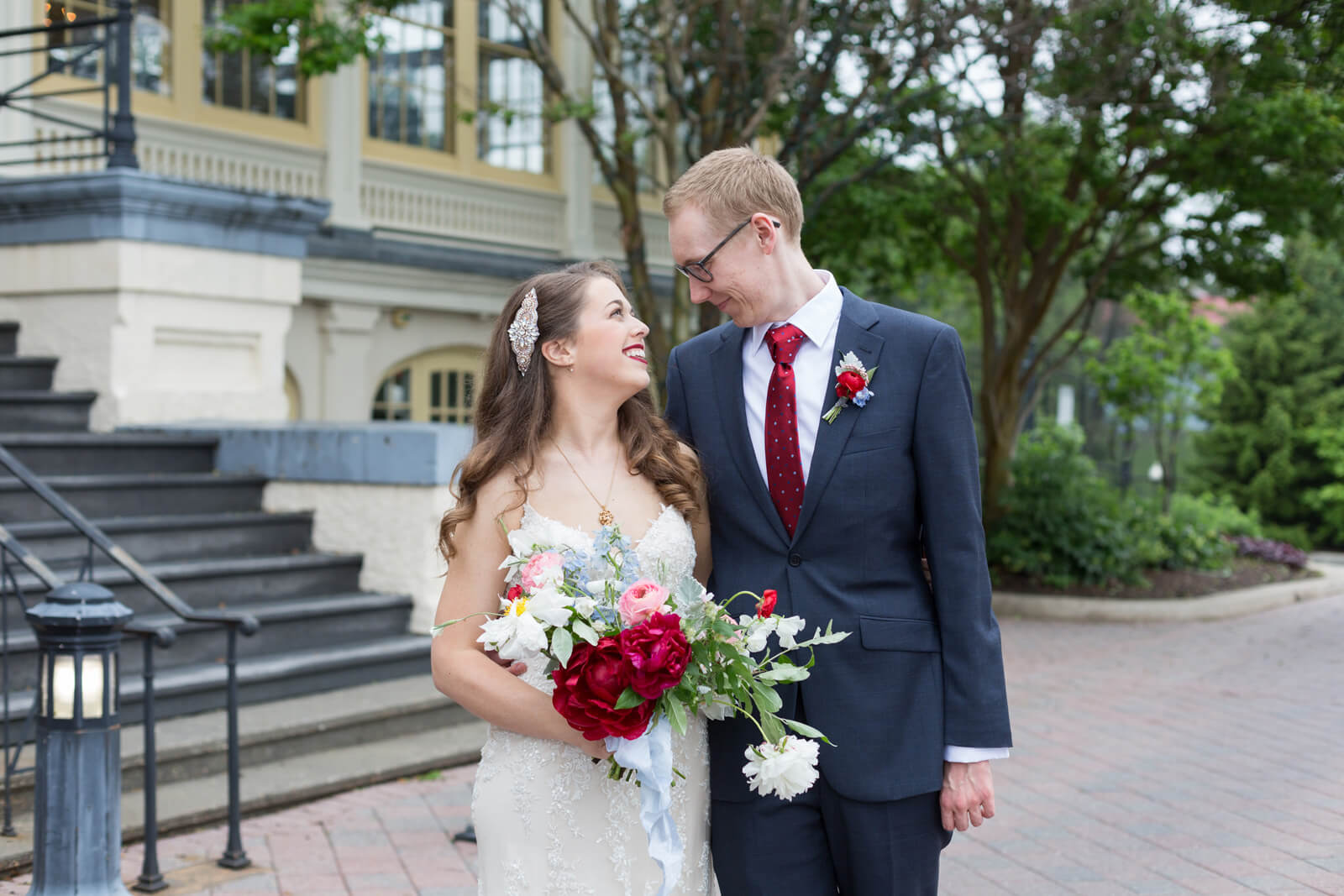 Occupations Mary is a senior account manager at Weinberg Harris & Associates, a PR firm based in Hampden; Matt is an email production specialist at Agora Financial based in Mount Vernon.
Wedding date May 19, 2018
Number of Attendees 90
Number of Attendants 2
How You Met Mary and Matt are high school sweethearts who met at their summer job at Subway in 2007. The couple stayed together through high school and college and have been together for 11 years.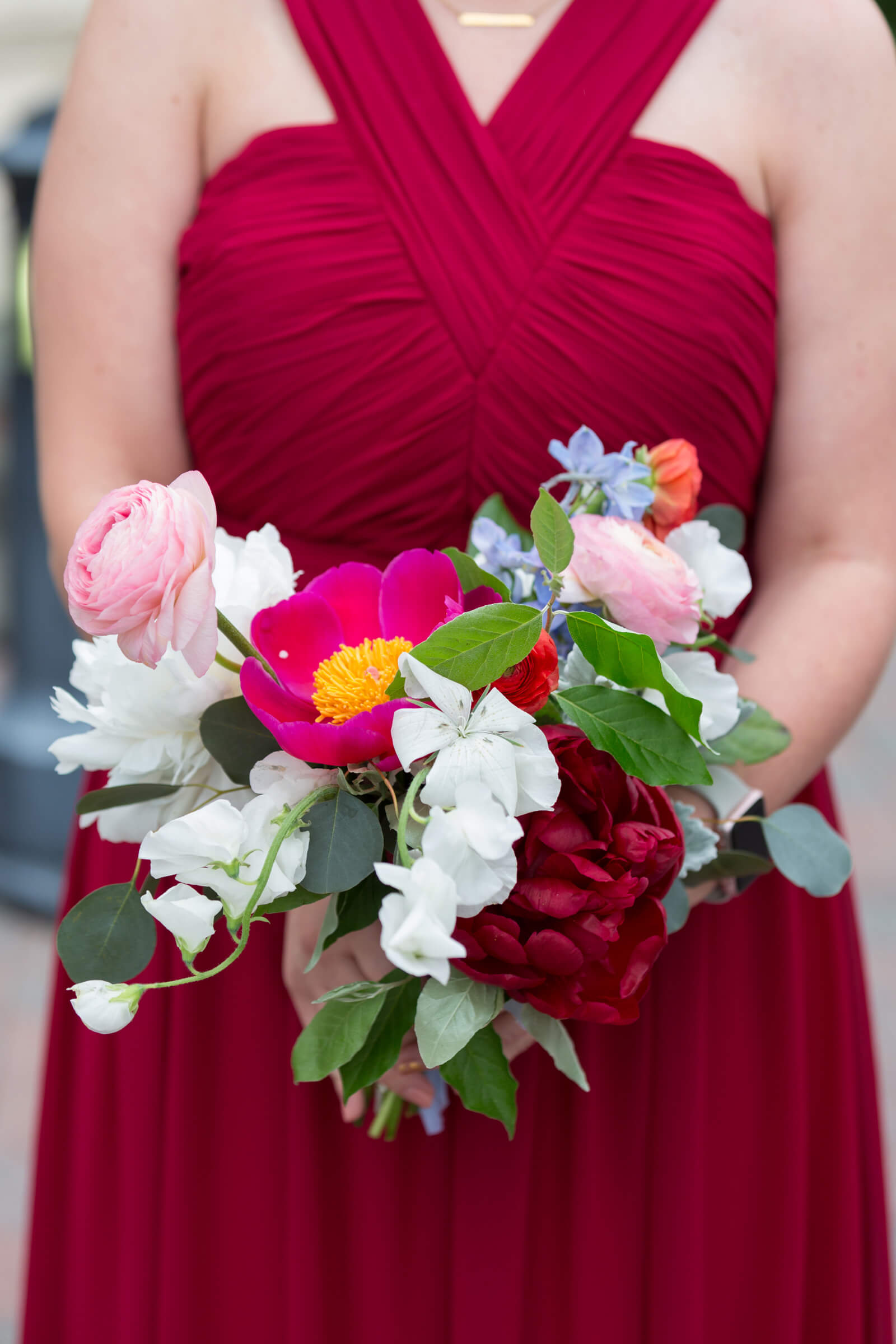 The Engagement Matt planned a weekend trip to New York City in March 2017. They saw a play, and spent the evening exploring the city's speakeasy-themed bars. Mary had suspected that Matt was planning to propose, but at 10 P.M. nothing had happened yet. In the truest Mary fashion, she told Matt that she felt silly because she thought she figured out his scheme. Matt played it off, but the truth was that he kept chickening out.
The next morning, they planned to go get some bagels to bring home before they went to brunch. Mary was packing up her stuff and noticed Matt was just pacing back and forth in the room. She was about to ask what he was doing, but Matt stopped, grabbed her by the shoulders and said, "You were right" and pulled out the ring. Mary screamed "Are you kidding me?" and immediately said yes.
After a celebration brunch, the couple headed back home to Baltimore. Their bus pulled into the station and Matt called "Eduardo the Uber driver" AKA Mary's parents, who had flown in from Texas for the surprise. They drove to Hampden, where Matt said he made a reservation for the four of them to have dinner. When they walked into the restaurant, all of Mary and Matt's friends and family were waiting there to surprise her.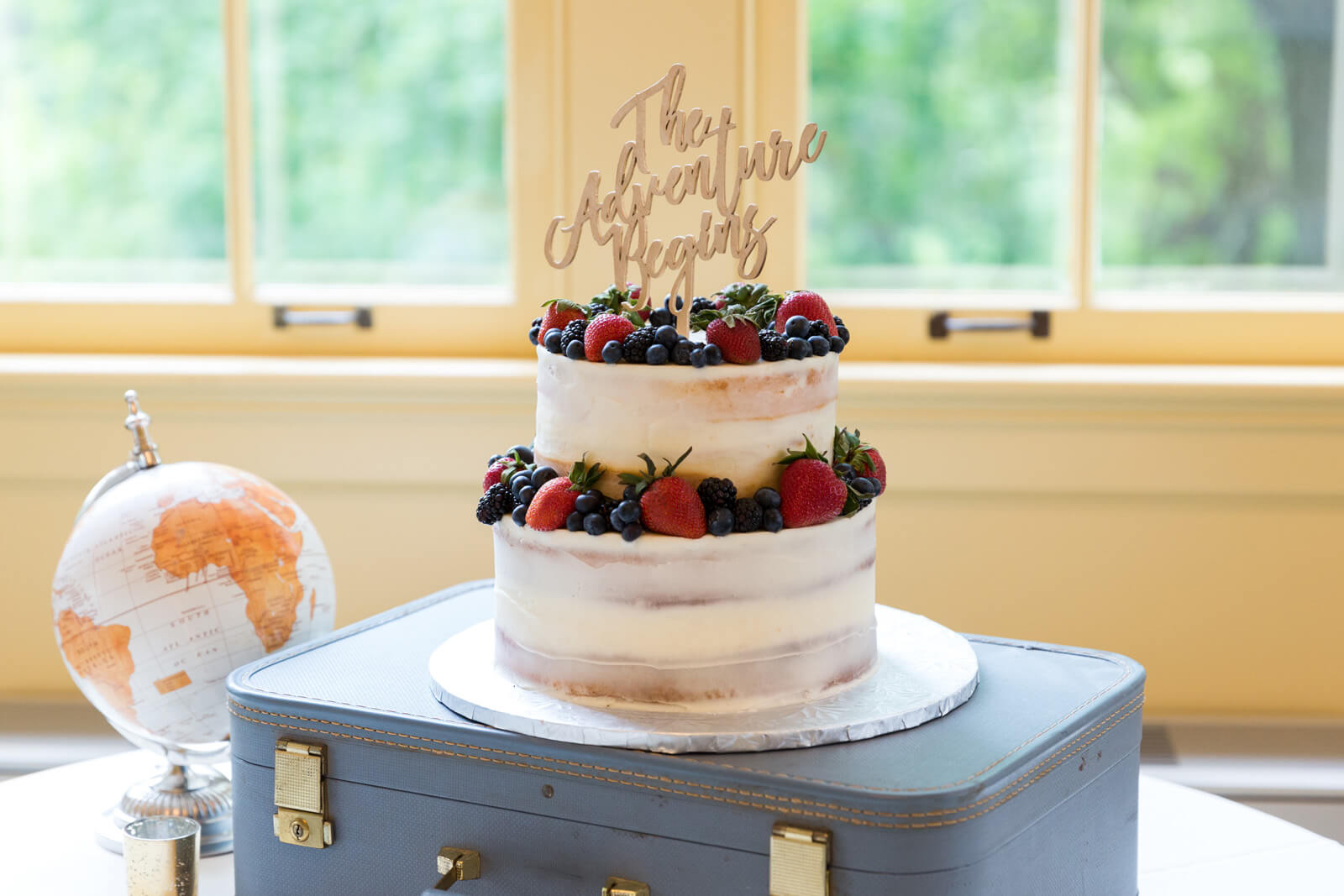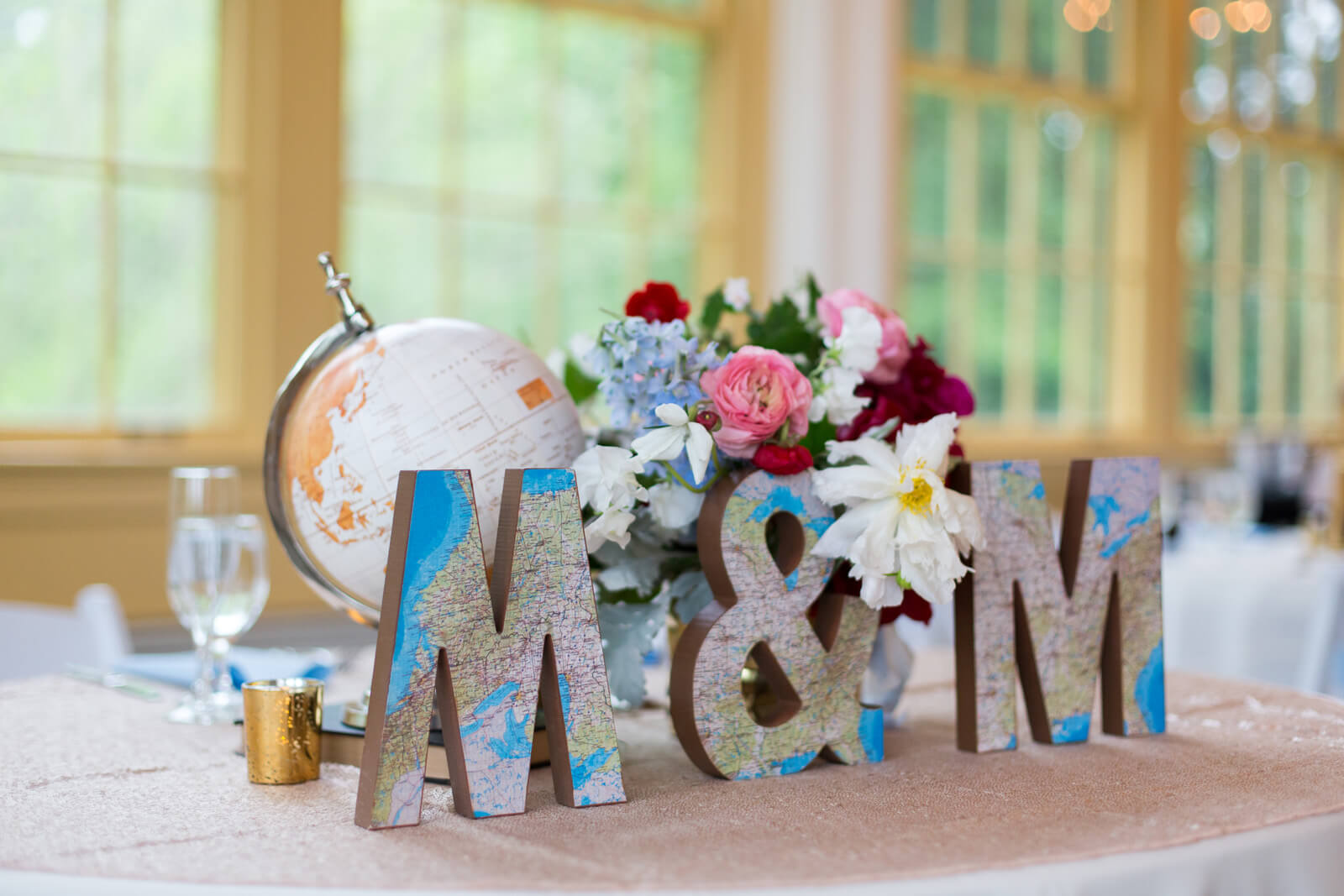 Wedding Design Inspiration The wedding combined Mary's love of vintage with the couple's love for travel and adventures. Each table was named after a city that is on the couple's bucket list. Instead of a traditional guest book, guests signed post cards that the couple had brought back as souvenirs from past trips.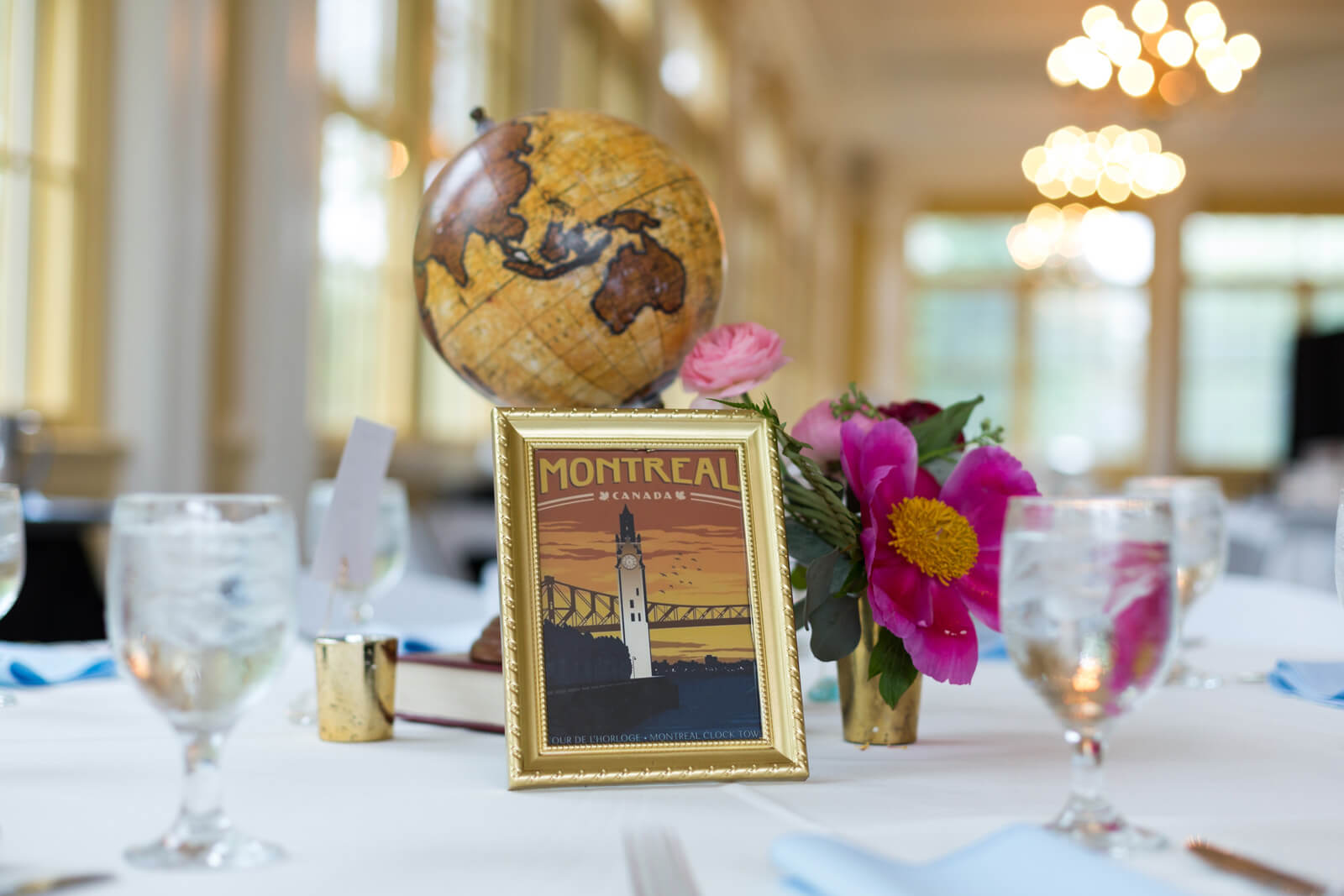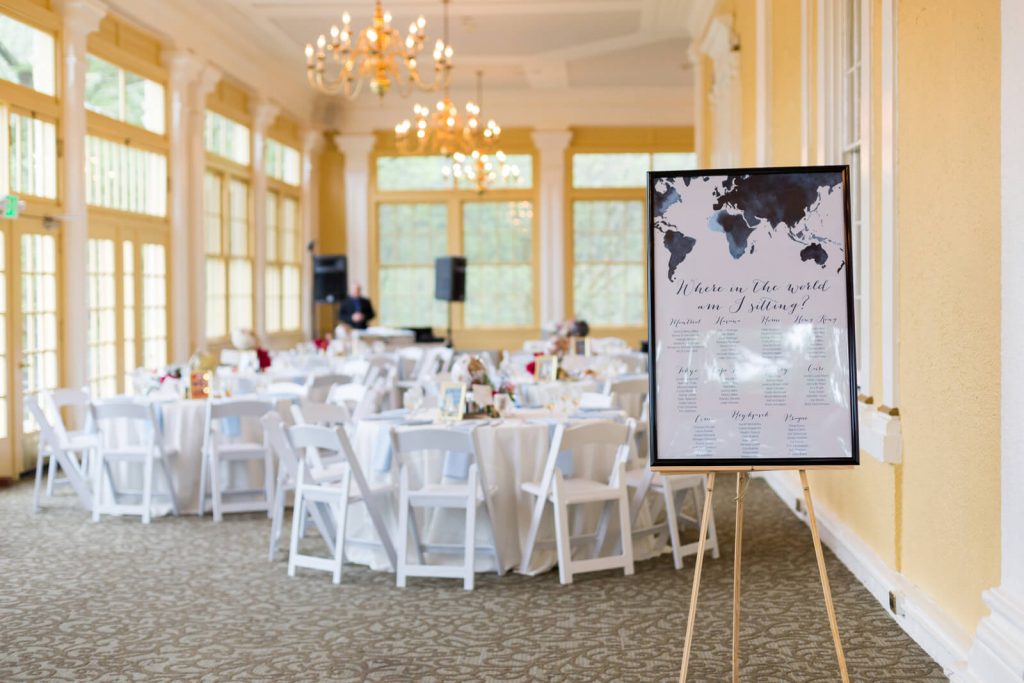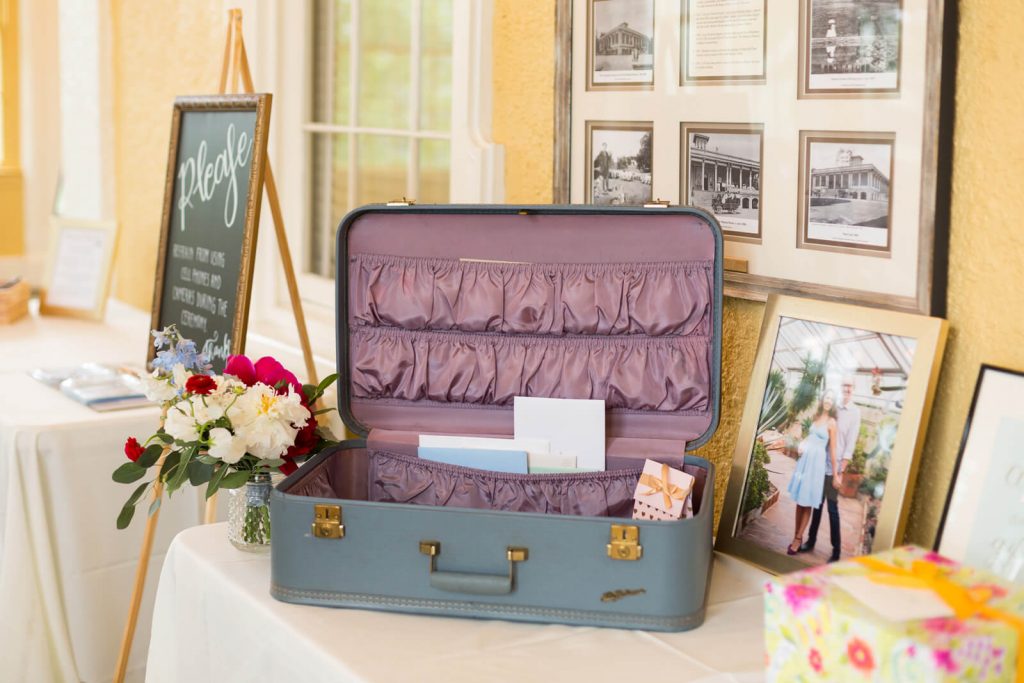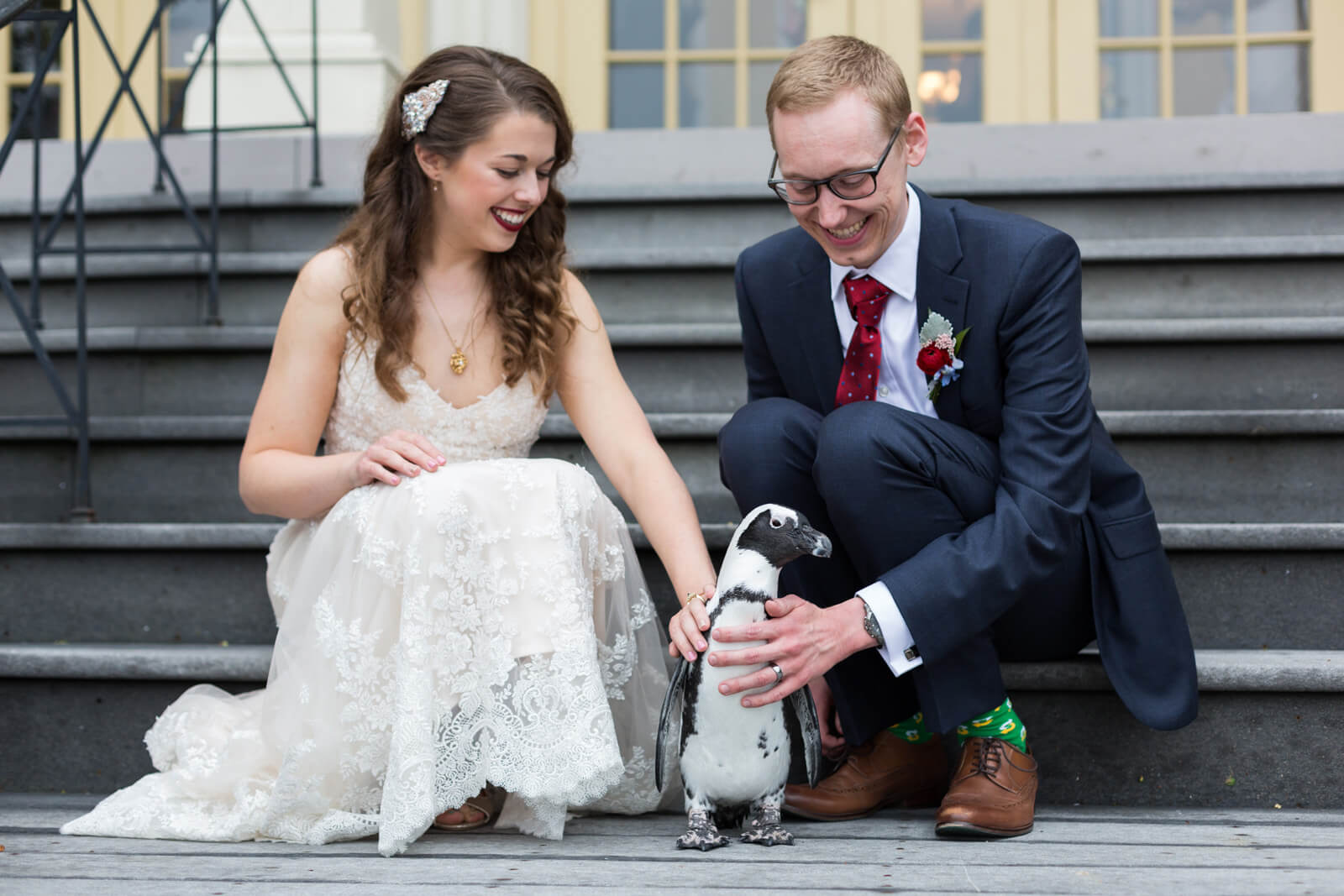 What Was Unique and Special About Your Wedding Day Instead of choosing bridal parties, we chose to use our sisters as our attendants. Matt's sister, Michelle, was the Best Maid and Mary's sister, Sara, was the Matron of Honor. Our wedding was officiated by one of the couple's best friends. Another friend played the acoustic guitar during the processional. As the bride walked down the aisle, the guitarist played the same Methodist hymn that played at her grandparent's wedding, 60 years earlier.
Favorite Details Our favorite detail was definitely the food! We chose to have three different food stations inspired by some of our favorite cuisines – French seafood, Southern barbeque, and an Asian noodle bar. People still talk about how delicious the menu was.
Also, the penguin! We kept this part a secret for our guests and everyone was SO SURPRISED when we had a penguin at our cocktail hour. We provided selfie sticks for people to attach their phones and take selfies with the penguin. It was very satisfying to see many of our friends change their Facebook profile pictures to selfies with the penguin at our wedding the next day.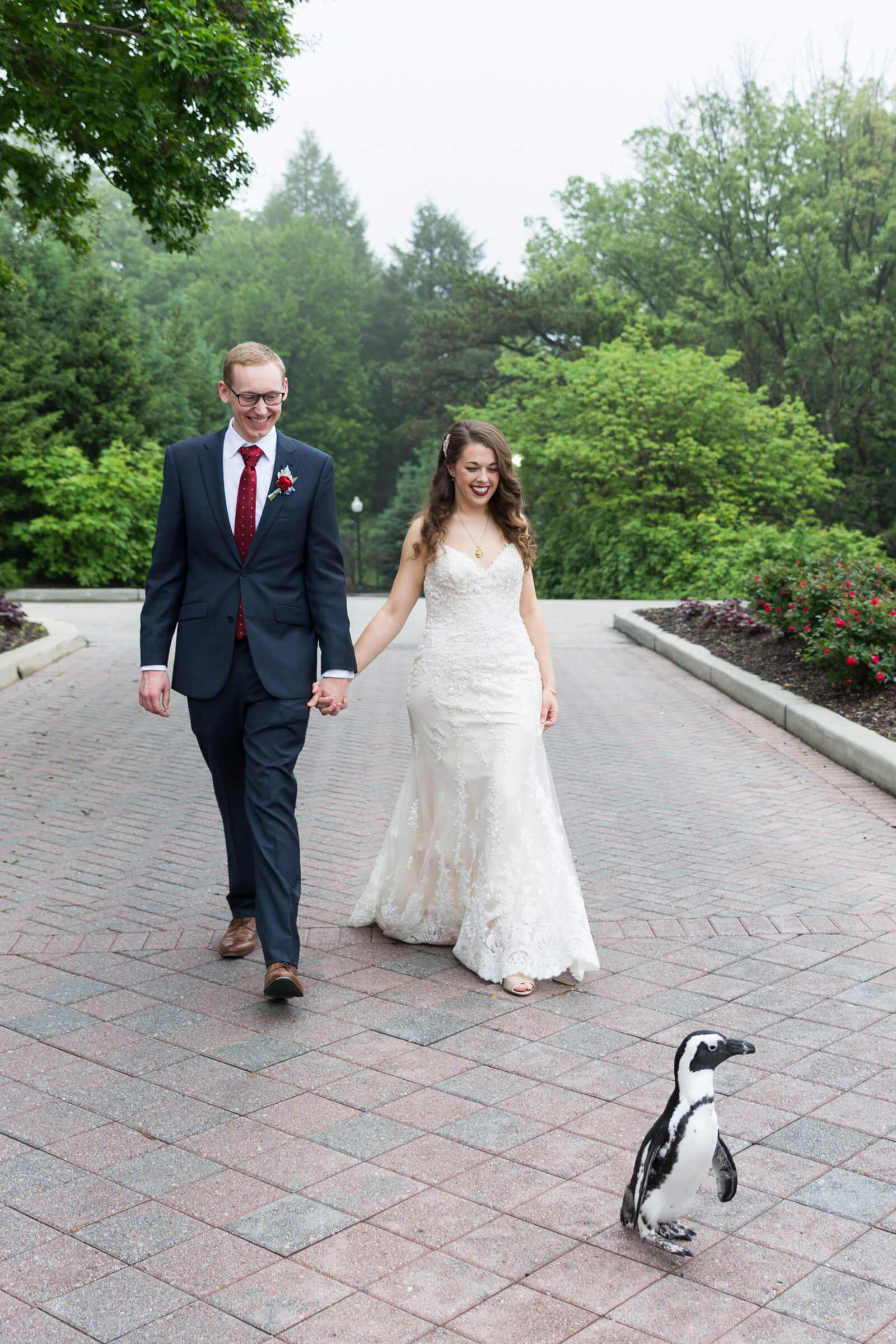 Most Unexpected Event On Your Wedding Day Huge bummer – it rained. Our ceremony was supposed to be outside in the zoo's beautiful Lake House. We had to move our ceremony indoors, but that actually worked out better for our decorations and for our older family members.
Piece of Advice We were a little concerned about our budget, but someone told us to pick two or three things that we cared about to splurge on. You can be budget-conscious about the other items, but don't skimp on the items that are really important to you.