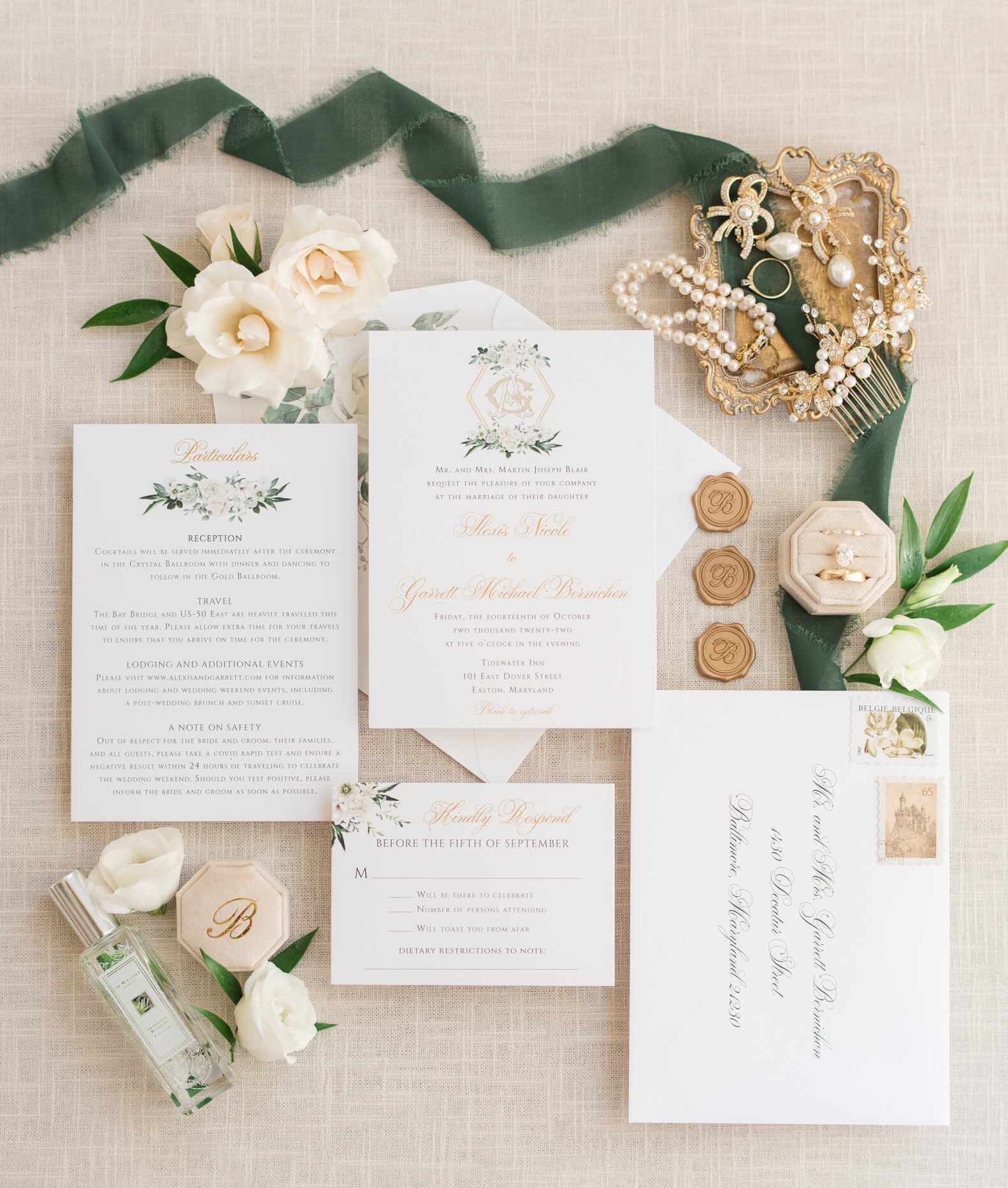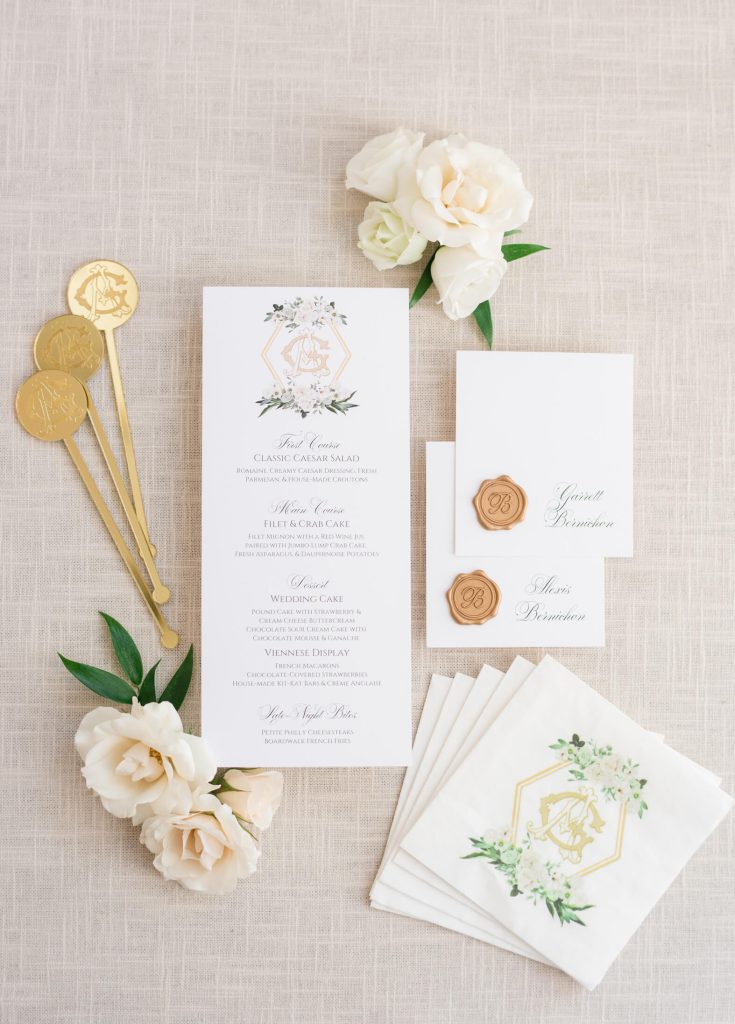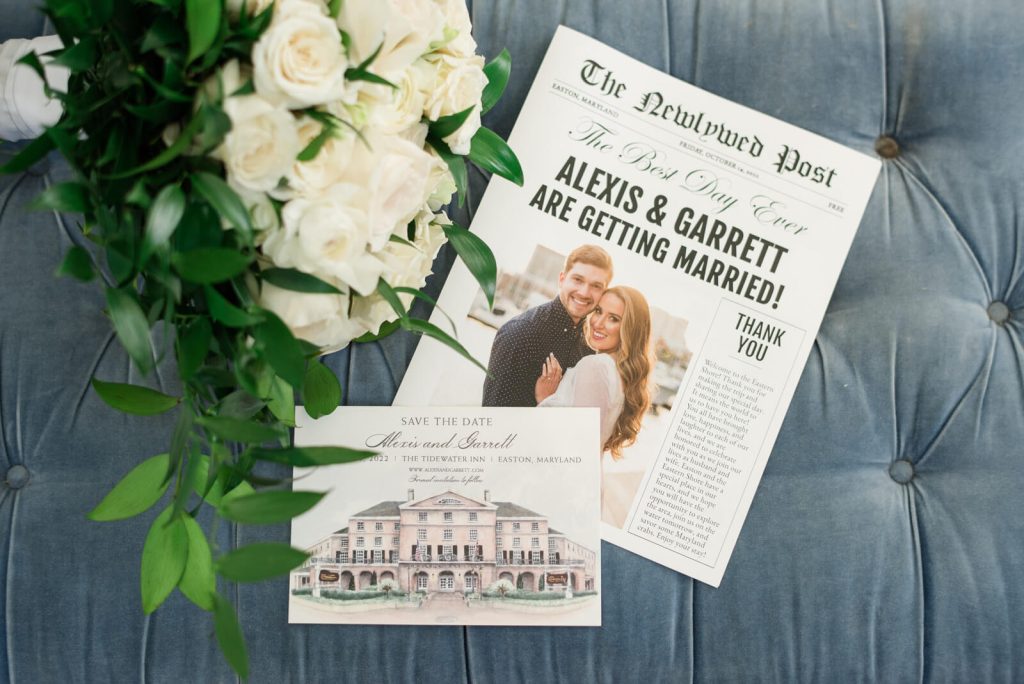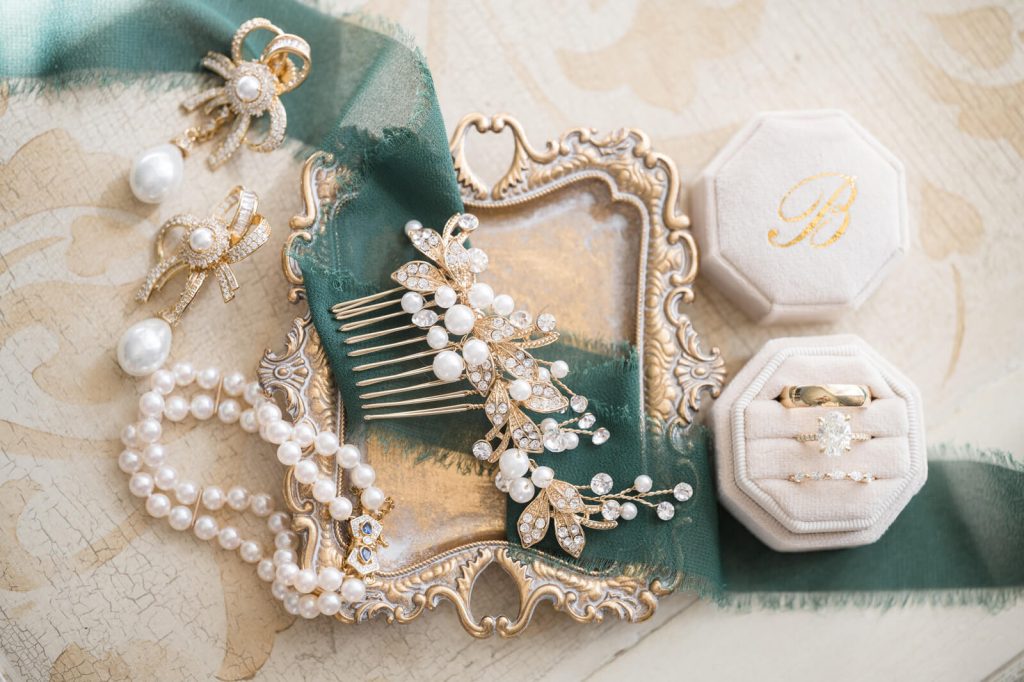 Occupations Alexis is director of strategic communications at The St. Paul's Schools; Garrett is a senior principal digital engineer at Northrop Grumman
Wedding date October 14, 2022
Number of Attendees 125
Number of Attendants 13 including six bridesmaids and seven groomsmen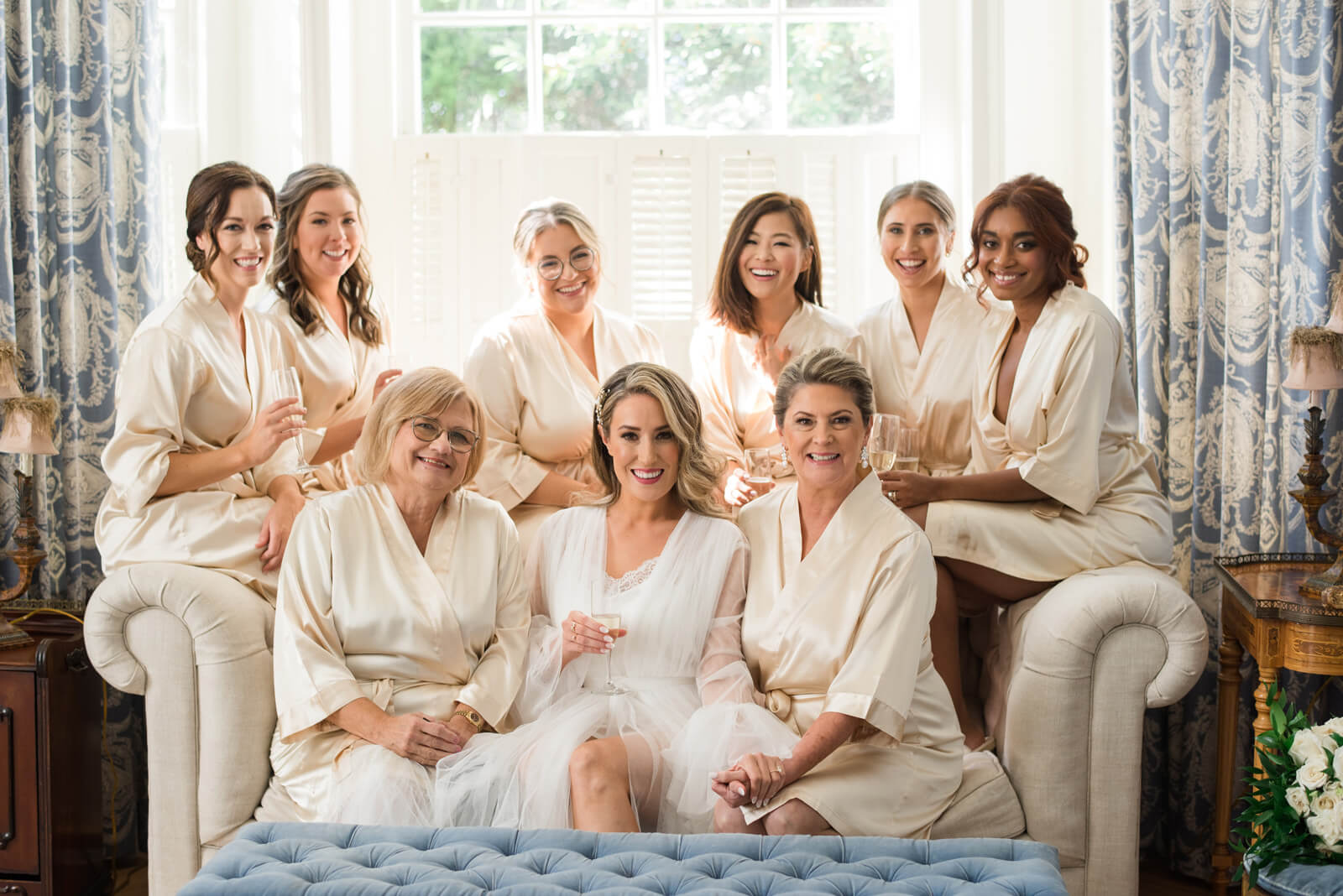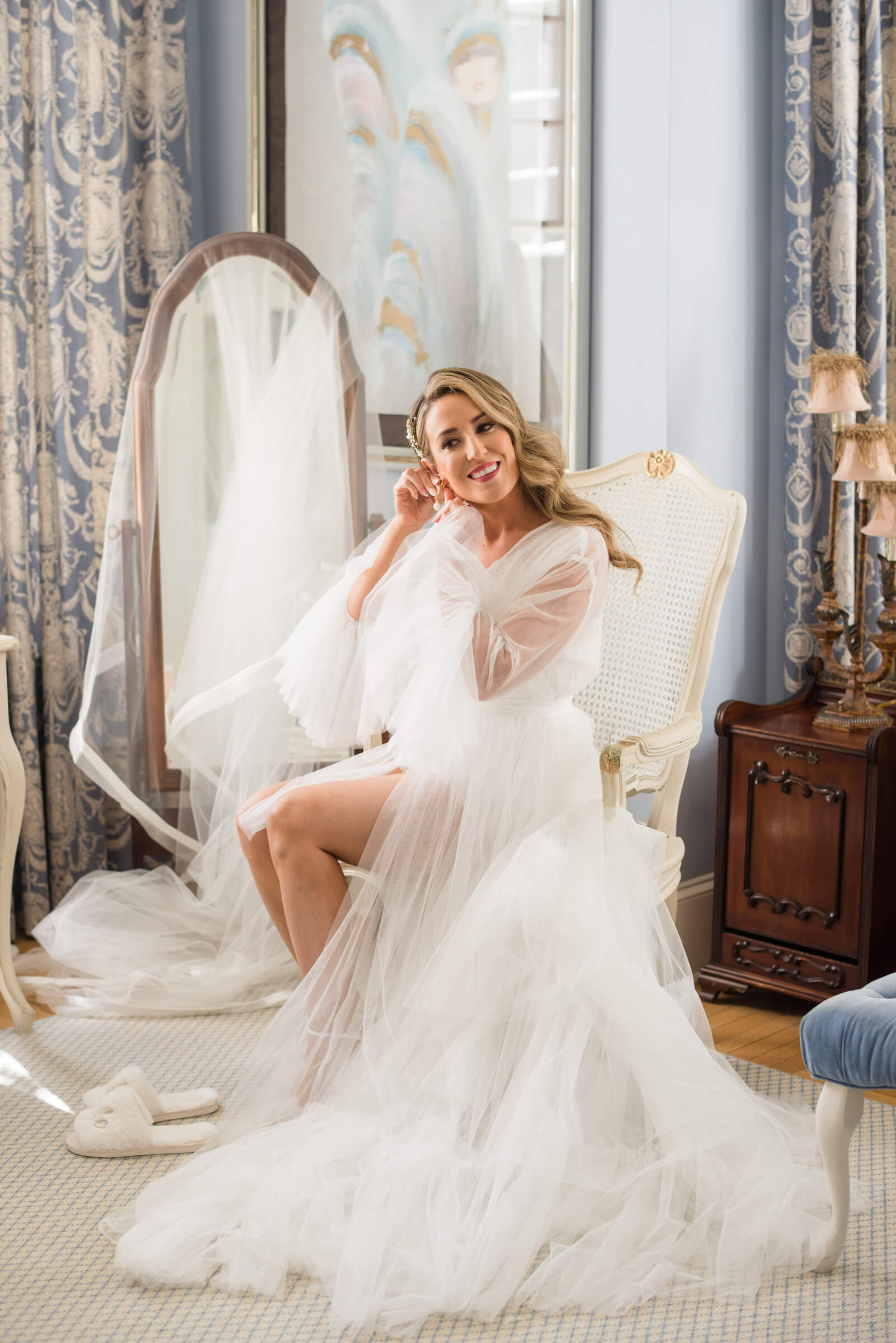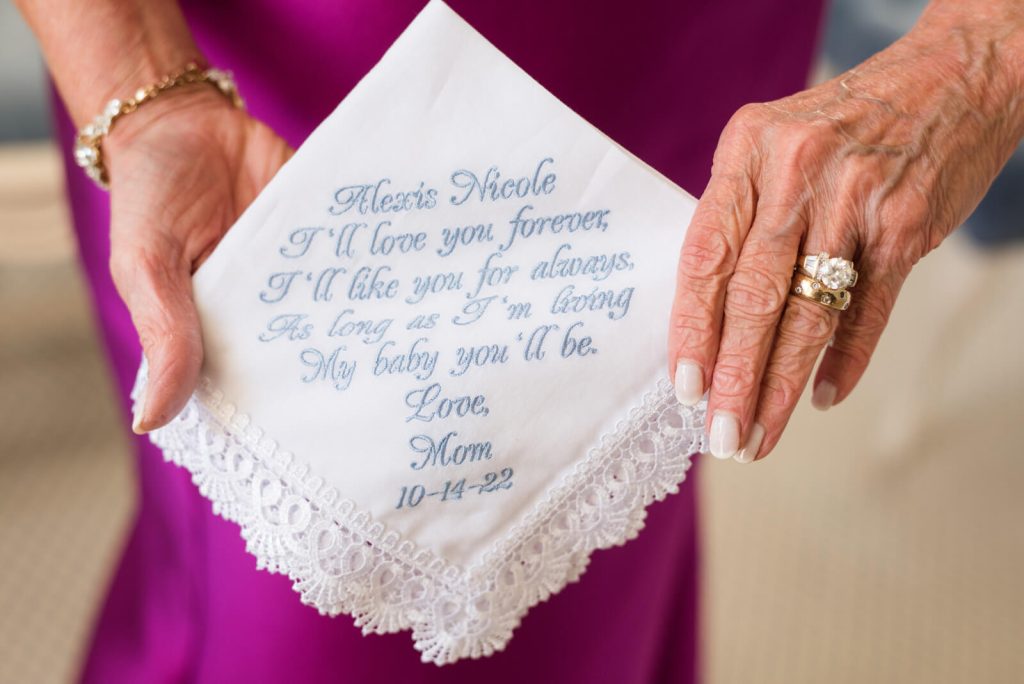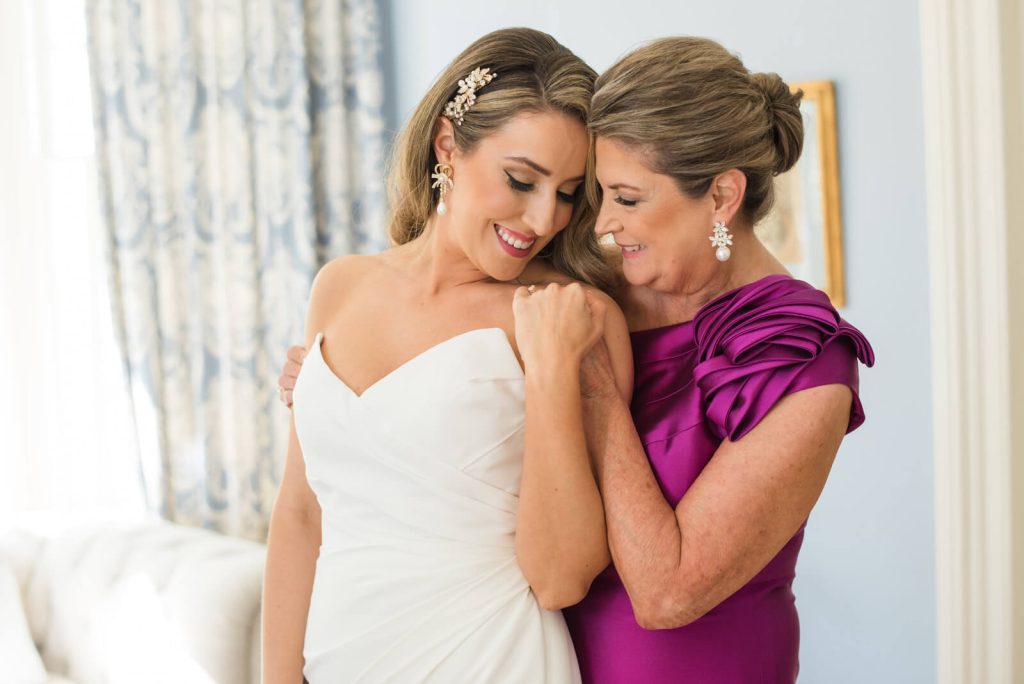 How You Met We first met through our respective roommates at bar trivia in January 2018—we lived right around the corner from each other in Locust Point. It took another six months for us to fall for each other on an accidental, 12-hour first date. Our roommates had planned to go to the grand opening of Checkerspot Brewing. When the day arrived, everyone canceled or had other plans come up, but Garrett texted me to ask if I'd like to go anyway. We went around noon and had such a good time together that we ended up doing a progressive crawl back to our neighborhood, stopping at all our favorite SoBo restaurants and bars along the way. We talked for 12 hours that day and haven't stopped since.
The Engagement In May 2021, still the Covid-era of "to-go cocktails" in Baltimore City, we planned to meet friends and enjoy orange crushes on the Tide Point Pier by Under Armour, a favorite spot of ours in our neighborhood. When we arrived, our friends were nowhere to be found, but Garrett stopped me and got down on one knee to propose by the water. Our wonderful friends were actually hiding with cameras to capture it all, and we proceeded to recreate that first date, starting at Checkerspot and working our way back to Locust Point.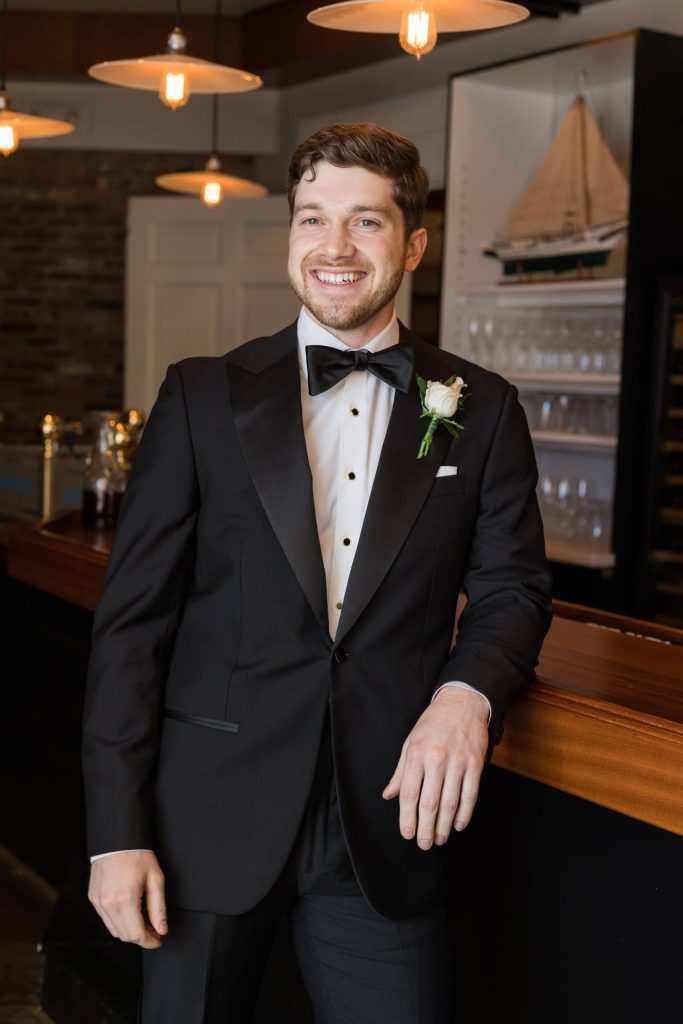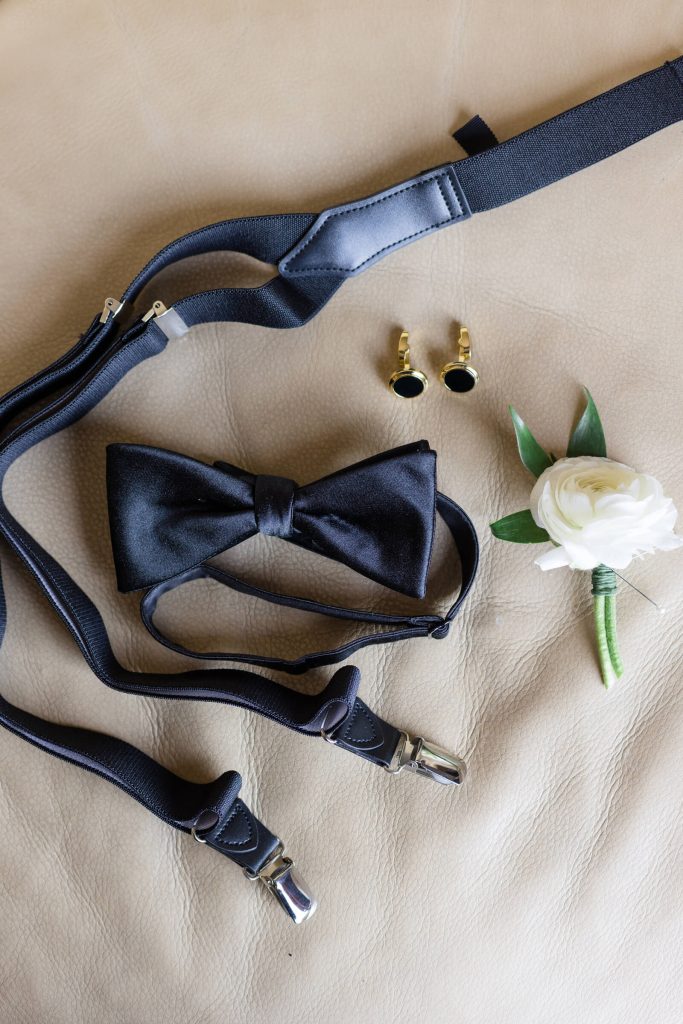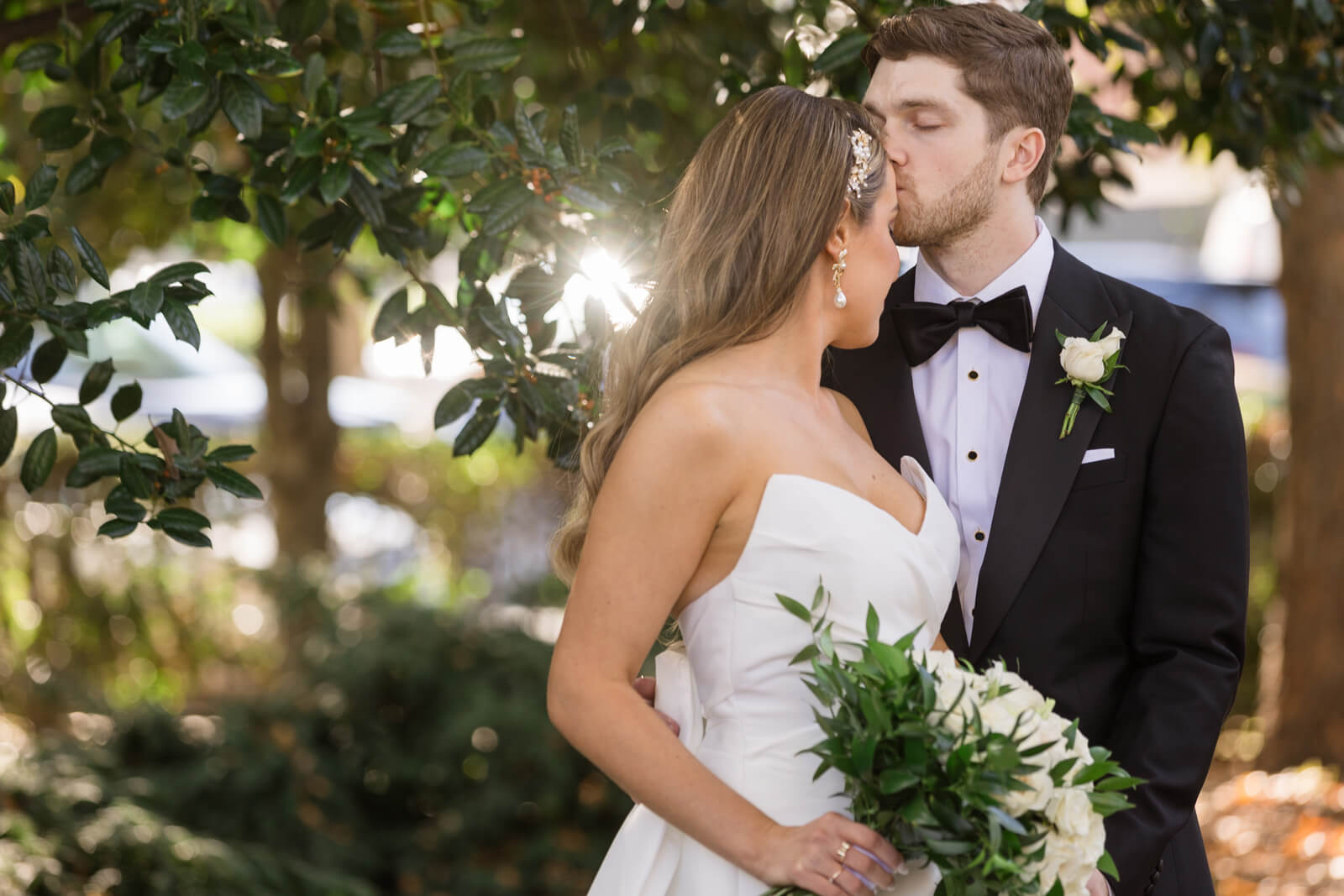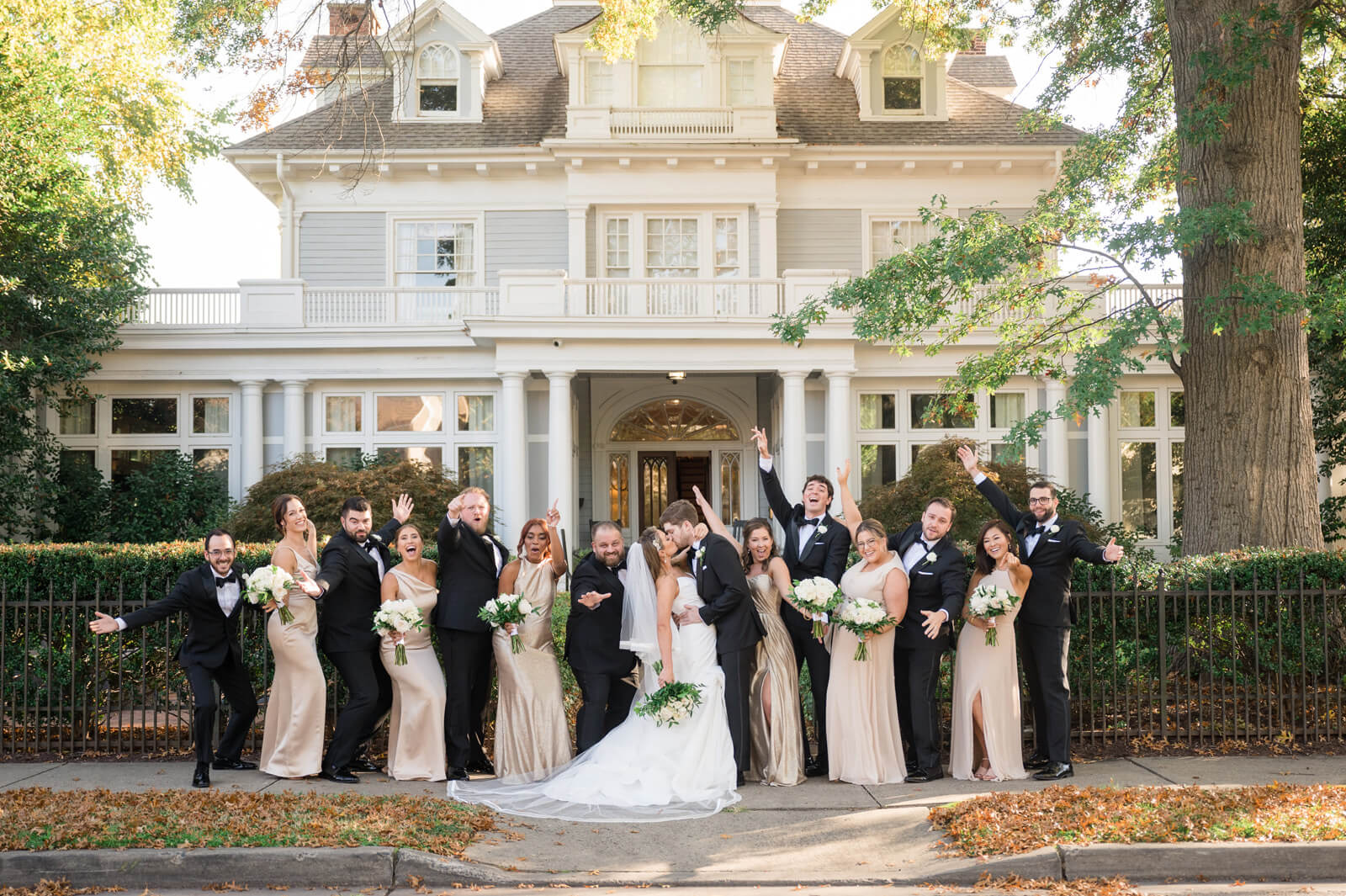 Wedding Design Inspiration We wanted our wedding to incorporate elements we both loved. I love to get dressed up and knew that I wanted a chic, black tie celebration. Garrett loves the outdoors and wanted an outdoor ceremony with lots of greenery. We looked at 10 wedding venues from Baltimore City to the county, to the Eastern Shore and Northern Virginia, and we kept describing our vision to venue coordinators as "romantic, black-tie Secret Garden with gold accents." When we finally visited Tidewater Inn, we knew we'd found the place. From the secluded garden courtyard with trailing ivy and striking white columns, to the crystal and gold ballrooms with their dramatic chandeliers, to the sailcloth tent with outdoor fireplaces, it checked all our boxes and gave us the perfect backdrop to bring our multi-space vision to life.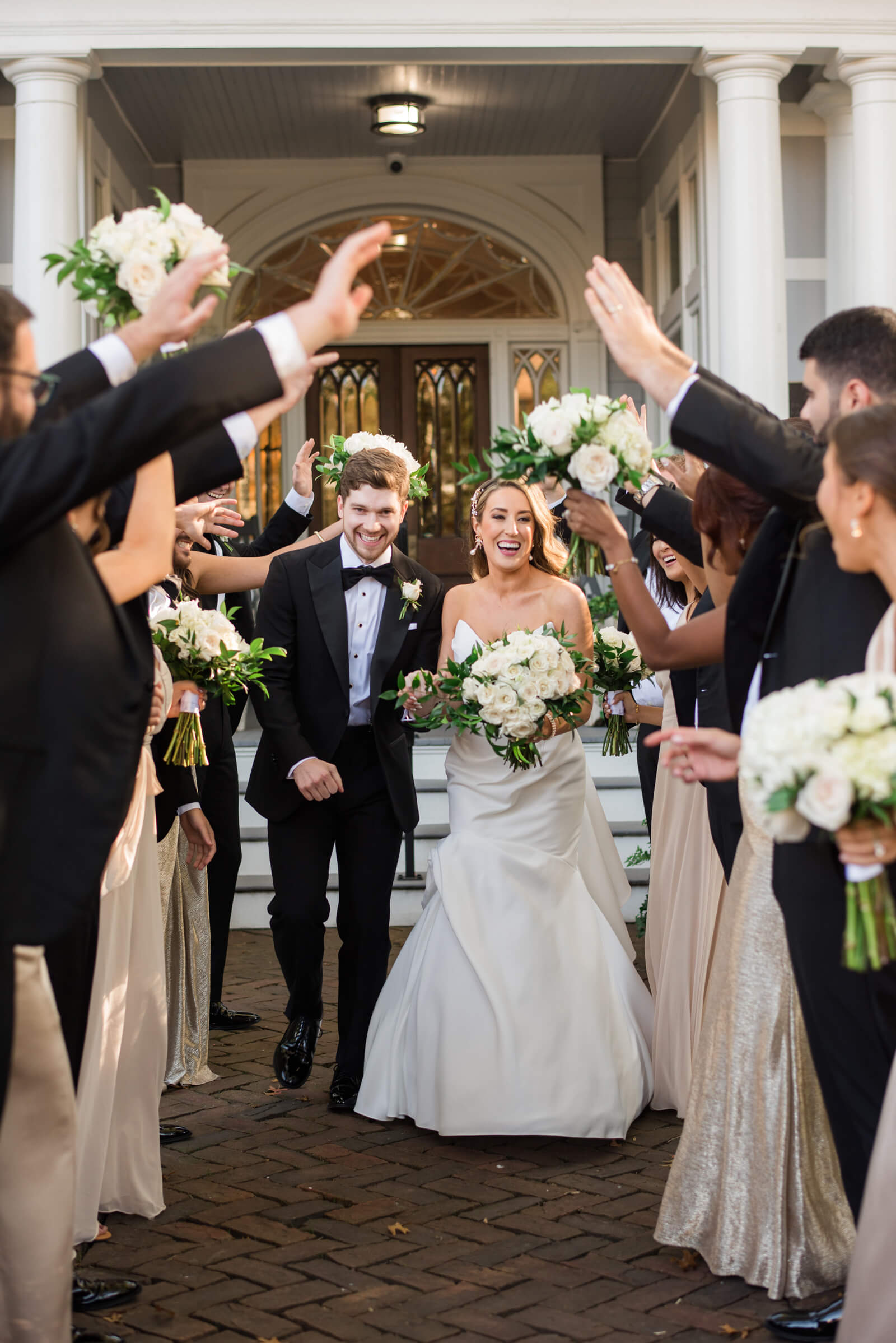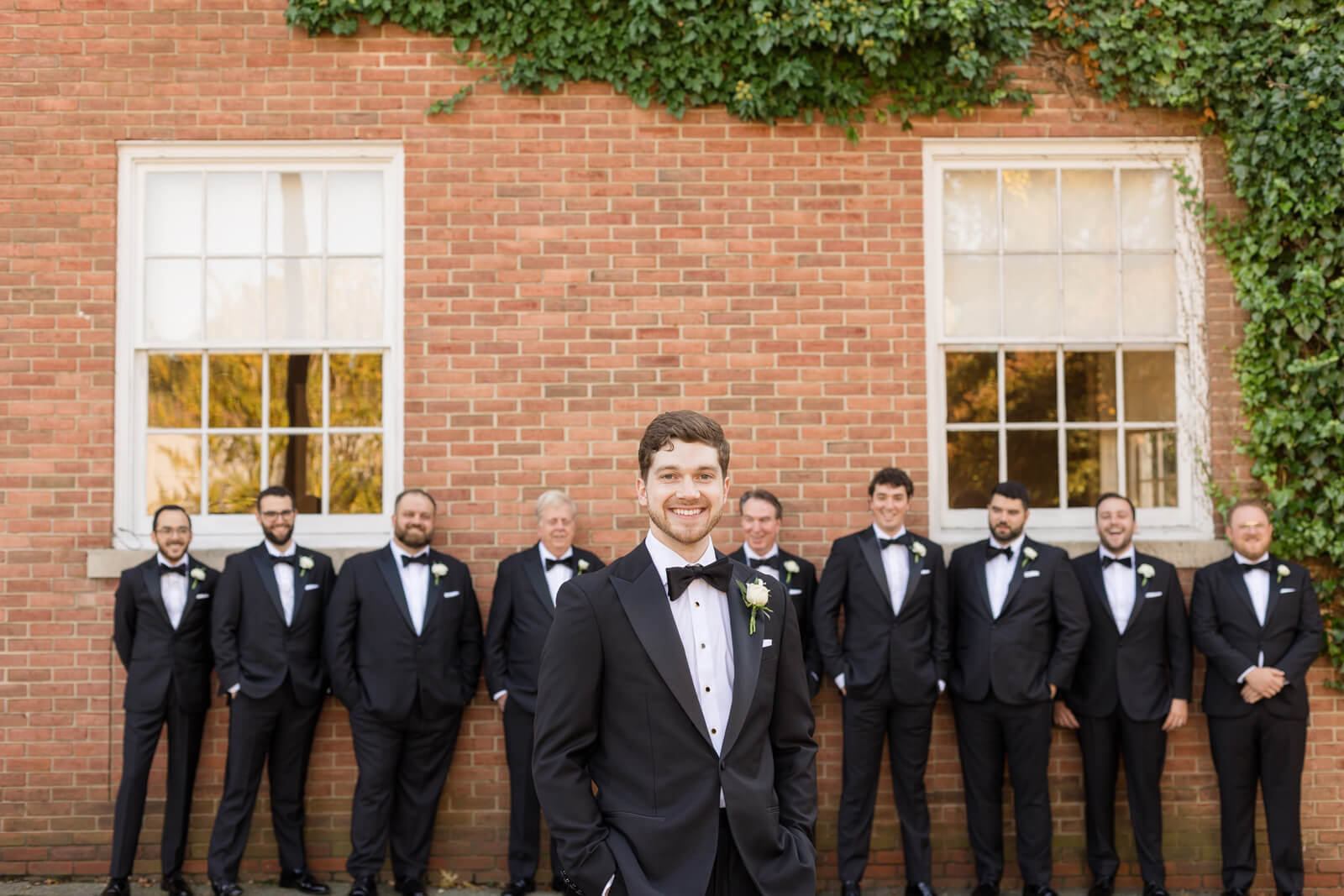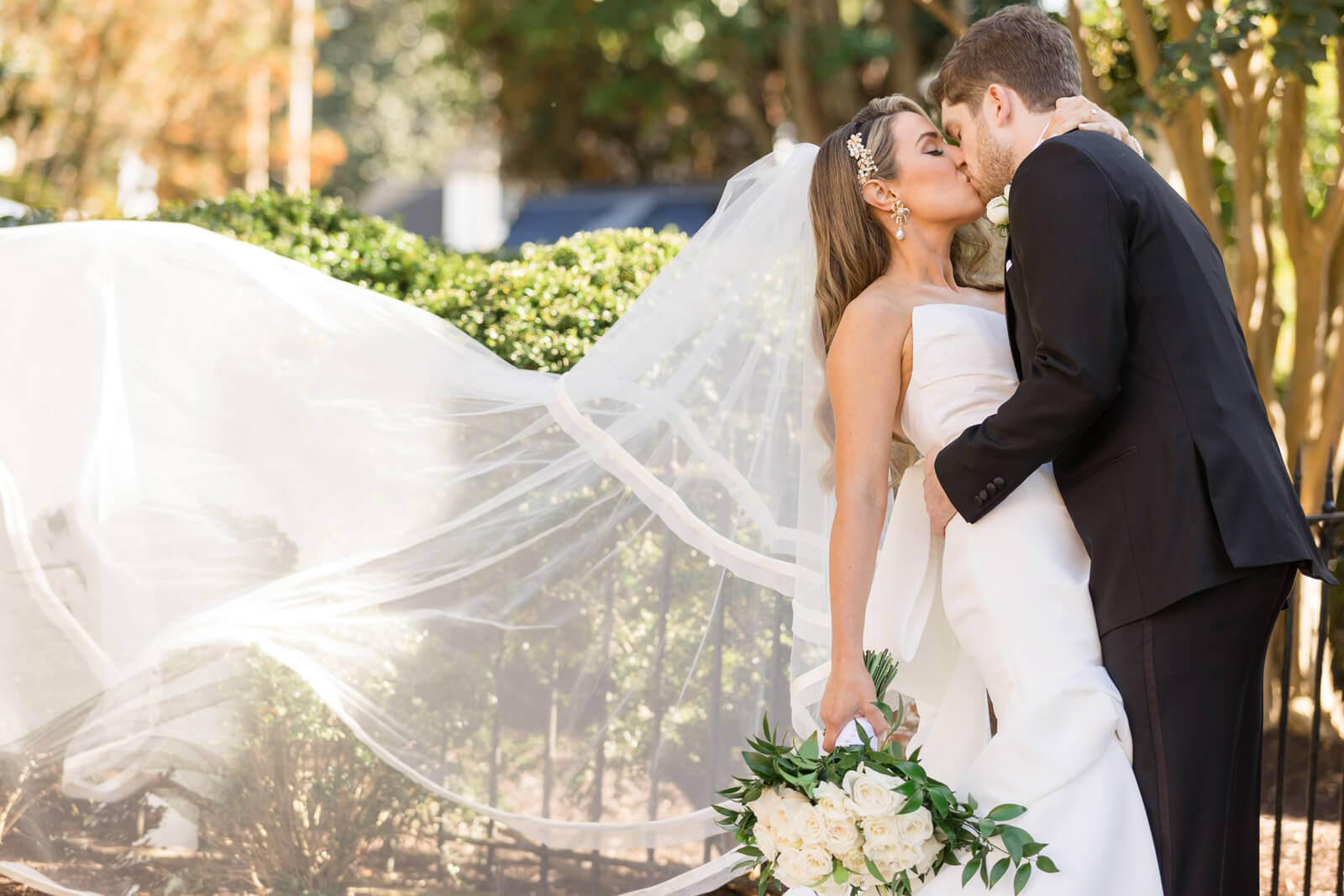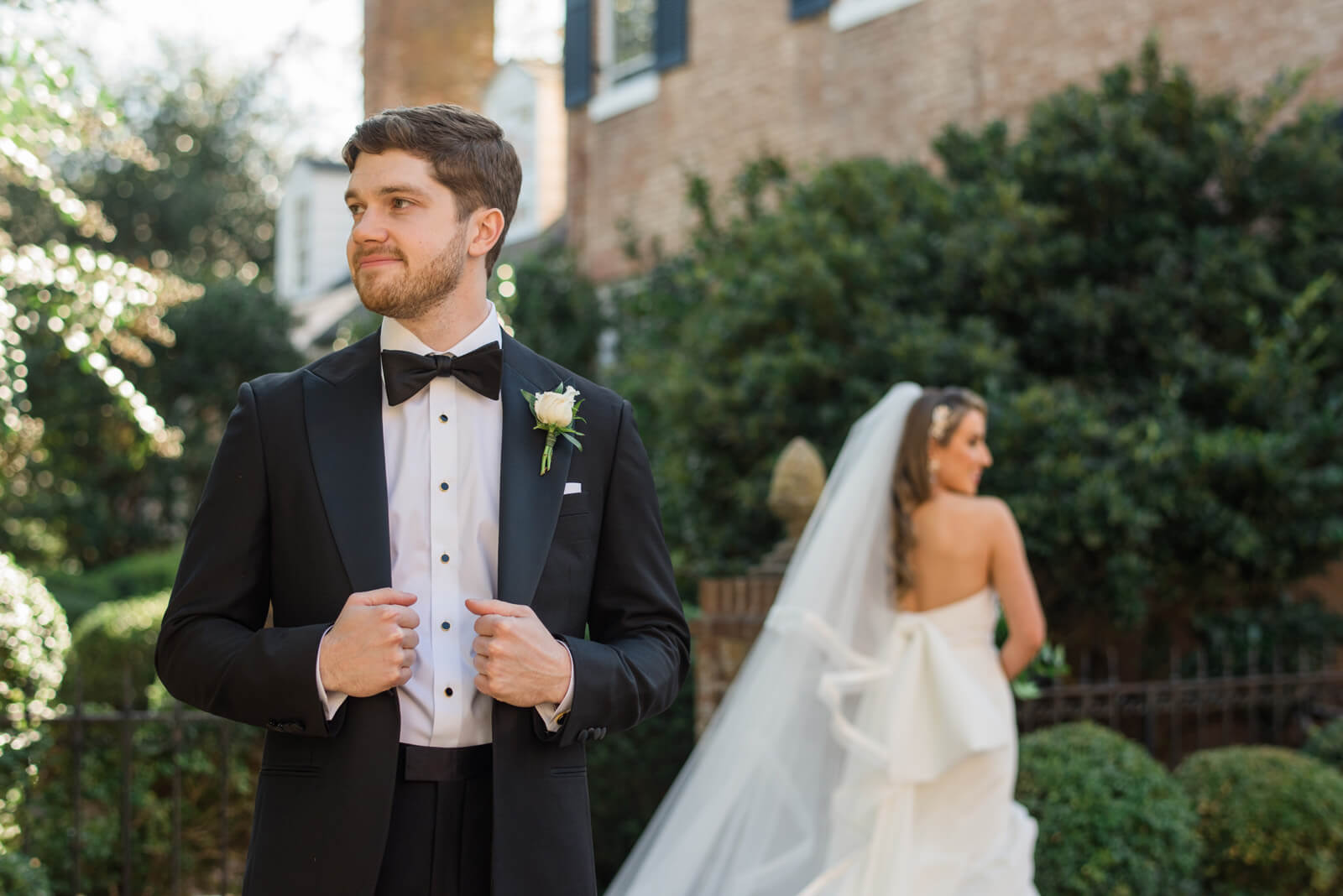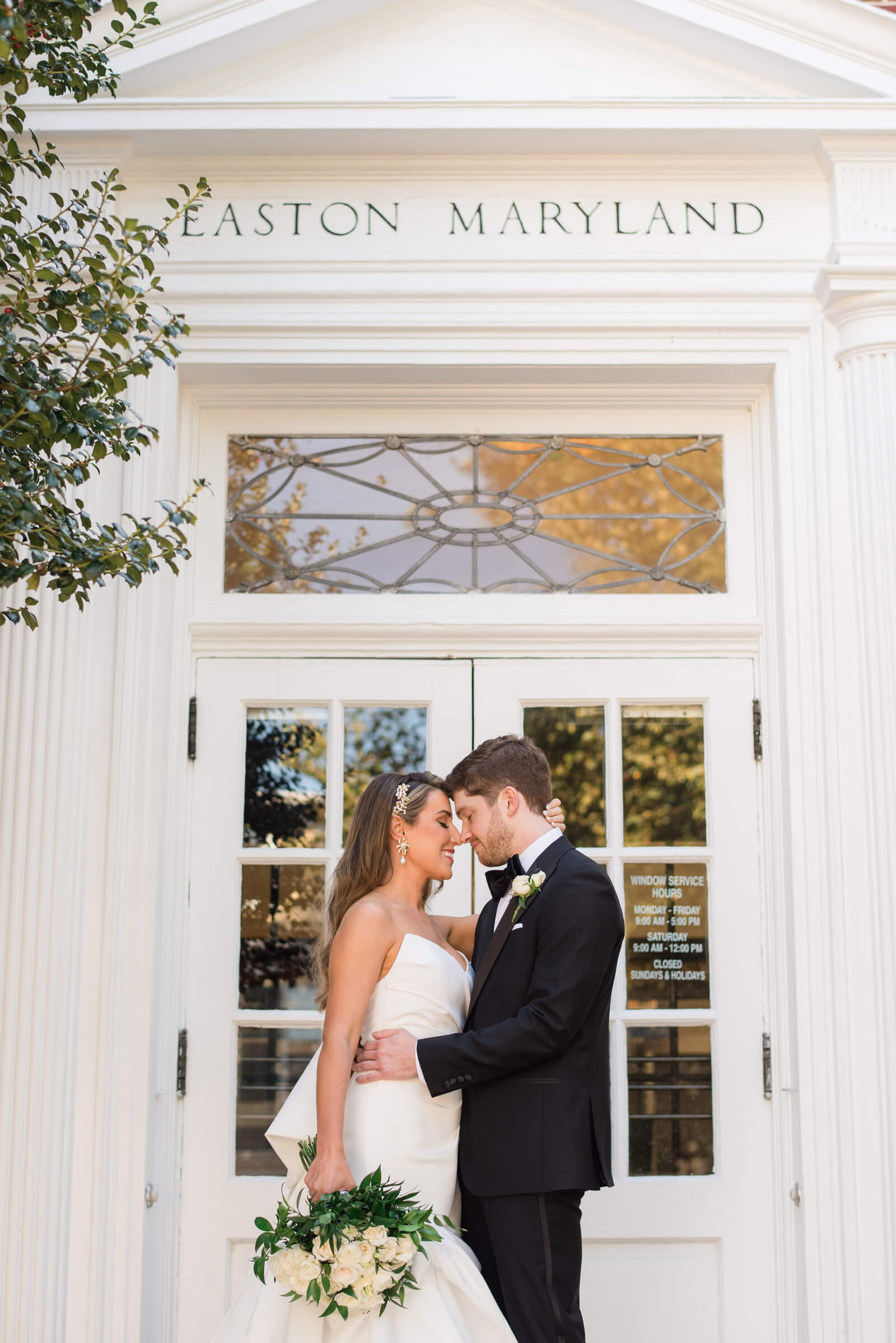 What Was Unique and Special About Your Wedding Day We selected Tidewater Inn for many reasons, namely that we could create an entire wedding weekend experience for our guests. Since 70% of our guests were traveling from outside of Maryland, we wanted to give them the opportunity to arrive, park their cars, and enjoy the weekend from there— exploring Easton, walking to coffee shops and restaurants, and celebrating with us with no need for additional transportation. On a more sentimental note, we felt that Tidewater and the Eastern Shore allowed us to honor both our families—my mom spent her early adulthood in nursing school and working at the hospital in Easton (she even remembers going on a date at Tidewater!), and I loved that we were able to start a new chapter of our lives in a place that held such an important chapter for her. Garrett's family loves to sail and be on the water, and while we couldn't find a skipjack big enough for everyone, we chartered a historic replica steamship, The Patriot, in St. Michael's the day after the wedding and invited all our guests to join us for a sunset happy hour cruise. We loved the extra time this allowed us with our guests, and they loved being able to see more of the Eastern Shore from the water.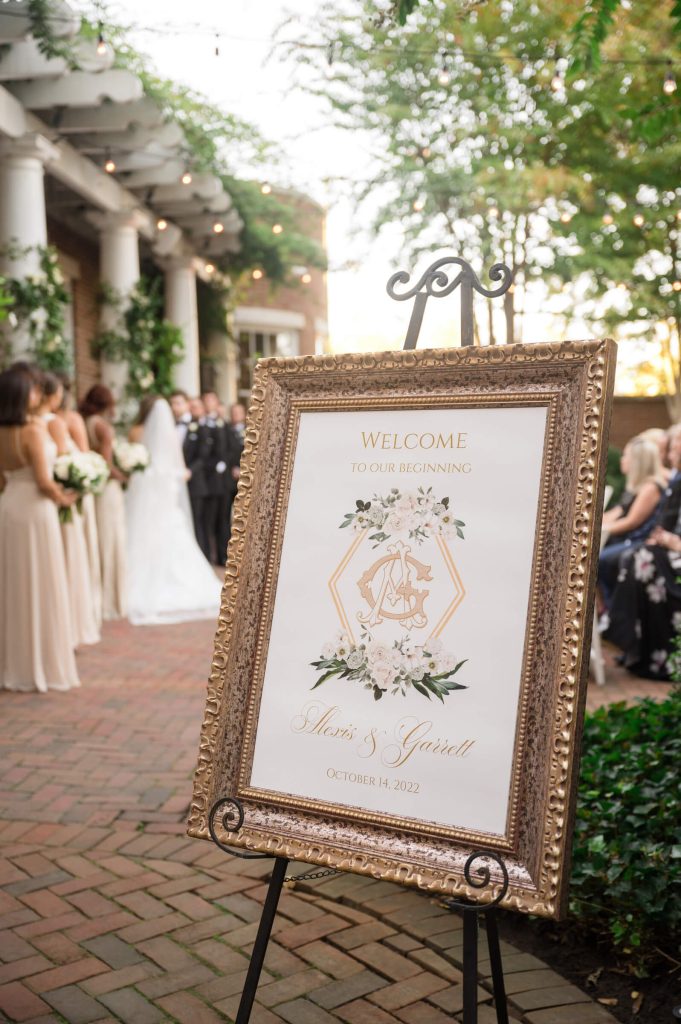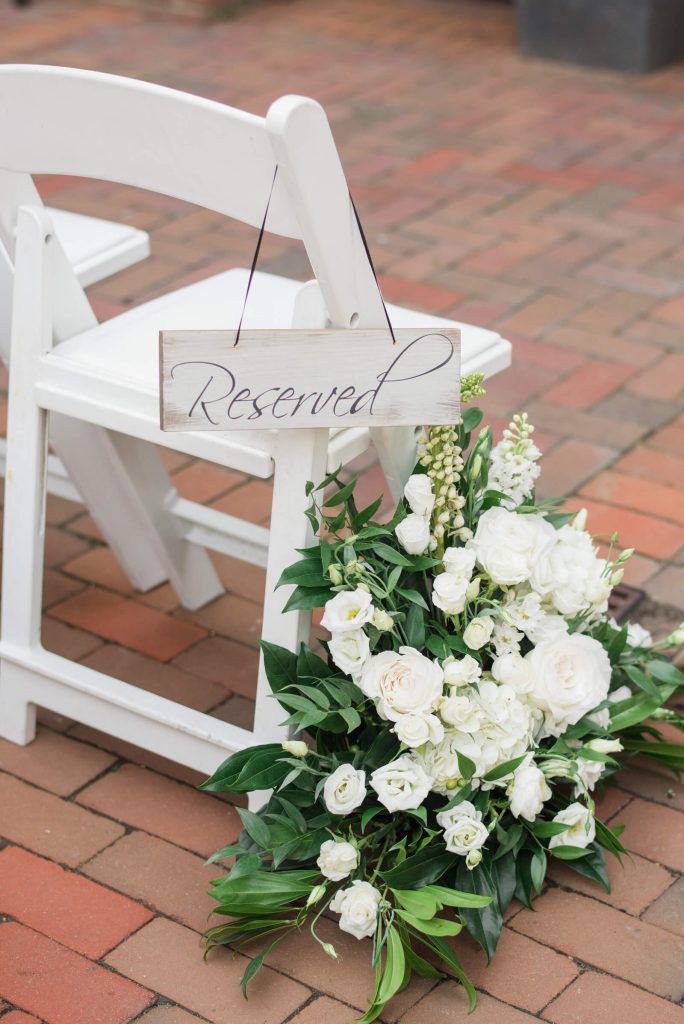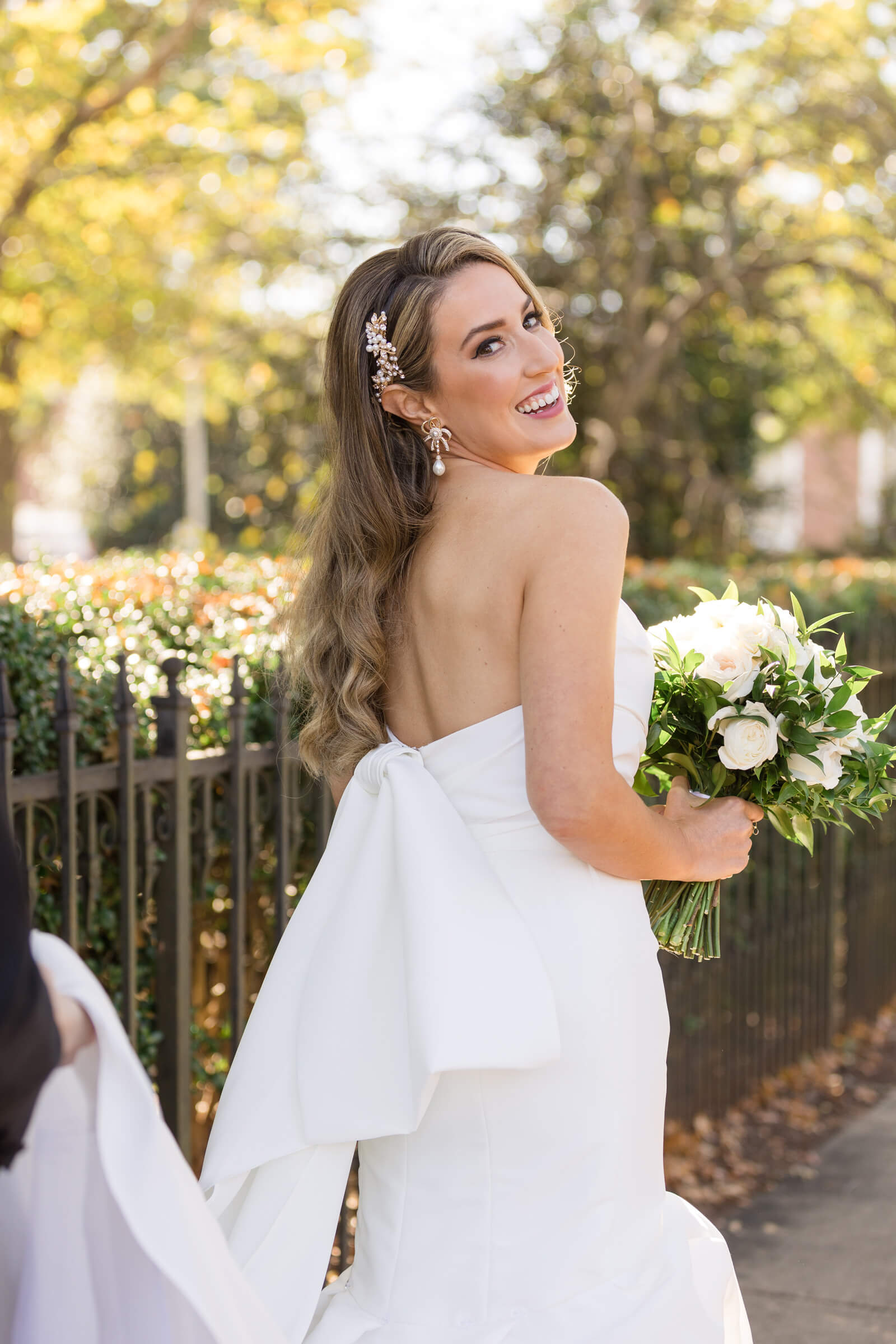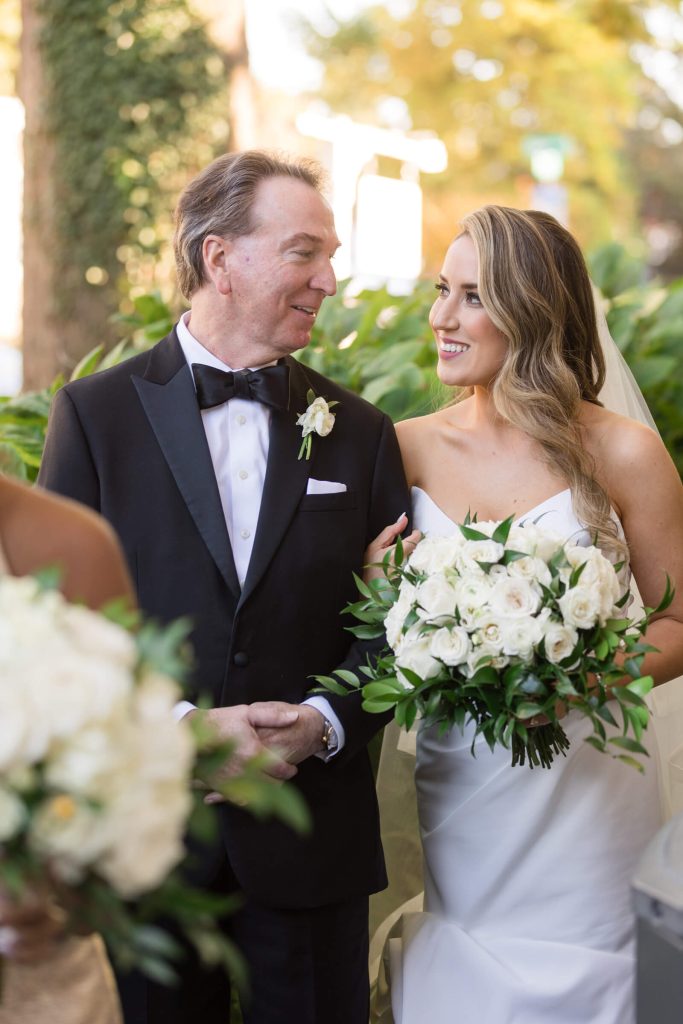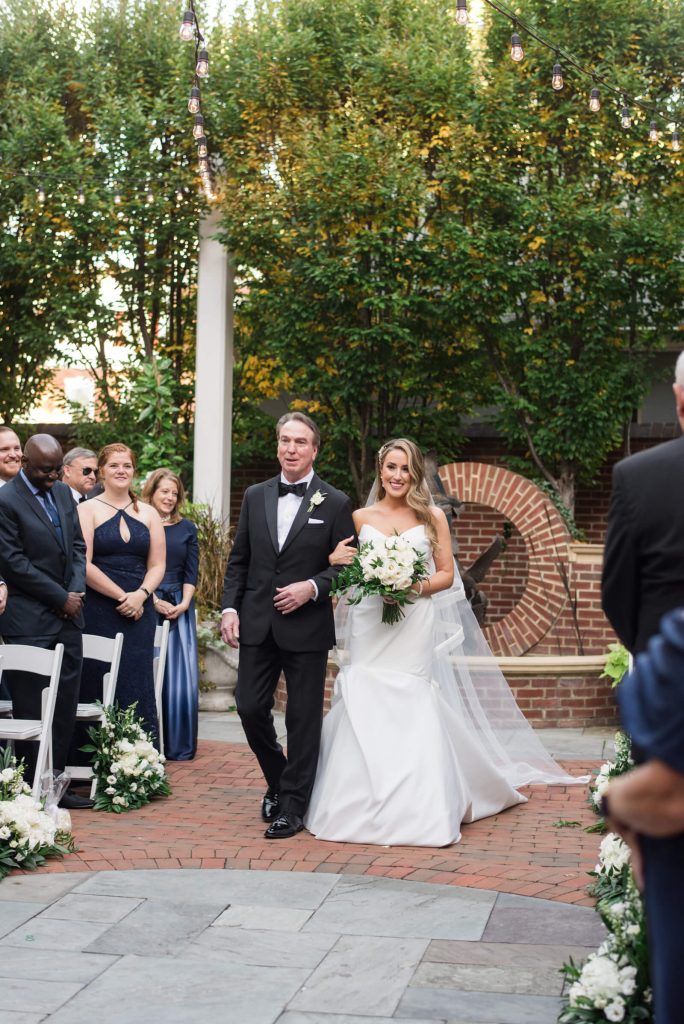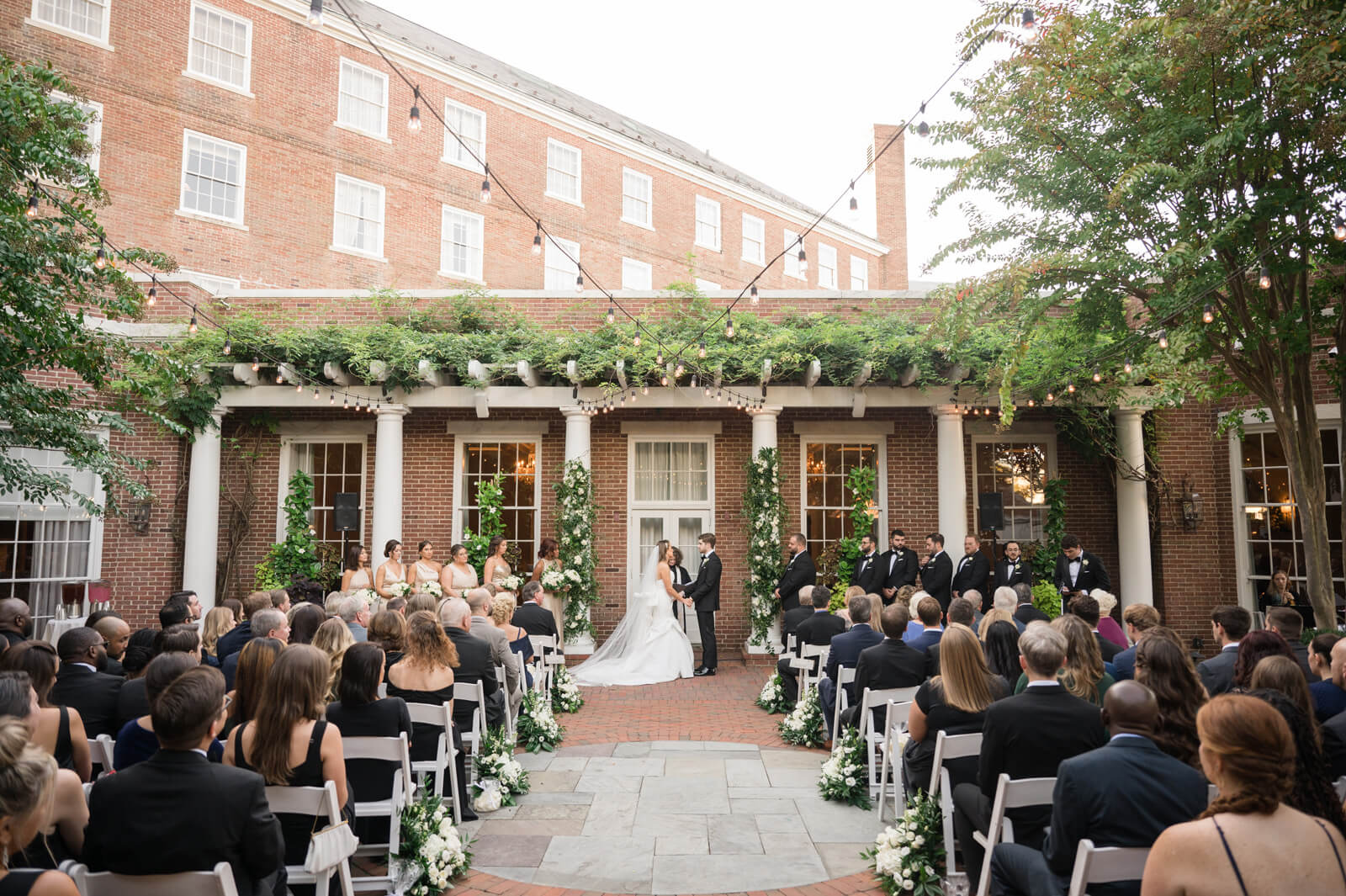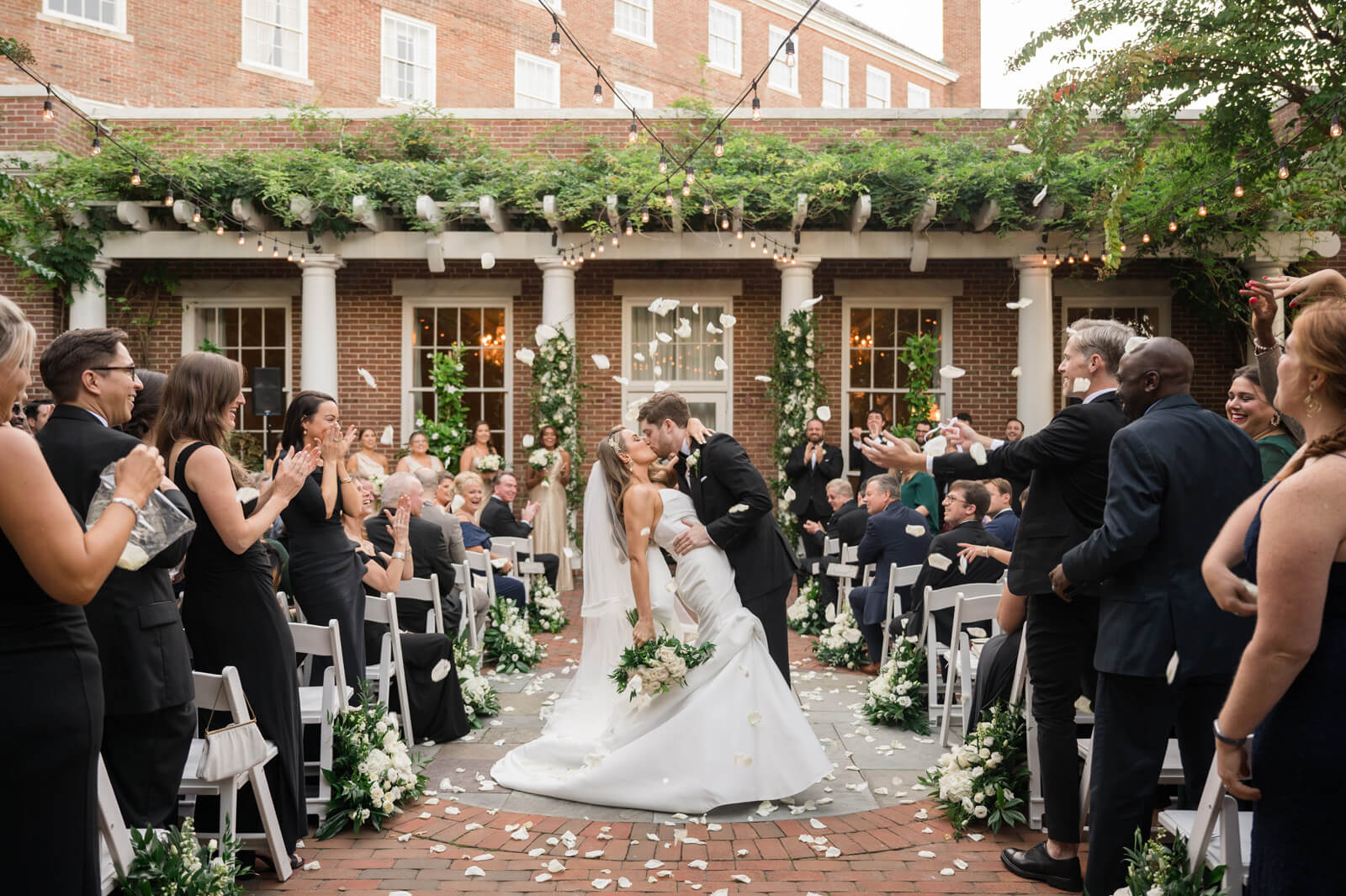 Favorite Details Our custom newspaper was a favorite for both of us. Instead of a traditional program, we created a newspaper that included fun details about us as a couple, our wedding party, the schedule of the weekend, and a special note of thanks for all who traveled to celebrate with us. We even gave special mention to some of our guests—like the first to RSVP, the guests who traveled the furthest, and so on. When guests checked into Tidewater Inn for the weekend, they received a welcome box and our newspaper—we received so many compliments on it from guests, and we had so much fun making it.
For the actual aesthetic of our wedding, I adored the crystal candelabras from White Glove Rentals. My mom and I found them a year and a half before the wedding, and they were the first element that we reserved. We built the florals and the rest of the wedding design around them, and they added that extra touch of romance to the reception space.
Oh, and my reception dress will live rent free in my mind forever.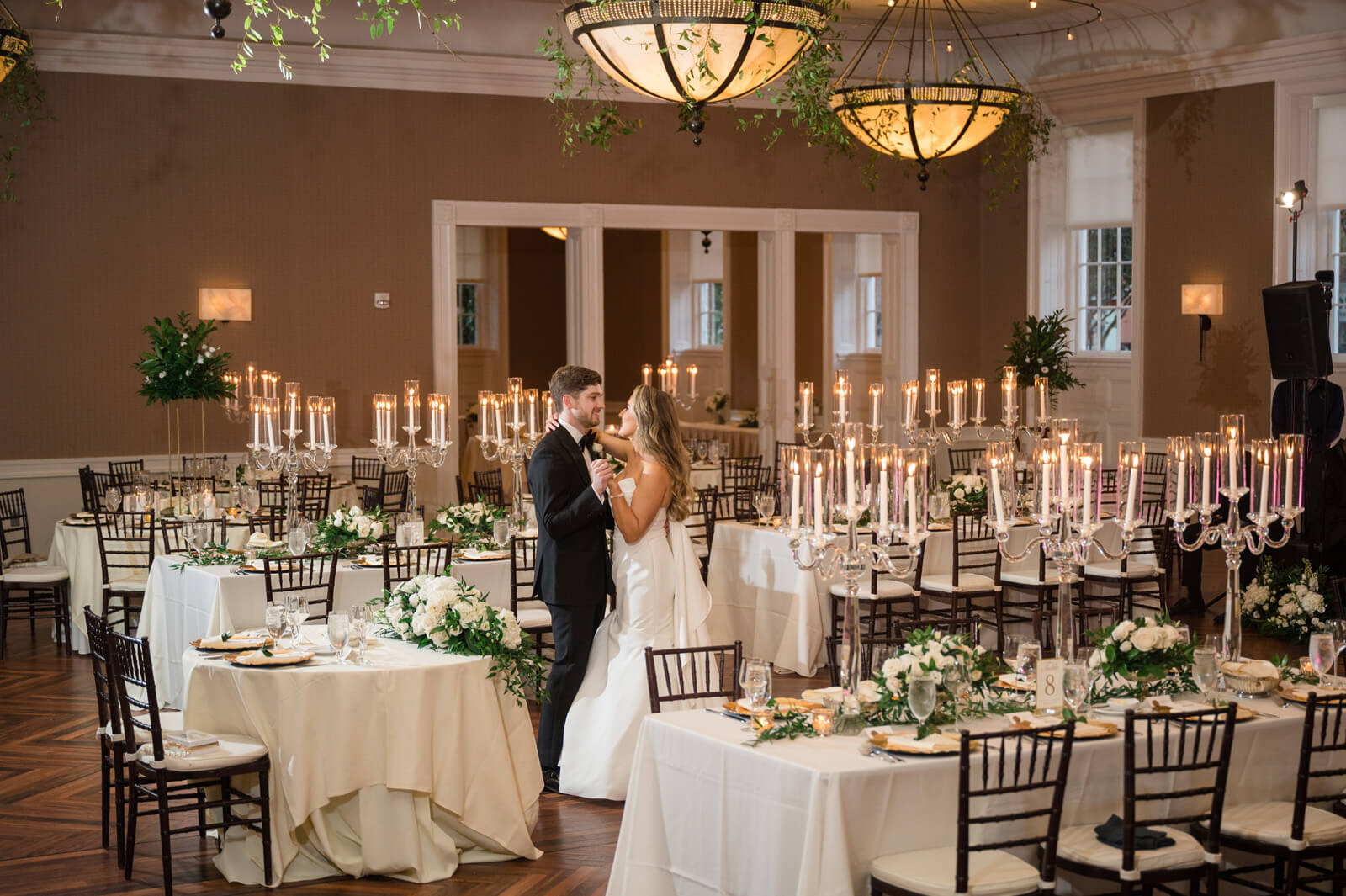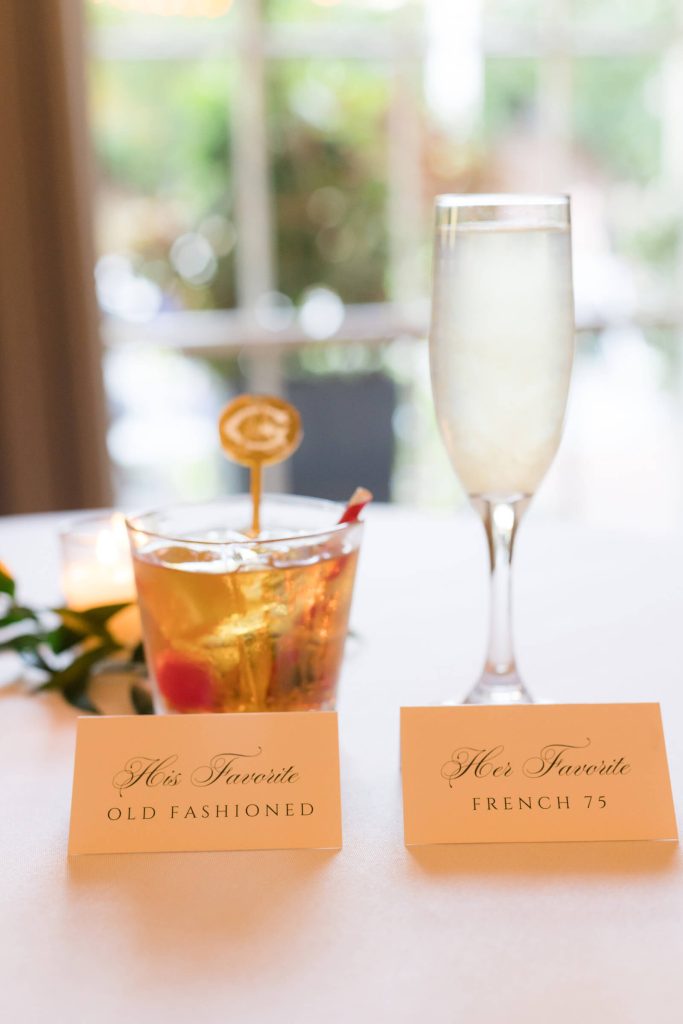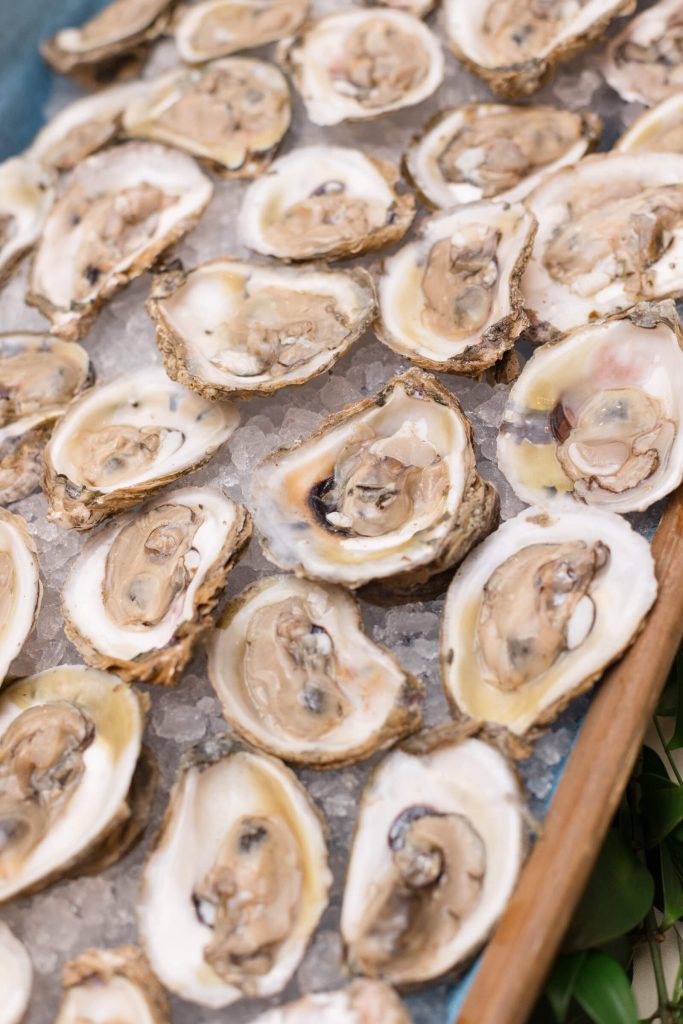 Most Unexpected Event On Your Wedding Day During the course of wedding planning, we discovered that both sets of our parents danced to the same first dance song—"Truly" by Lionel Ritchie—at their respective weddings in 1983 and 1985. When we shared this with our band, they were willing to learn the song and help us surprise our parents and guests. Right after we cut our cake, the band asked our parents to come to the center of the dance floor to join us in a special dance. They were confused at first, but the looks on their faces when the band played the first few notes were priceless. It was such a beautiful, full-circle moment to dance as newlyweds alongside our parents to the same song that they danced to four decades ago.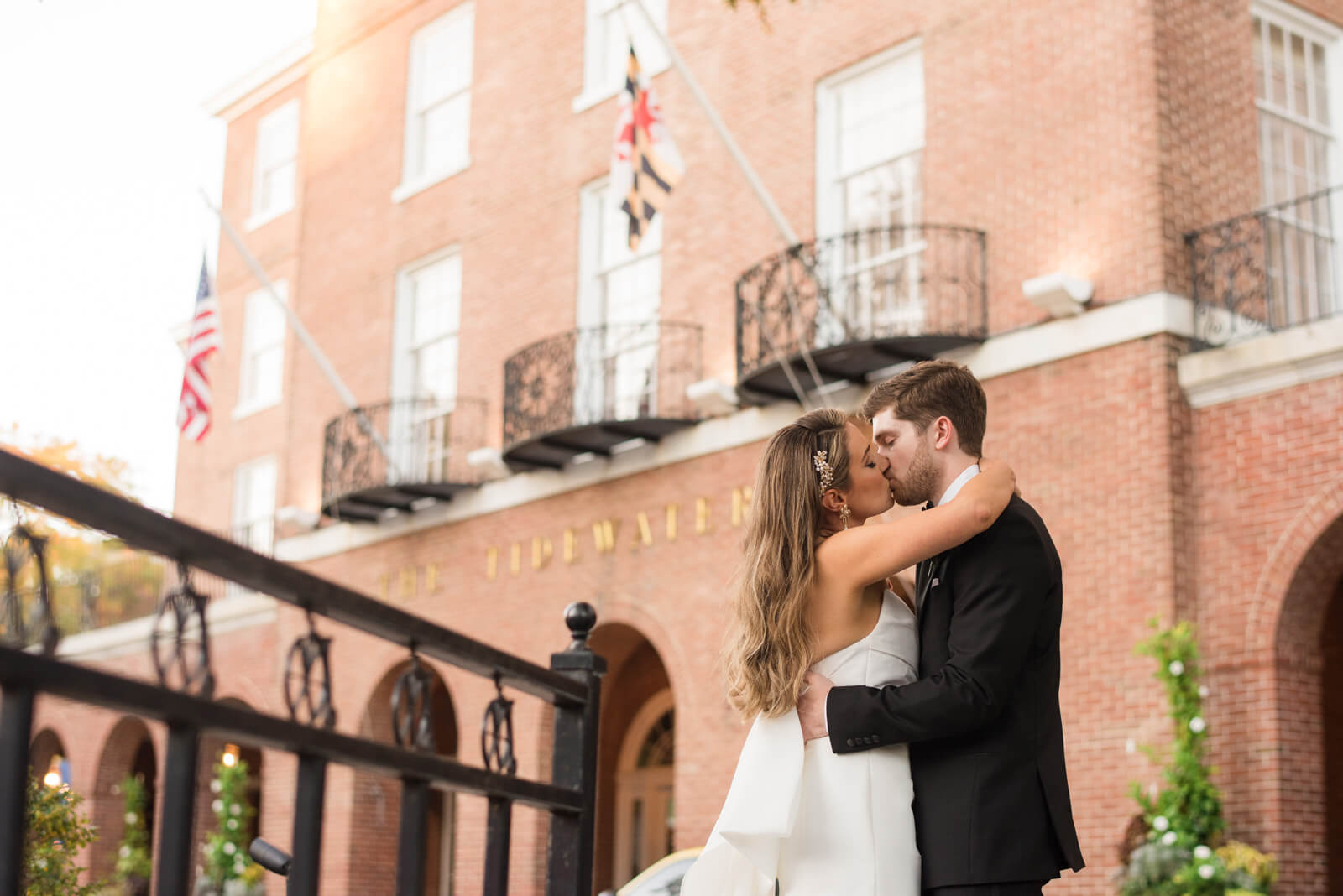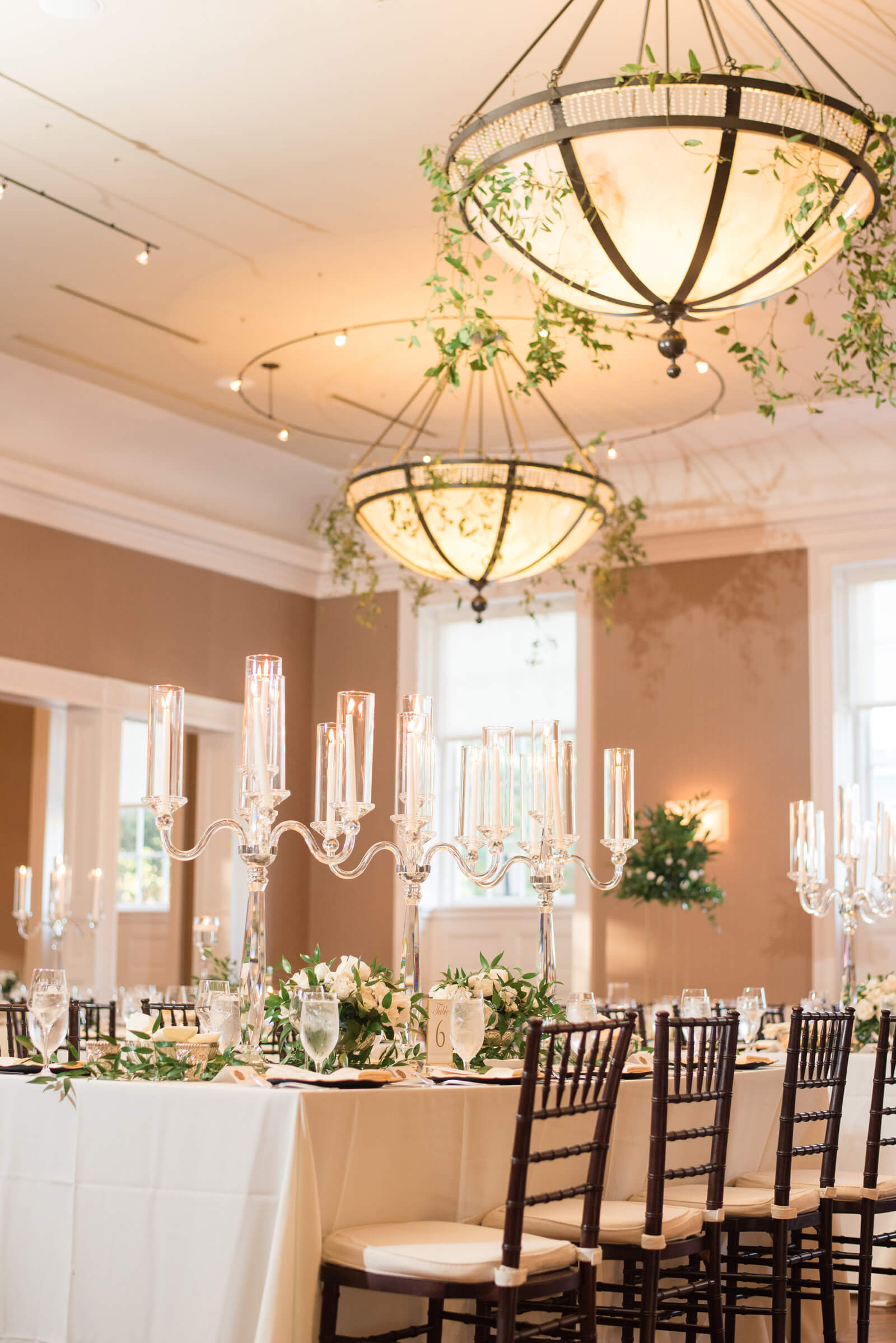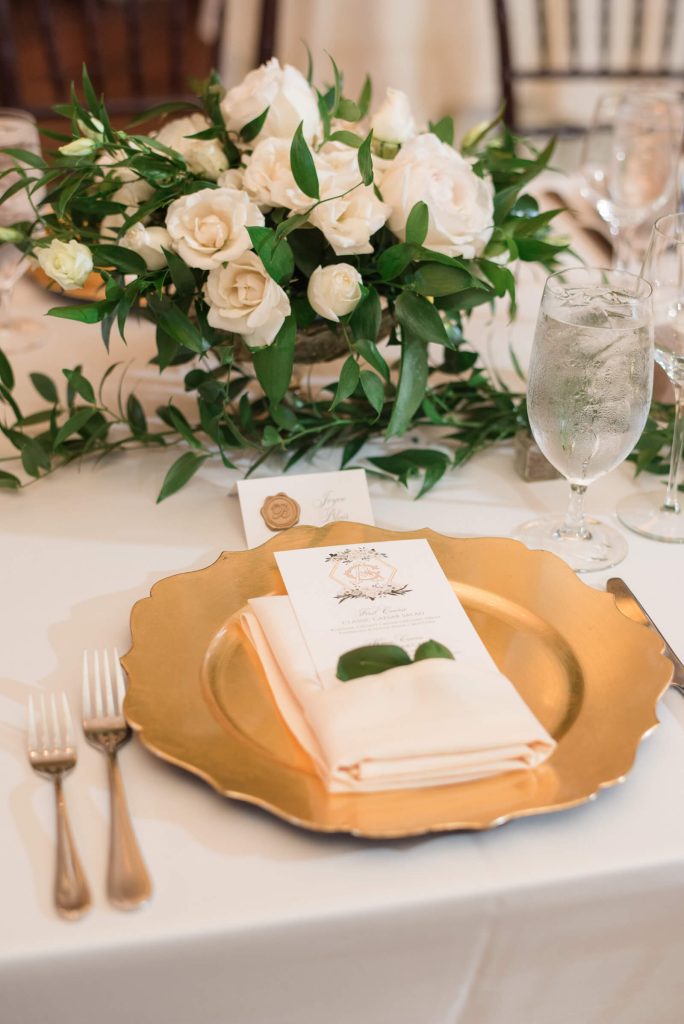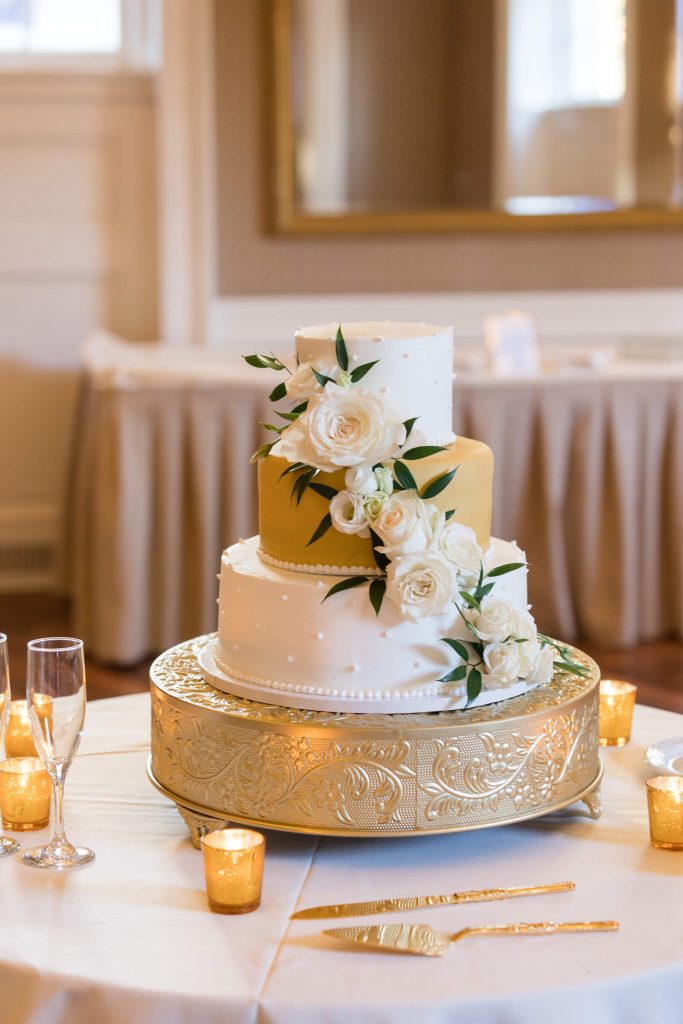 Piece of Advice Whatever you do, stick together. We spent almost our entire reception holding hands, dancing together, and talking to guests together. We didn't want to get pulled into separate conversations and have our night slip away.
We also took a moment to sneak off the dance floor and stand in the back of the room, just watching the party unfold. It's definitely a core memory—seeing all the people we love, jumping up and down on the dance floor, waving glow sticks in the air, and knowing how much love and joy was in the room.
Lastly, give your phone to a trusted friend or member of the wedding party and don't think about it again. My incredible bridesmaid, Asya, documented so much of the day from behind-the-scenes, and even captured a bunch of organic "interviews" with our friends and family as a surprise for us. After the wedding weekend was over, we were so touched by all the little moments she captured for us. We will truly cherish them forever.