My husband Jeff and I met in college and were fast friends, bonding over our mutual love of art and pop culture. For almost ten years following graduation, we kept in touch and even went on a few dates, but for the moment we live far apart – Jeff in Philadelphia, me in Harford County. When we finally got the opportunity to spend some real-time together, we started dating despite the long-distance and never looked back.
He proposed to me in the beautiful and historic Laurel Hill Cemetery in Philadelphia, and we set our date for June 20, 2020. This is the summer solstice; mid-summer's night. We thought this date was perfect to start a romantic new season in our lives.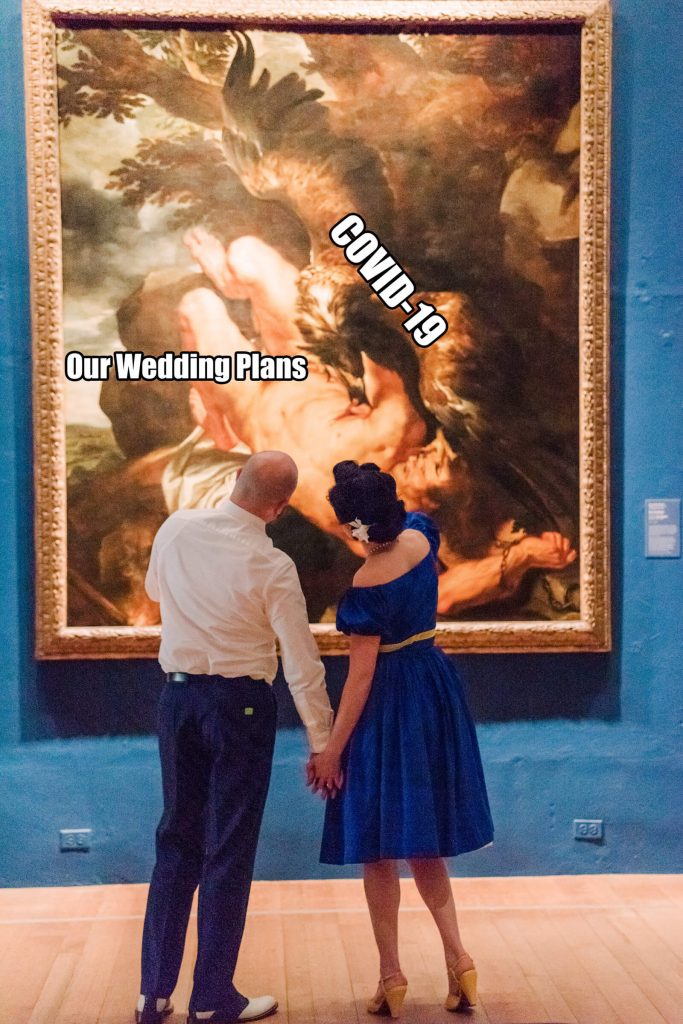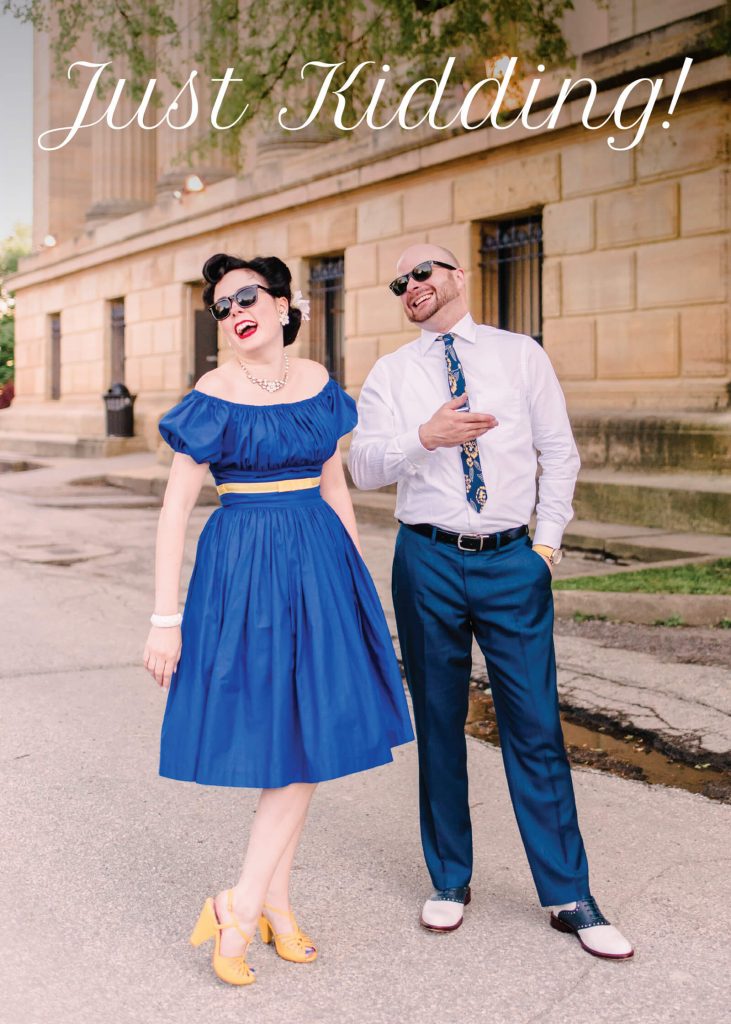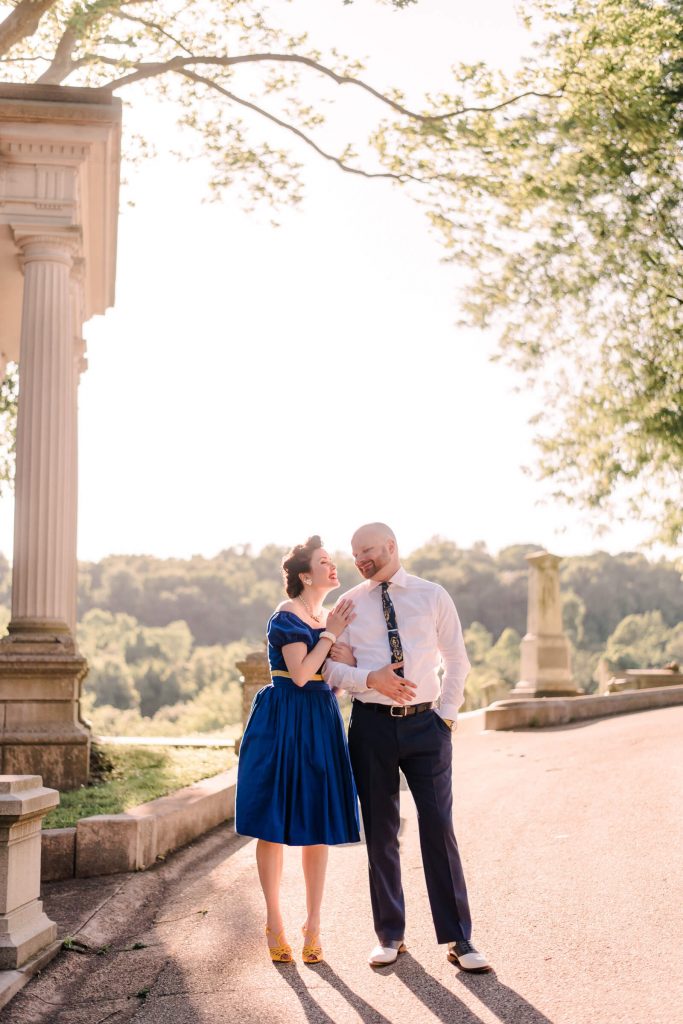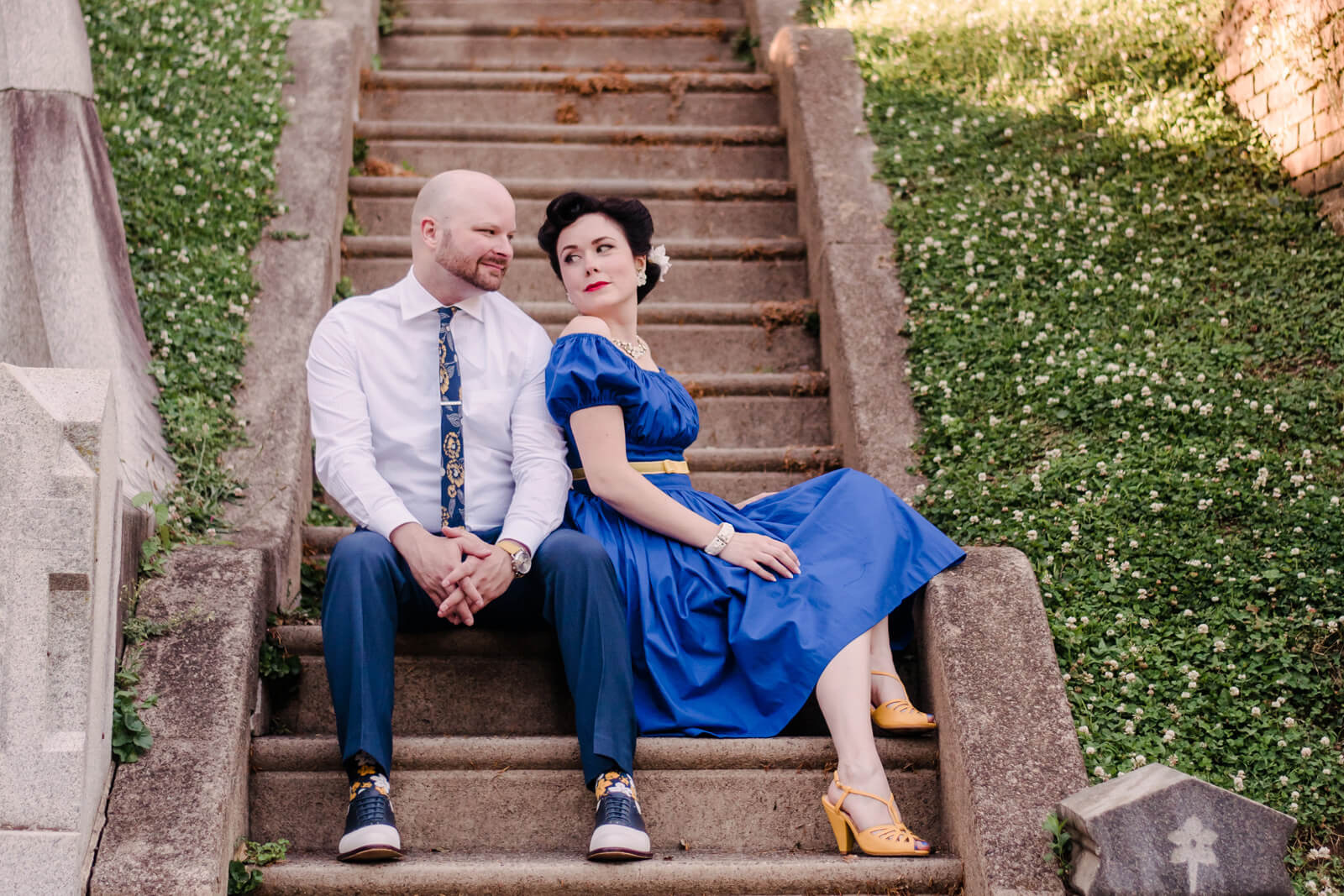 The next year-and-a-half was spent planning our perfect 1950's garden party that would not come to pass.
Just as the wedding was approaching, states were going into lockdown. Like everyone else, we were watching the news around COVID-19 almost religiously and feeling increasingly uneasy about… well, everything. As days stretched into weeks, we realized that all of the meticulous DIY planning we were doing had come to an almost total halt. We had to face the reality that our wedding was not going to happen as we'd planned.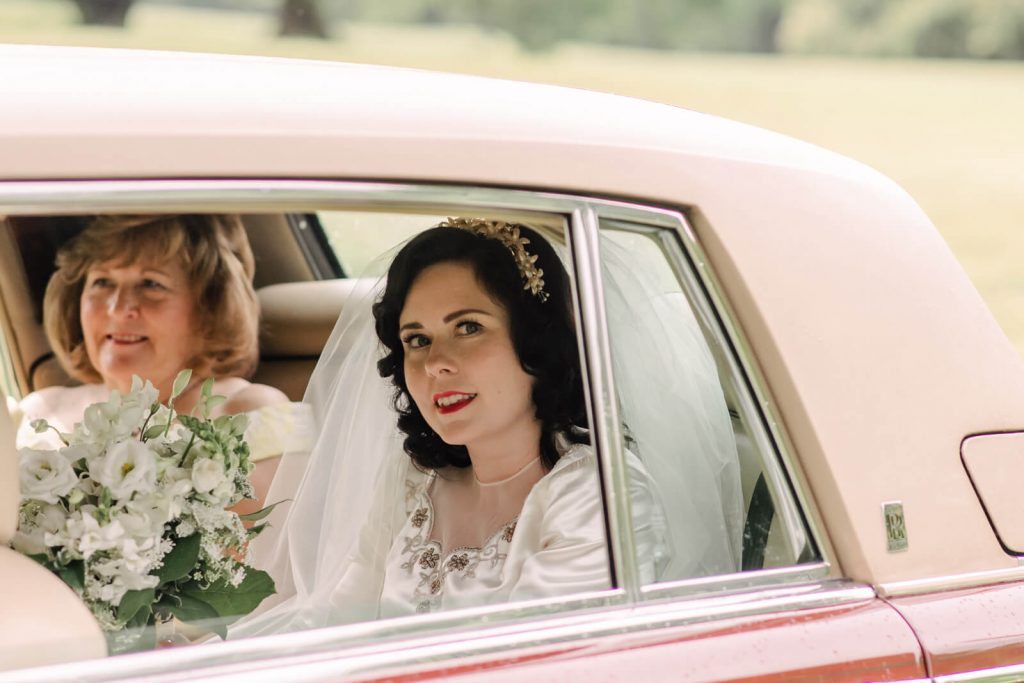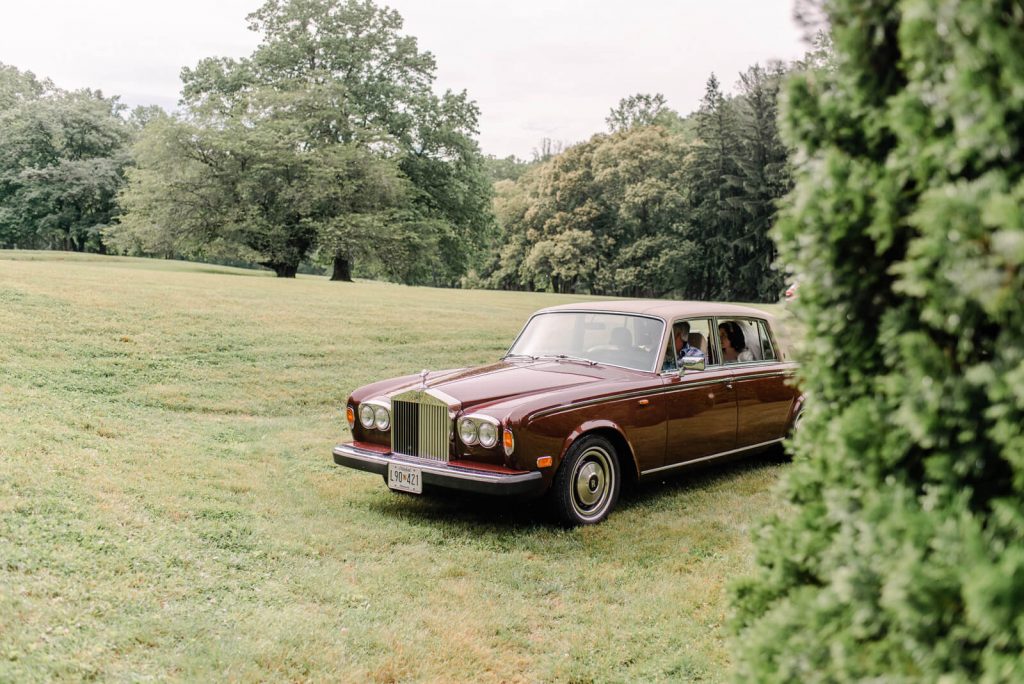 There was no consoling me for those first few days. Jeff did his best to stay positive and come up with alternatives, but I felt almost apathetic about the whole thing. Finally, we agreed that we would move forward with planning a much simpler "minimony" with just our immediate family present, and postpone the big celebration until next year. The guest list shrank from 120 people to just 10. We sent revised Save-the-Dates, and posted an announcement on Facebook, and so the race to figure everything else out had begun.
We should have known that in making new plans almost nothing would go according to plan.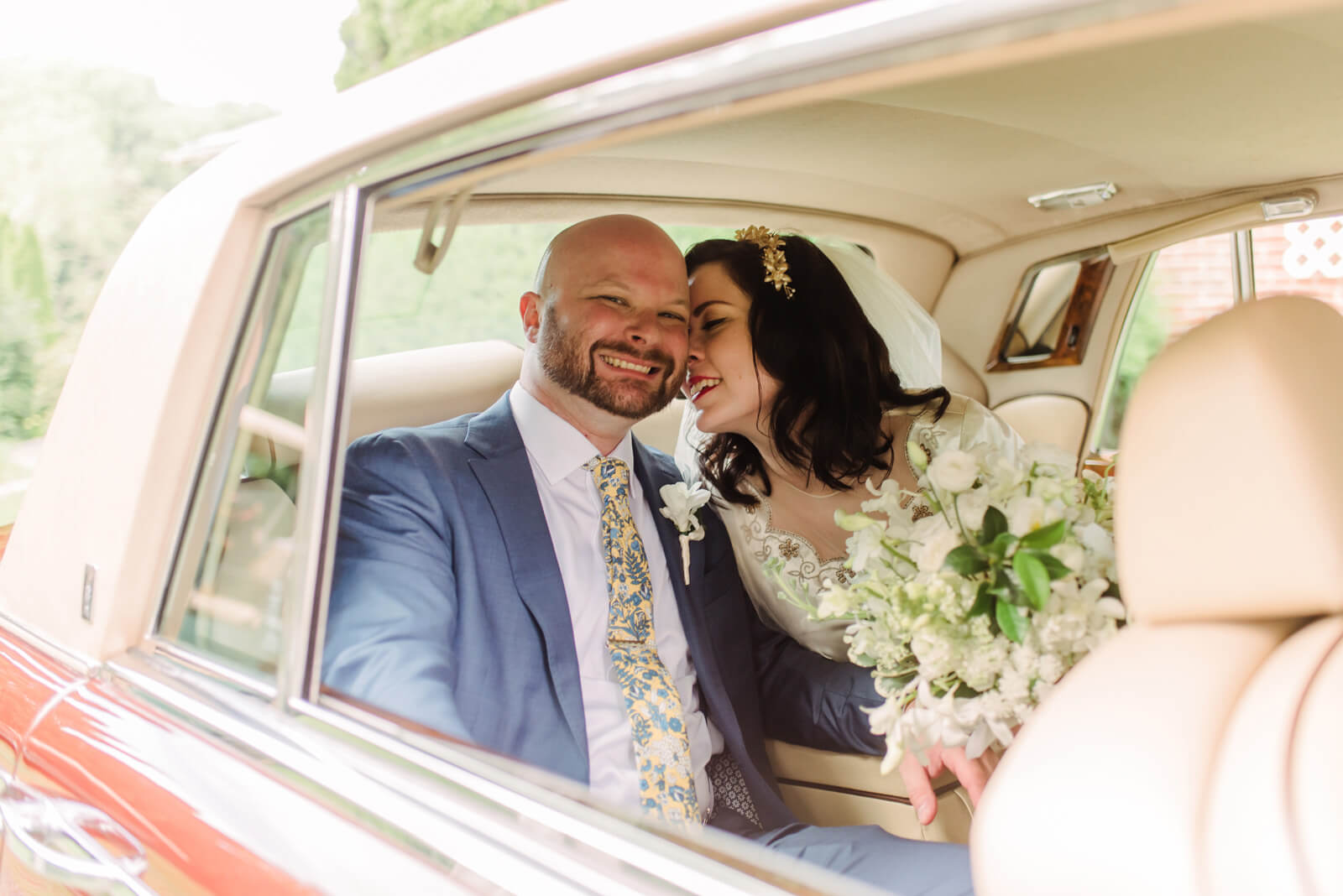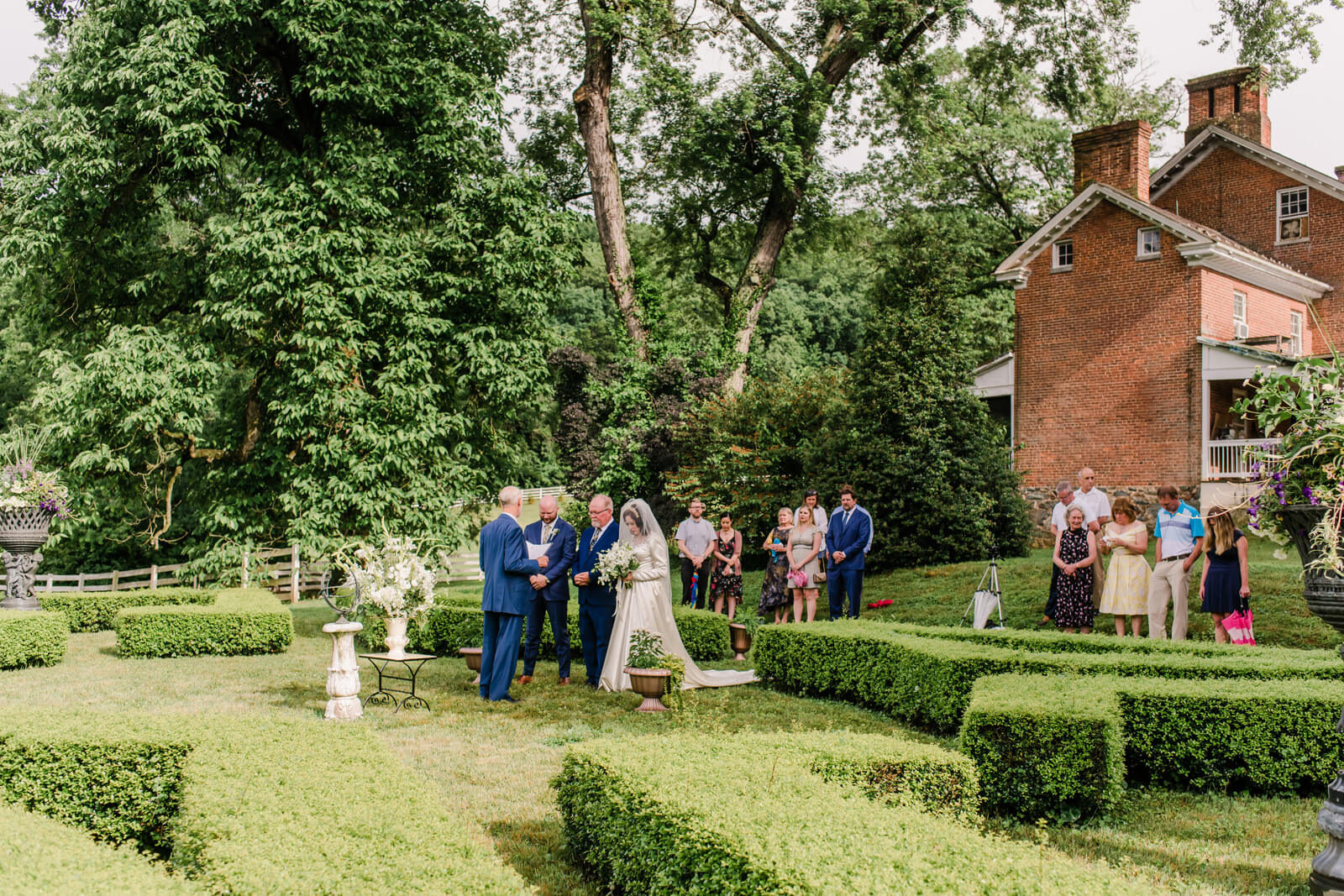 We had originally planned to hold the ceremony in the same church my parents were married in, Deer Creek Methodist. This is a tiny country church with a total congregation of only about twenty. My paternal family is buried here going back several generations. I had spent time here growing up, being right down the street from the farm where we kept our horses. I had always wanted to say our vows here and feel a special connection to the past.
We'd made the arrangements for our ceremony over a year in advance, but three weeks before our date, the interim minister overseeing the church contacted my father and told him that because of COVID, we were not to hold our wedding there under any circumstances. This person I didn't even know – who knew nothing of our family history and didn't bother to get to know us or accommodate our situation – was standing between us and the wedding day I'd spent most of my adult life dreaming about. As we had previously done, we decided to take a bad situation and make it better.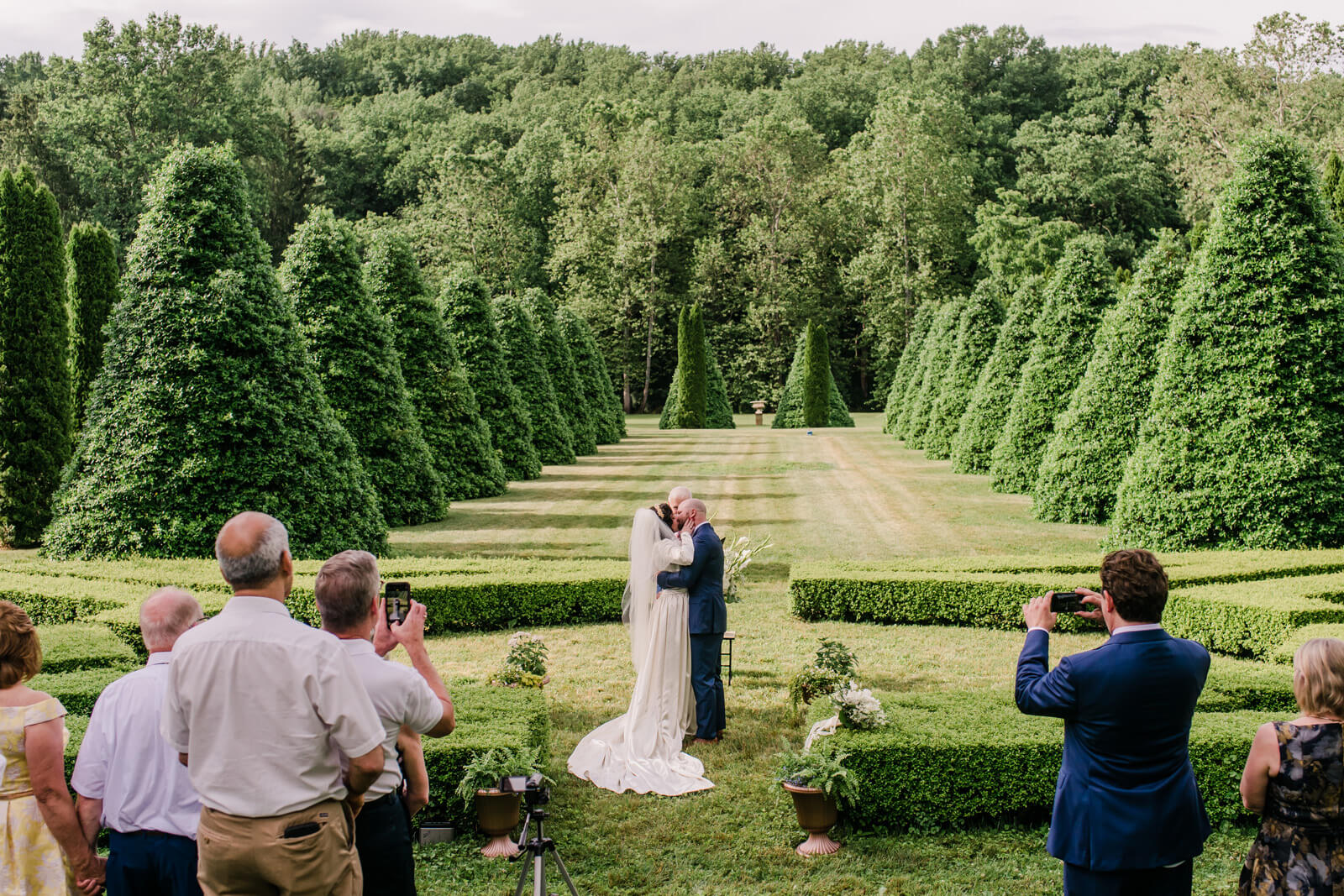 Did I mention I had a second wedding dress?
My grandmother, Rosa Mae Harkins, took off her dress after her wedding in 1950, had it cleaned, and lovingly packed it (and its six feet of train) into an extremely small suitcase. In this small blue suitcase, it sat on a shelf for many years and became the family joke. We all swore it would turn to dust when the case was opened. One day, I decided to get brave and open it up. Inside was the most immaculate satin dress I'd ever laid eyes on, completely intact but heavily wrinkled. It may not have turned into dust, but it did smell strongly of mothballs. With bated breath, I tried it on… and it fit like a glove! No alterations were needed at all, just some love from our local dry cleaner. I have been buying and wearing vintage clothes for a long time, and it's rare to find a piece that doesn't need a bit of work or some alterations to make it fit. She had kept this dress for me, and it was perfect.
So, wearing my grandmother's dress, our backup plan was to hold the ceremony in the formal gardens where we had originally arranged to host our big reception. Luckily, the owner is a member of the family, and he was kind enough to rescue our day. The last person married on this estate was my great grandmother May Hall Grier, and my great grandfather Raymond Howard Harkins. The backup plan happily added another lovely layer of family history to our day. We felt truly blessed.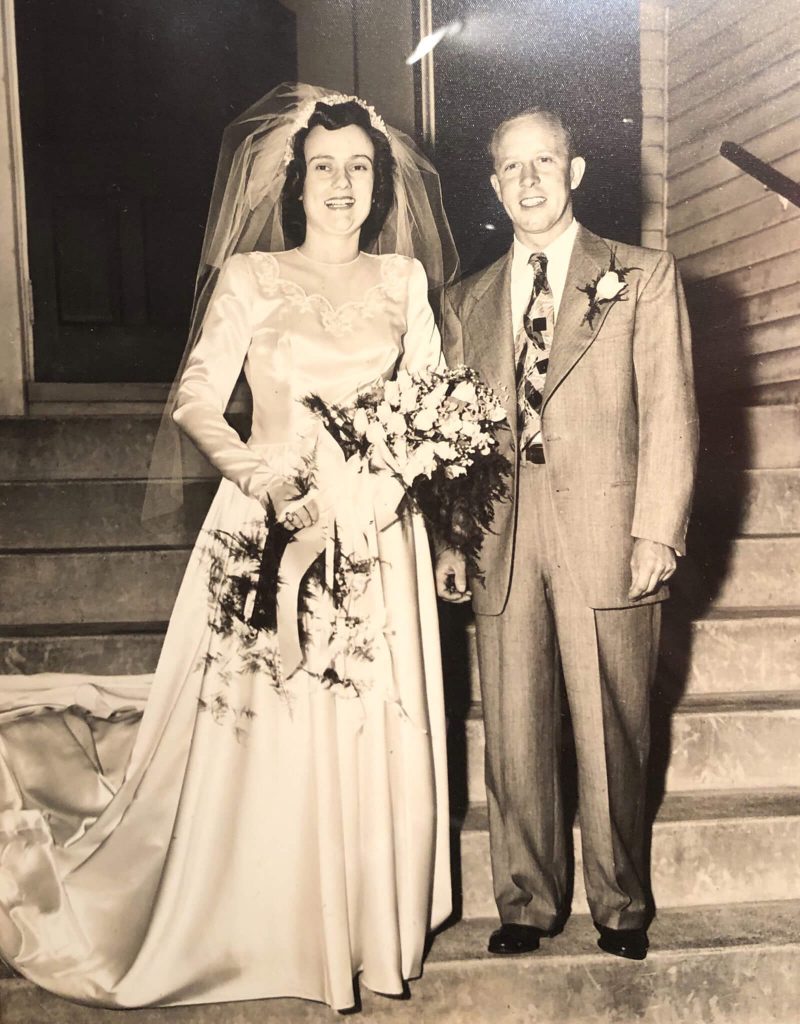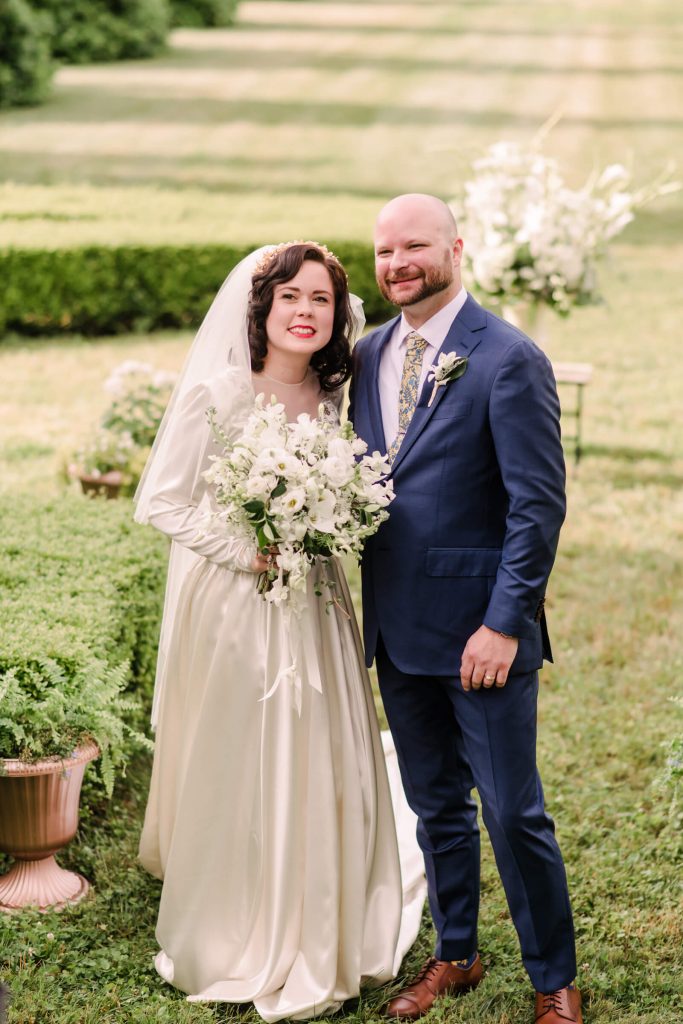 Then the rain came. They say rain is "good luck" but of course that's just to calm down brides who've spent all morning perfecting their hair, because rain does NOT seem lucky at all in the moment. We had planned to be married at 4:30pm, but it was pouring as my fiance made his way to the gardens ahead of me. Everyone stood waiting under umbrellas in the sopping grass, hoping that the sunshine would breakthrough. Thankfully, the rain eventually passed us by, and the clouds opened up into a beautiful evening. Maybe the rain was lucky afterall?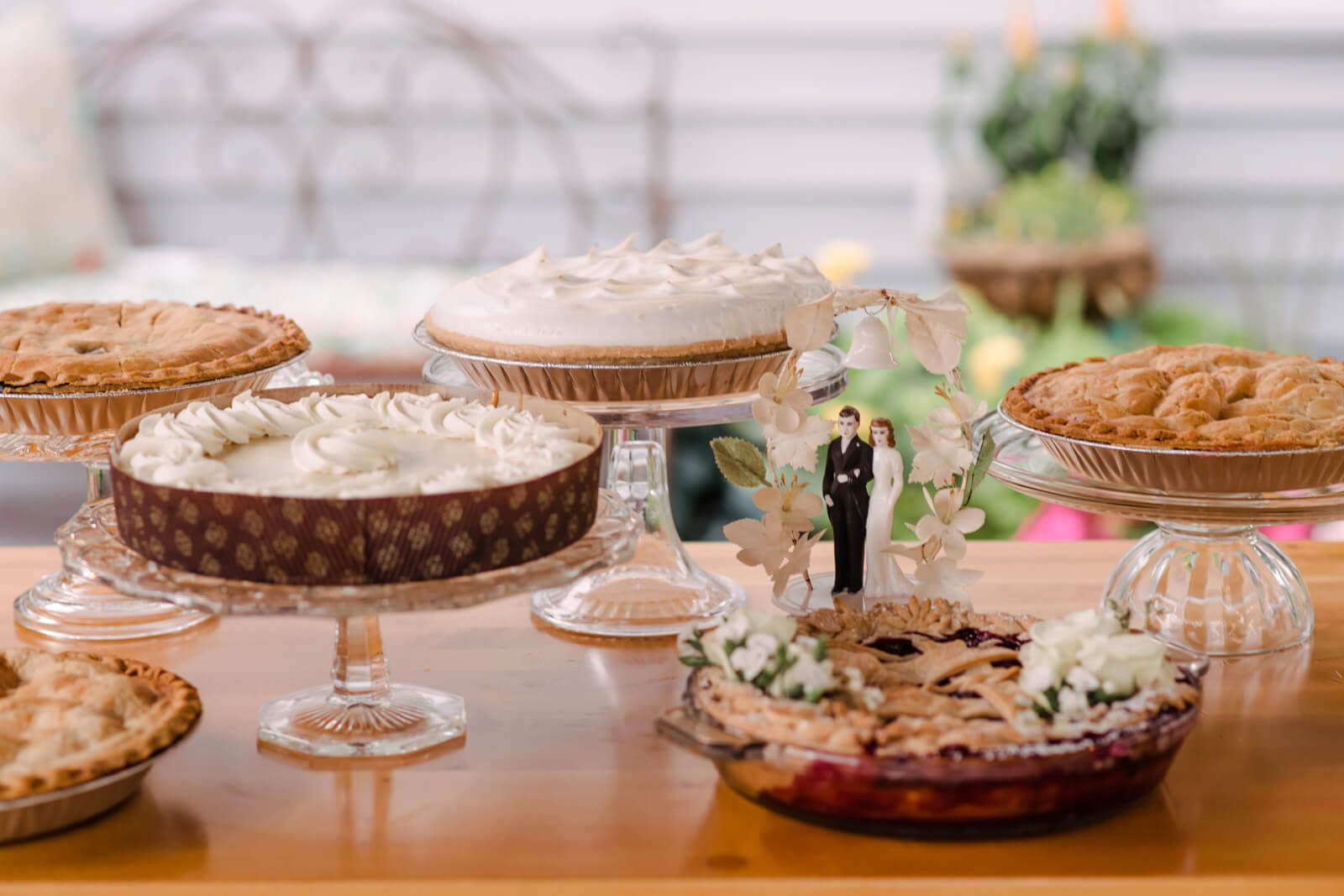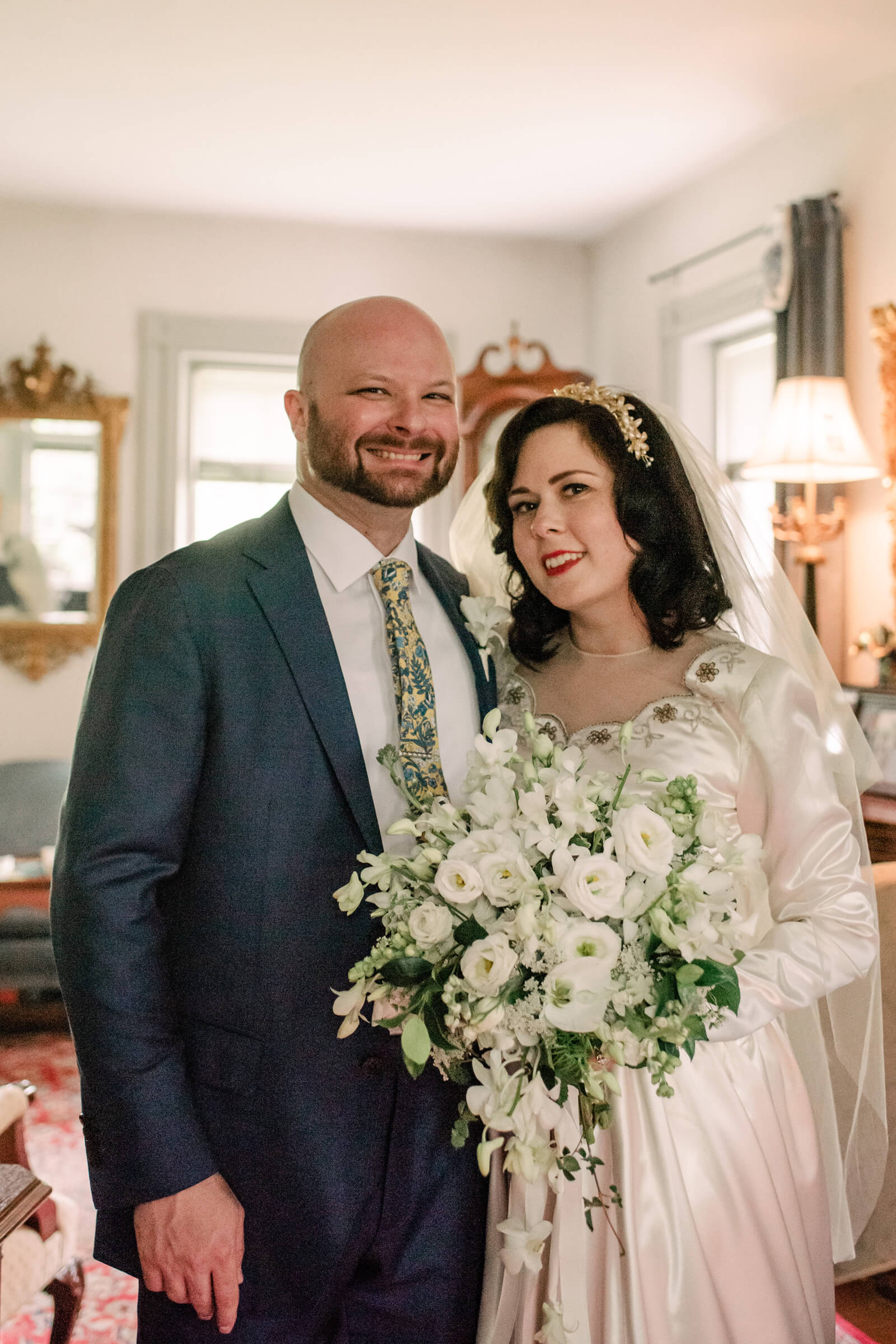 Thanks to the kindness of yet another family friend, I was able to arrive in style in a 1978 Rolls-Royce, which is officially the nicest automobile I've ever sat in. Unfortunately, we were all still waiting in the steaming late afternoon heat for our officiant to arrive.
Wires had been crossed, and he was waiting at the church (the one we couldn't be at) instead of the gardens. So, since the ceremony playlist was only about 20 minutes of music, we let it loop one more time and laughed about it while everyone waited. The anticipation and the humidity were getting hard to stand, when finally the officiant Reverend Ken Tipton arrived.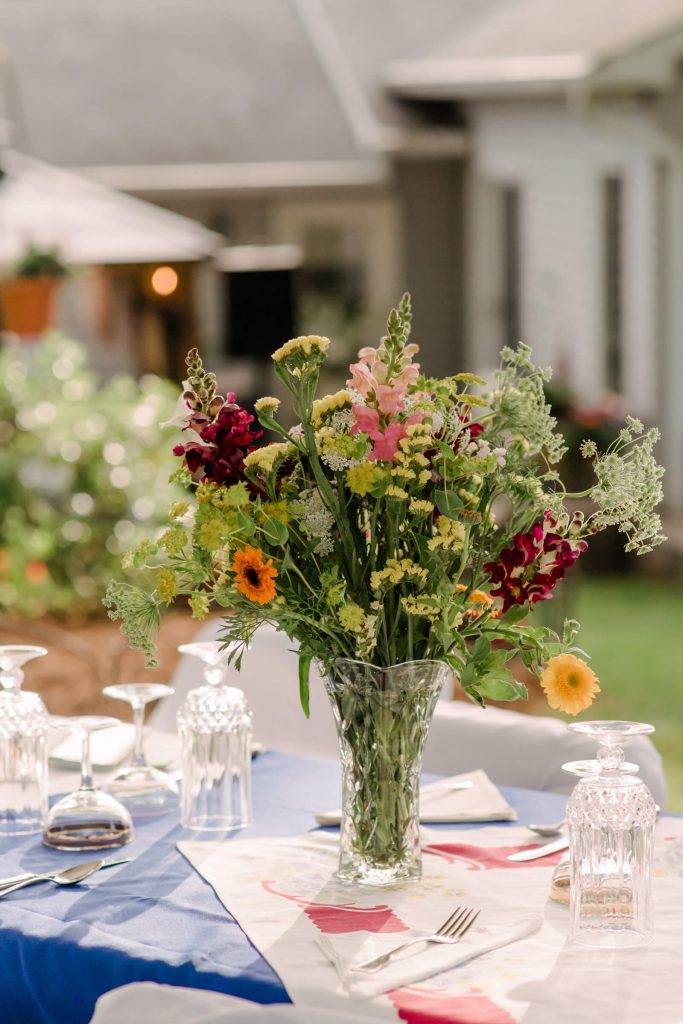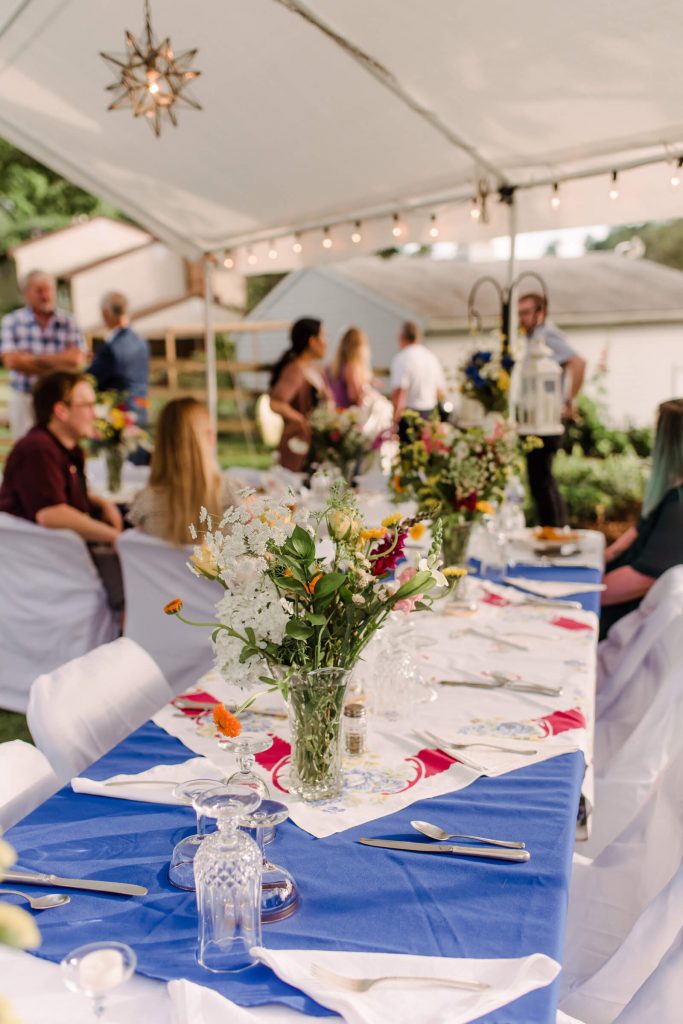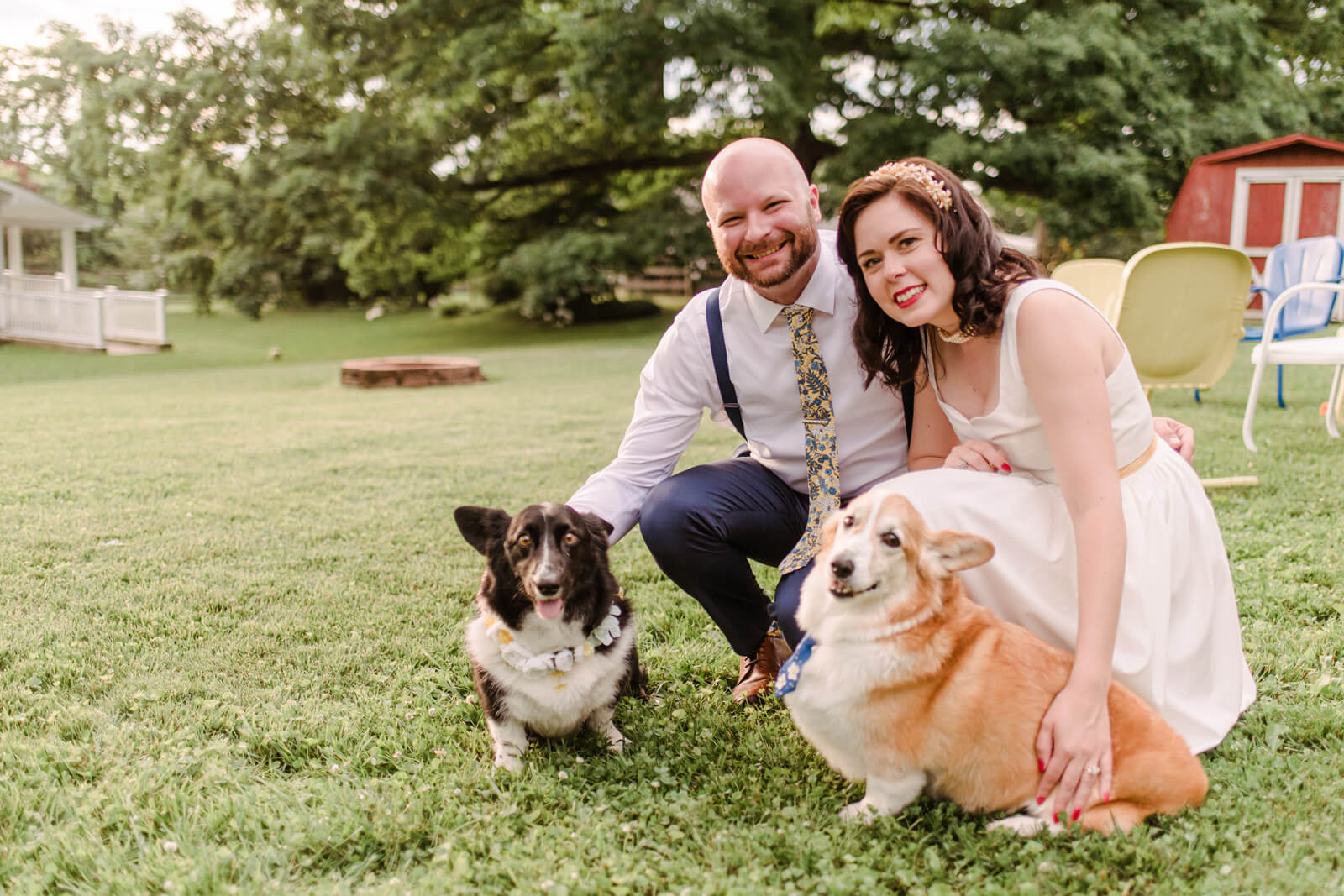 As I walked into the scene with my father, I could hear the peep-frogs singing with joy all around us, and finally saw my best friend waiting for me next to the Reverend. We were at last able to tie the knot with lots of smiles, and a few well-placed tears. As we turned to face our families with my favorite David Bowie song playing in the background, I felt like we were on top of the world.
Everyone adjourned back to my parents' house for a backyard reception where we had lovingly curated a southern-fried picnic. We'd prepared a delicious spread of Royal Farms fried chicken, homemade sides like sriracha coleslaw and grandmom's potato salad recipe, and beautiful wedding pies of every variety. We had strung the lights, set the tables with vintage linens, and restored vintage garden furniture to lounge about in. Months of work finally felt like it had somehow paid off. Jeff was even able to play an amateur DJ, and had a lot of fun doing it.
The intimate gathering was absolutely beautiful as we finally celebrated our midsummer night's dream, dancing in the long summer shadows and enjoying the evening. When I began planning my dream wedding I never expected it to turn out this way. There were many hiccups, but it was perfect anyway and filled with love despite all the challenges. We missed our friends and family who weren't able to attend, but this is one for our new family's history book – we can say we lived through a pandemic, professed our love in the presence of our closest family, and began a beautiful new season together.