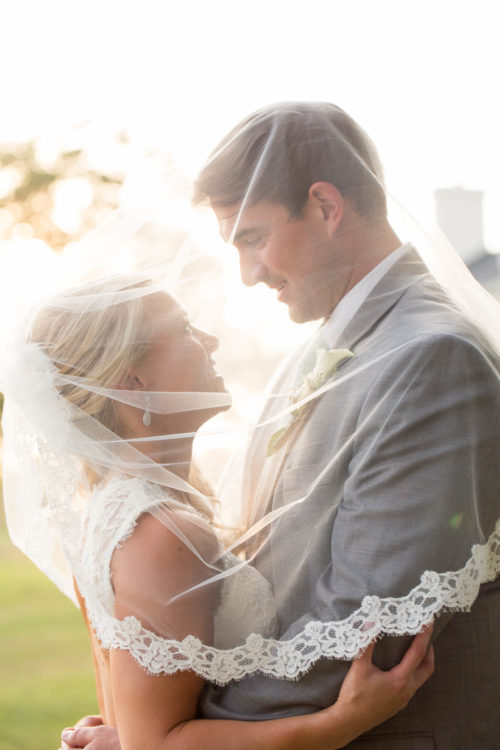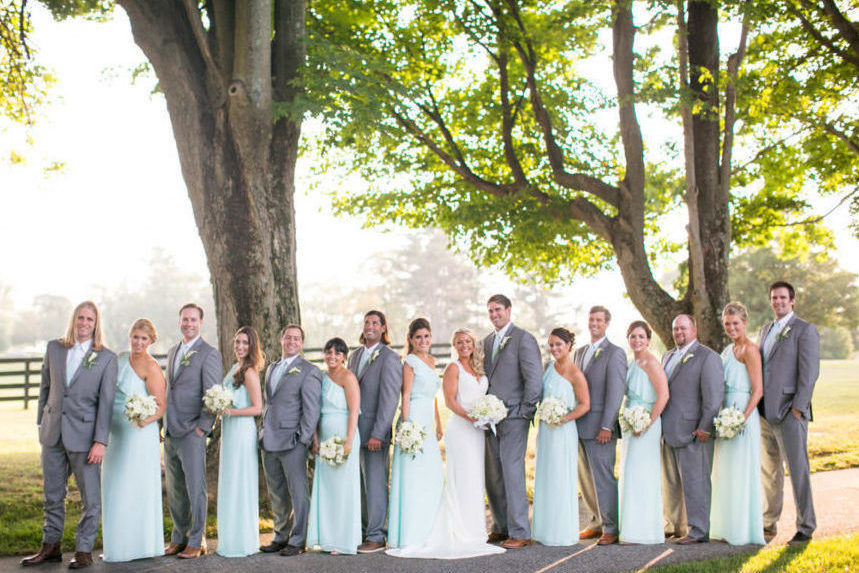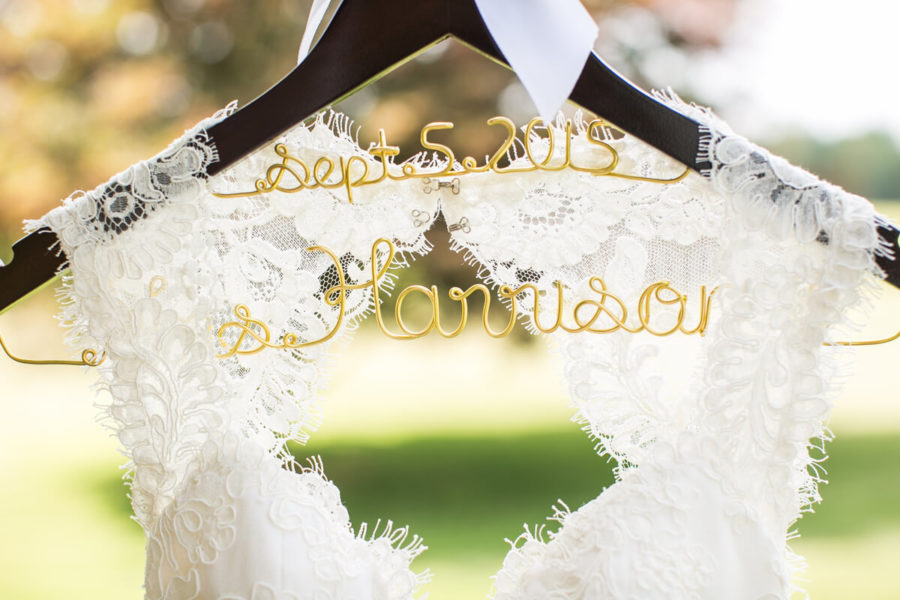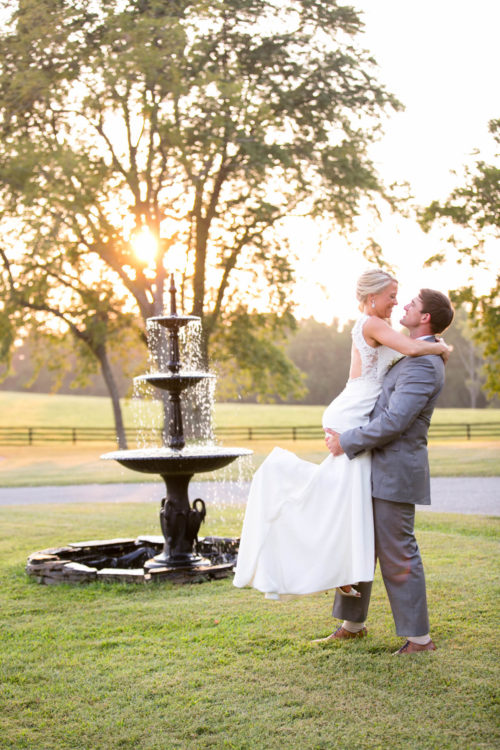 Wedding Date September 5, 2015
Occupations Tiffany is an exercise physiologist; Justin is a farmer.
Number of Attendees 250
Number of Attendants 14
How You Met Their story starts with a blind date . . . set up by Tiffany's mom. They met at a local bar on a perfect summer evening. Later they told each other it was literally love at first sight and that they knew from the moment they first saw one another, they had fallen head over heels.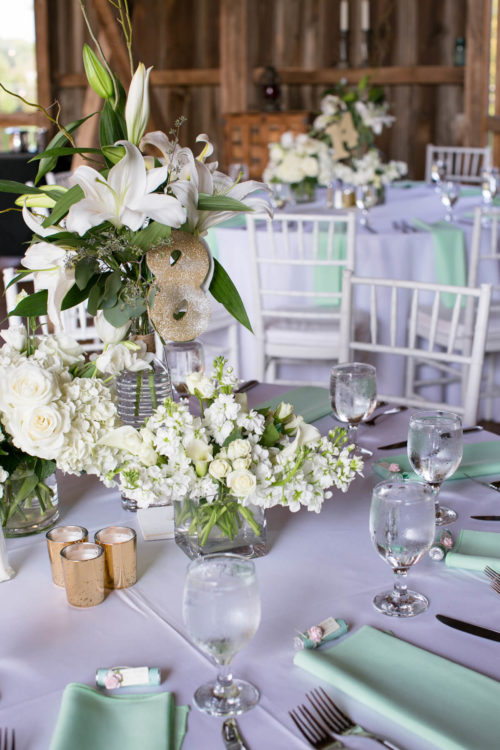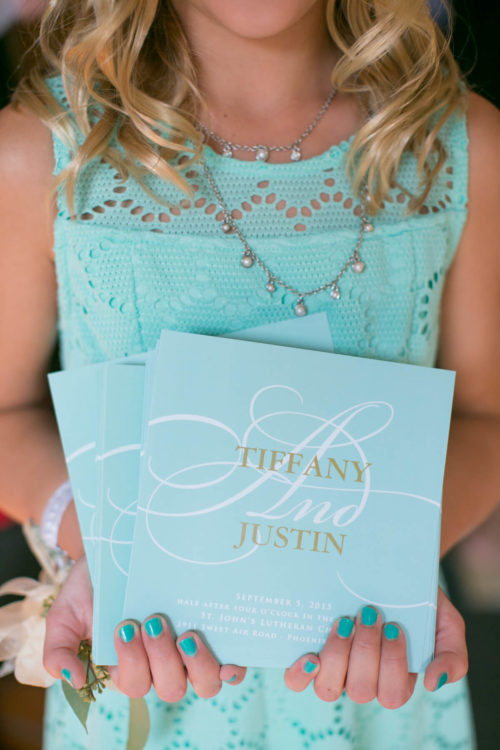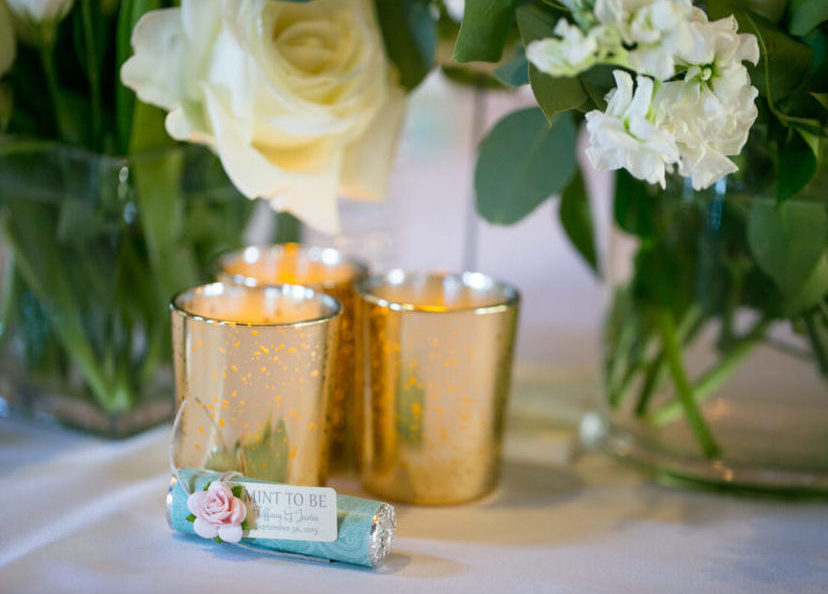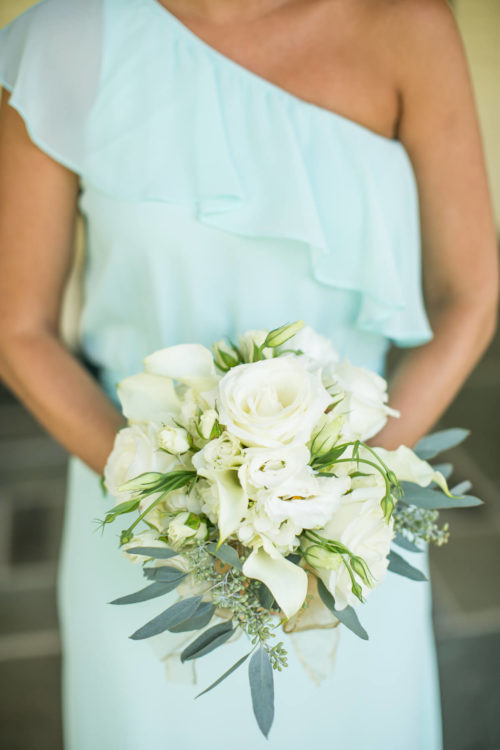 The Engagement Justin proposed on a beautiful summer evening in June. The summer before we got engaged, one of our projects was to DIY an outside patio. It's one of our favorite spots to relax and grill out with a glass of wine in the warmers months. So one Friday in June, Justin had set up the whole back patio with lanterns, candles, and had the fire pit roaring and music playing. We went for a nice long walk around the farm that we live on and then came back for a delicious dinner that Justin prepared and paired it with a nice bottle of wine. Everything was so perfect, just the two of us enjoying each other. He then went inside and came back out with the ring. He got down on one knee and proposed. I could not have asked for a better proposal.
Wedding Design Inspiration Since Justin and Tiffany both grew up on farms, Tiffany's family manages the well-known Roseda Angus Beef Farm and Justin's family owns Willowdale Horse Farm, they knew they wanted an outdoor barn-themed wedding. The design was rustically elegant with mint, gray and gold décor.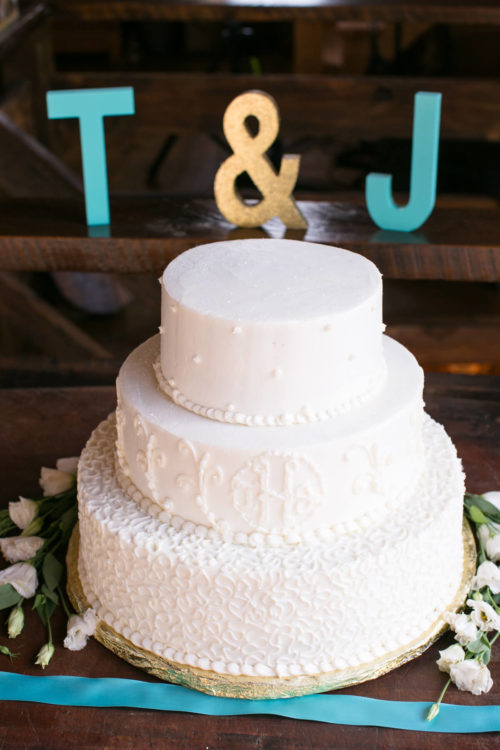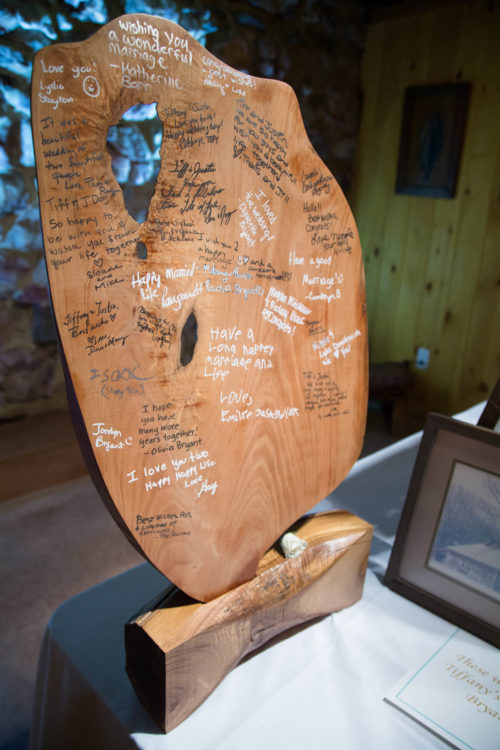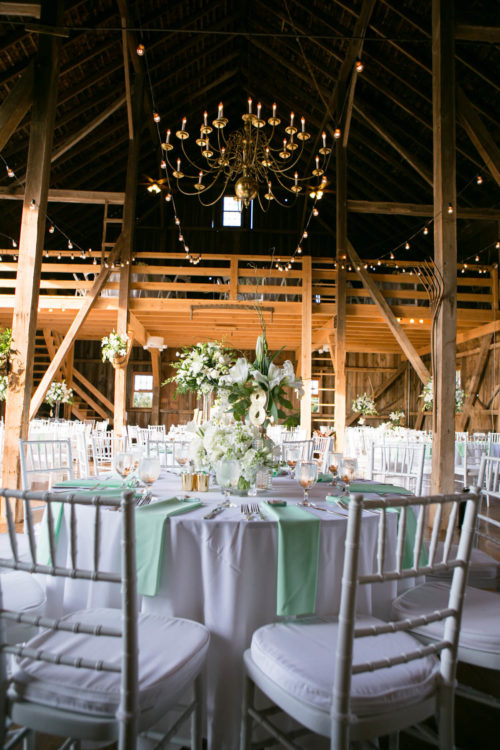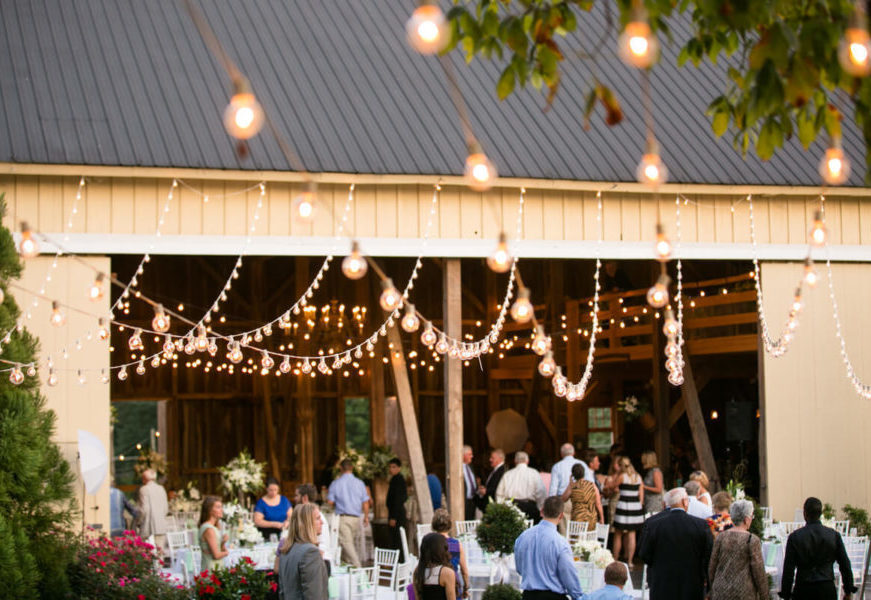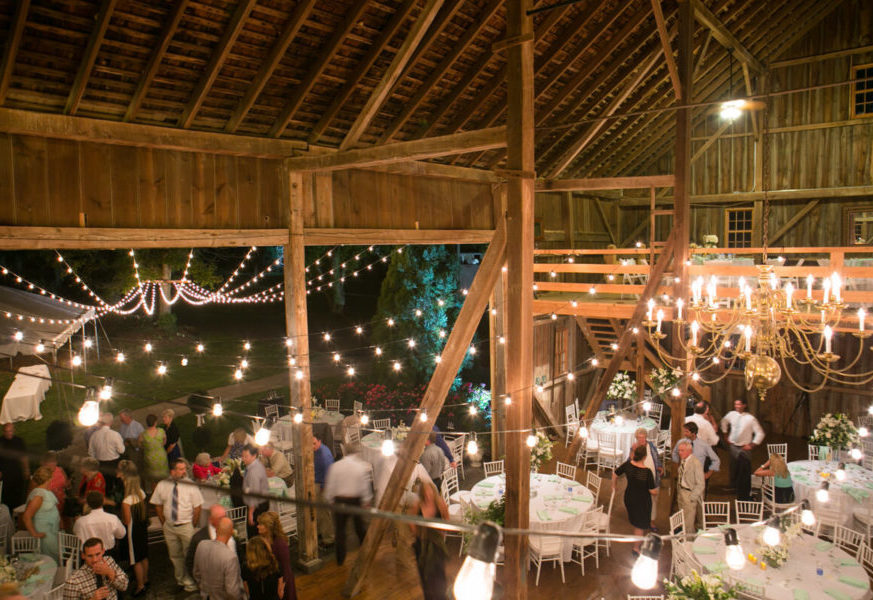 Favorite Details The weather was absolutely gorgeous . . . clear skies, sunny, with a little breeze. One of their favorite things (of many) was how Tiffany's parents and grandparents made their place card holders. Her grandparents gave them old barn windows that came from her great-grandfather's barn. They used card stock, cord and gold colored mini clothespins to string the place cards across the barn windows. It was such a creative idea and Tiffany gives all the credit to her parents and grandparents. Also, Justin is very crafty himself and hand carved a piece of tree trunk into a unique shape for their guest to sign and write messages. Tiffany and Justin think everything was so perfect because of Justin's mother. She passed away four months before their wedding day from leukemia. She was so excited for the wedding and in spirit helped make their special day magical.
Most Unexpected Event on the Day of the Wedding Tiffany's siblings gifted them a calf as a wedding present so that Justin and Tiffany could begin their own Angus Beef operation together, T&J Cattle Company.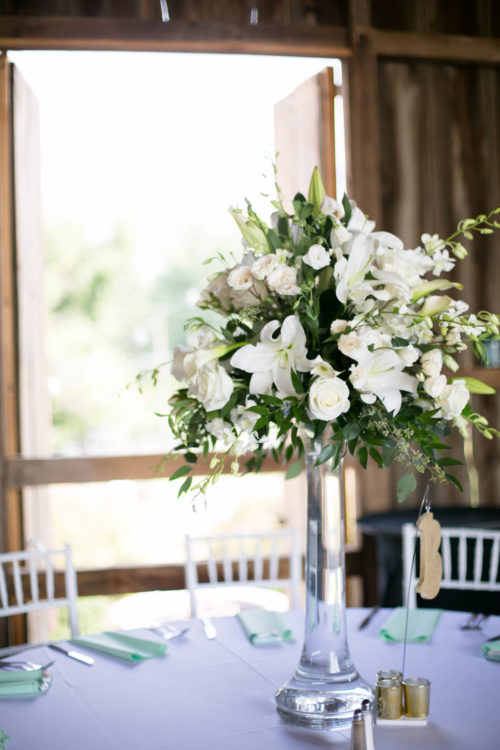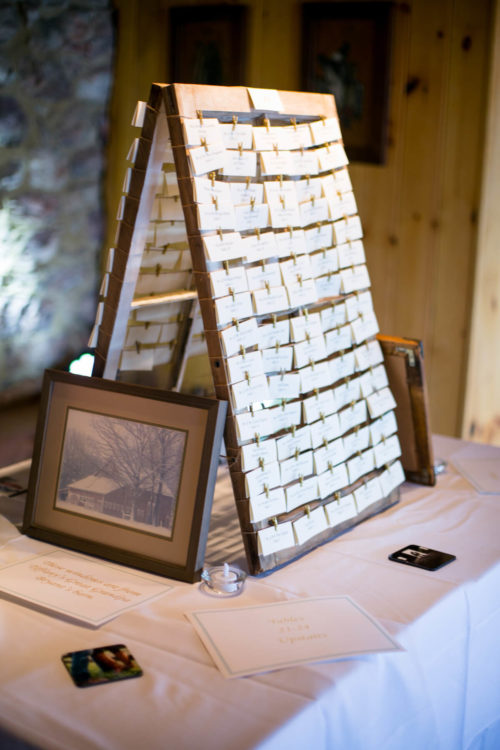 Piece of Advice Always keep a positive attitude and don't get caught up in perfection. Remind yourself what's truly important. Communicate with your significant other and discuss everything together. And have a date night where you do not discuss any wedding plans at all. Just love and enjoy each other's company.