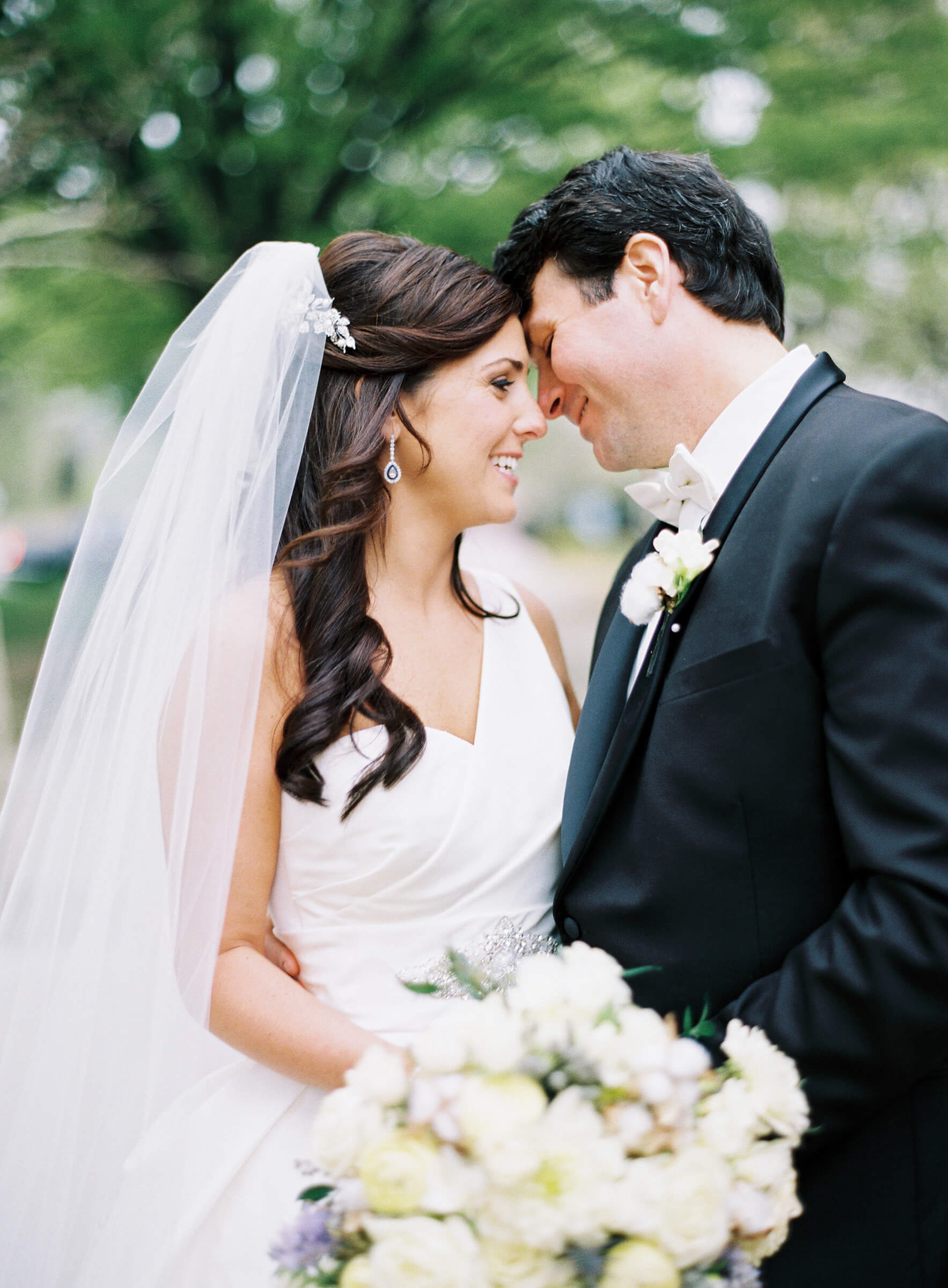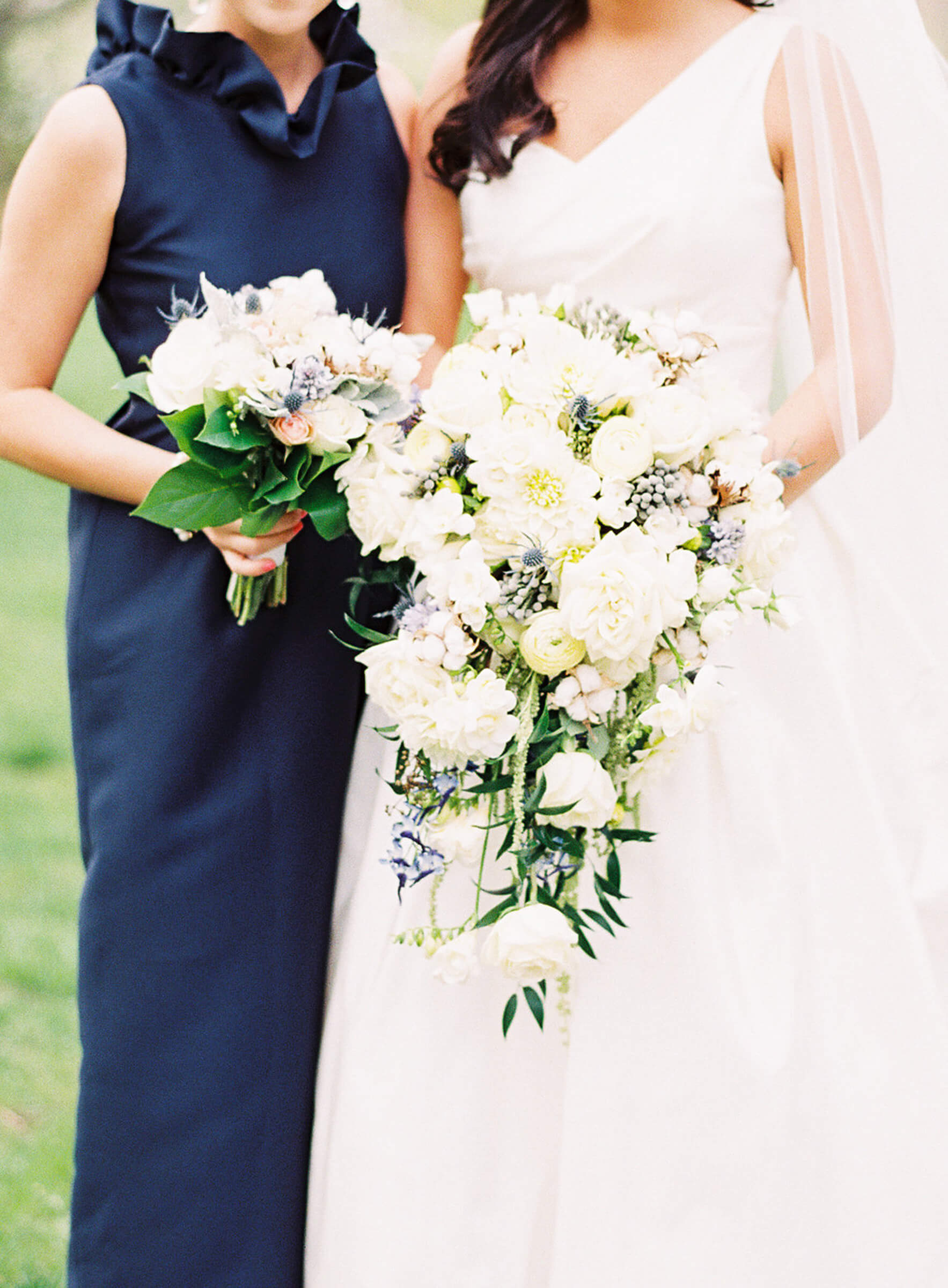 Occupations Carie Ann is an Anesthesiology Resident at Emory; Bryan is an Orthopaedic Surgery Resident at Emory.
Wedding date April 25, 2015
Number of Attendees 225
Number of Attendants 8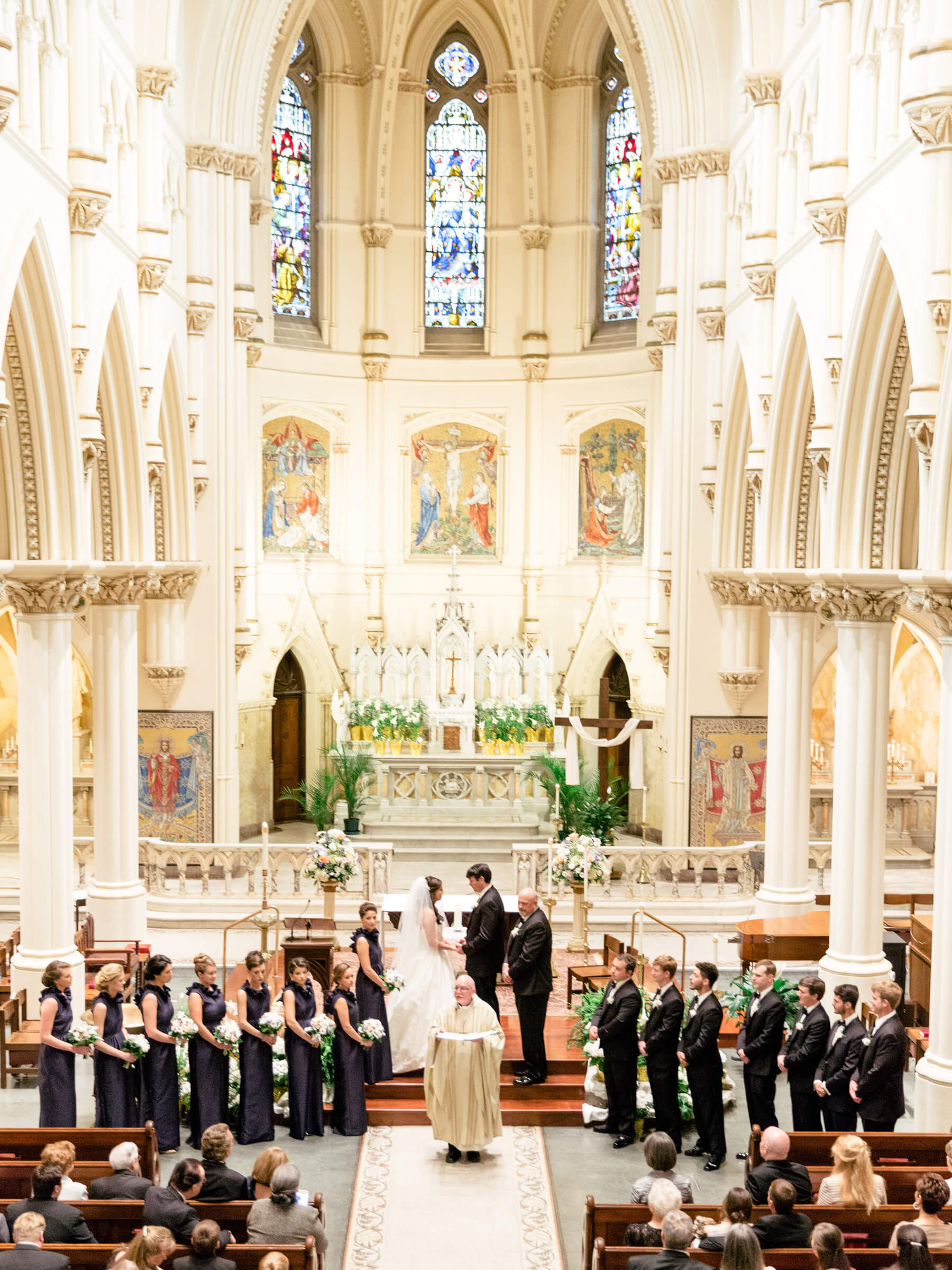 How You Met Carie Ann and Bryan met through mutual friends out one night in Mobile, Alabama. Carie Ann had been accepted to the medical program at the University of South Alabama College of Medicine and was visiting Mobile to look for houses. Bryan was already a student. Carie Ann's best friend, Catherine, who had been her sorority sister and roommate at Tulane, was living in Mobile at the time. Catherine suggested that she and Carie Ann meet up with their mutual Tulane buddy, Cooper, who brought along his classmate and friend Bryan. Upon meeting, Carie Ann and Bryan clicked instantly and spent the rest of the night talking, followed by a number exchange. The rest is history, and both Catherine and Cooper, who were in the wedding party, take credit for setting the lovebirds up.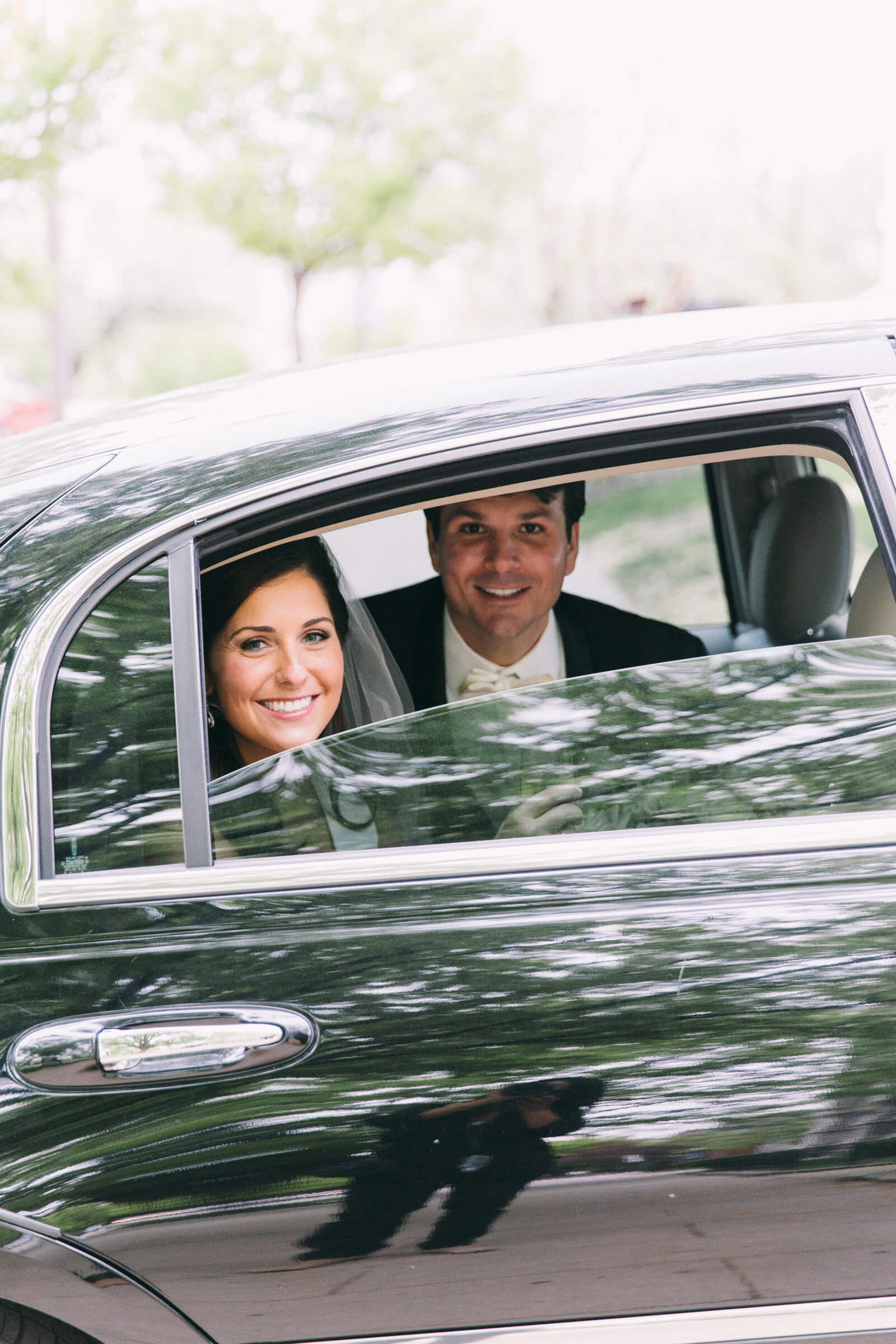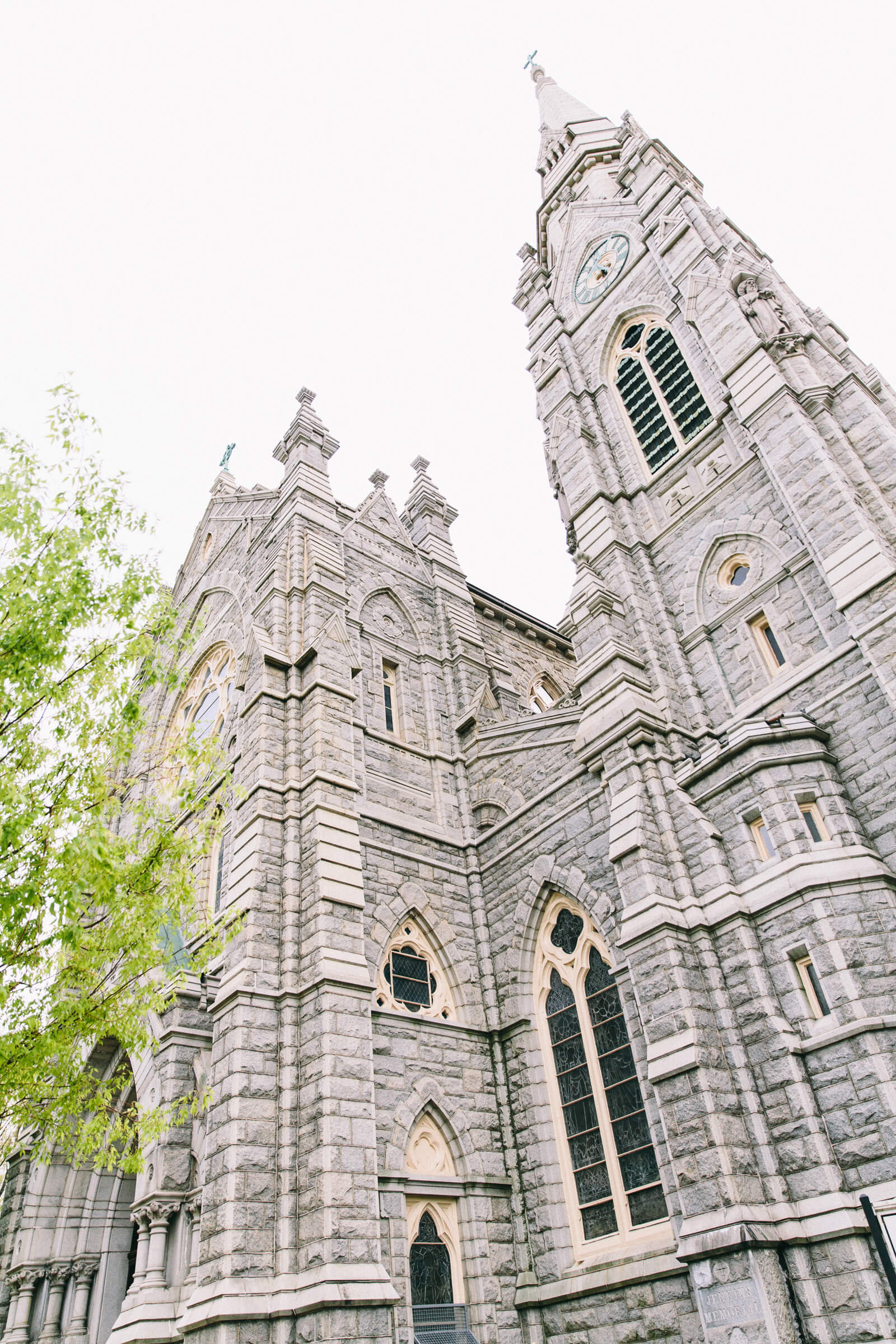 The Engagement Carie Ann remembers being taken by total surprise. Bryan told her they had plans to go sailing with his parents, but at the last minute Bryan said his parents had to cancel. The two boarded and sailed off, Carie Ann remembers Bryan packed some of the couple's favorite wine from a vineyard the two had visited on a trip to Sonoma during the first year of dating. And although the seas were a little rougher on Mobile Bay than Bryan would have liked, the couple took in a perfect sunset. When Bryan got on one knee and asked Carie Ann to marry him, Carie Ann enthusiastically replied, "Yes!" but another surprise was in store. Bryan had asked Carie Ann's family to come down from Baltimore to celebrate and stood waiting on the dock along with Bryan's family as the couple sailed in. Carie Ann, Bryan, and their families had a wonderful weekend all celebrating together. Later on, Carie Ann learned that Bryan had flown up to Baltimore a few weeks before the proposal just for the night to take her parents to dinner and to ask her father in person for his blessing. Carie Ann says, "It was such a sweet and thoughtful gesture. Bryan is a true gentleman."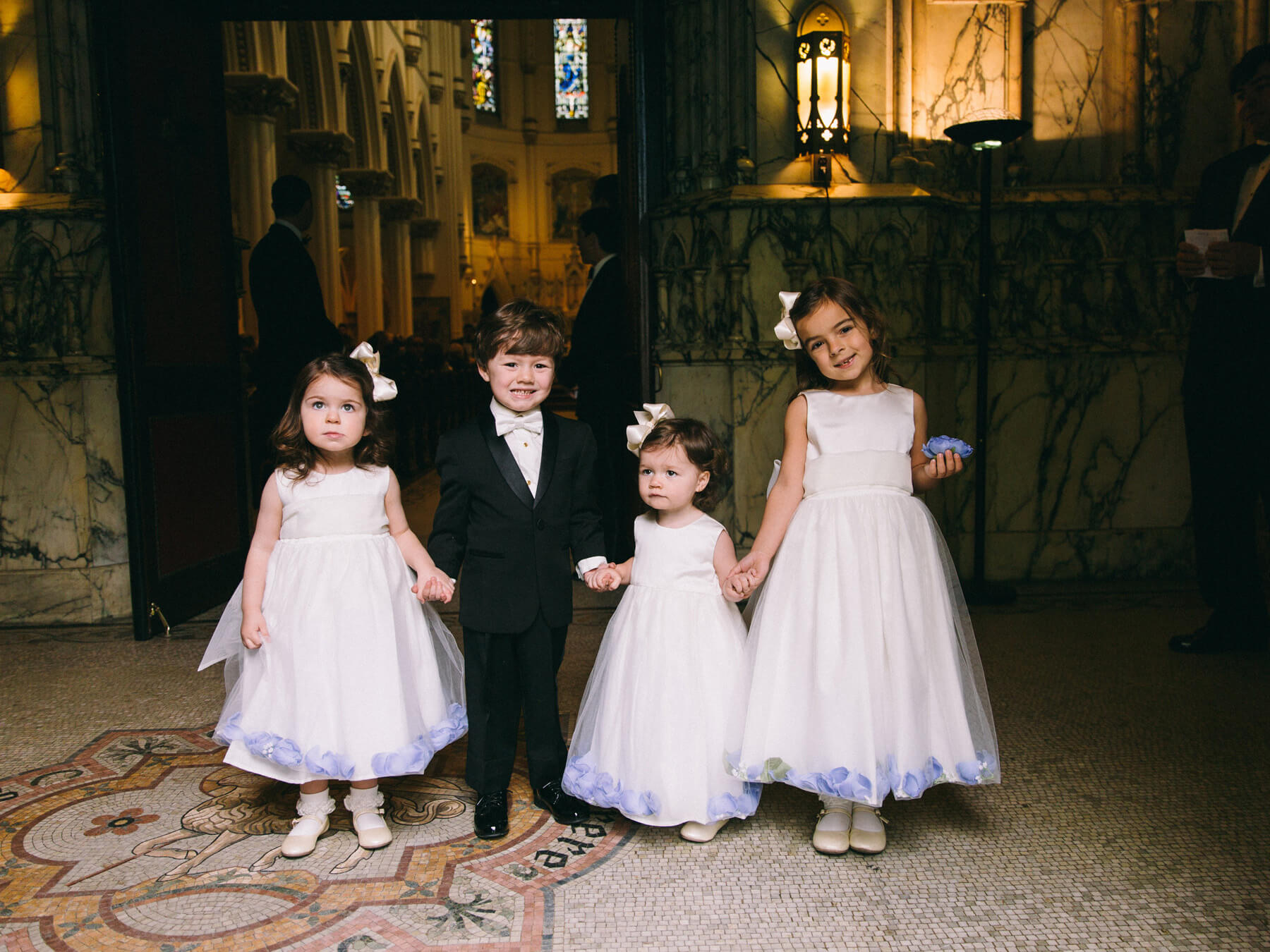 Wedding Design Inspiration Carie Ann and Bryan's main color palette was blue, peach, and white, with an emphasis on classic, traditional romance, with a mix of some southern flair. Anyone who knows Carie Ann knows her favorite color is blue, so it was the obvious choice for the wedding. The couple was drawn to The Maryland Club for its very traditional feel and credits their wedding planner, Elizabeth Bailey, of Elizabeth Bailey Weddings & Events, in helping play up a design and aesthetic that would complement and augment the already beautiful club. Carie Ann fell extra in love with the ginger jars, which her mother found at antique shops around town, and were sprinkled throughout the Club. The jars sit in Carie Ann and Bryan's house to this day and remind them of their special day.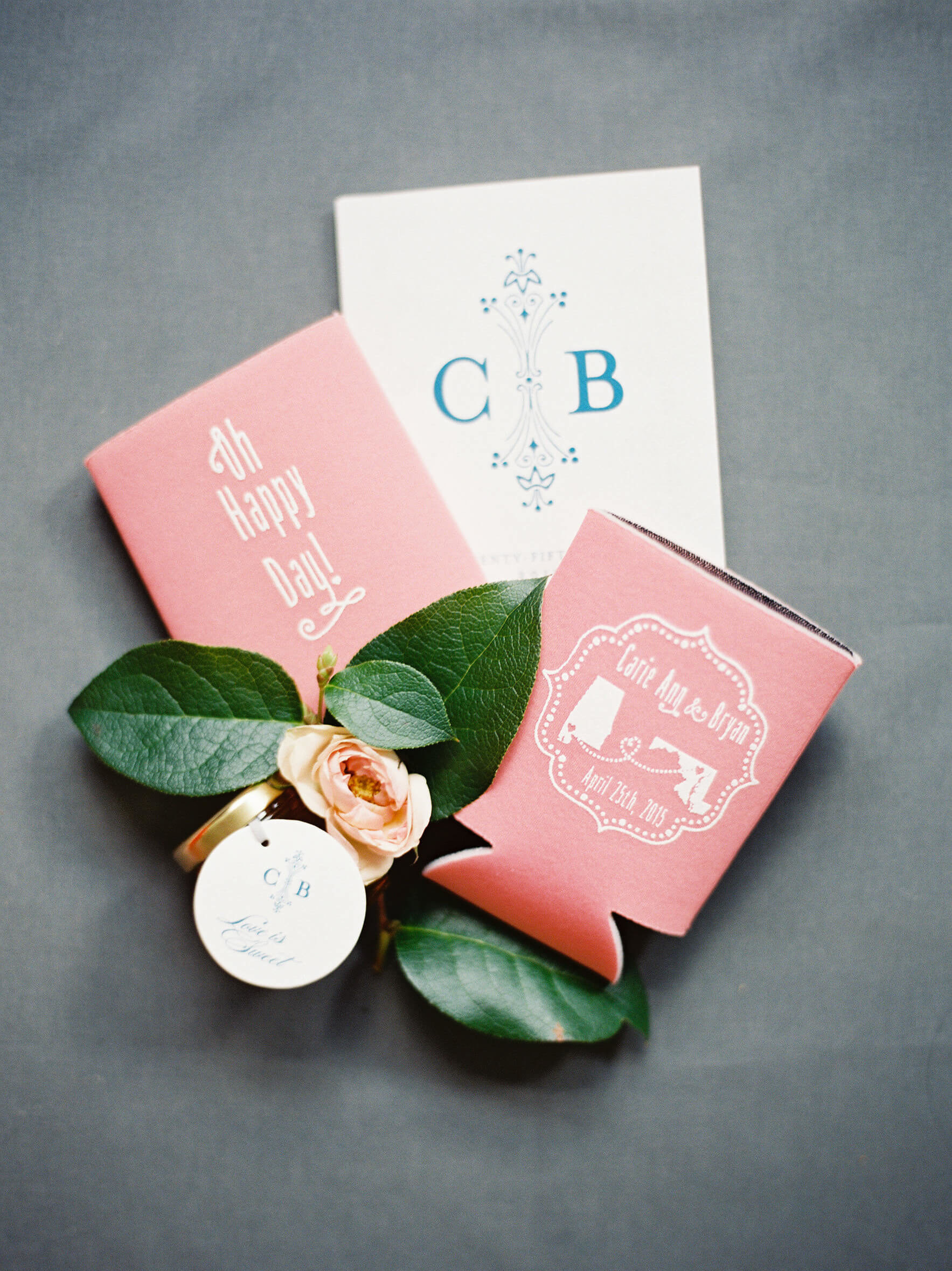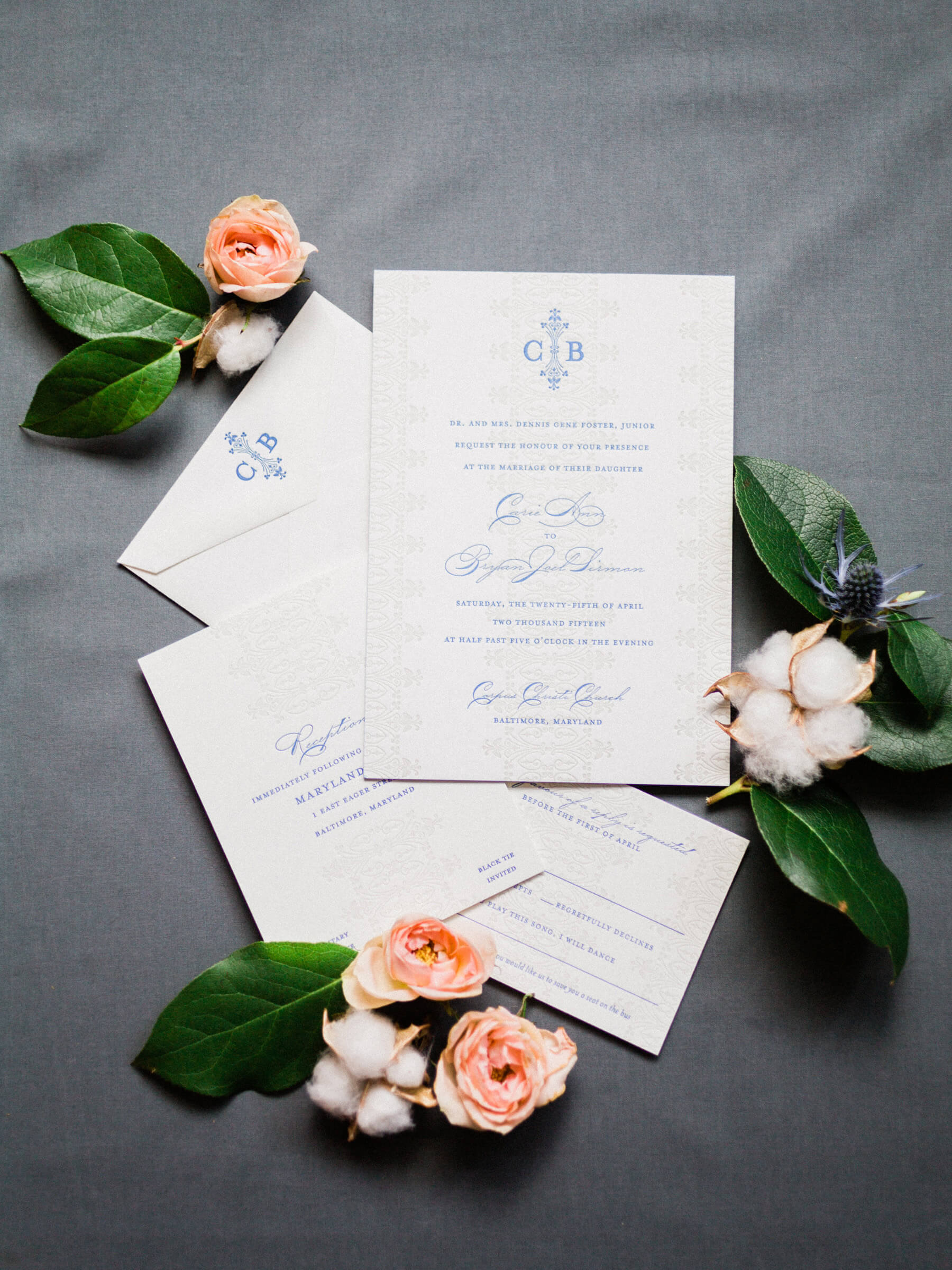 What was Unique and Special About Your Wedding The Family: Although so many people helped make the day unforgettable, Carie Ann says having her family throughout the planning process was what made everything so incredibly special, "I couldn't have imagined a more perfect wedding. It was everything I dreamed about as a little girl. I couldn't and wouldn't have been able to make the dream a reality without countless people, especially my mother and father. While I was busy with school, my mother took on the majority of the legwork in Baltimore and I'm so grateful to her."
The Travel: Carie Ann is from Baltimore and Bryan is from Fairhope, Alabama and since all of their friends are spread all over the country, coming to Maryland became a destination wedding for almost everyone except Carie Ann's family. For the newlyweds, it was so special to have all of their family, friends, and loved ones under one roof, all together, helping Carie Ann and Bryan celebrate the start of their marriage. Carie Ann says, "I'm not sure this is unique to just our wedding, but it meant a lot to Bryan and me that everyone made the trip to help celebrate. We had guests from Hawaii and South Africa and everywhere in between who came to share our special day."
The Party: Carie Ann wanted the reception to be the most fun party she and her loved ones had ever been to and Elizabeth Bailey was "phenomenal" in making that happen. The couple opted for stations with no assigned seating (Carie Ann said she had no interest in making a seating chart), and Nightsong of Entertainment Exchange, the wedding band, had everyone on their feet all night long. Carie Ann and Bryan didn't want the night to end so they hosted had a pizza party at their hotel after the wedding. The couple stayed up well past midnight just enjoying being with all their friends and family.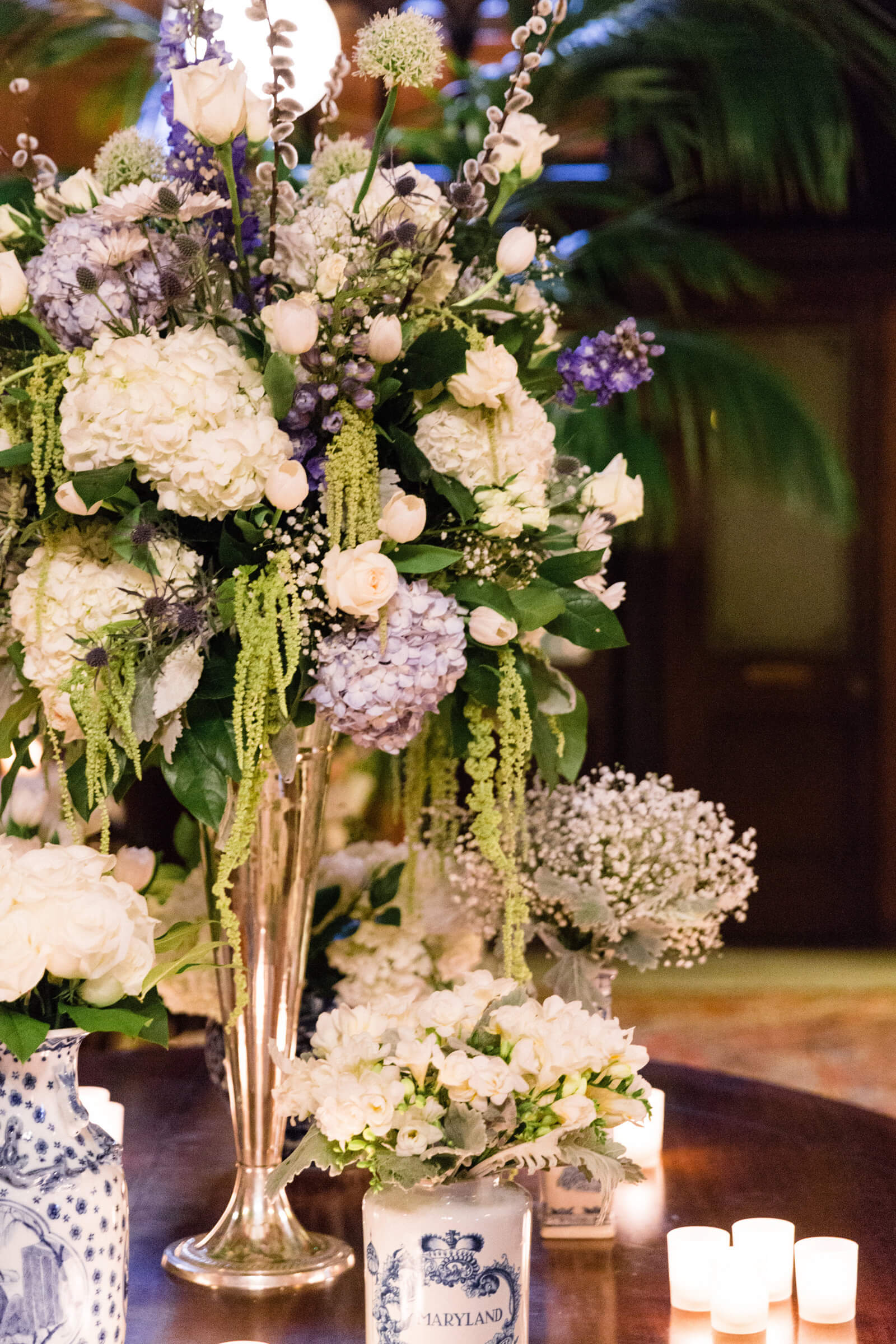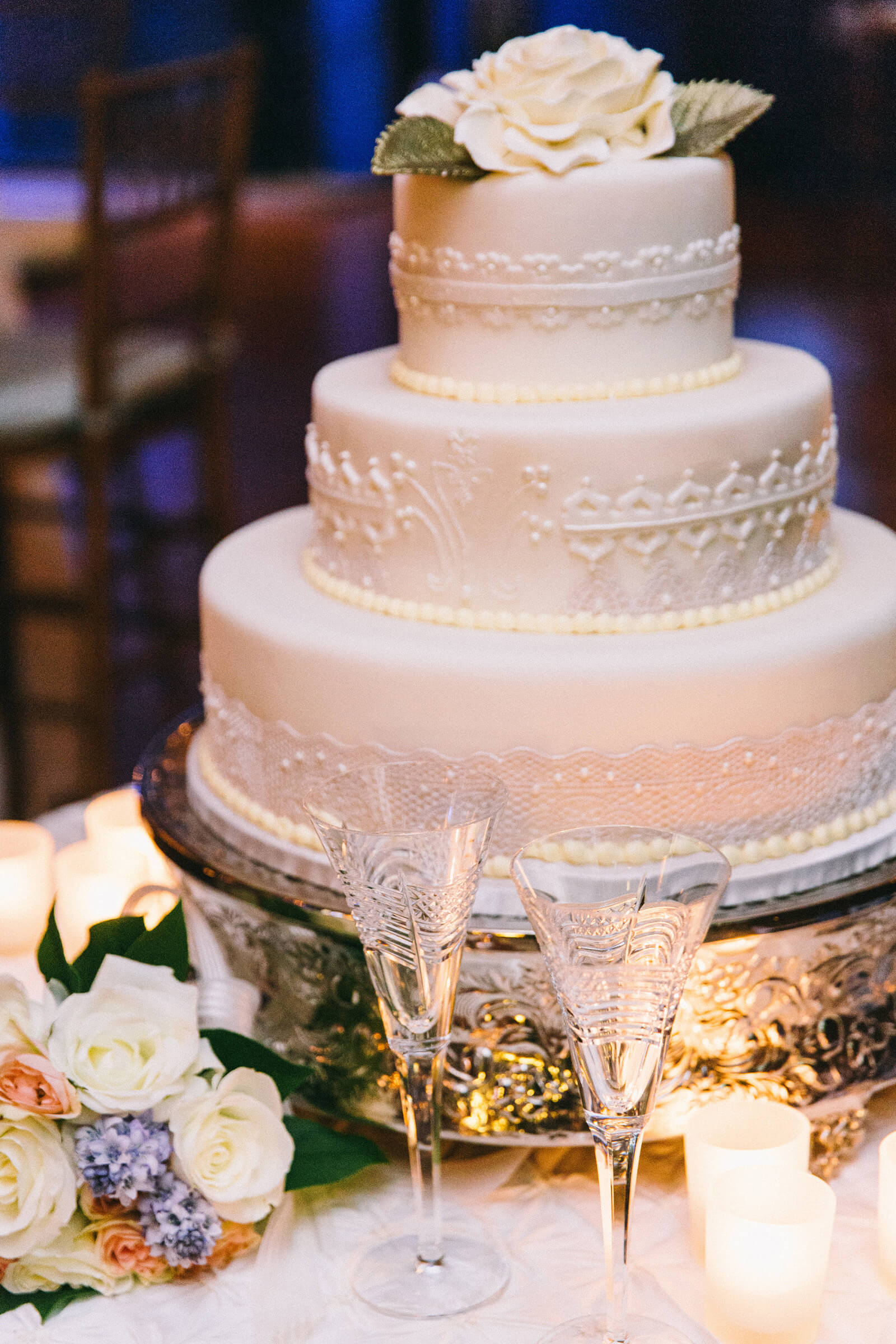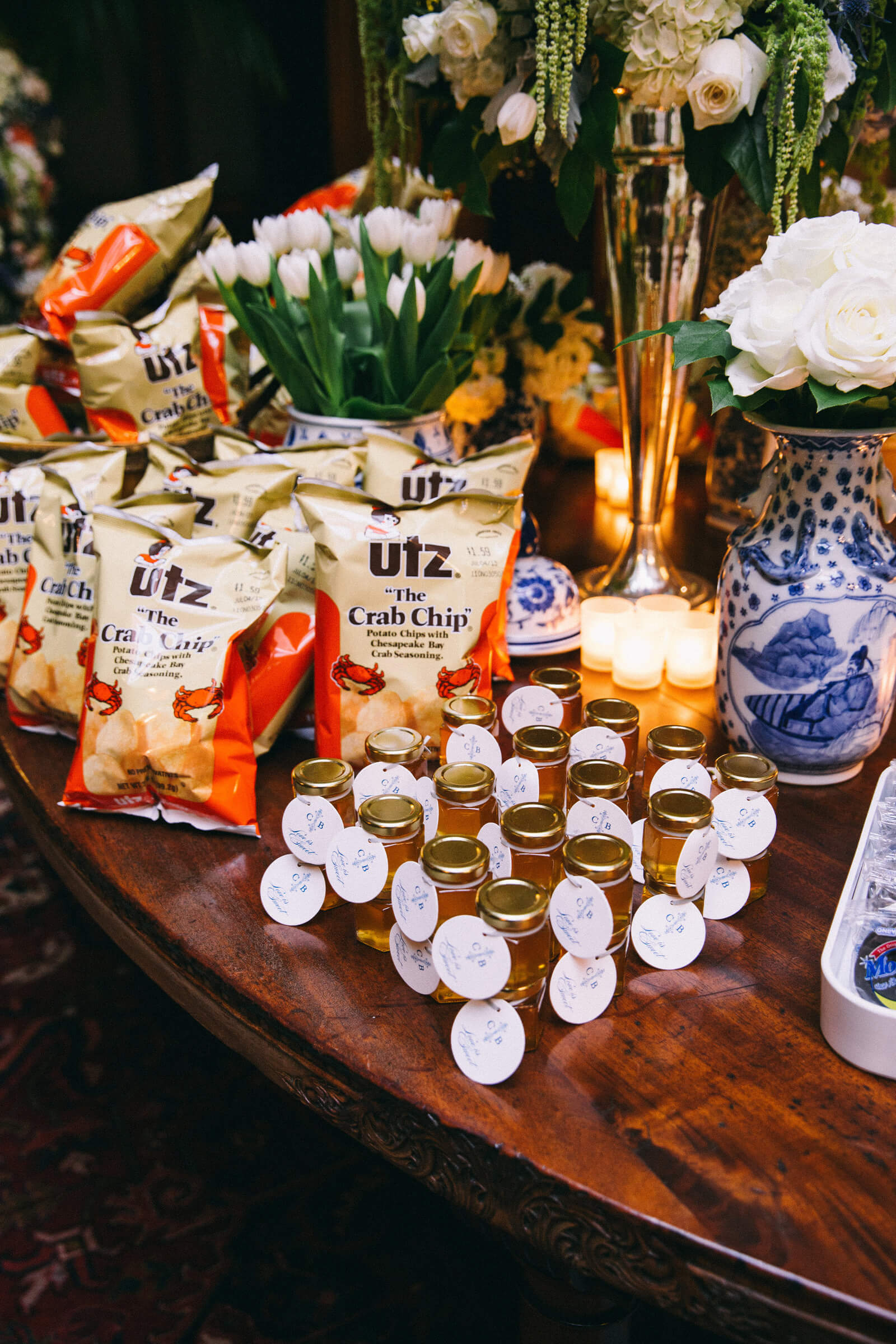 Favorite Details The family touches: Carie Ann's bouquet had cotton blossoms from Bryan's family farm and the groom and groomsmen all wore cotton boutonnieres with cotton from the farm. Carie Ann also needlepointed the ring bearer pillow with a magnolia, her favorite flower, and a symbol of love and strength. It took Carie Ann a couple of months and really tested her eyes, but so worth it in the end, as her sister used it in her wedding a few months after. Carie Ann and her sister will embroider their names and wedding dates on it and in hopes it becomes a family heirloom.
The wedding "something's": Carrie Anne's "something old" was a gold ring from her grandmother, Noni; her "something blue" was a handkerchief from her mother; her "something new" was a beautiful tennis bracelet from her father that he gave Carie Ann on her wedding day; and her "something borrowed" were earrings Carrie Ann borrowed from Radcliffe's Jewelers.
The new name: "Mrs. Bryan Sirmon" with a kiss marks on the bathroom mirror that looked like it had been written in lipstick, but was really vinyl decals; and Carie Ann's custom Jack Rogers shoes with her new initials that the bride changed into for the after party and took on her honeymoon.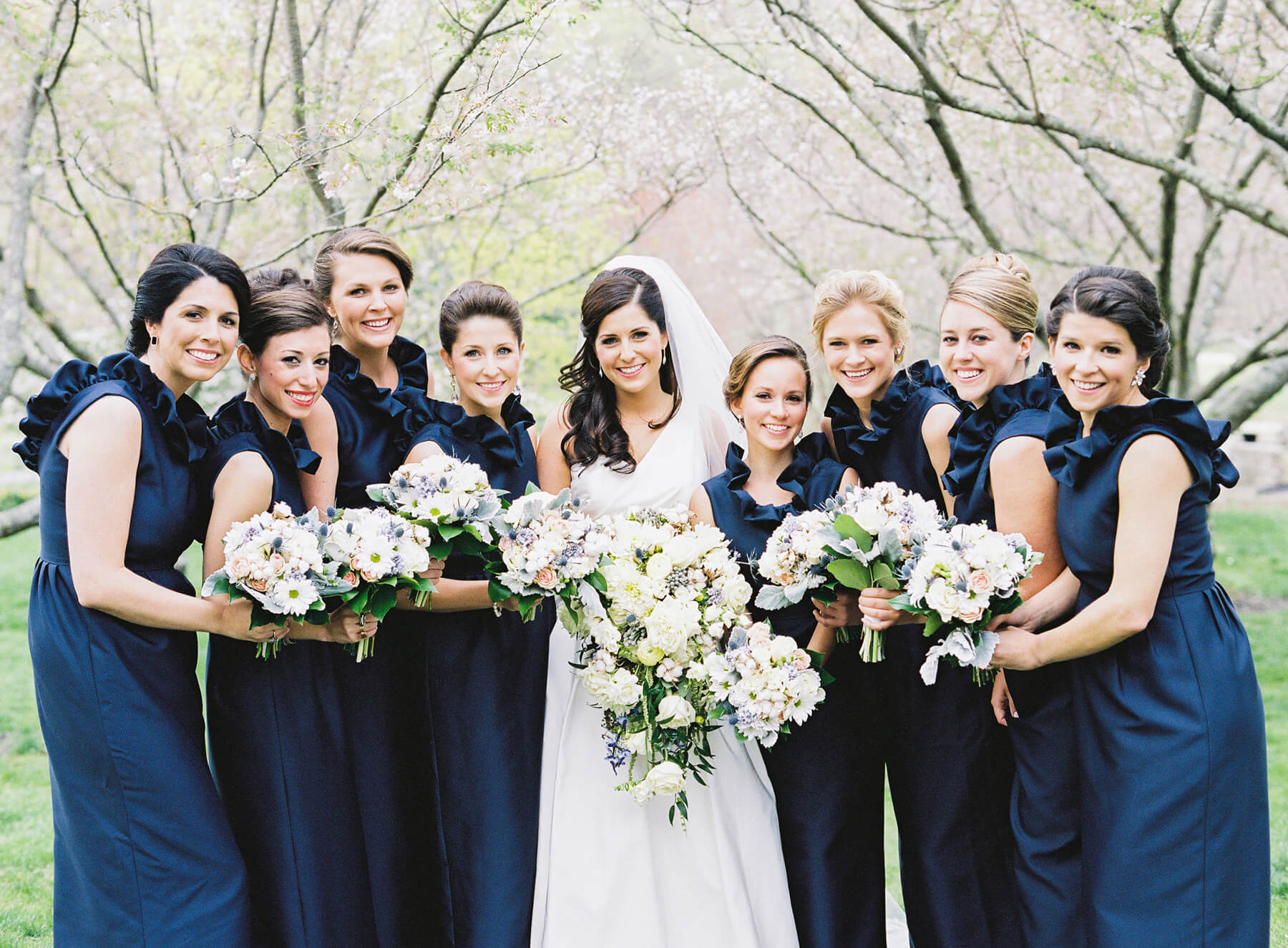 Most unexpected event on the day of the wedding Carie Ann was late for her own wedding. Technically, Carie Ann says, she wasn't late, but the wedding was delayed 20 minutes because she and her father were halfway to the church when they realized he had forgotten his speech. The two had to turn around a 30-person bus full of bridesmaids and send it home to get the speech.
Piece of Advice Stick together during the reception! Our wedding planner emphasized this before the big day and I'm glad we did. We were able to see all our guests together and we now share so many of the same memories from our special day.