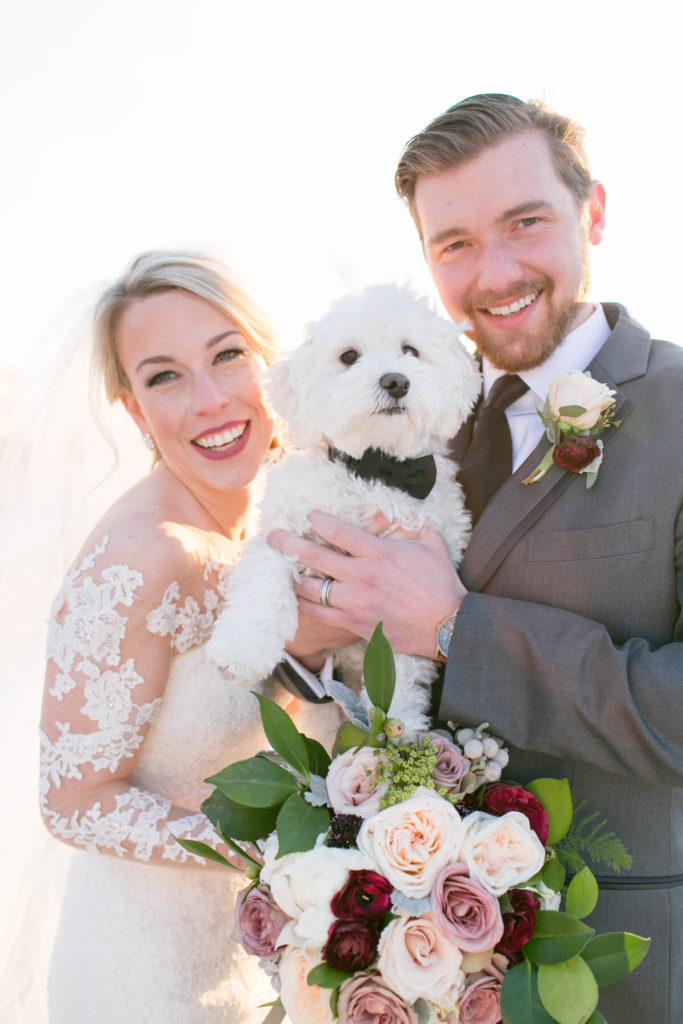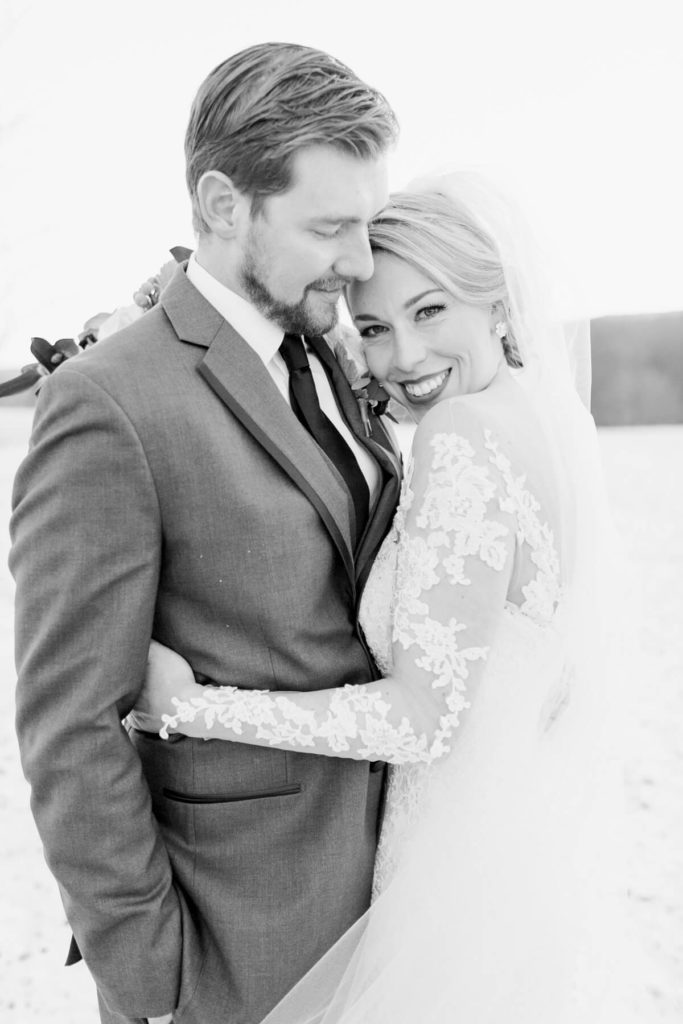 Occupations: Brett is a US State's Attorney in Frederick; Matt is an attorney for a worker's compensation office.
Wedding date: January 7, 2017
Number of Attendees: 150
Number of Attendants: 5 each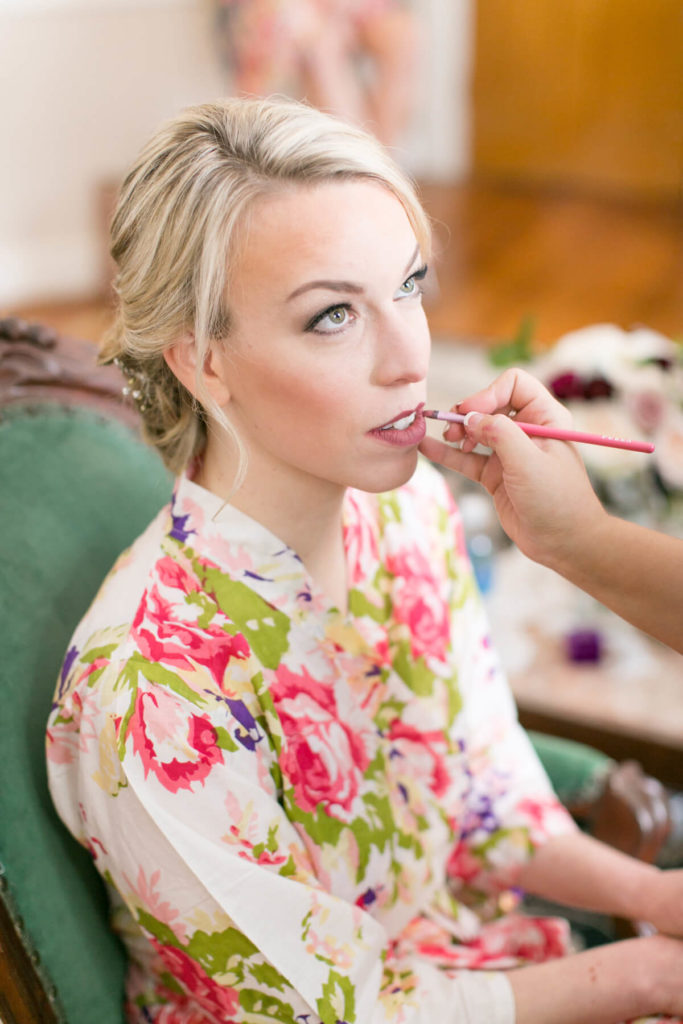 How You Met: Matt and Brett met as prosecutors as the Frederick County State's Attorney's Office. They dated under the radar while they worked together. Once Matt left to pursue worker's comp cases they were able to "go public" with their relationship.
The Engagement: Matt enlisted the help of his former co-workers for the proposal. Brett's boss called a "get to know you meeting." Pretty much everyone was in on what was about to happen except Brett. Her boss asked her to stand up first to give her speech and Matt walked out of the back of the courtroom and got down on one knee. Brett was in total shock.
Wedding Design Inspiration: Vintage/Rustic/Romantic
Favorite Details: Unexpected snowfall, farm tables, vintage chairs, vintage china, memory table with our loved ones who had passed away, handpainted signage, and an appearance by our dog, Chip.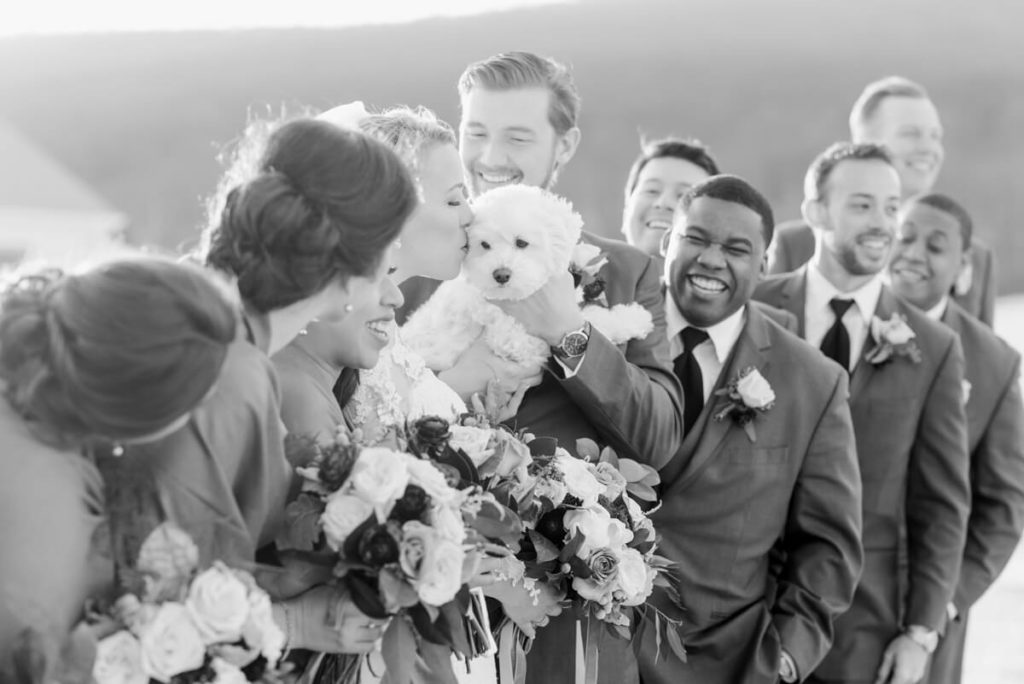 Most Unexpected Event On Your Wedding Day: Below-freezing temperatures.
Piece of Advice: Hire a wedding planner, just do it.