This originally ran in the 2019 Local Love supplement in the June issue of Baltimore magazine.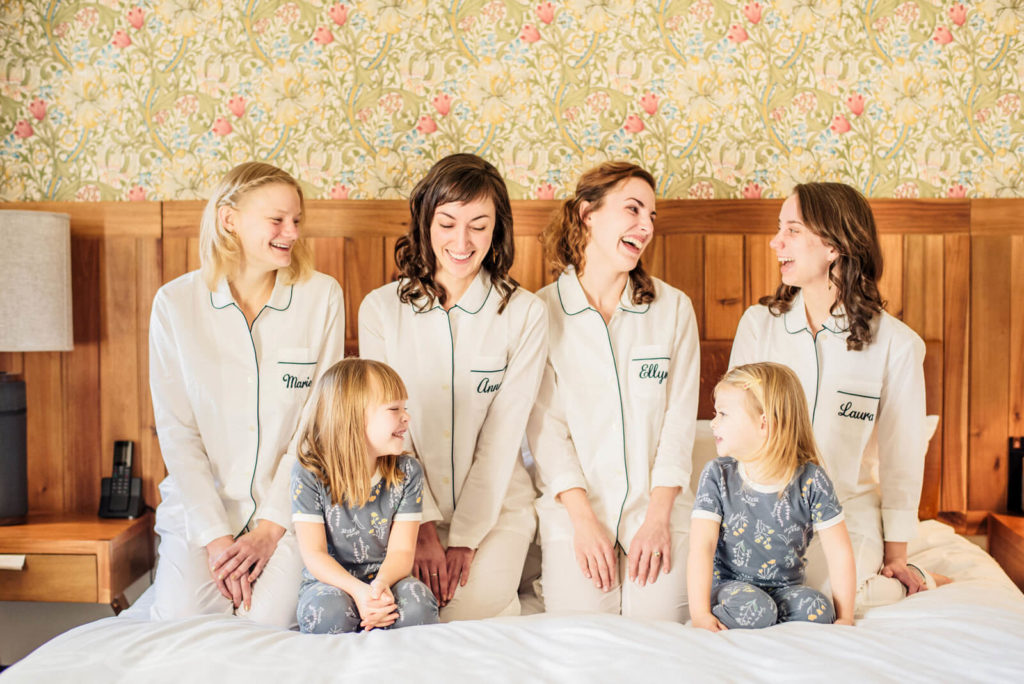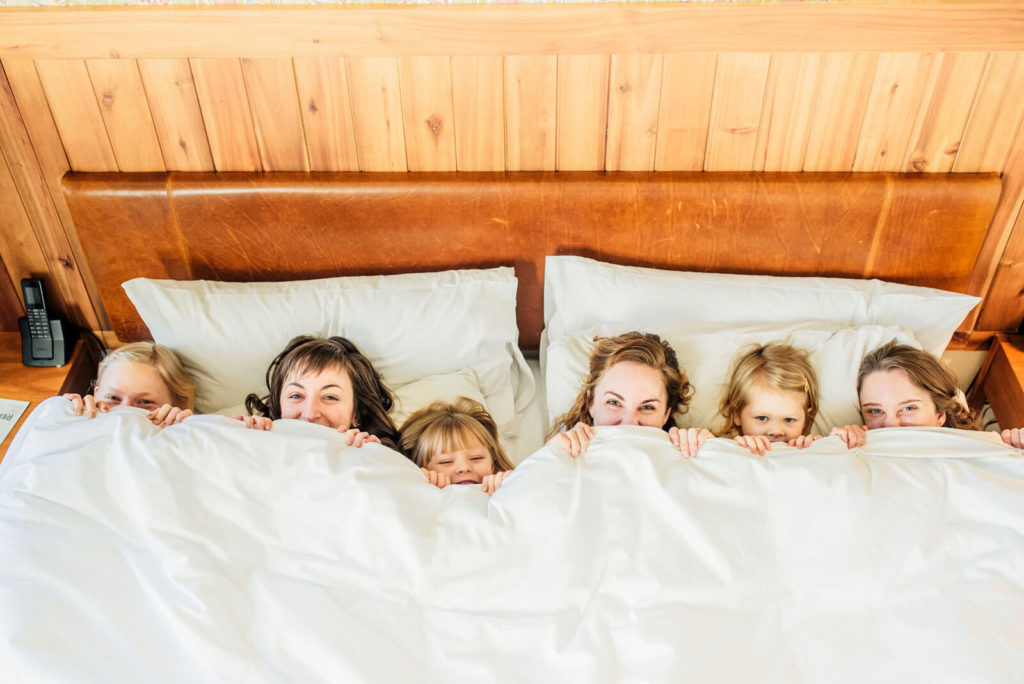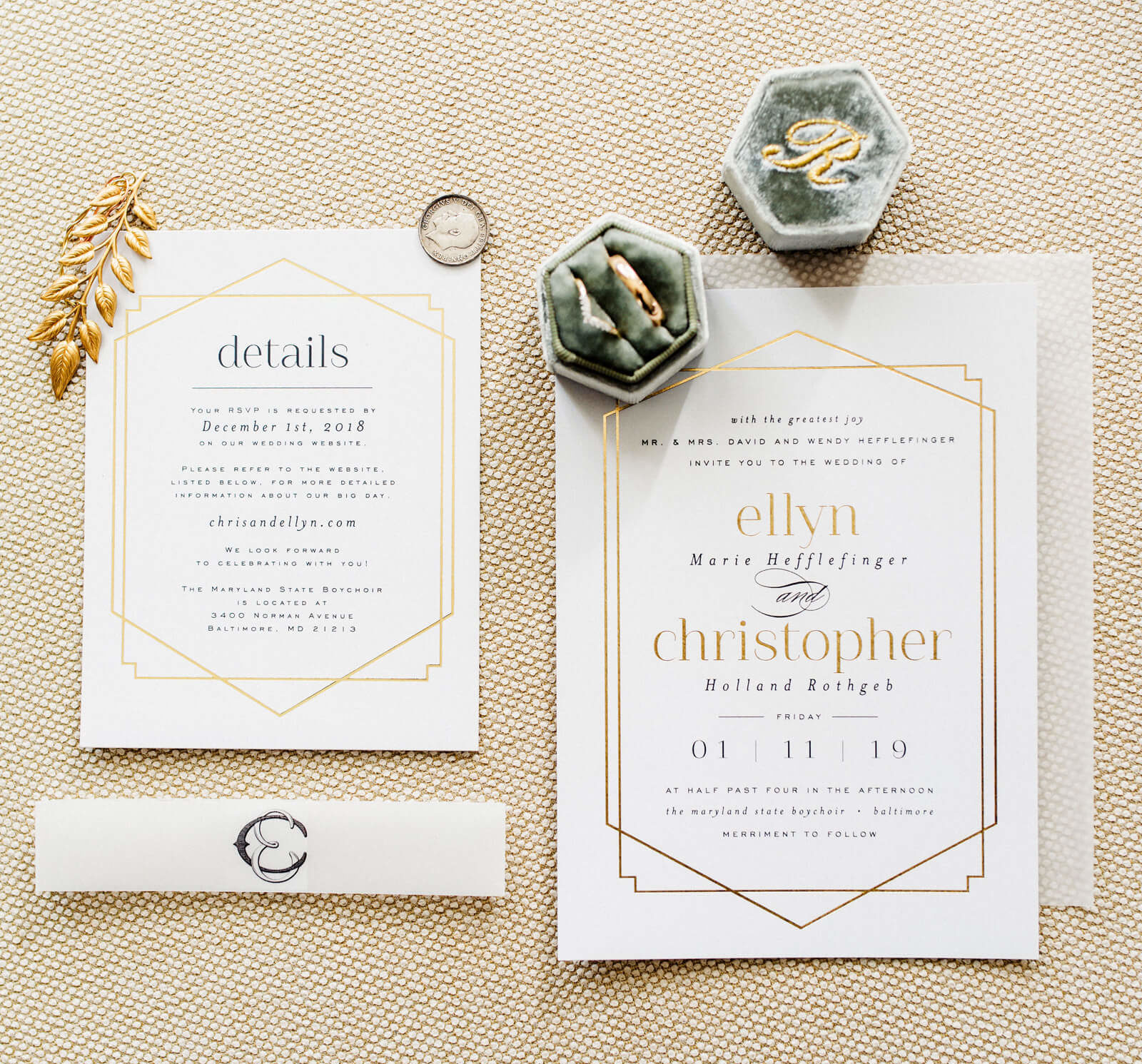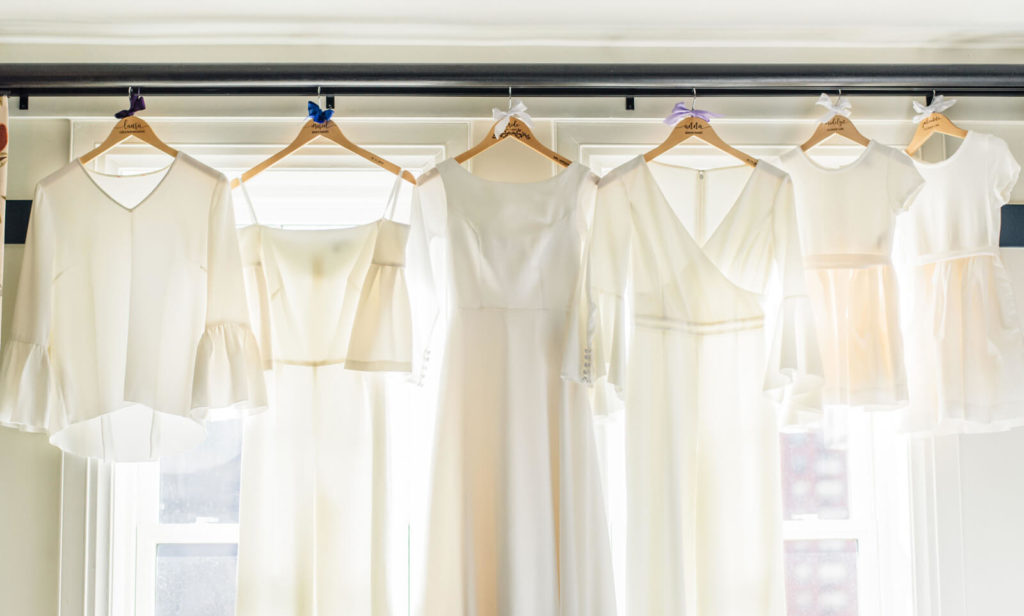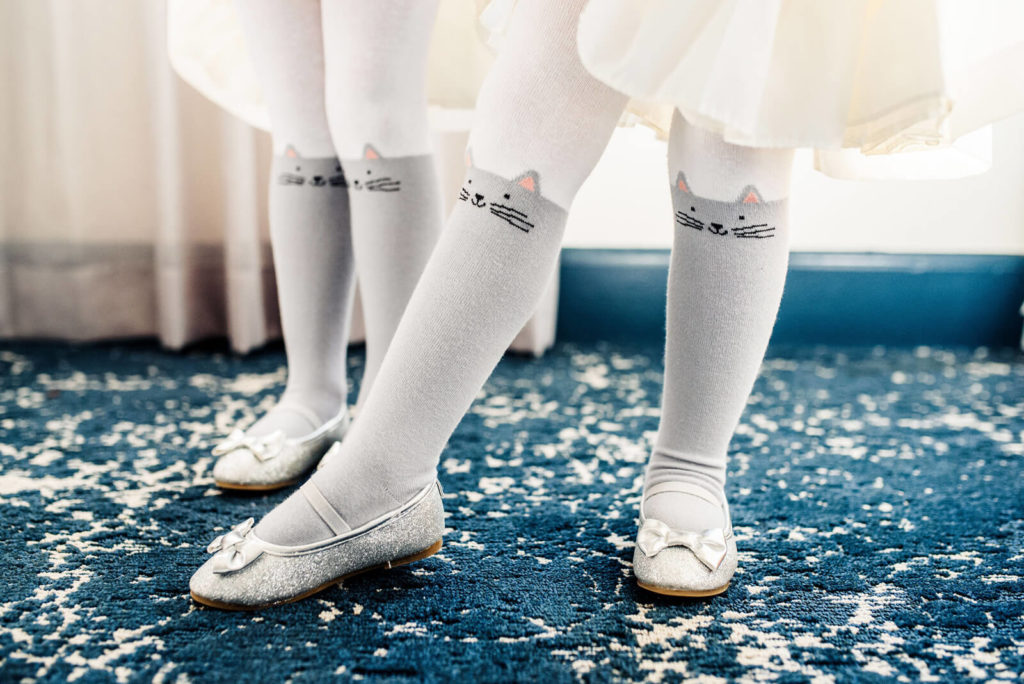 WEDDING DATE January 11, 2019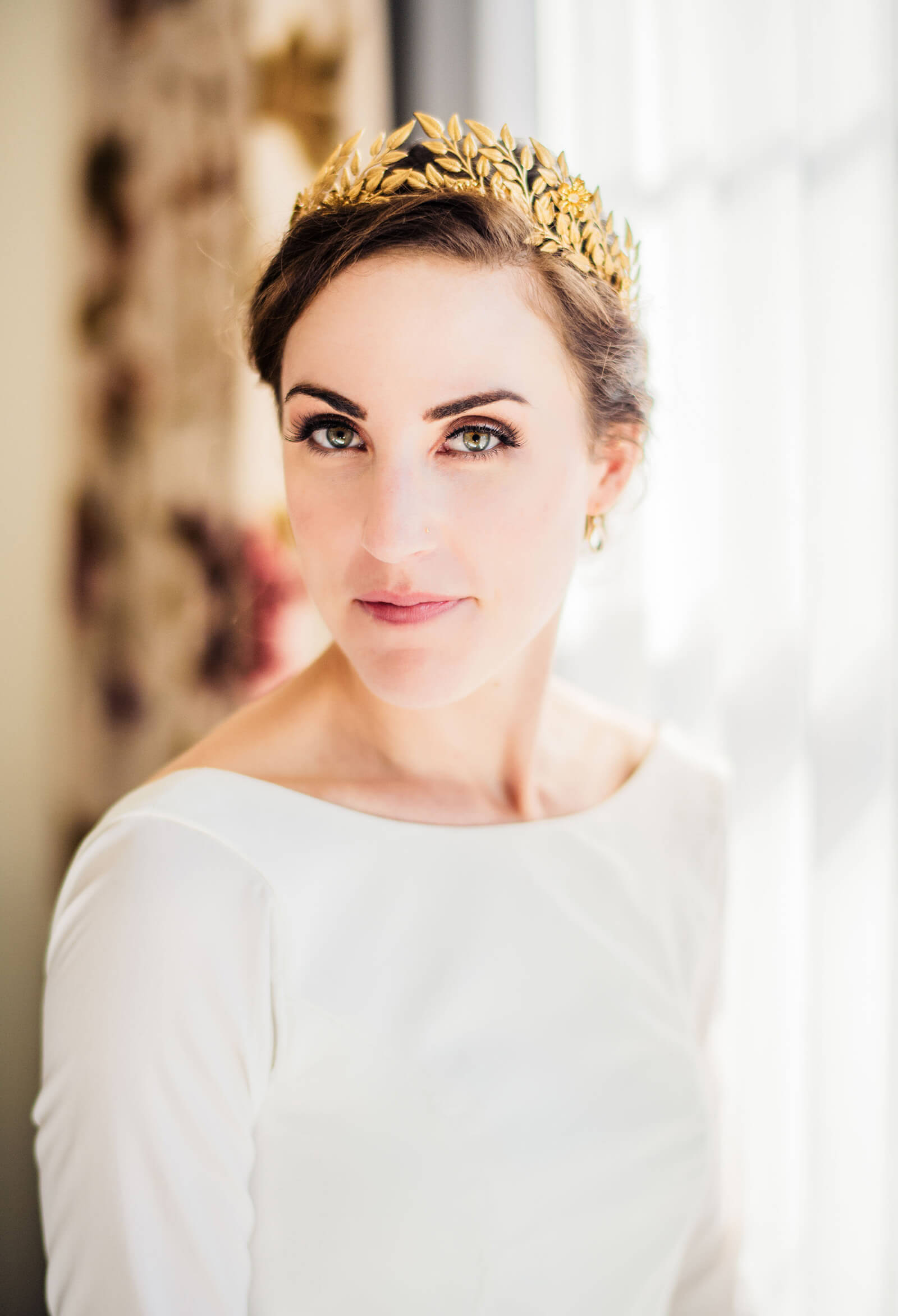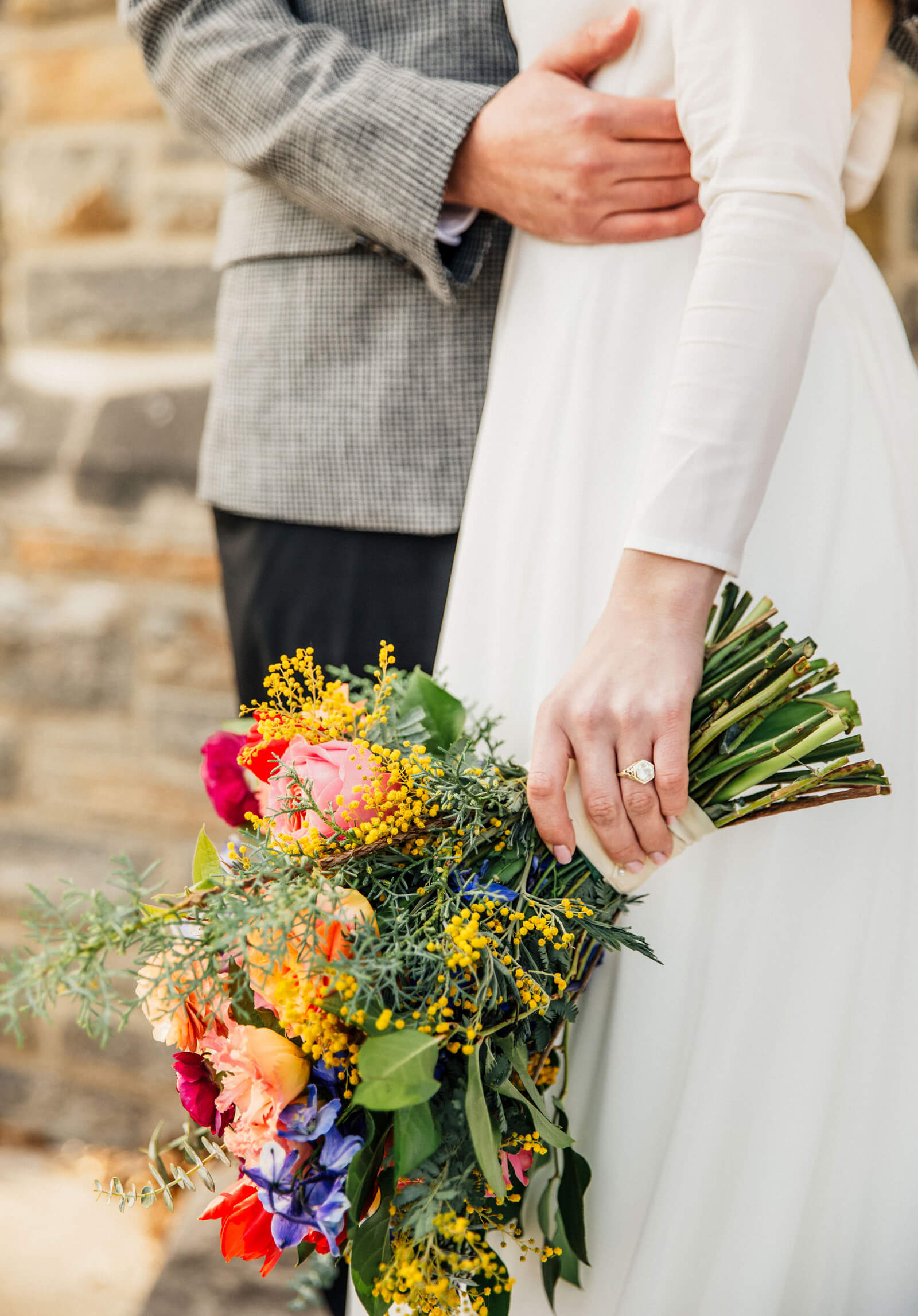 As they began to plan their January wedding, Ellyn Hefflefinger and Christopher Rothgeb both knew they didn't want a traditional winter reception filled with velvet, berries, and holiday colors. Instead, it was an "elevated backyard barbecue" vibe they were after, which translated to buffalo-check linens, lush greenery, fairy lights, and messy barbecue eaten off gold-rimmed china. The cold but sunny Friday evening wedding felt exactly like them: fun, whole-hearted, and a little quirky. Ellyn and Chris met on the dating app Coffee Meets Bagel, which led to a first date over coffee, of course. From there, love percolated, specifically after a date to the Museum of Natural History for the narwhal exhibit, which was when Chris told Ellyn he loved her for the first time. (You better believe narwhals served as their cake topper.) The two live in Northern Virginia but picked Baltimore for its "grit and charm," specifically the Maryland State Boychoir Center for the Arts in Baltimore's historic Mayfield community, which hosted both their ceremony and reception.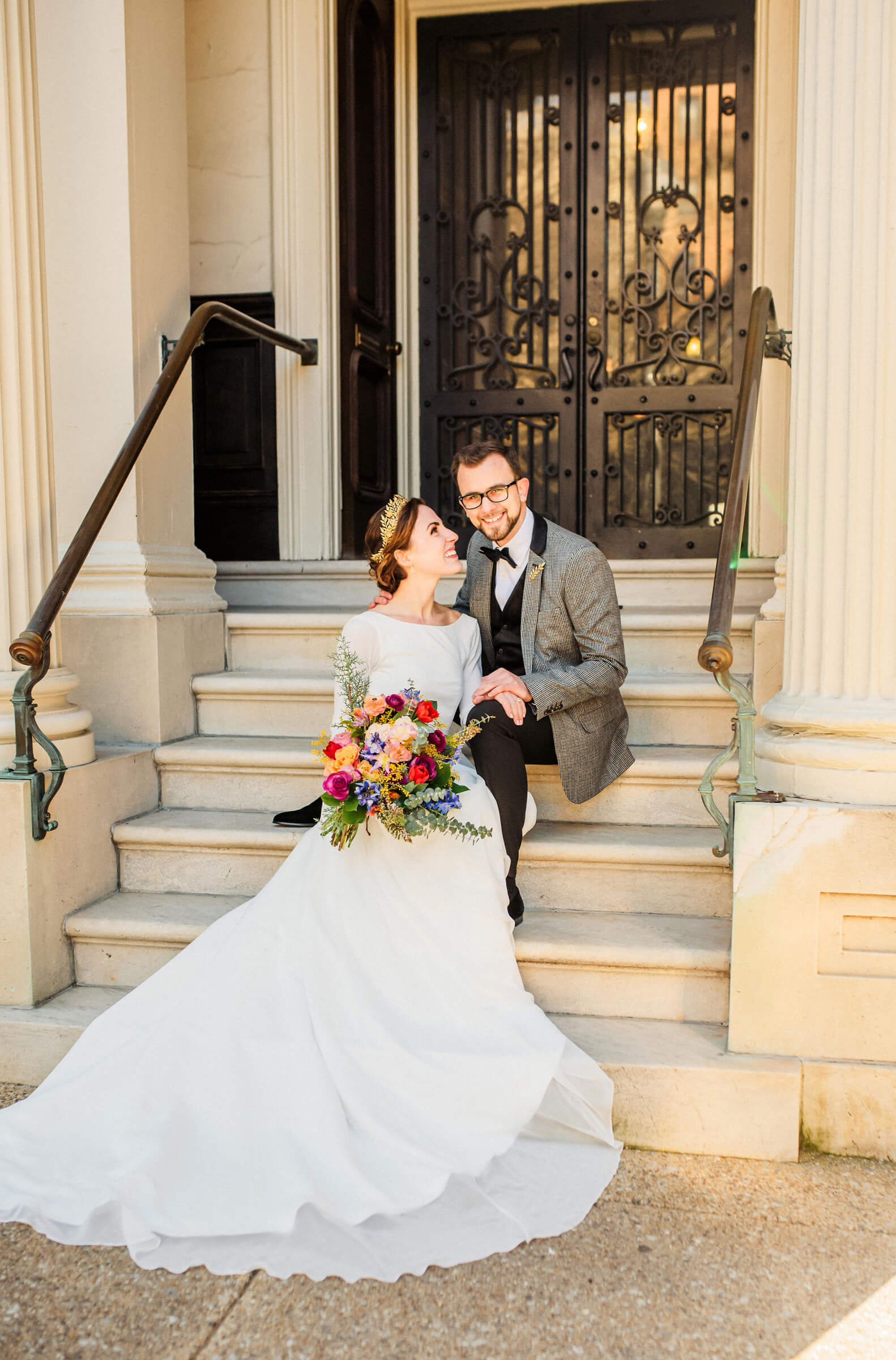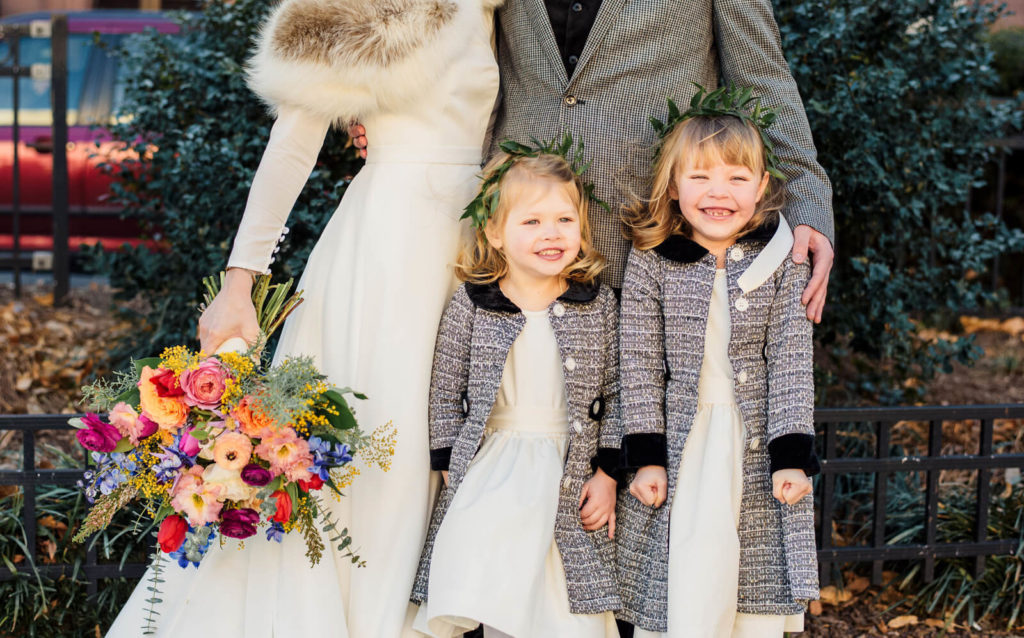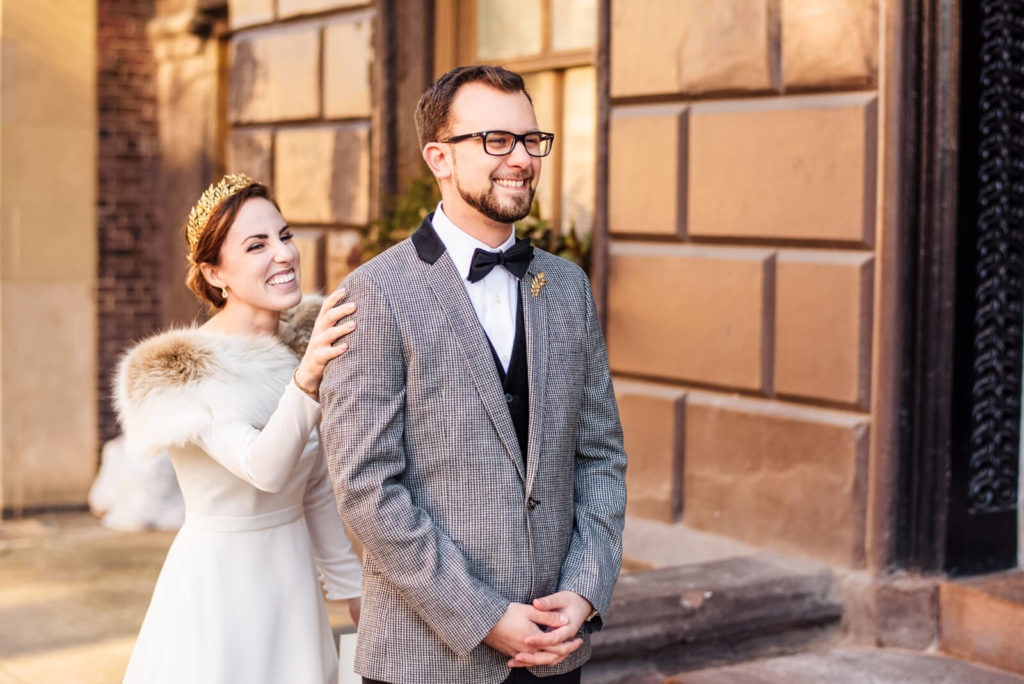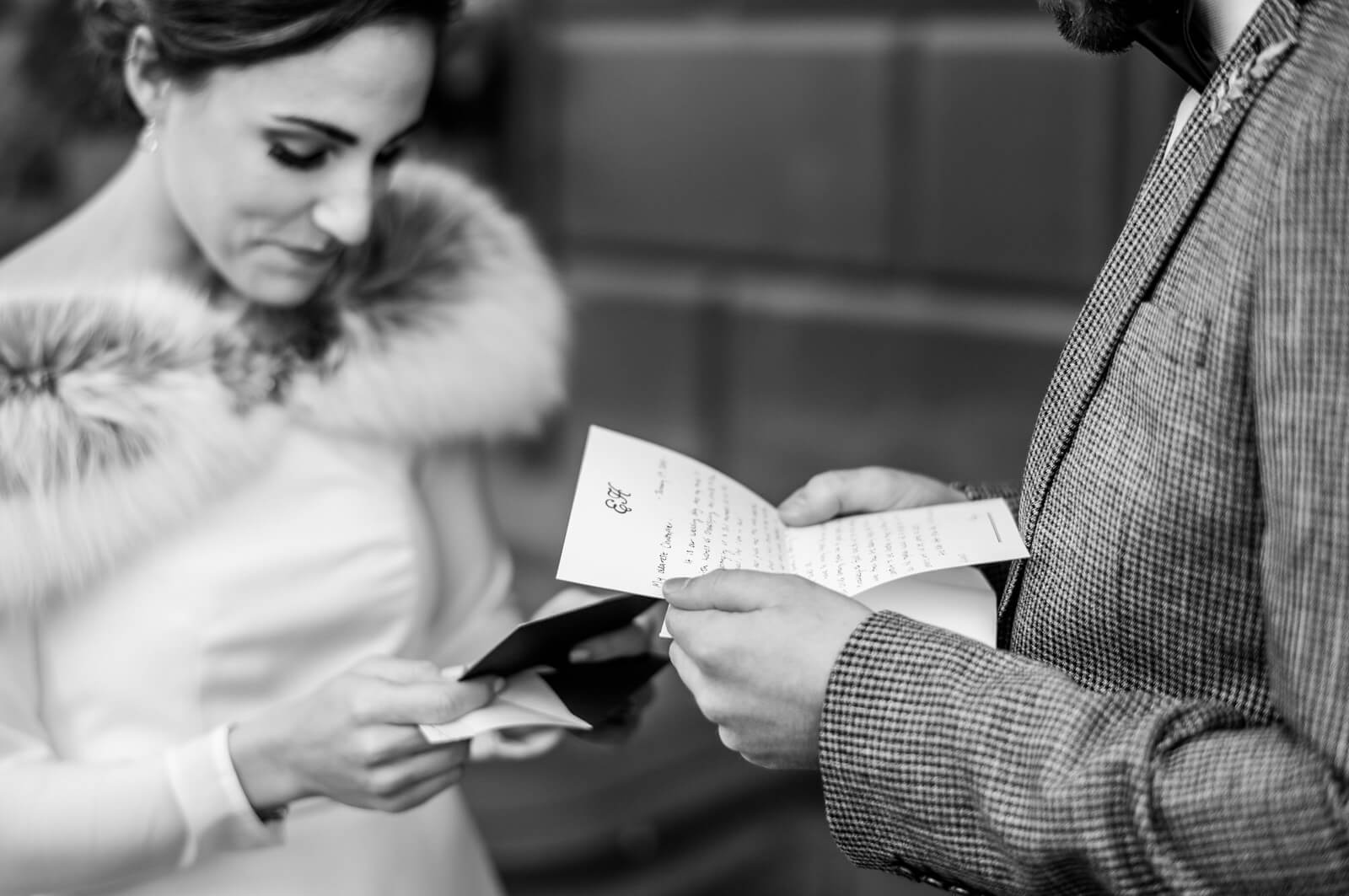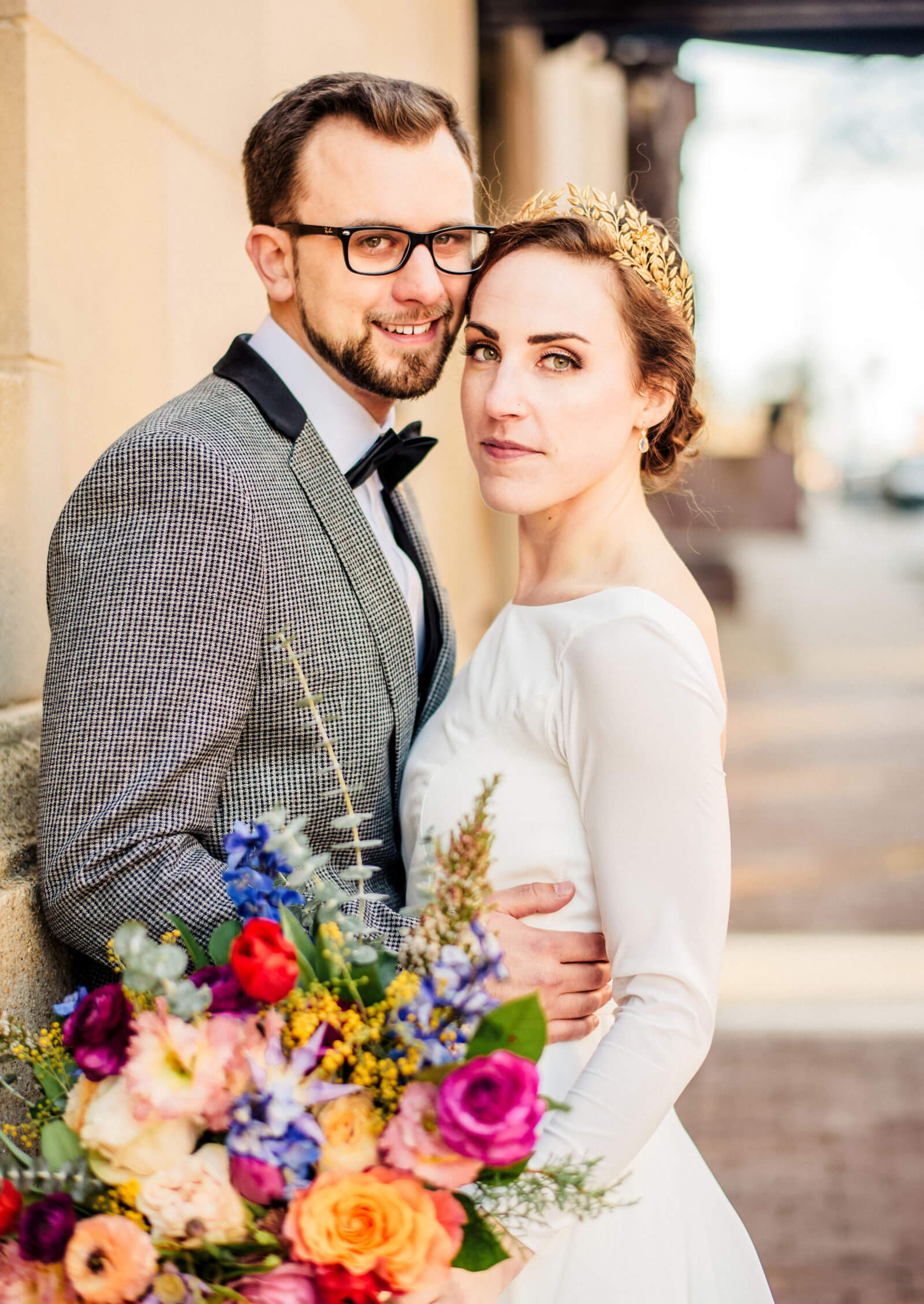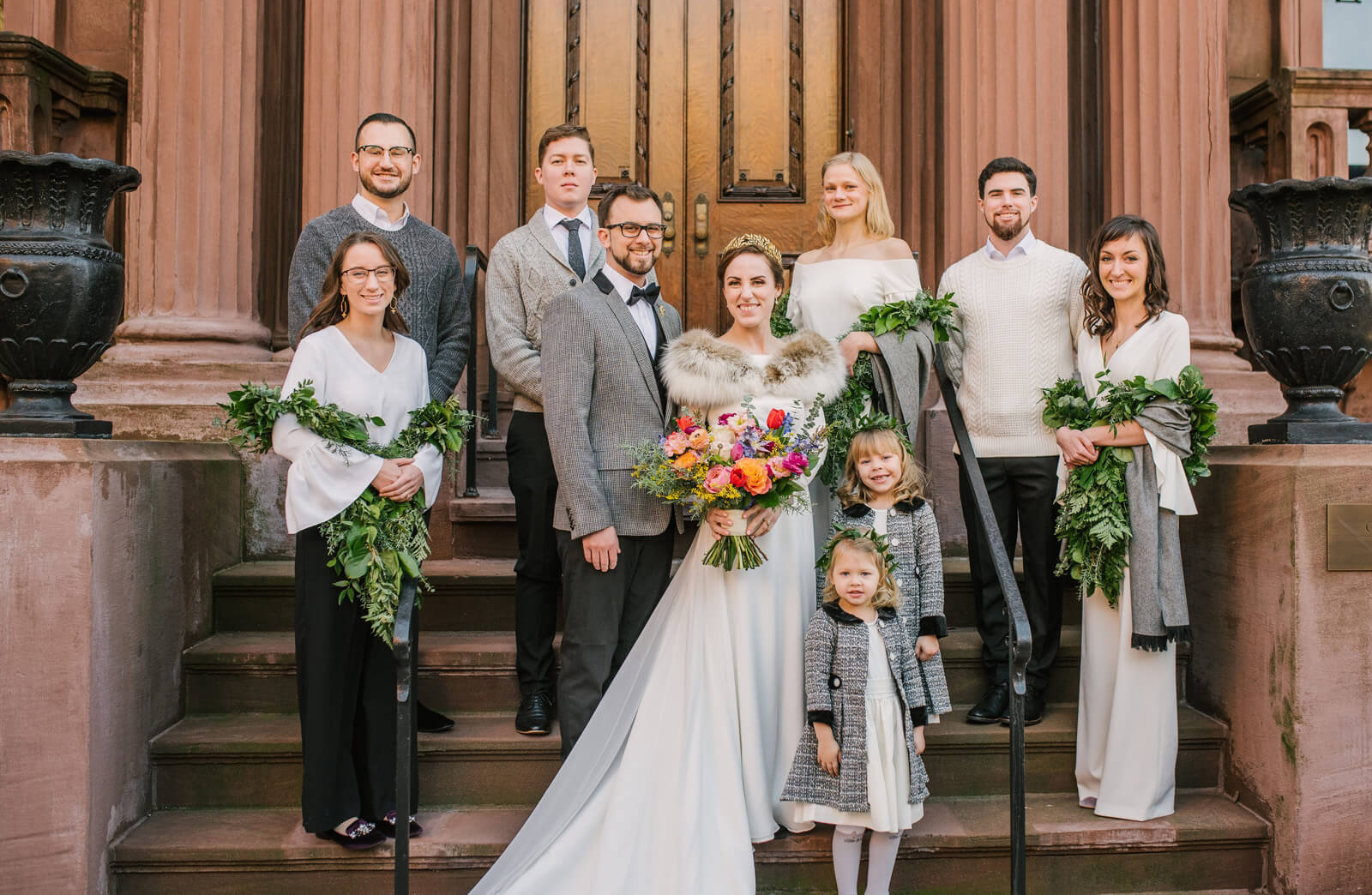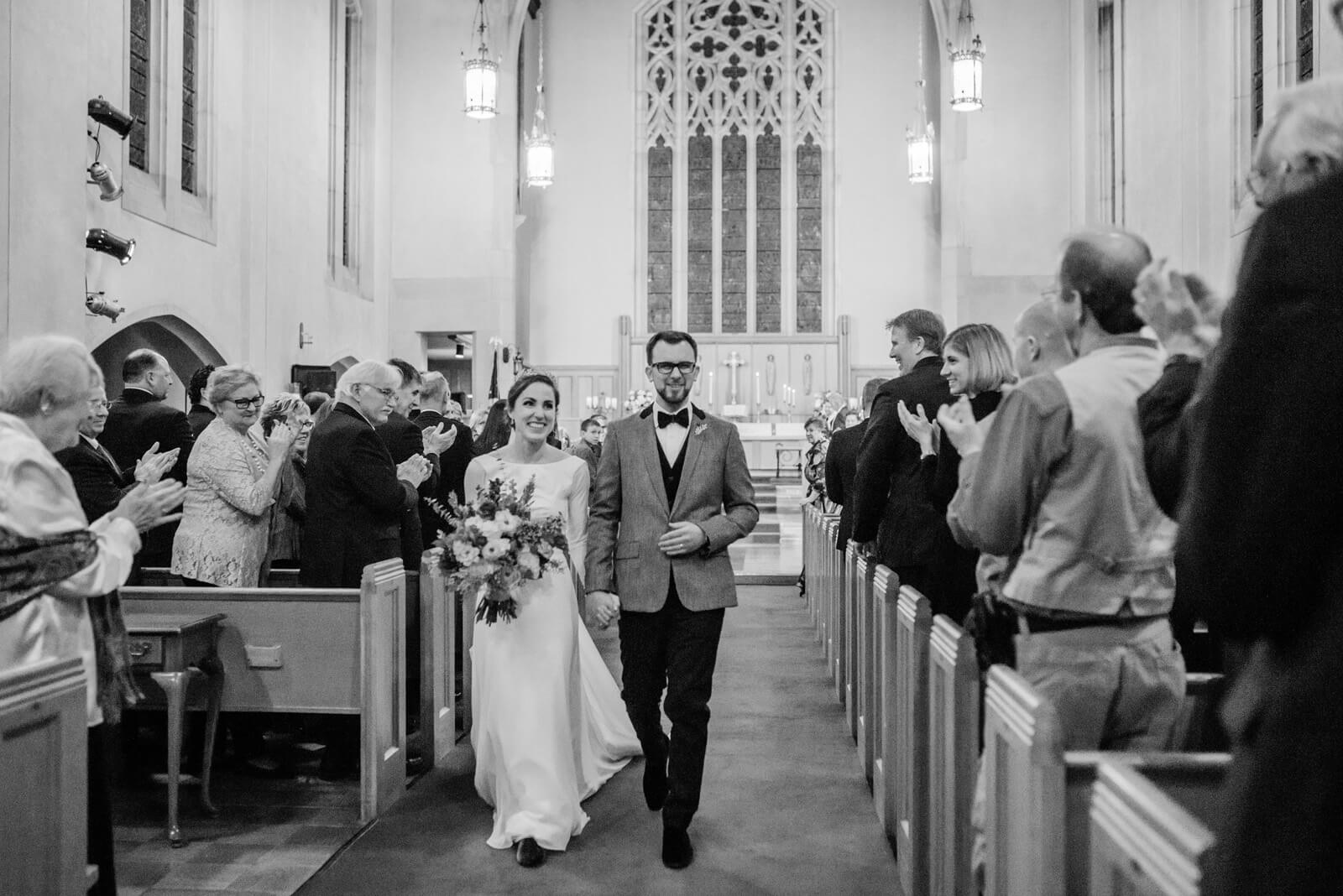 The whole day felt comfortable and familiar. "Chris and I both had our siblings stand by our side," says Ellyn. "My brother, Ian, was my Man of Honor, and Chris' sister, Laura, was a groomswoman. It was something different and really honored the relationships we have with each of them." Actually, the whole family got involved. Ellyn's dad made the ladders that were suspended from the ceiling and covered with lights, adding to that backyard party vibe. Her brother, Ian, created the monogram. Chris' mom, Annie, made Ellyn's bridal veil, and his Aunt Linda—a professional baker—made their cake. Ellyn's bridal bouquet and the greenery swags the bridesmaids wore were driven in from Pittsburgh the morning of. Trusting her instincts proved to be important for Ellyn. "It's great to take advice from different sources, but, as a bride, sometimes it can be overwhelming, and it's easy to lose sight of your original vision," she says. "Everyone winced when I told them my bridesmaids were wearing white jumpsuits. I thought about changing them more than once, but I'm so glad I didn't."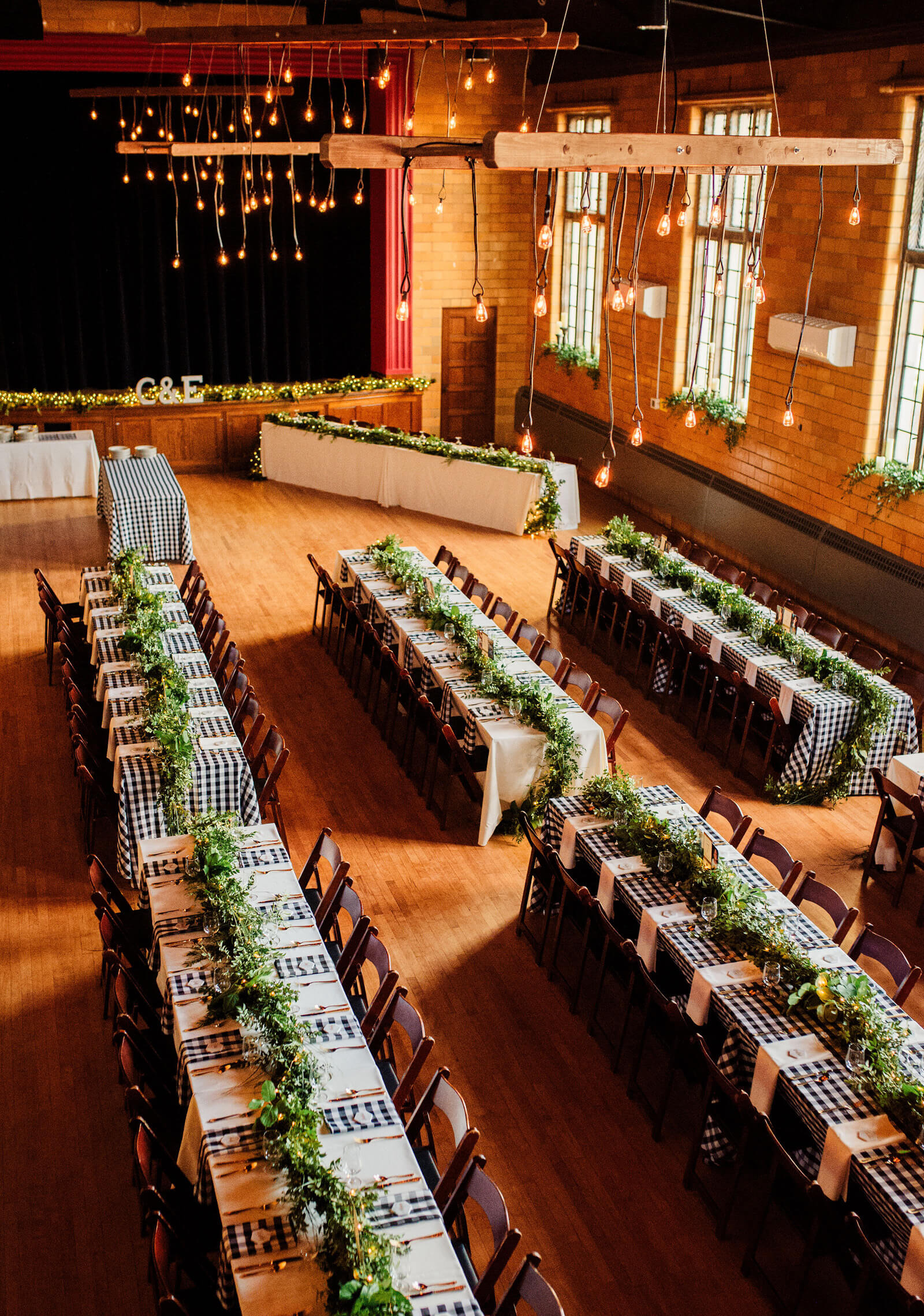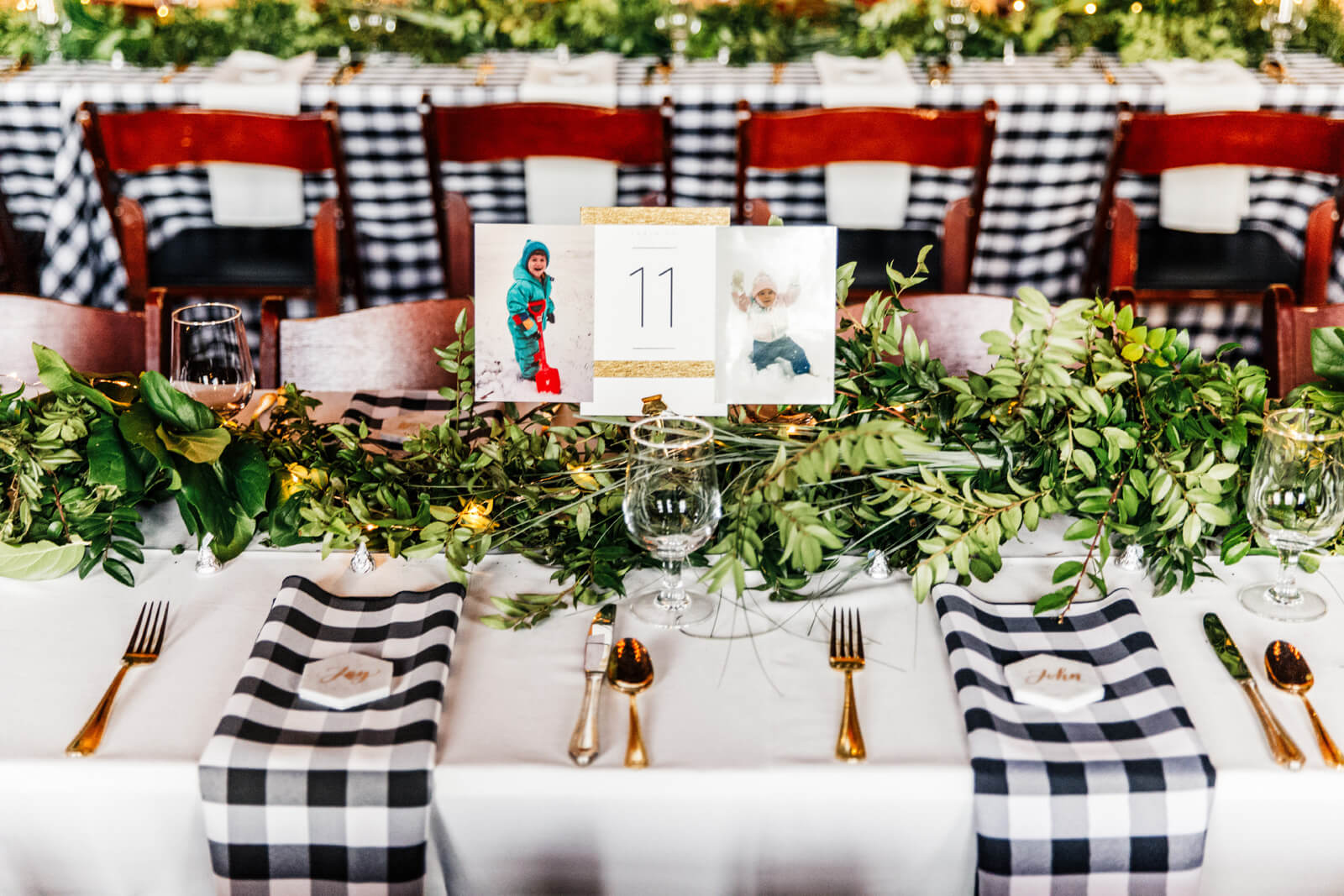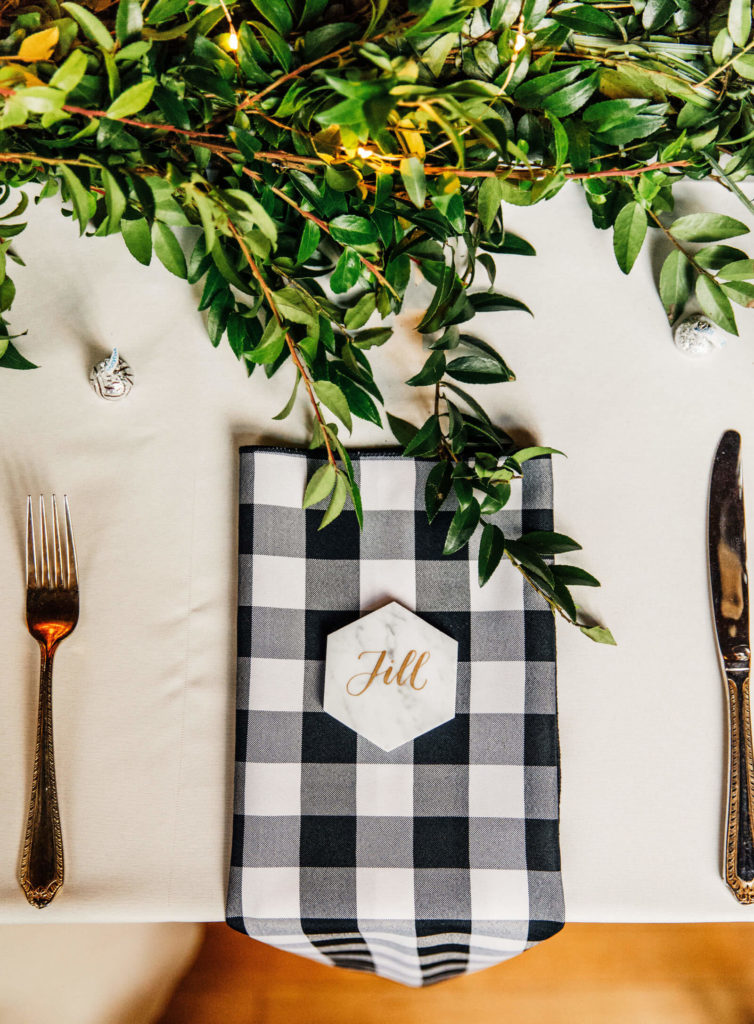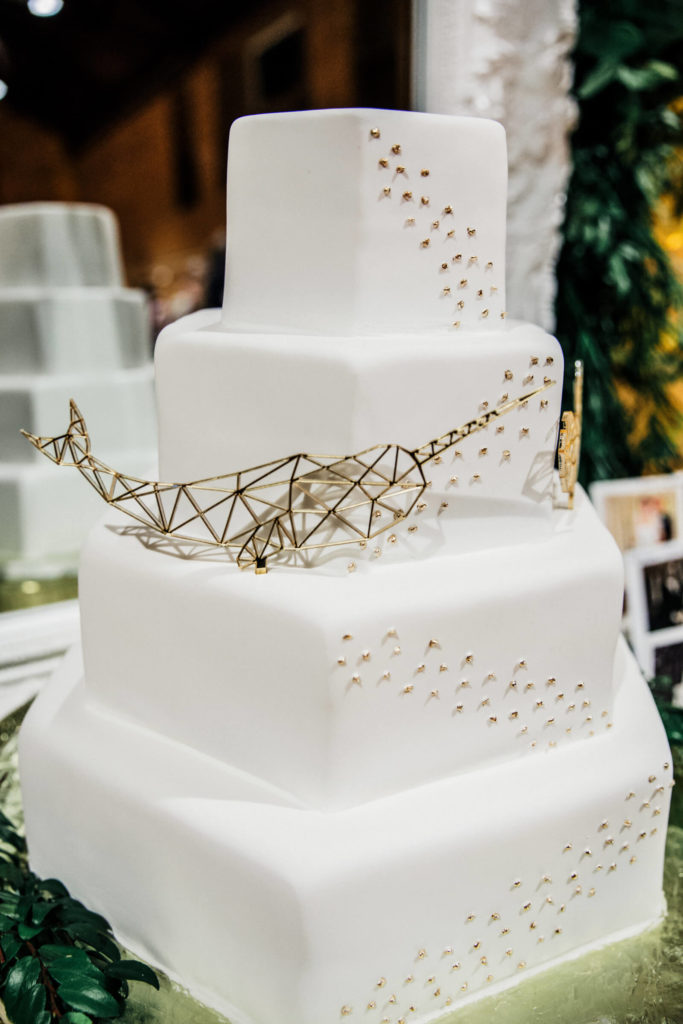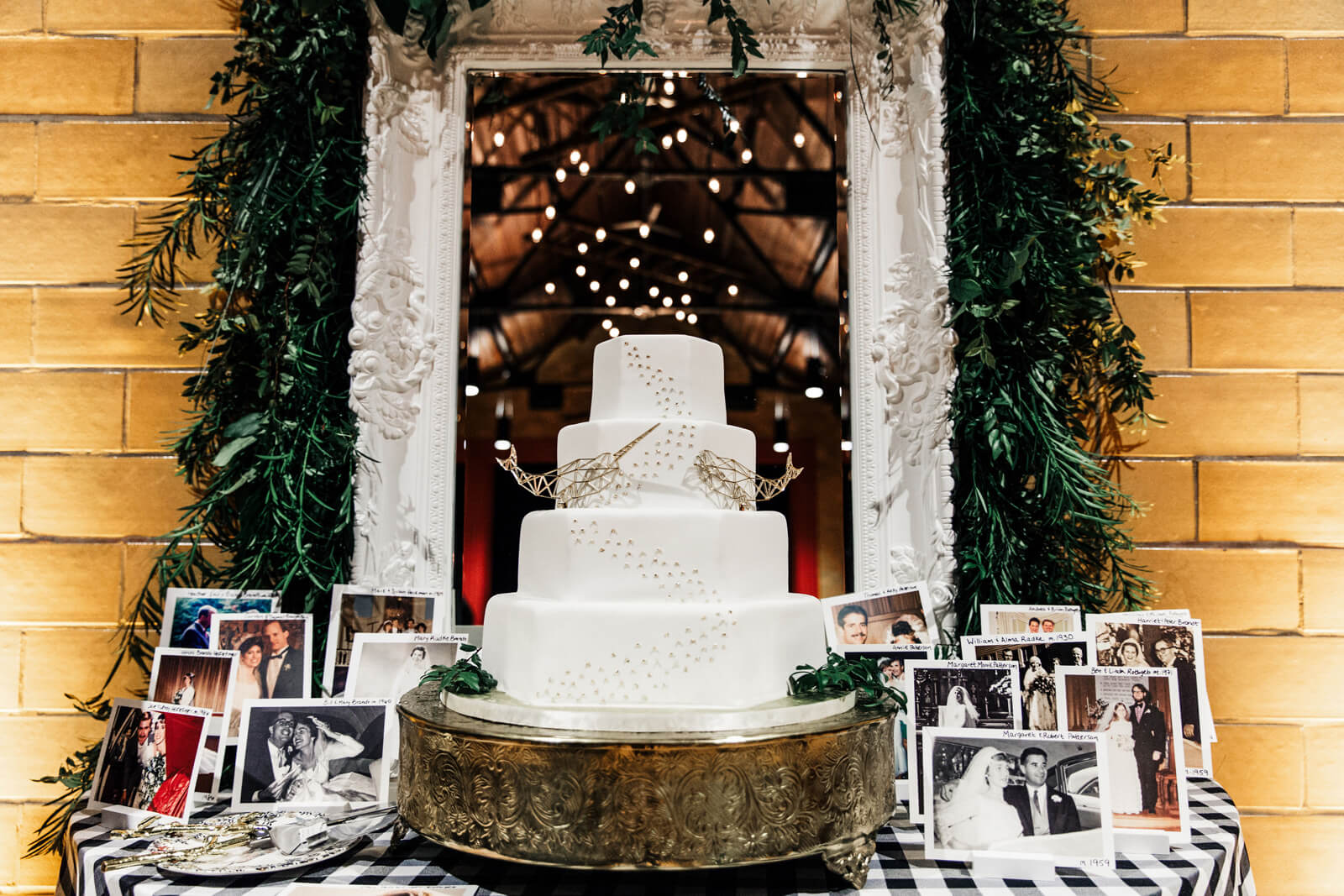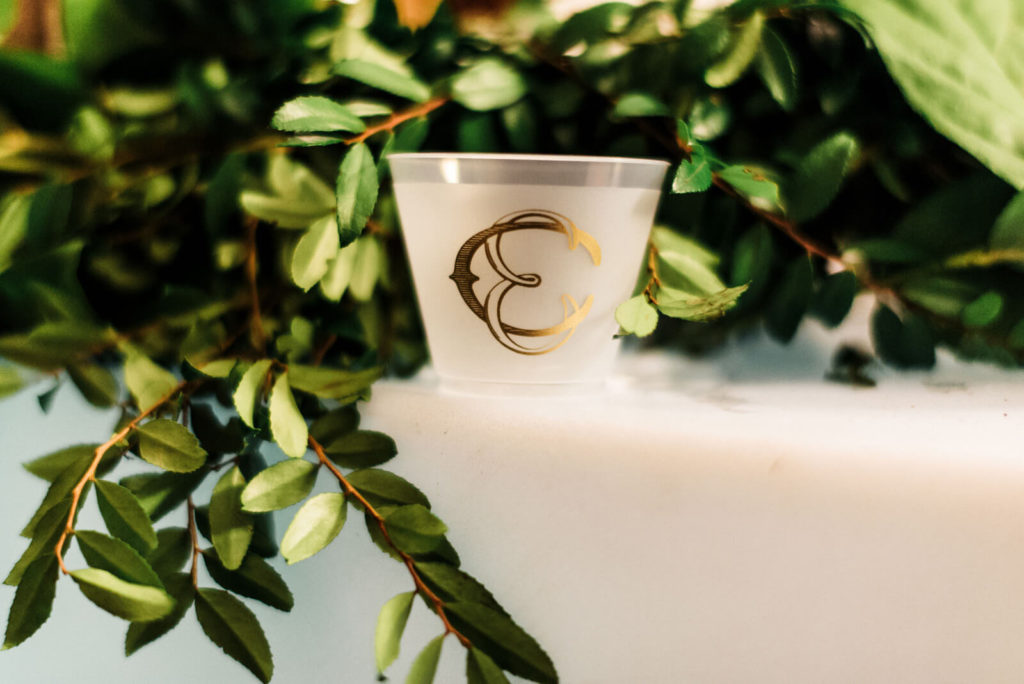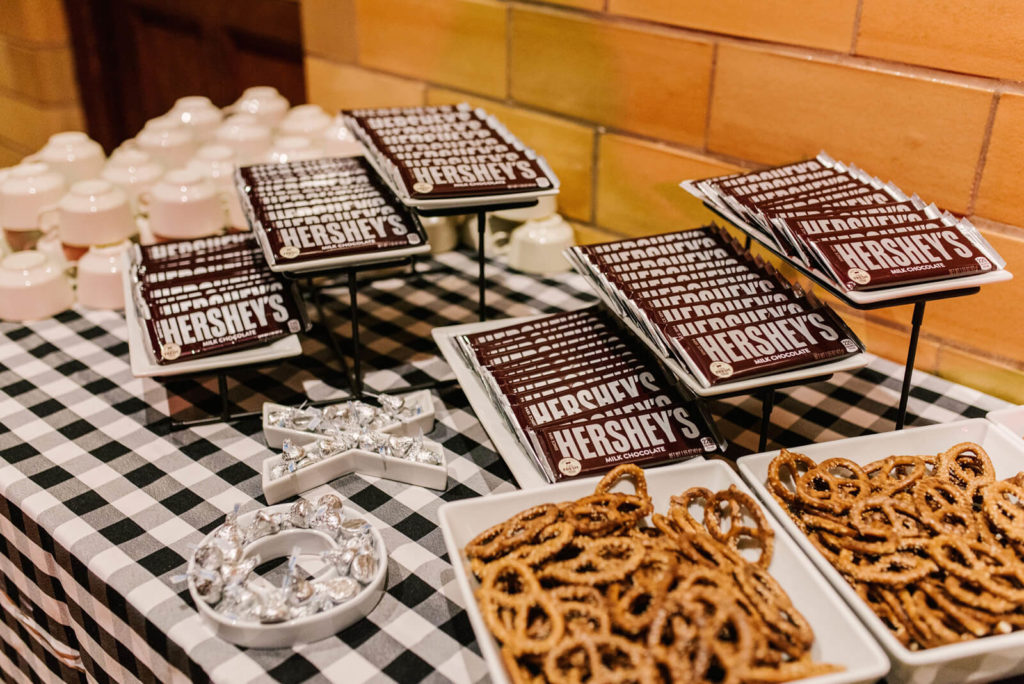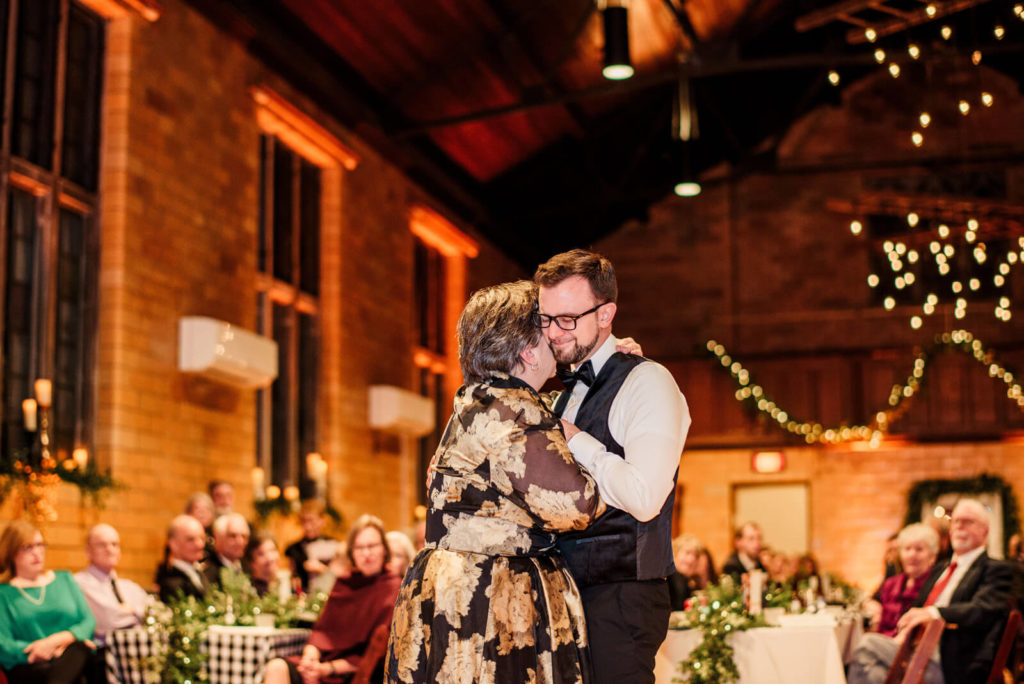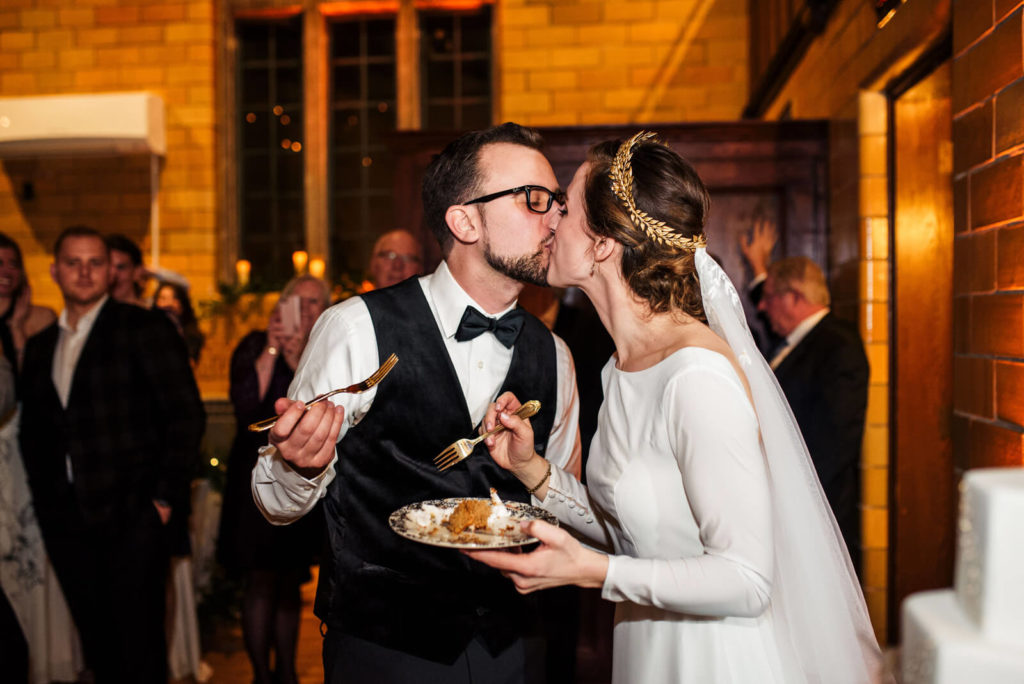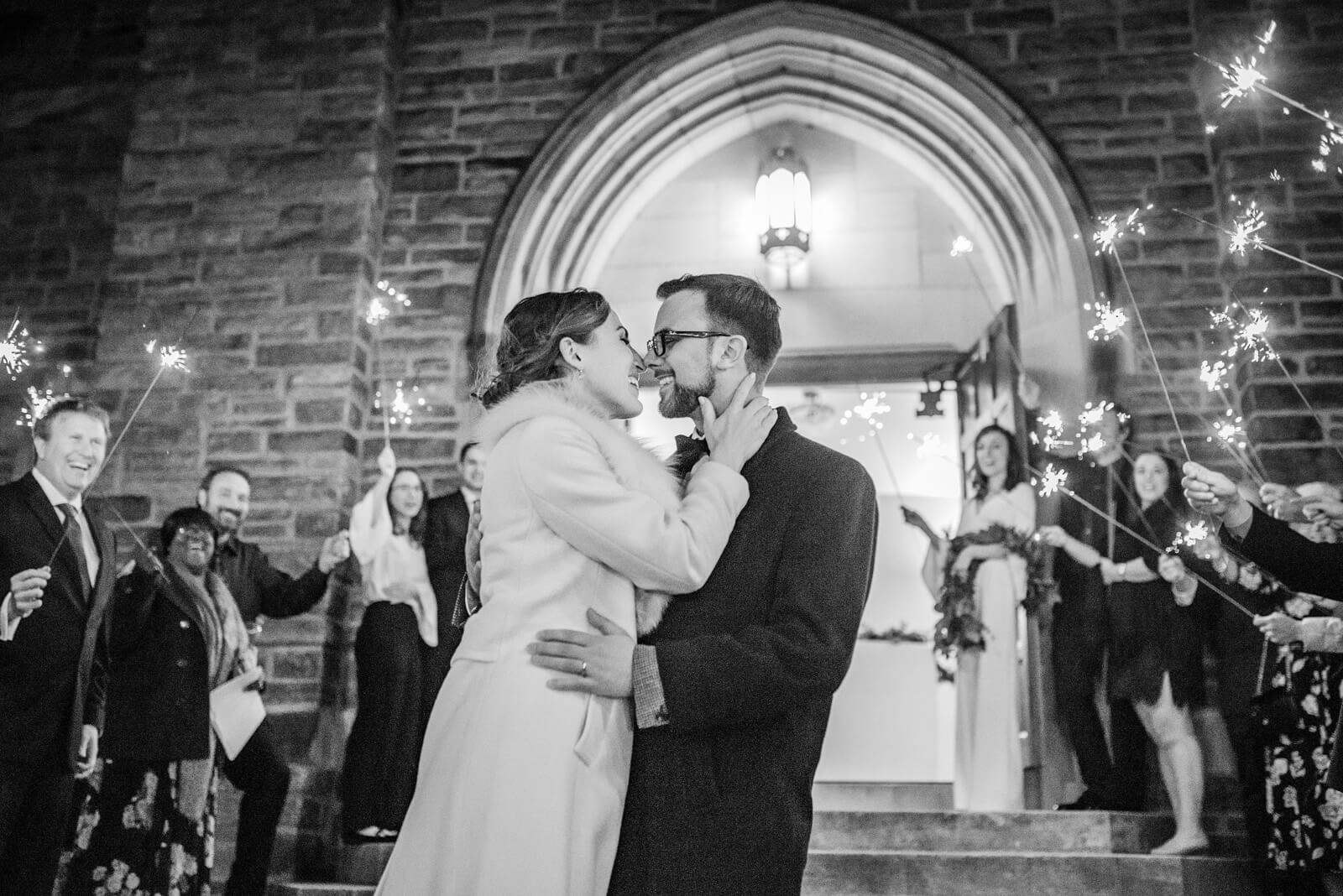 Bar Sugar Rim Bar Beauty Zaki Rhett Bridesmaids Ralph Lauren jumpsuits Cake Cakes by Linda Calligraphy Calligraphy by Judith Kinton Caterer Big Bad Wolf's House of BBQ Flower Girls Bloomingdale's dresses and Old Navy cat socks Flowers The Farmer's Daughter Flowers, Pittsburgh (bridal bouquet and bridesmaid swag); Costco and FiftyFlowers (reception and greenery) Groom and Groomsmen ASOS and Nordstrom (groom); Gap, Banana Republic, and ASOS (groomsmen) Invitations Minted Location The Maryland State Boychoir Center for the Arts Monogram Ian Hefflefinger Designs Music Friends of the bride and groom Sam Lee, Zaki Rhett, Megan Schug, Anita Aberle (ceremony); Sue & Don Fowler for Dance Master's Entertainment (reception) Officiant The Reverend David Harper Videographer Daniel Bonner Videography & Design Wedding Dress Crest gown by BHLDN; sleeves and alterations by Blanca Mojica Shek for Fresca Designs by Blanca; Edwardian Leaf Circlet headpiece by Anna Marguerite Couture, New Zealand; Heron slippers by Birdies; vintage fur; custom veil by Annie Patterson, mother of the groom Wedding Planner Events with Elena