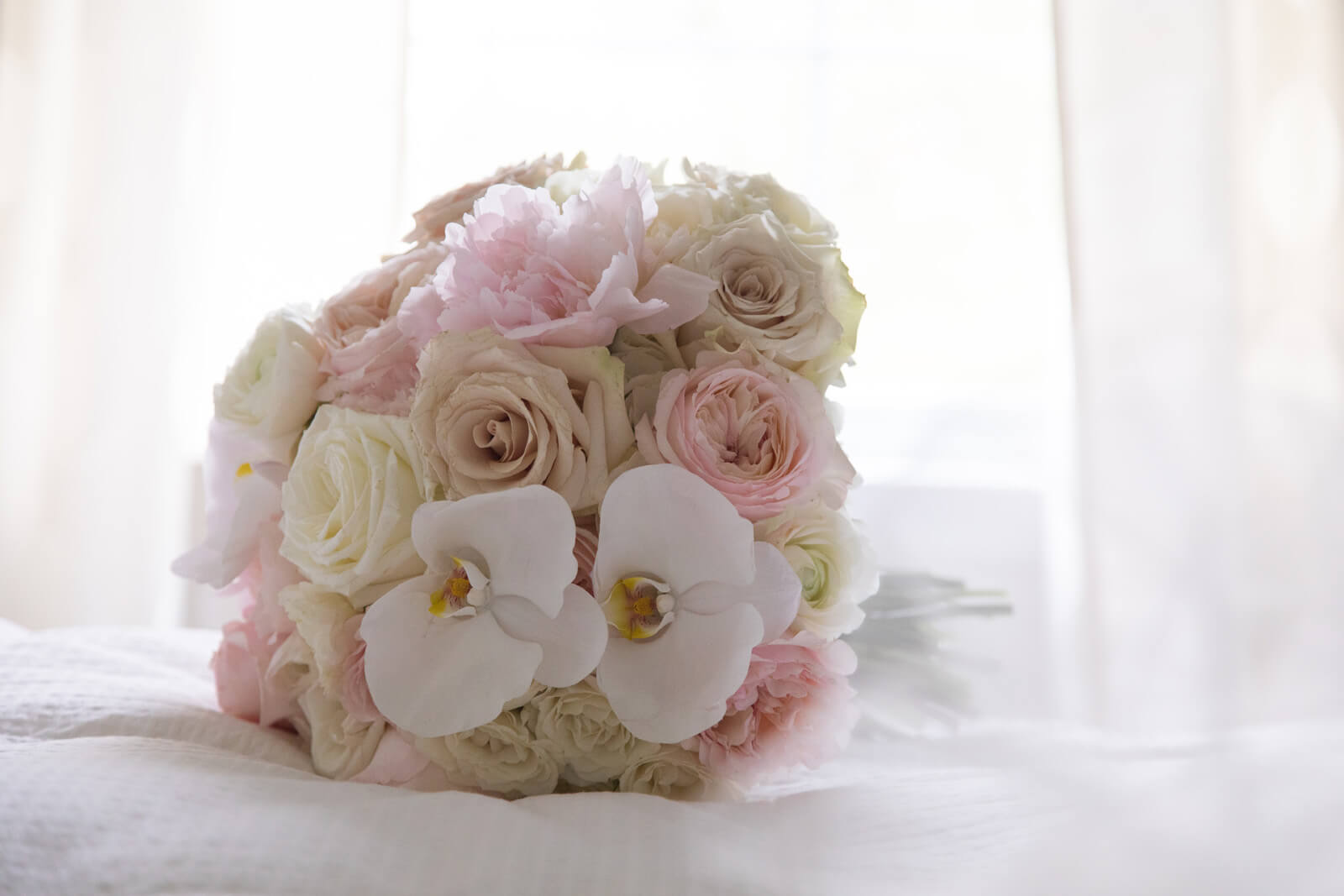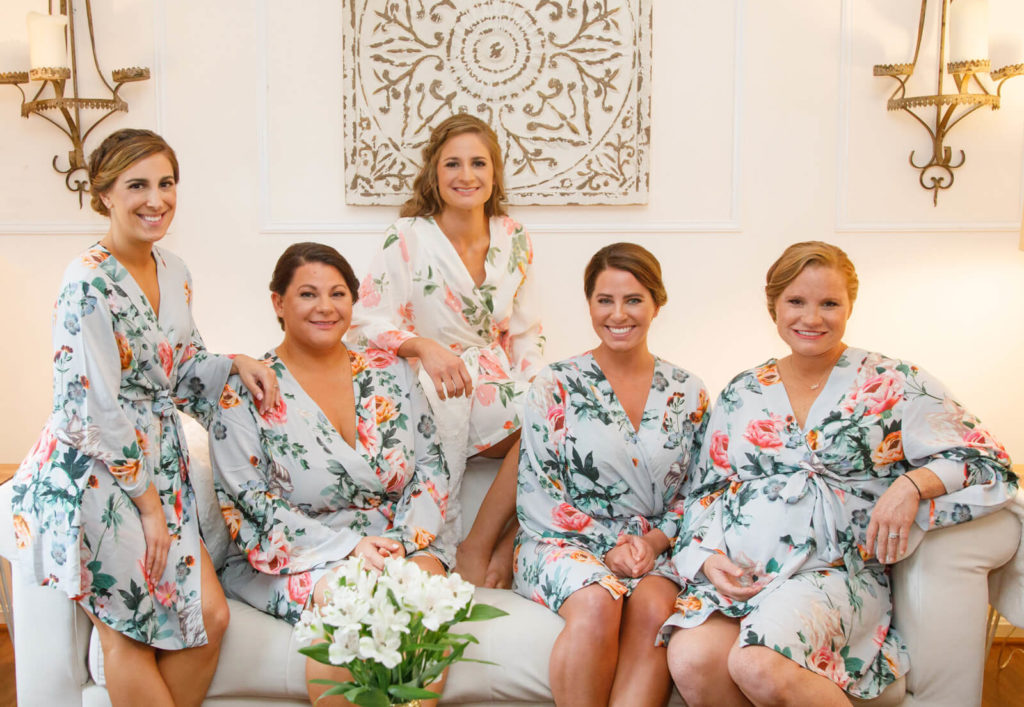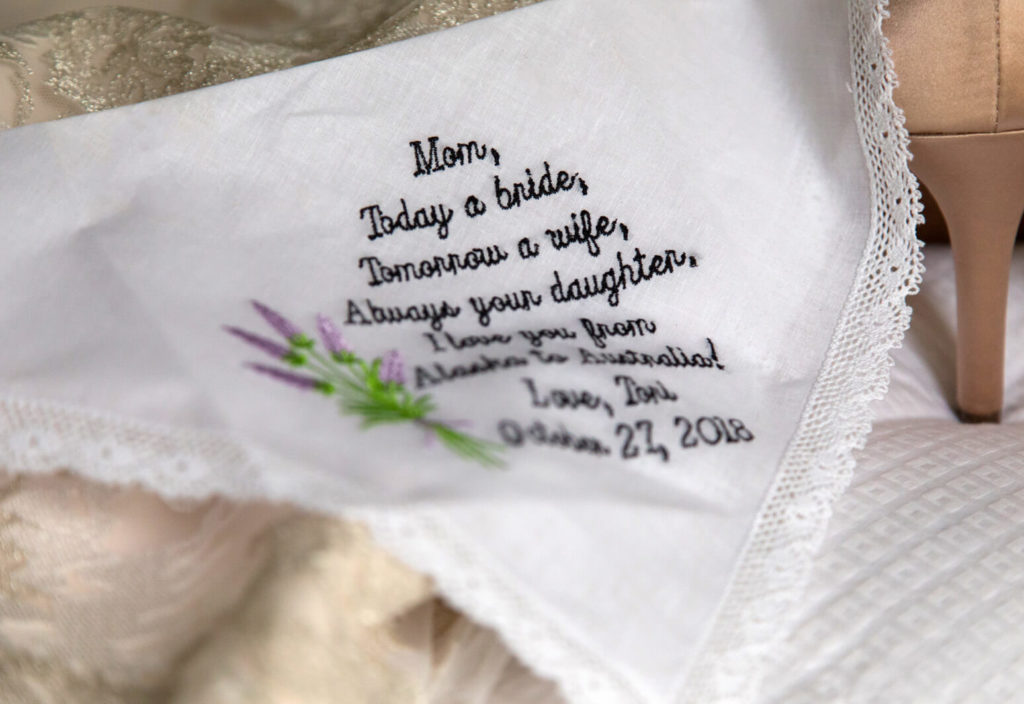 Occupations Victoria is director of Francesca's Atelier & sales consultant at Francesca's Bridal; James is an attorney at Franklin & Prokopik
Wedding date October 27, 2018
Number of Attendees 180 guests
Number of Attendants 1 Matron of Honor, 3 Bridesmaids, 1 Best Man, 3 Groomsmen, 2 Ring Bearers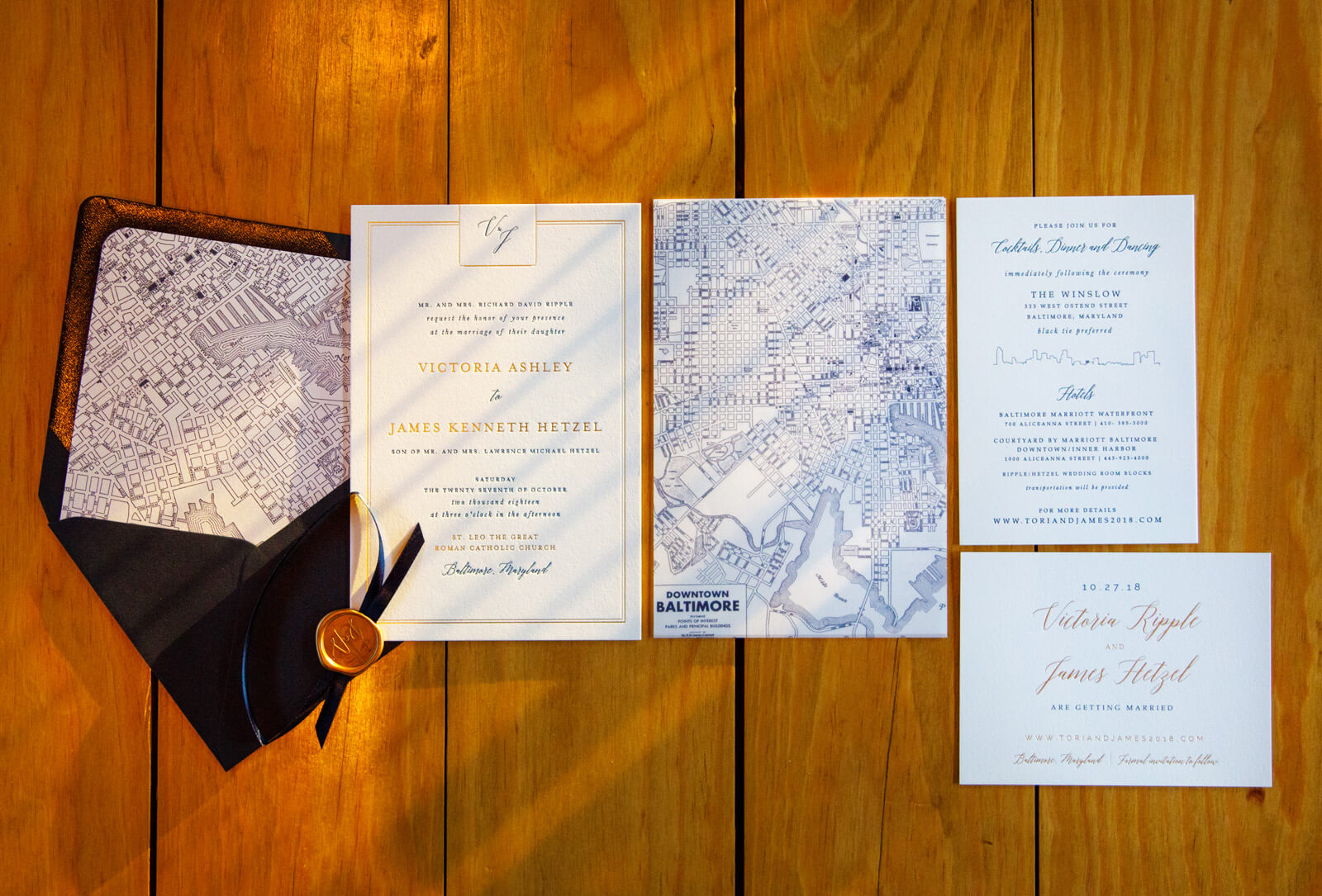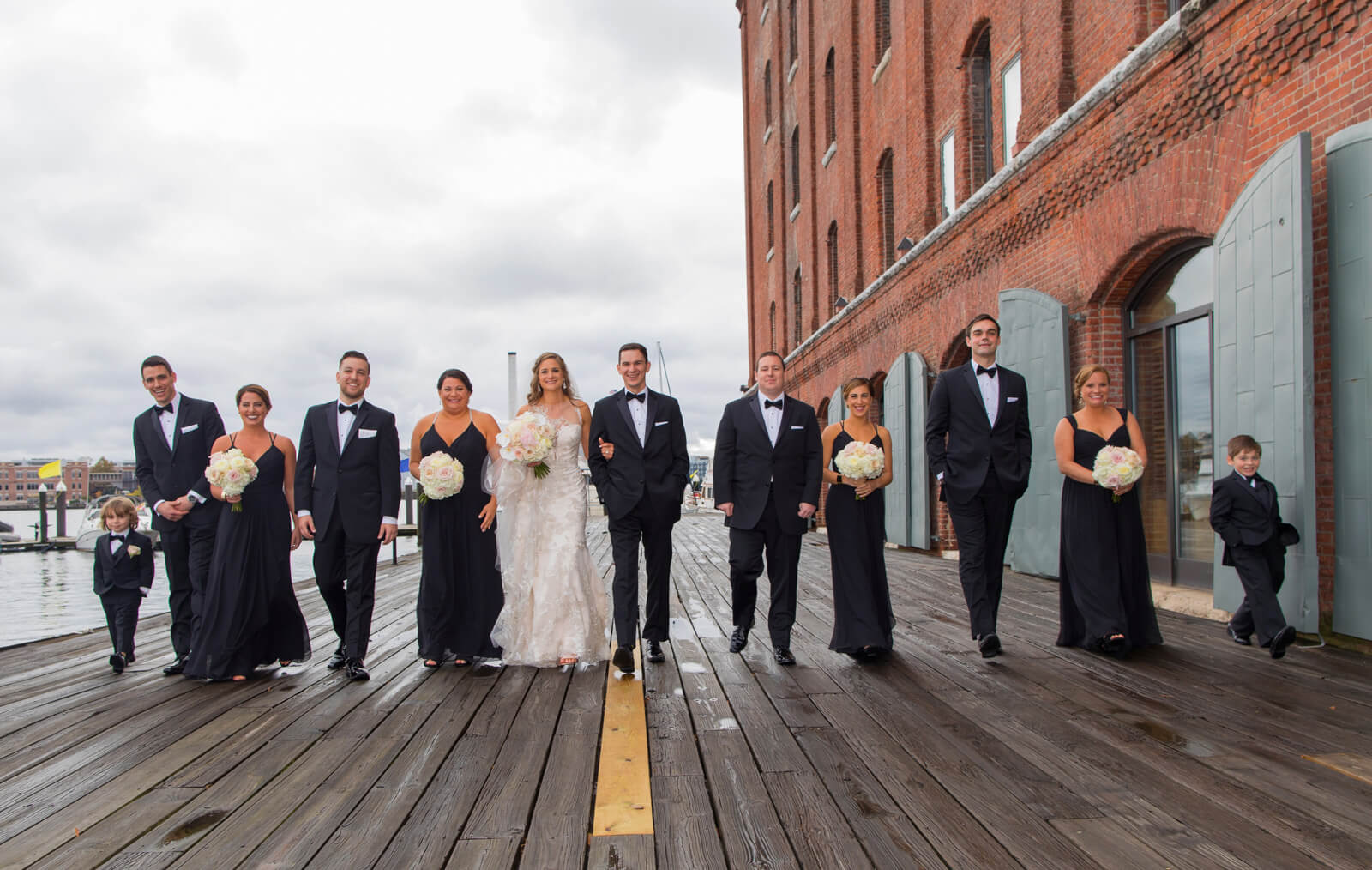 How You Met Although our high school only had about 800 students, somehow, we didn't meet until fall of our senior year at a friend's party.
The Engagement James and I had dinner reservations and since it was the first warm night of spring (March 2017) he suggested we walk the scenic route along the water in Fells Point, although there was a much quicker way. I later realized that he was just stalling to make sure our parents were in place. When we got about halfway there he stopped and popped the question. When I said yes, our parents, hiding behind a sign, popped out to surprise us and celebrate.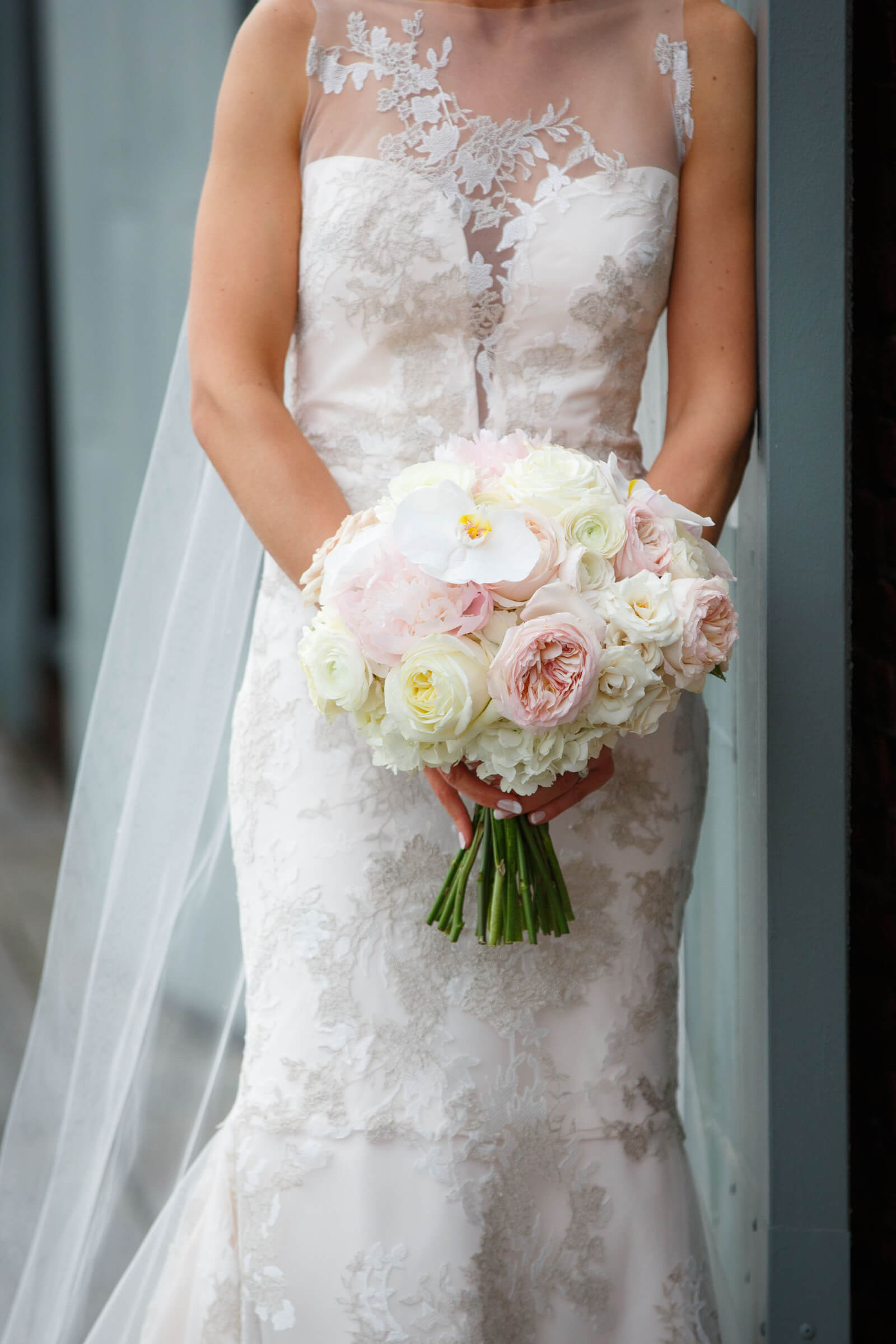 Wedding Design Inspiration We always knew we wanted a traditional church wedding followed by a black-tie reception. We wanted our wedding to be industrial, city chic, elegant and with flowers as the main statement pieces throughout the night in every room.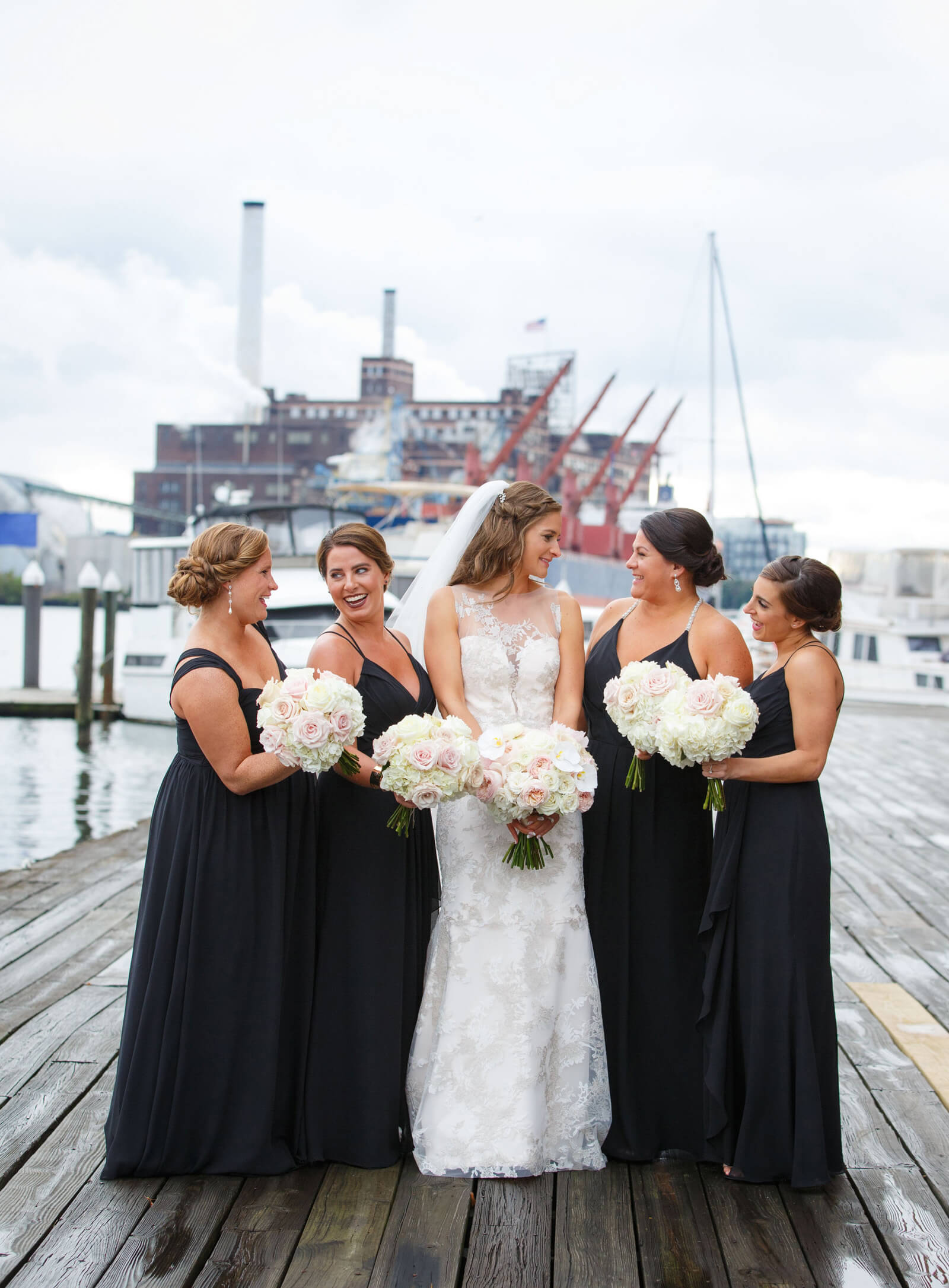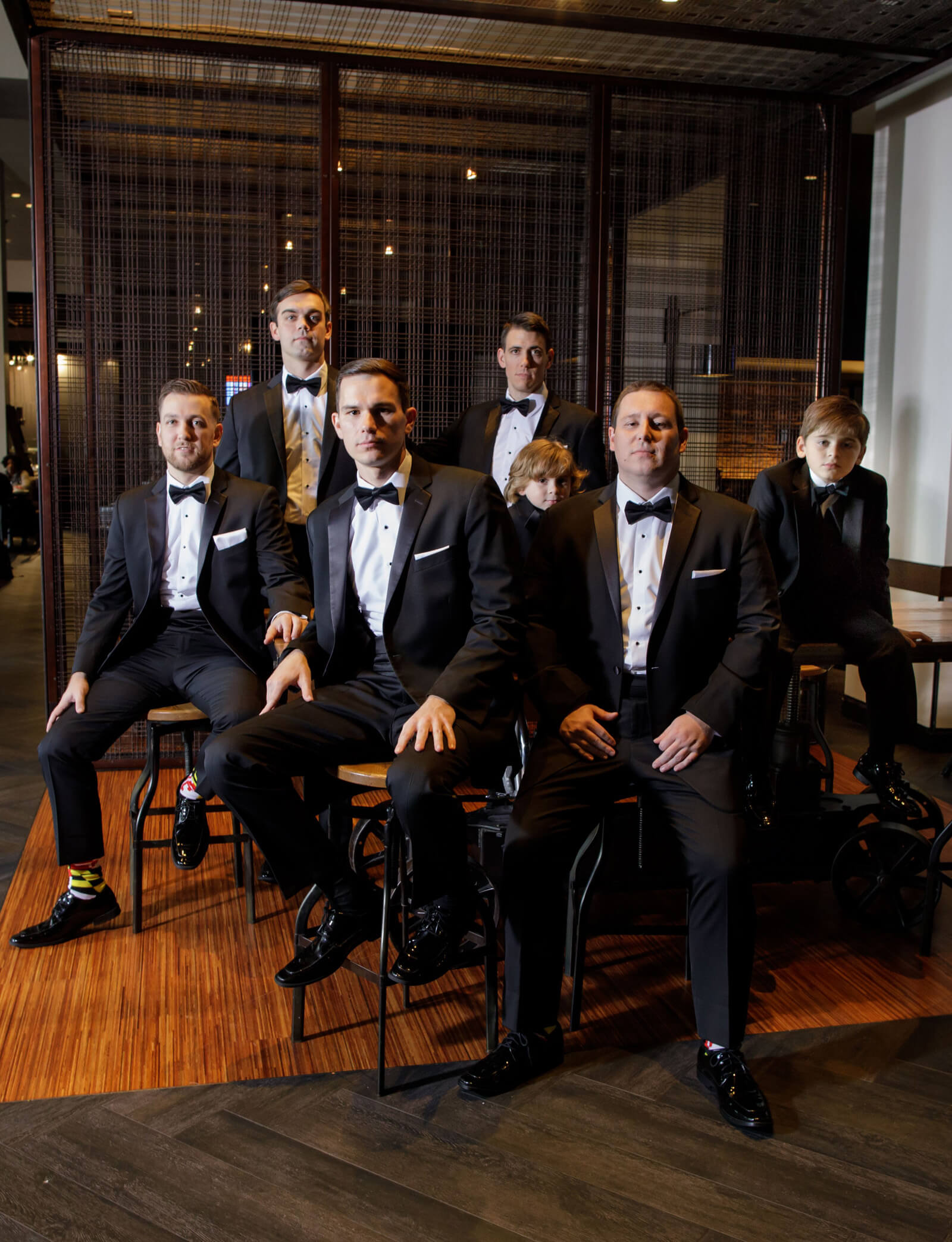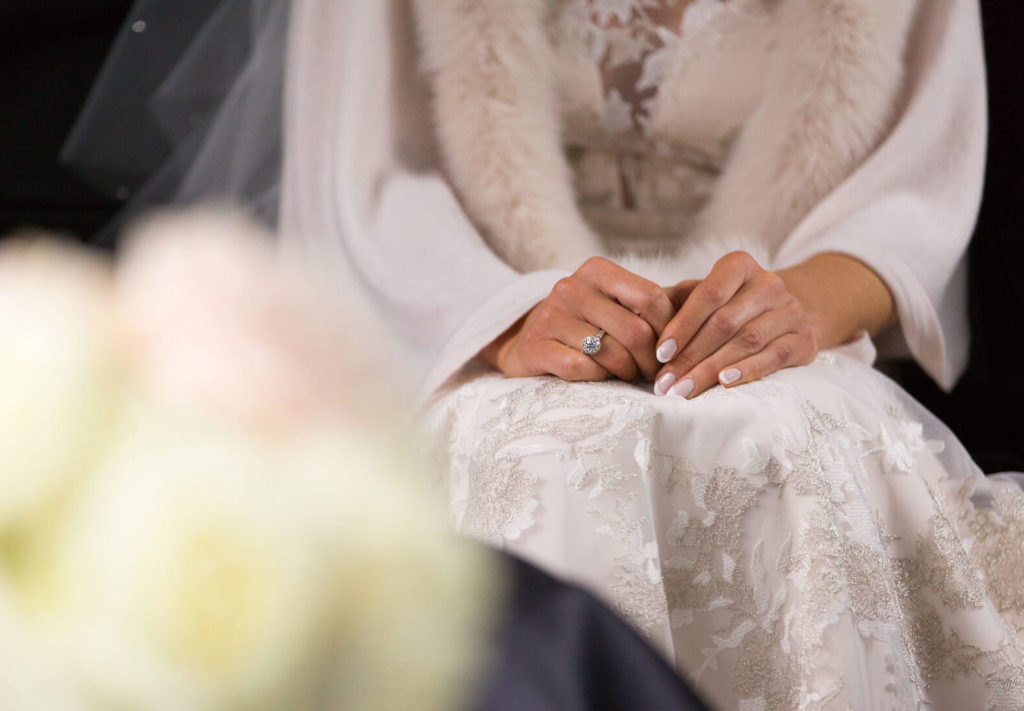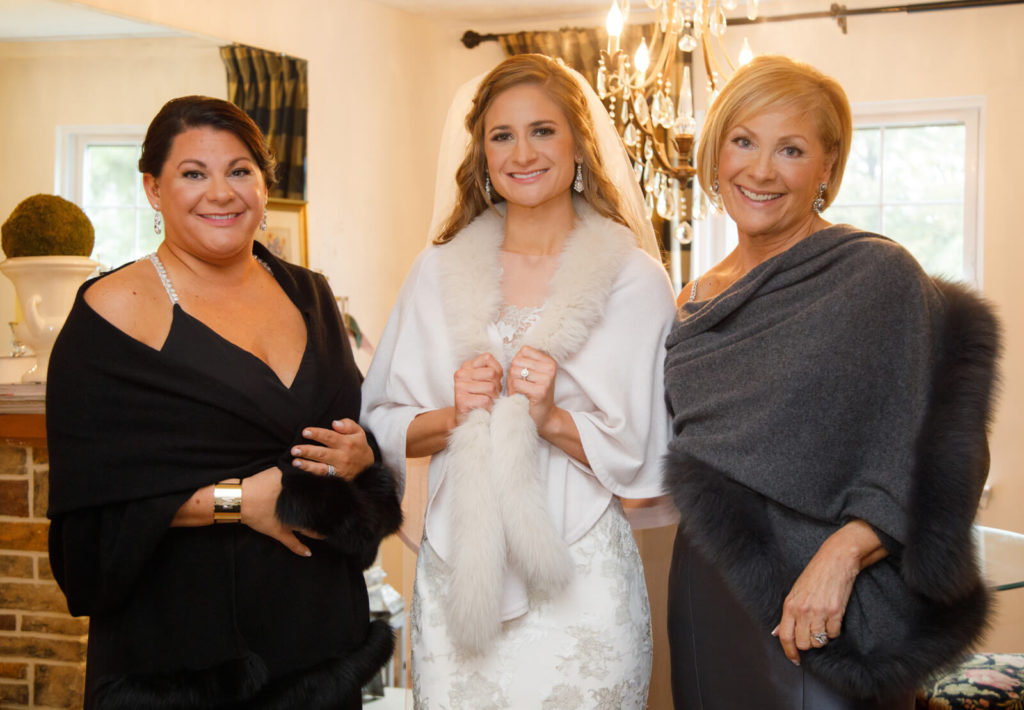 What Was Unique and Special About Your Wedding Day The most unique part of our wedding was being able to give our guests a different experience and a different look in each room at the Winslow at Parker Metal Building  . Our cocktail hour was at the bar and throughout a long hallway closed off from the other two rooms. Our dinner was in the Winslow Room with brick walls, the original historic windows, and a mezzanine overlooking the reception. We had luxurious blush and ivory floral centerpieces with crystals along with gold textured tablecloths. Candles covered the tables and surrounded the mezzanine which gave a romantic feel at sunset. Dancing was in the Train Shed which was filled with navy and gold decor to give a completely different look. The dance floor was covered by a 10' floral ring with a chandelier in the middle. We also had a beautiful bar and a lounge area with sofas and chairs and more chandeliers to complete the look. I've been to a lot of weddings where the ceremony, dinner and dancing are all in the same area and we really wanted to give our guests an experience they wouldn't forget.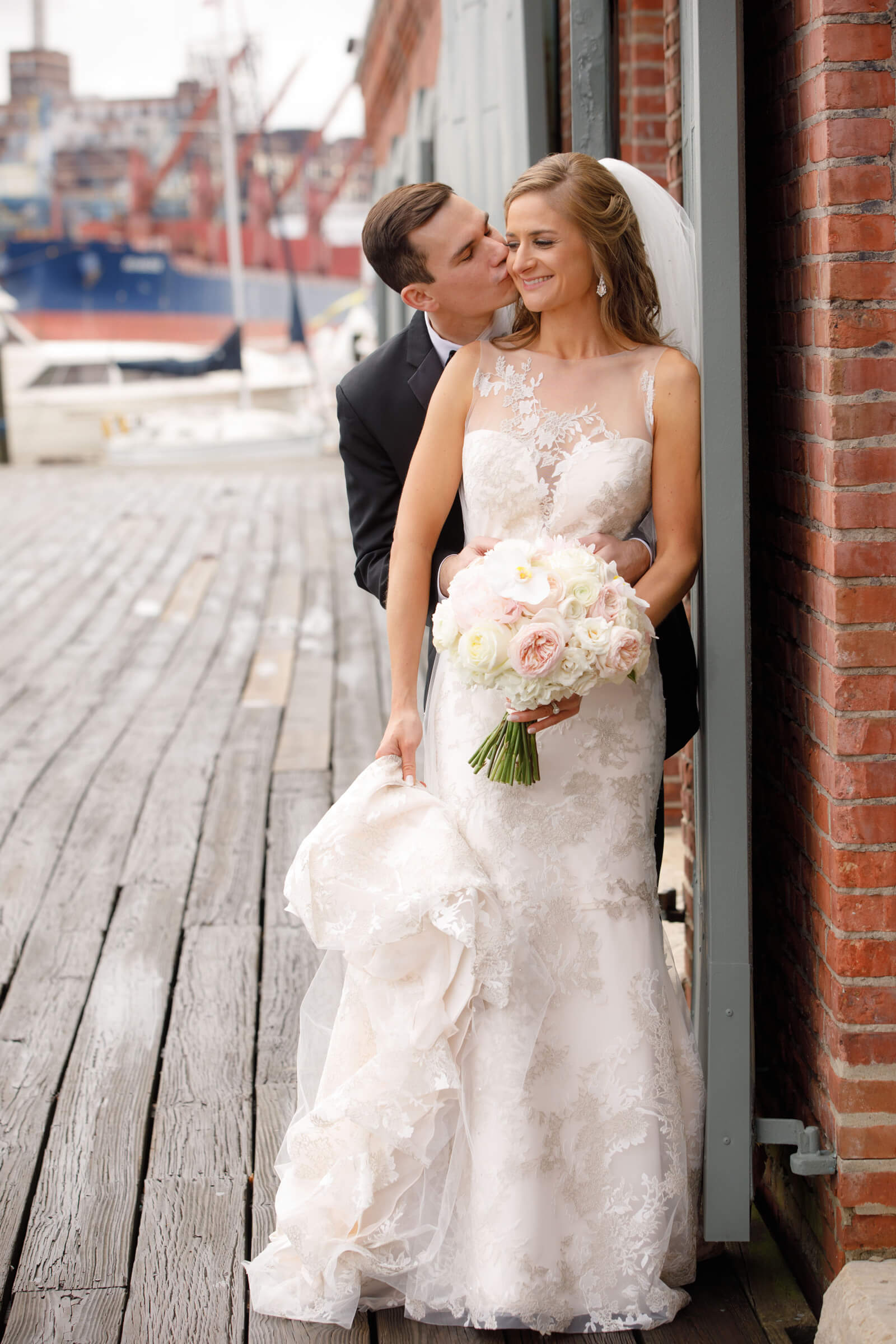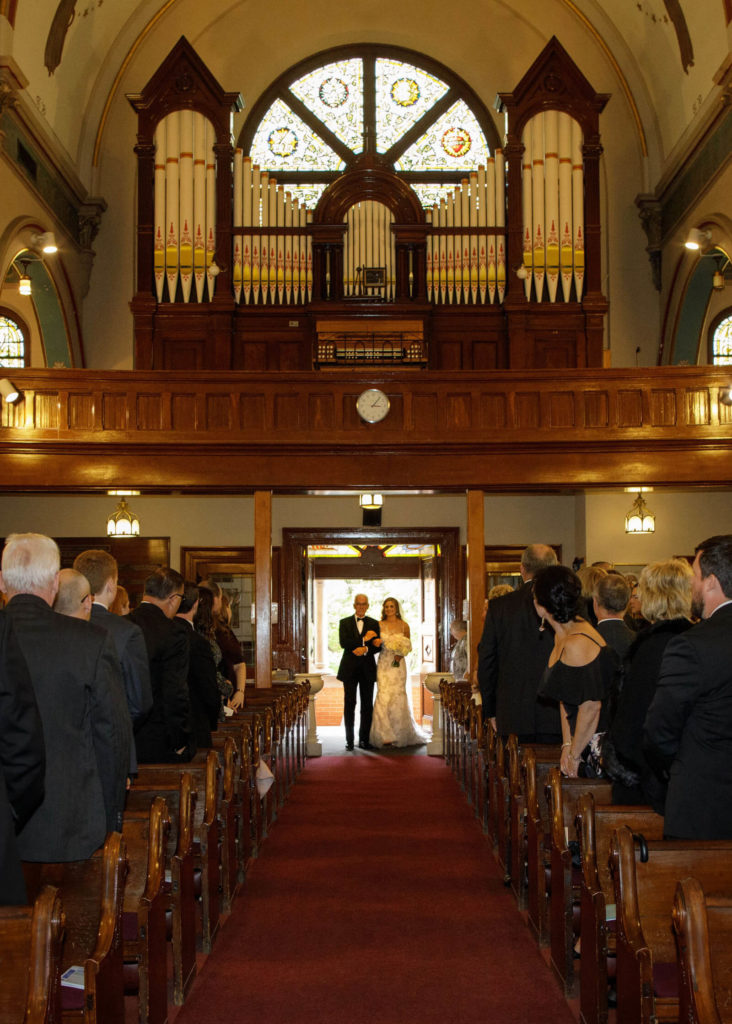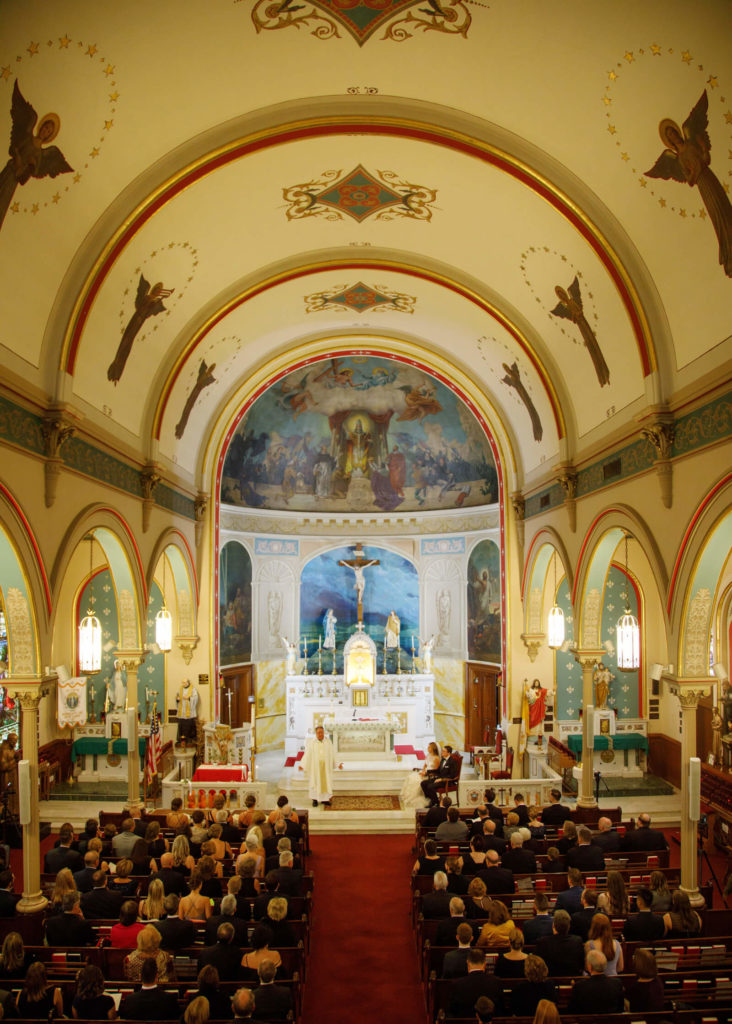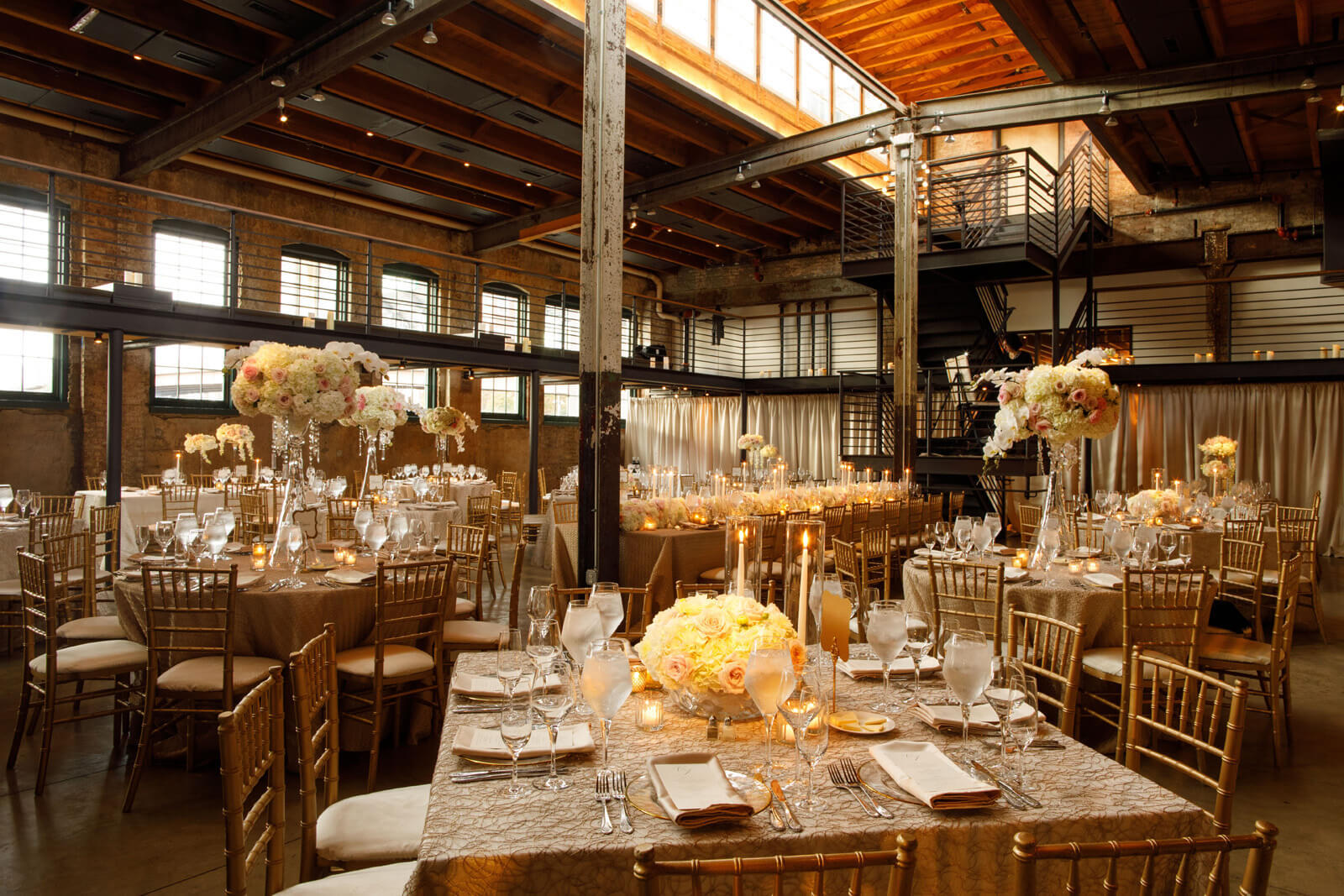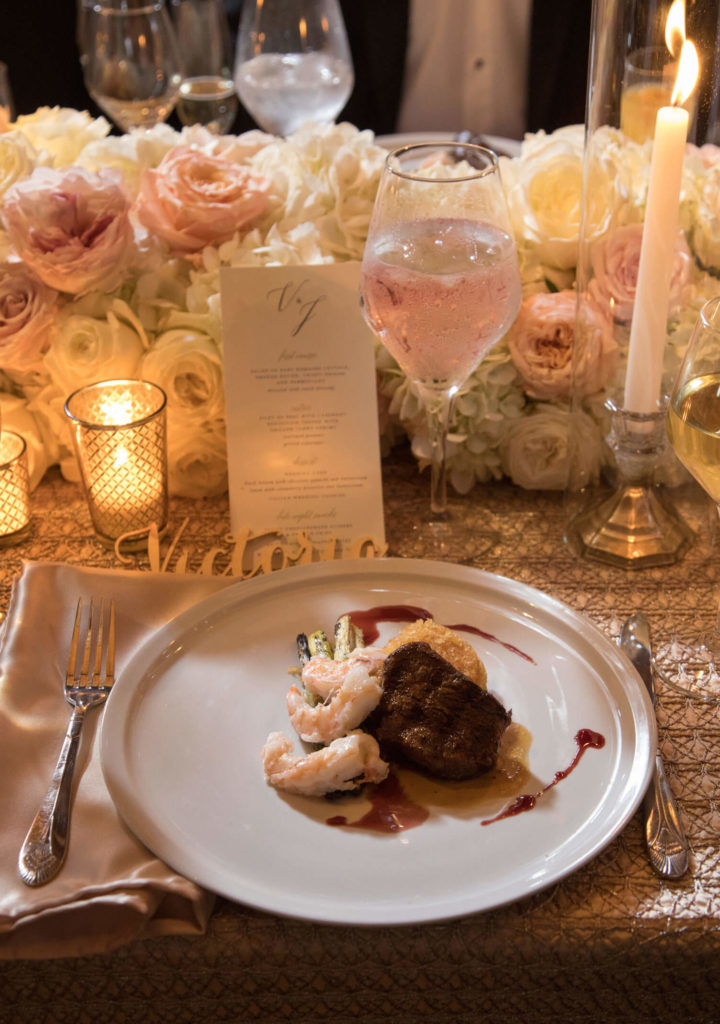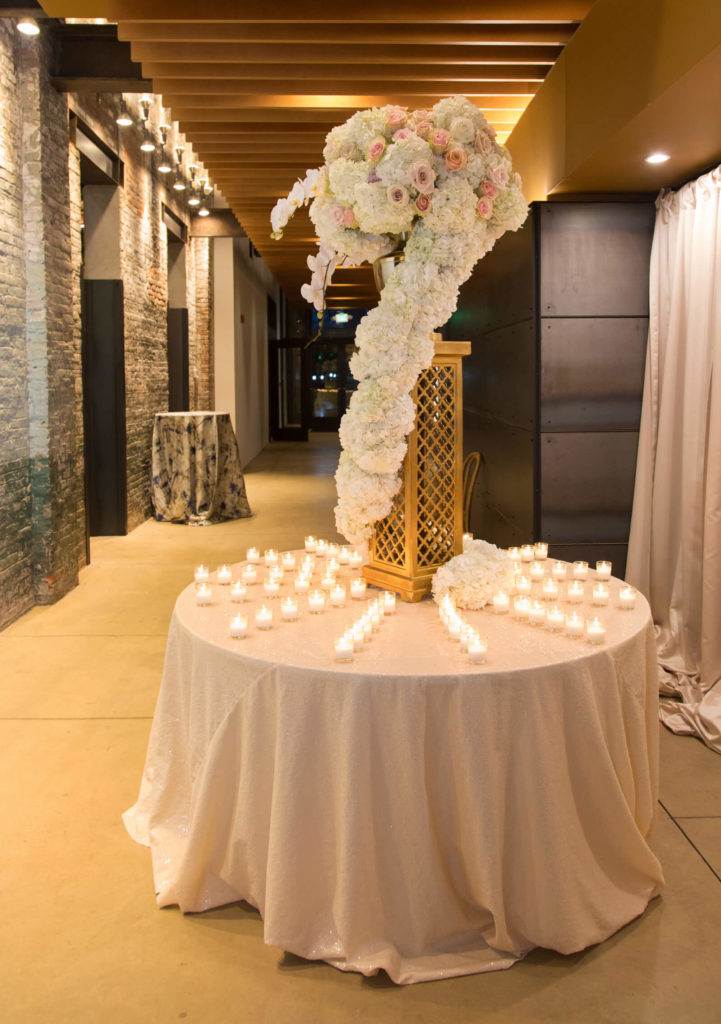 Favorite Details Our favorite detail was the abundance of gorgeous flowers. I wanted flowers to have a big presence on our wedding day and to make a statement in every room. The luxurious arrangement on the escort table set the tone for the rest of the night. Guests still talk about the beautiful arrangements and centerpieces in the dinner room as well as the overflowing flowers down the head table. The floral ring was another thing I dreamed about having at our wedding but didn't think it was in our budget. It was a last-minute decision to add it after we moved some things around and I am forever thankful that we did.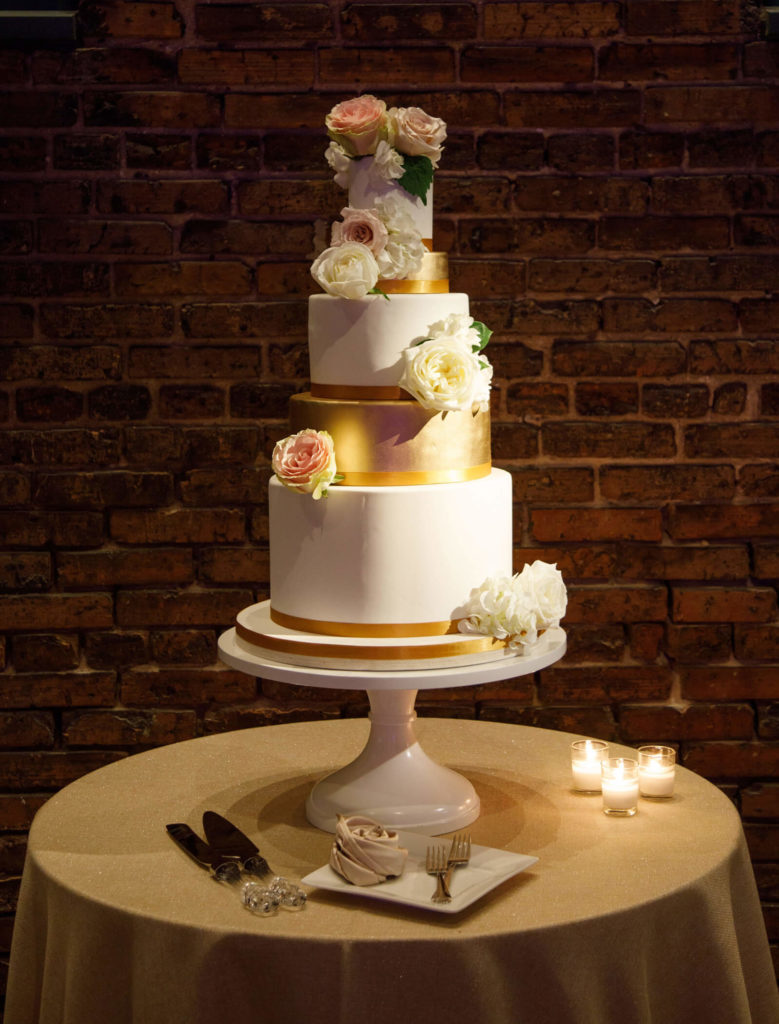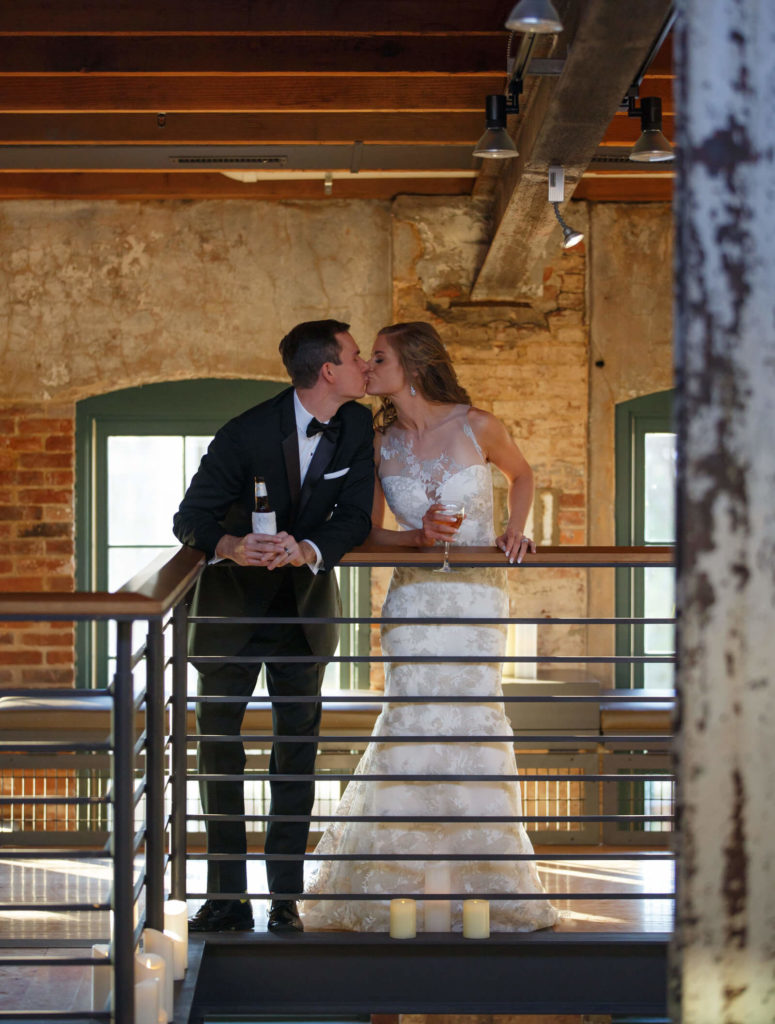 Most Unexpected Event On Your Wedding Day For the bride: Ever since I met Patricia Bennett it was my dream to have her paint at our wedding, but I didn't think we could fit it into the budget. When we walked into the dinner room to see it for the first time I was so shocked to see Patricia painting away. That was James' wedding gift to me and it has a happy home in our living room! For the groom: My brother Larry passed away months after we got engaged. It was very hard on both of us, especially with the upcoming wedding where he would have been one of the best men (with my other brother). Larry had one tie that he wore to every event.  Tori had the tie embroidered with Larry's initials and sewn on the inside of my jacket as a reminder that even though he was not physically there, he still shared in our special day.  It was a great surprise while I was getting dressed and a very emotional moment.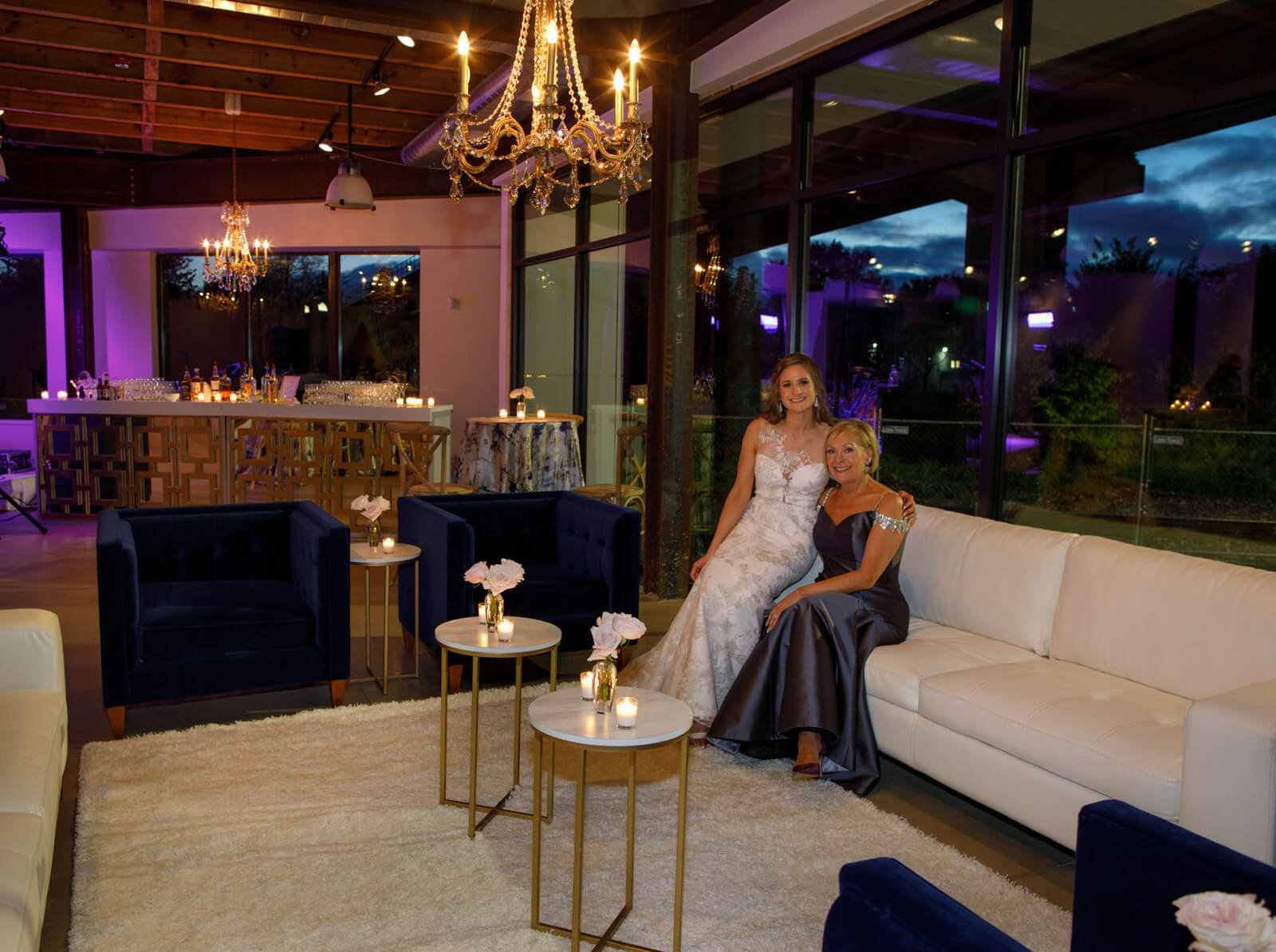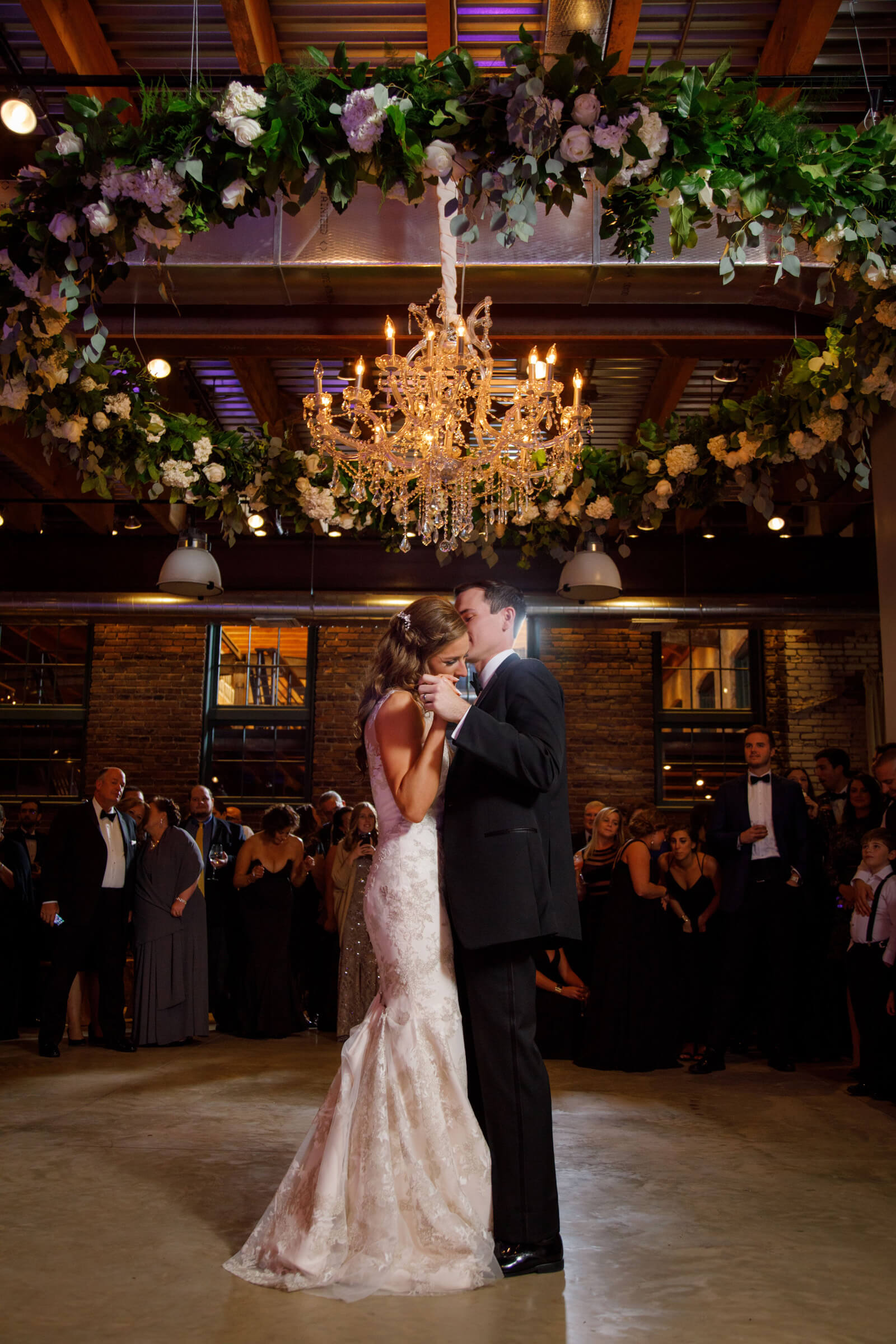 Piece of Advice Hire planners and hire good ones. Our dream wedding would not have been possible without the help from Elizabeth Bailey, Lee Kendall and their team. Our engagement was a year and a half long which consisted of a lot of meetings, countless emails and constantly perfecting the details of the day and it was well worth it. On your wedding day, don't worry about a thing and don't think about the timeline because you have hired professional people to do that for you. Don't forget to take it all in; it goes by quickly and only happens once.