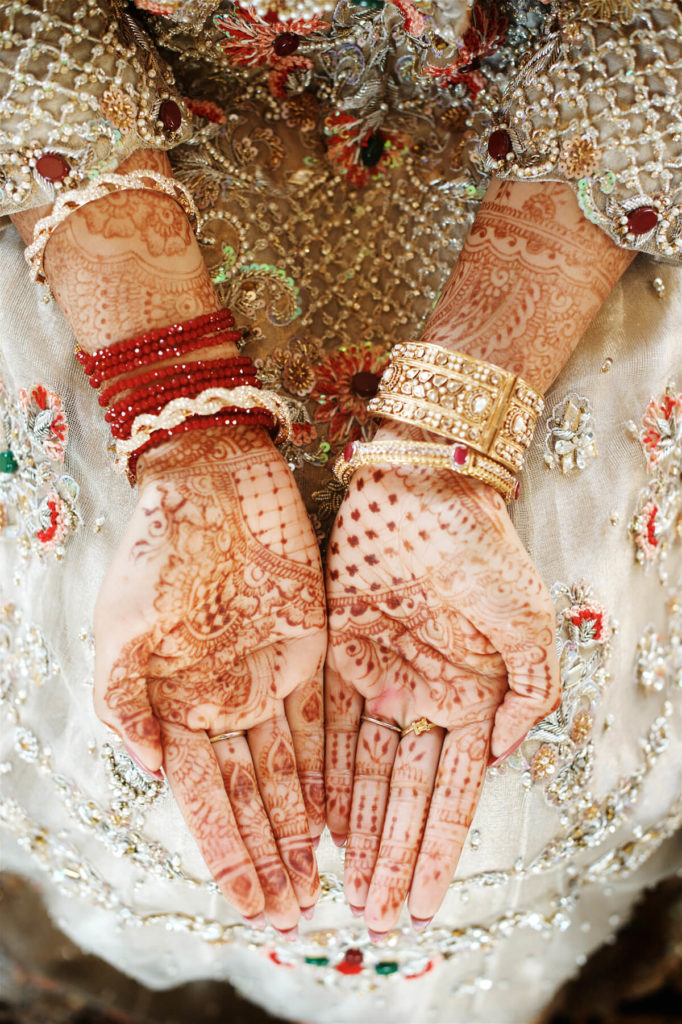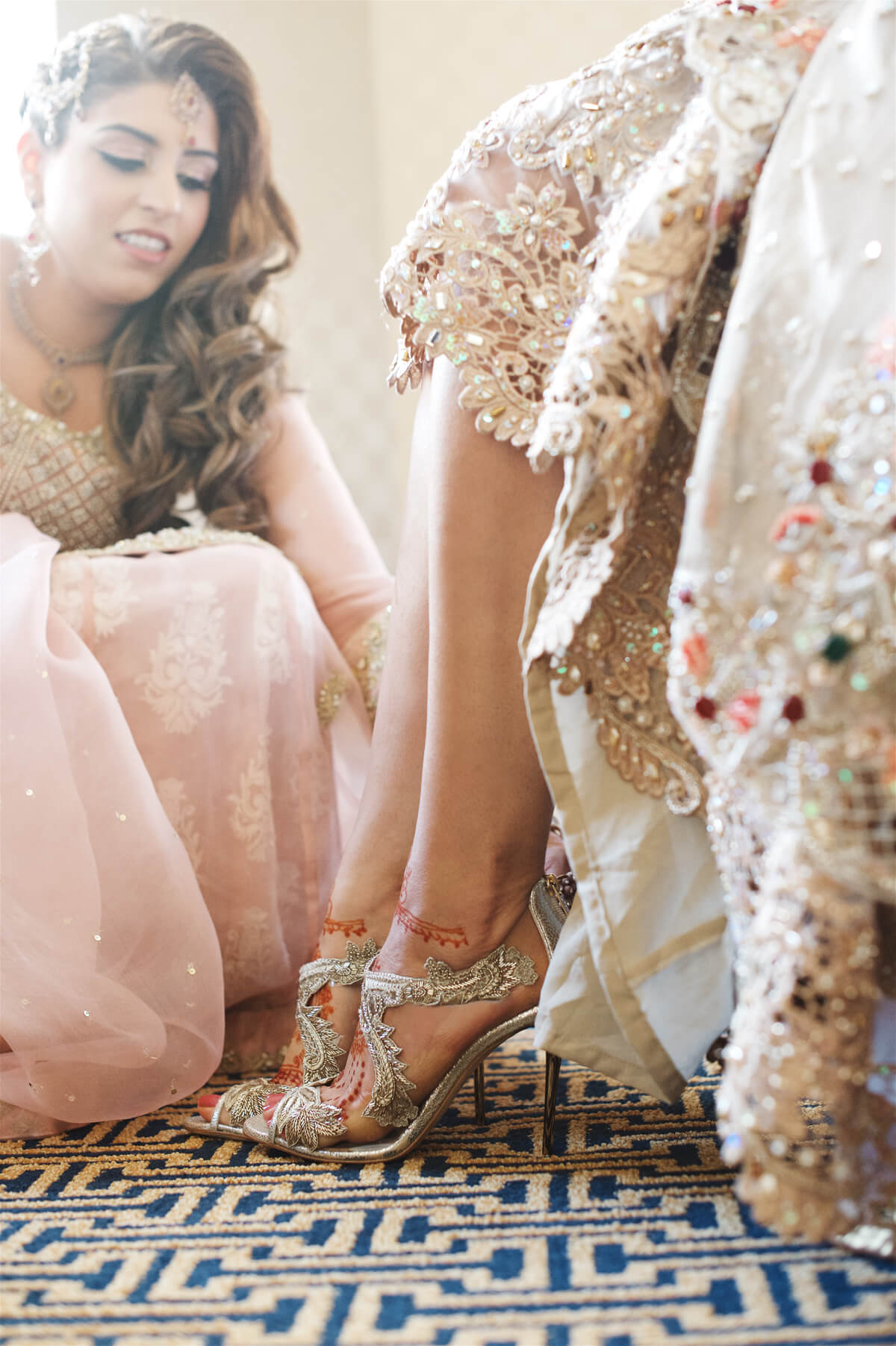 Occupations Zayrish is a business analyst; Asif is a security analyst, both work in the IT field.
Wedding date August 28, 2016
Number of Attendees Lost count at 275
Number of Attendants Six groomsmen, eight bridesmaids, one flower girl.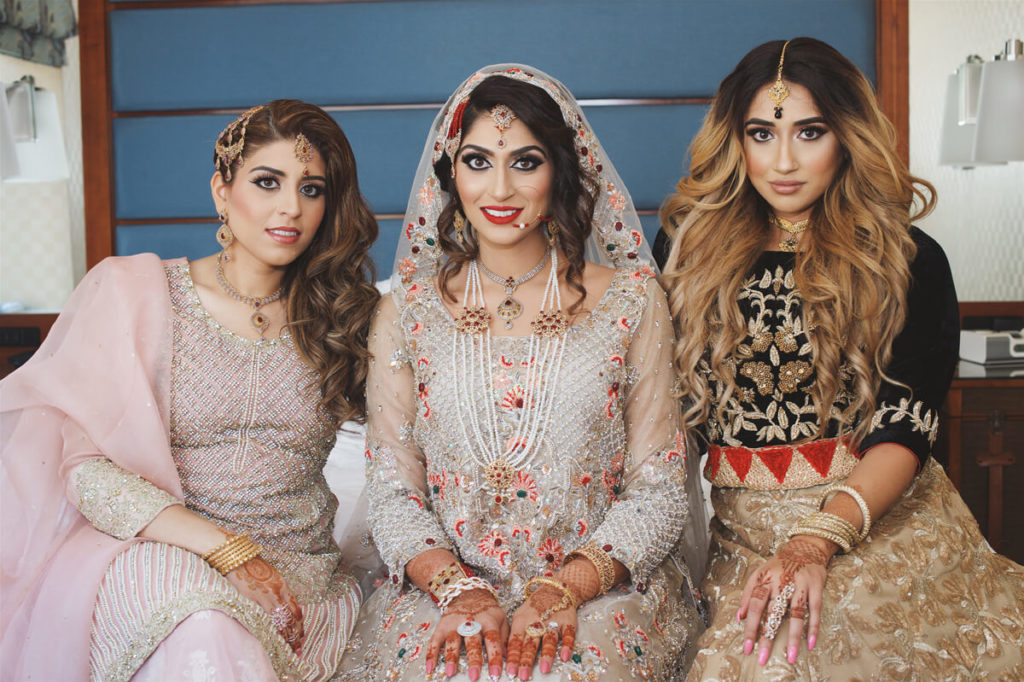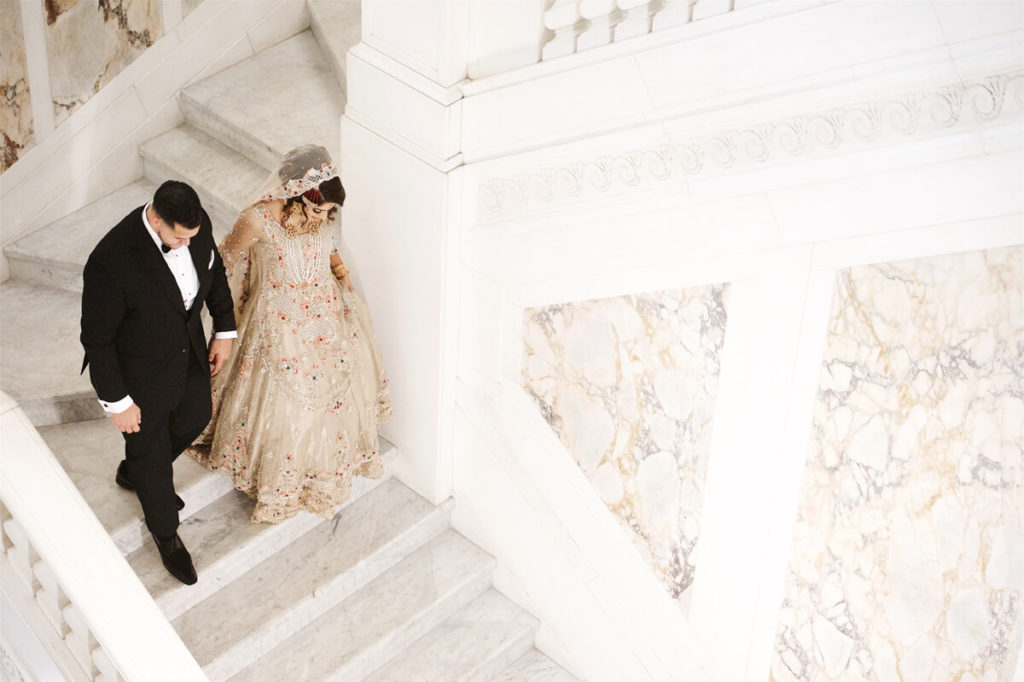 How You Met Asif and I were both visiting the same beach on vacation when a mutual friend made an introduction. With only a few days left on vacation, and spending the remainder of our time together, Asif and I realized how much we enjoyed each other's company. When I returned home from the trip, Asif asked me on a date, and before the night was over, we realized how much we had in common. Though we lived an hour and a half apart, we both committed to keeping the relationship afloat.
The Engagement On May 31, 2015, two years after dating, Asif planned a surprise skydiving trip for me. I was so stunned by the concept of skydiving that a proposal did not even cross my mind. After we made our jumps, family and friends came out from their hiding spots to hold up signs that spelled out "Will You Marry Me?" That is when Asif got down on one knee and proposed.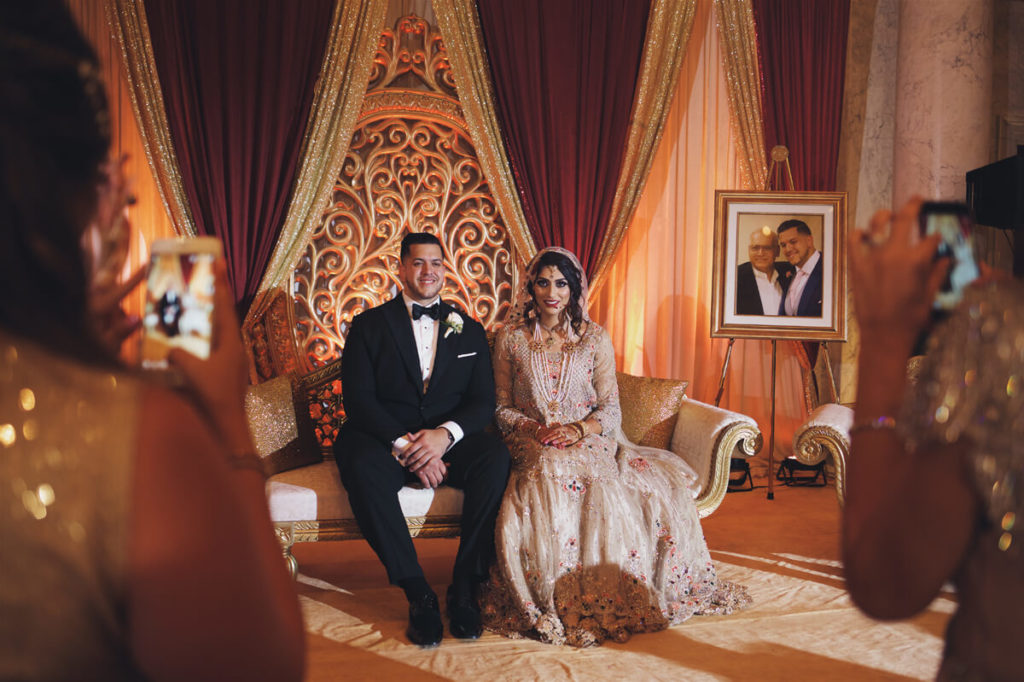 Wedding Design Inspiration We wanted something elegant and classy and after looking for months, we finally found our dream venue The Grand. After finding our venue, décor just fell in place. The historic theme of our venue made it very easy to decide on what color scheme to choose.
What Was Unique and Special About Your Wedding Day Aside from marrying the love of our lives, with a little bit of luck and the help of some friends in the entertainment industry, we surprised all of our friends and family and had the extremely talented Mickey Singh (Urban-Desi artist) perform for our venue.
Most Unexpected Event On Your Wedding Day I think the most unexpected thing from our wedding was probably the slide show our families created for us all to watch. It was beautifully created and it had us feeling all types of emotions.
Piece of Advice Remember this day is about you and your significant other and there is more than one-way to do something.