Our wedding is in four months. Four. Months. Needless to say, things are really picking up pace in terms of planning and wedding-related events. Since my last post, our big project was the invitations. At the recommendations of a few friends, I decided to search etsy.com for possible options. While I have used Etsy a lot for gifts, I was a little unsure about ordering our wedding invitations online and not having the opportunity to actually see the product in person before purchasing them. I have always had a great experience working with vendors on Etsy and I am pleased to report that designing our invitations was no different! I found an awesome shop, Bdesignsinvitations, out of Illinois that showcased designs similar to what we were looking for (check out the sample invitation below). Once we put the deposit down on the order, Beth (the graphic designer/shop owner) sent us a one page questionnaire asking us our preferences for the design of the suite. I turned that one page document into a three page dissertation explaining our vision. We made every decision including font, colors, graphics, and even some special requests for personal touches. Beth was wonderfully patient with all of my questions, edits, and ideas. I'm not sure if everyone is as "specific" when they order their invitations, but I really appreciated that Beth took all of our requests and turned them into reality. With a super quick turnaround of less than 2 weeks, we now have our fabulous invitations in our possession just waiting to be addressed and mailed (put that on the list…).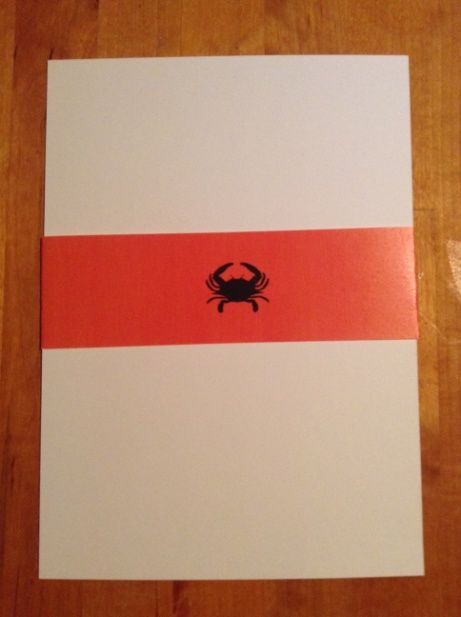 A sneak peak of our invitation which is even more O-mazing, hon!
As the big day approaches, we are really hashing out the details of the ceremony and reception. Many of these decisions relate to certain customs that we plan to include (or not include) in our wedding. We plan to incorporate these customs but with our own twist. Because our bridal parties are not "traditional," our procession will look a little differently than most weddings. Both parties will process down the aisle as well as both brides. We have asked other important people in our lives to escort our bridesmaids/man so that we can recognize their roles in our lives too. Kristine and I are not really spotlight-center-of-attention kind of people, which we realize is kind of unavoidable during your own wedding, but we have some ways to ease the pressure. We were told that we must have a first dance; however instead of asking our guests to watch two separate father-daughter dances, we plan to dance with our dads at the same time to the same song (which also diffuses the attention among both pairs). We also strongly believe that once the party gets underway, we want people to enjoy themselves and not get interrupted by things like a cake cutting (and since there's no cake, this won't be an issue) or a garter/bouquet toss. Our plan is for the reception to be so much fun, that our guests won't want to stop dancing, talking, or celebrating! As far as the ceremony and the reception, all the important pieces will still be there: the vows, the brides, the families and friends, and the celebration. Luckily for us, we get to choose how to bring those important pieces together for our very own custom wedding.
This post wouldn't be complete unless I recognized my upcoming favorite holiday: OPENING DAY! The picture below is of Kristine and me last year on Opening Day (with a photo bomb by my sister!). Yes, this picture is in our house and yes, we decorate for baseball season. Some people might think this is a little much, but would you expect anything else from us?! We are looking forward to big things in the 2014 Orioles season. See you at The Yard!