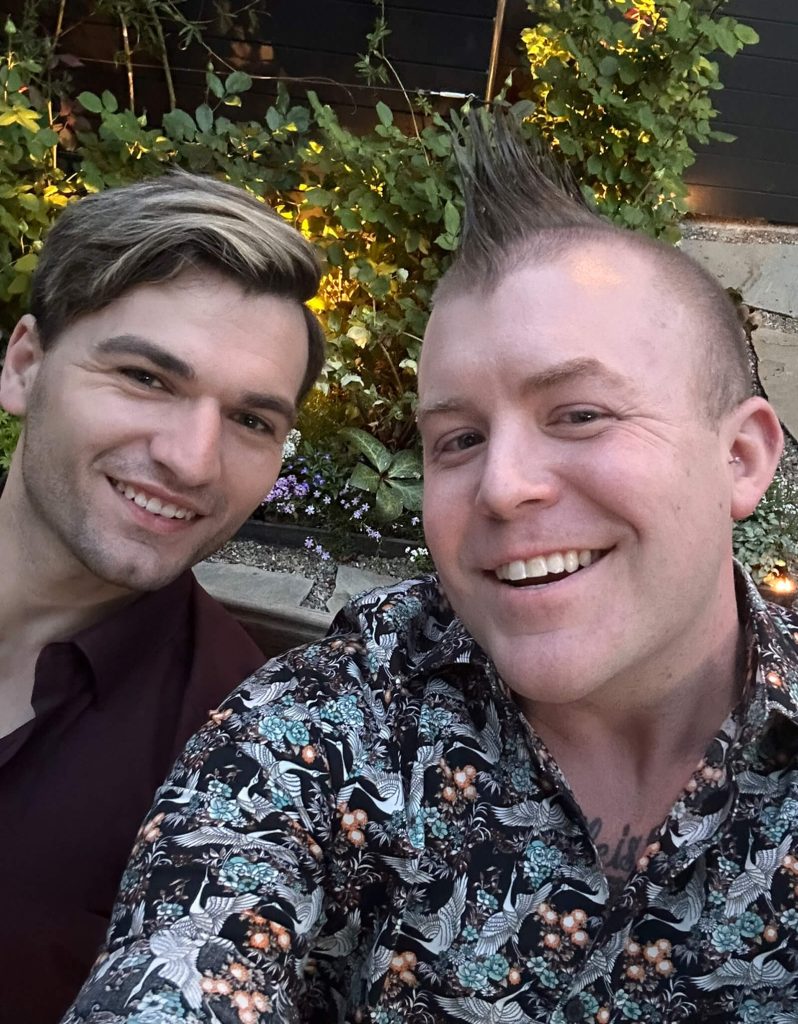 Cake by Jason executive chef Jason Hisley gives us all the details of his sweet proposal, upcoming ceremony, and what it's like to be in the wedding industry when you're planning a wedding.
How We Met
Oddly enough, Tyler and I met after he saw one of the tv shows I had competed on. He heard that I was from Baltimore and reached out after the show aired. Of course, at first, I almost blocked him because I wasn't even sure he was a real person. But after we got talking a bit, we decided to meet, and we hit it off. Tyler was actually at sea for several months when we first started dating (Navy Reservist). I was totally impressed by his dedication to his career, his family and what he believes in for a rich and fulfilling life. And he fell in love with my dogs, and they fell in love with him. That was certainly a plus!
The Proposal
COVID-19 was still kind of going strong and we were constantly looking for ways to just get out of the house and disappear with the dogs and each other. We'd been to Nashville, plus places in Florida, and some other fun places just to get out a bit with the pups, but were also able to travel together to Paris, Monaco, and Las Vegas as well. Ironically enough, we won tickets for a weekend stay at the Marriott in Owings Mills and we were able to book a room for New Year's Eve. That's actually the day we met two years prior, so it was going to be a cute weekend date with the pups. Even just 30 min from home, it was nice to get out. Well, I had been thinking about proposing and hoping to do it around this time. I had rings custom made from Smyth in Timonium. Things were falling together. The only question was how to do it. Insert a doggie sized tuxedo from Amazon and I was good to go! I took our one dog Bowser out on a walk and quickly had a costume change and dressed him up in a tuxedo. We came back into the room and there was a little note strapped to Bowser's back with the ring, asking Tyler if he would be Bowser's official Dad and marry Jason. Now I'm not saying Tyler said yes because Bowser did all the work . . . but I'm not, NOT saying it! Haha!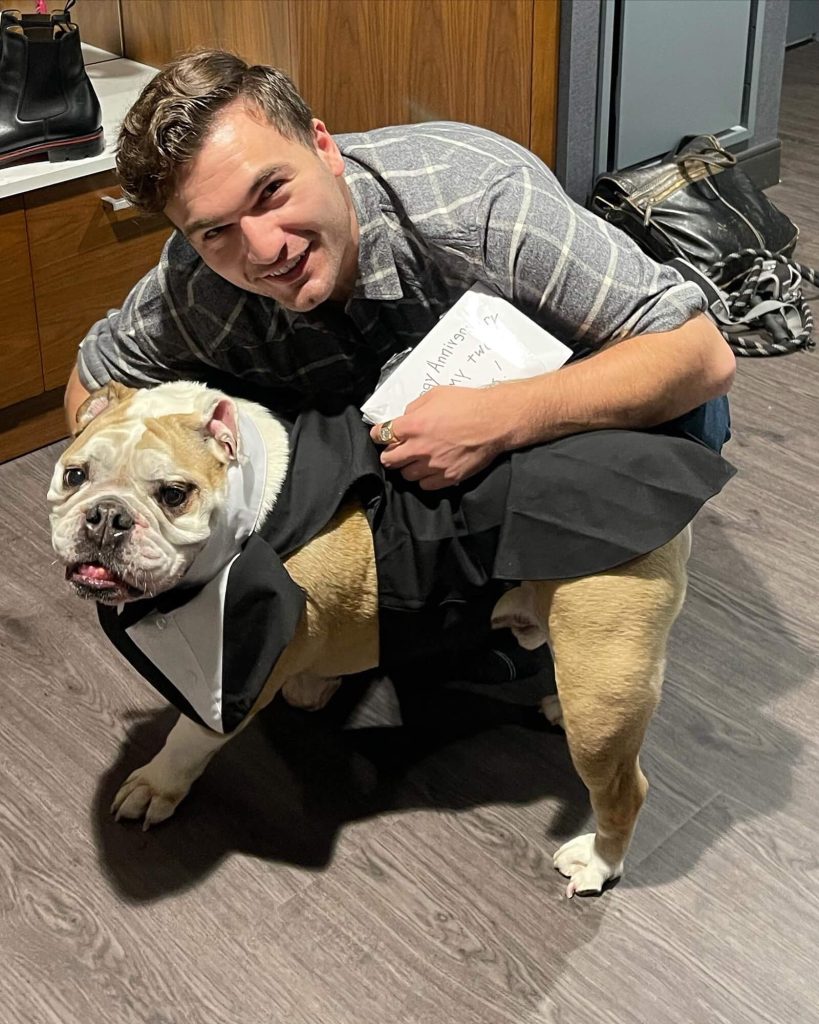 Planning
We chose a destination wedding with immediate family because, honestly, being in the wedding business, I see how much stress a huge local event can be. We aren't very public people with our personal lives, and we also didn't love the idea of a big wedding—being center of attention etc. I also have soooo many wonderful friends in the industry—multiple florists, caterers, photographers, etc. It would be impossible to choose who to use. So, destination it was! One stop shopping that we couldn't even stress too much about because it was in a different country. We landed on Roatan at a resort called Anthony's Key. Several people we know have been there and say the snorkeling is incredible and we could actually get bungalows over the water for our family. So amazing! We are both very much in love with aquatic preservation as well and the area is a huge research center for preservation.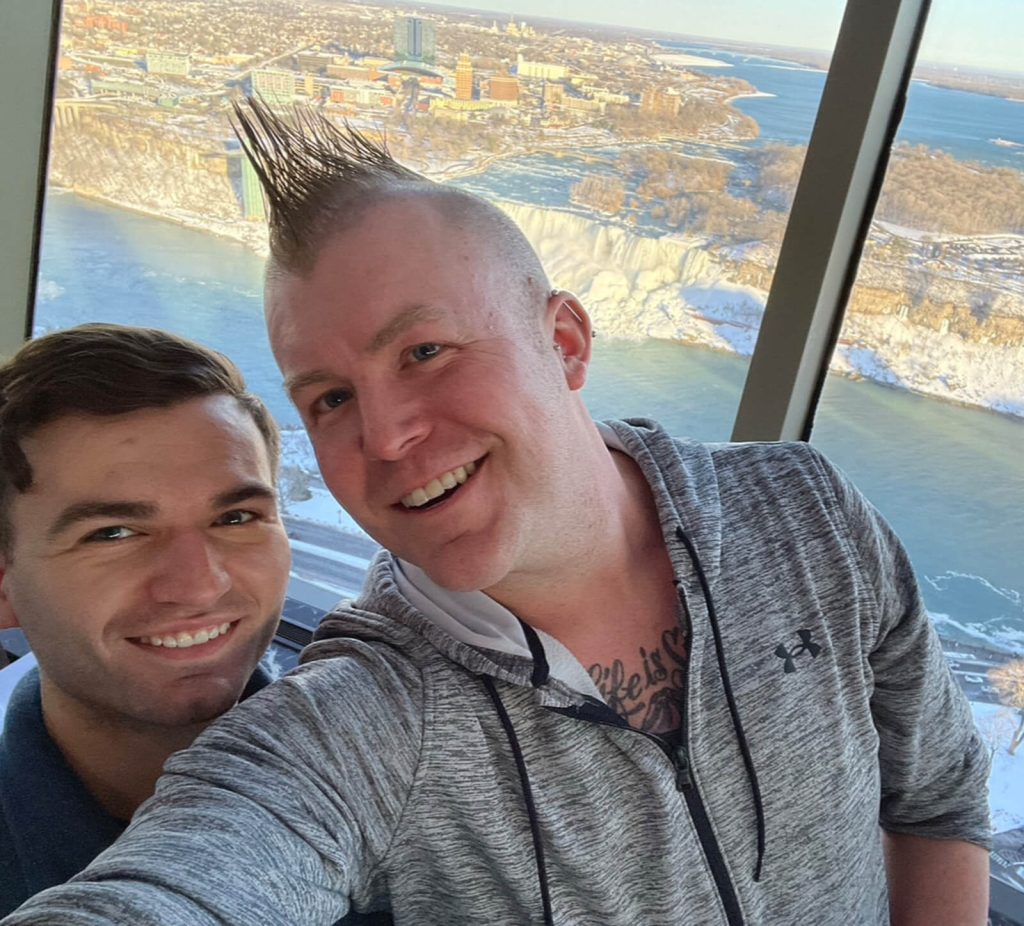 Pre-wedding Celebrations
We had one big bucket list pre-wedding celebration. I have always had it on my bucket list to go to the French Laundry and have a meal with Tyler. As a joke almost we started looking at reservations online. They open on the first of the month for the following month and they sell out in less than a minute. We tried twice and finally in March we landed a spot for April. Insane! All that was left was to plan a vacation around it. We stayed in San Francisco and had a wonderful time exploring the city, visiting places like Alcatraz, the Full House home, the Japanese gardens, and the great redwoods. It was an incredible experience. And the restaurant was hands down the best dining experience I have ever had in my entire life. It's impossible to describe because every single detail was thought of, and the food was beyond exceptional. It was truly flawless. I still dream about the time and would go back in a heartbeat if ever the opportunity happens again.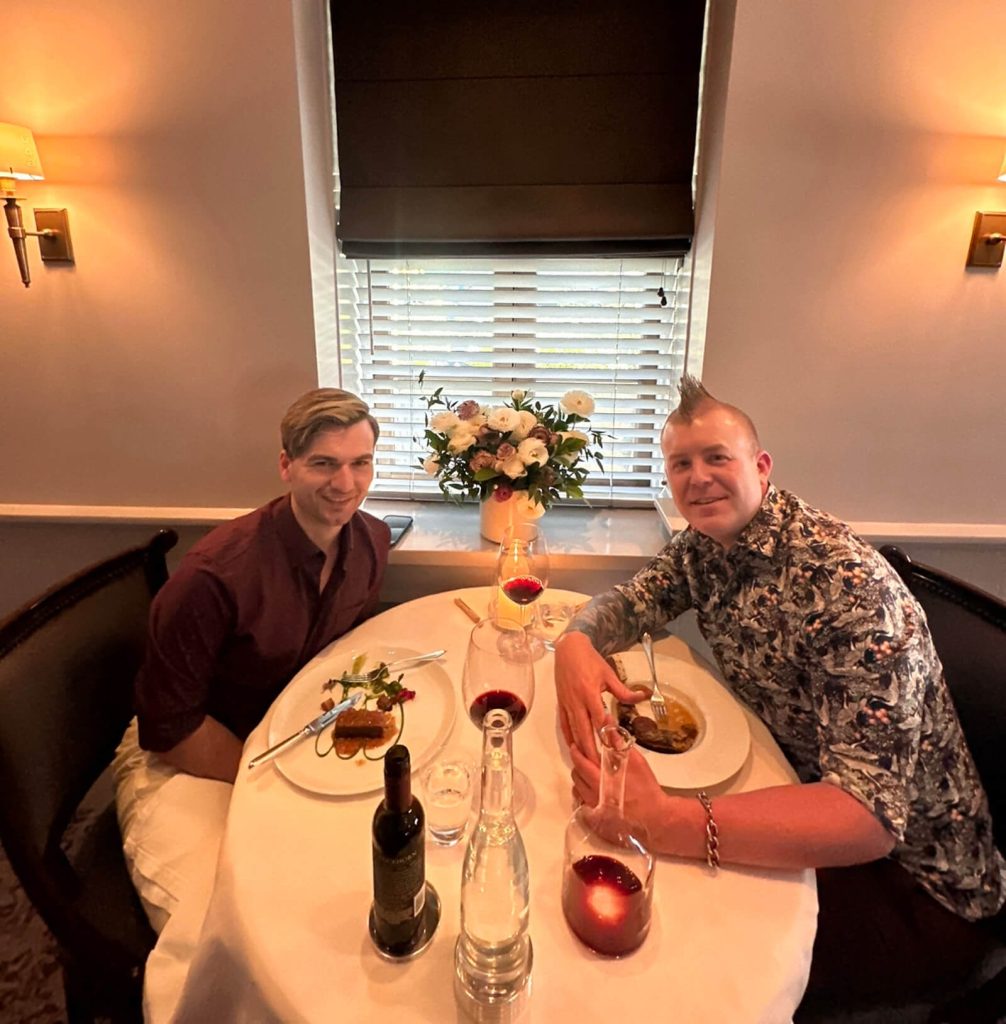 But First a Courthouse
Unfortunately, Honduras doesn't technically acknowledge gay weddings in their country. So sadly, finding someone to perform the ceremony was a potential worry. Of course, Tyler and I were worried about this and concerned about everything that goes with that. Will we be accepted? Will the person show up? After discussing with our planner, however, she reassured us that everything would be fine. The island of Roatan is very forward with their weddings and they had no issue and actually were excited to have our wedding. RELIEF! However, we actually needed to legally marry too. We decided that it was best to legally marry in the states on May 24 at the courthouse. I have to admit that looking back it was a little sad that the moment had to be so quick and rushed because we really were only doing it for the paperwork. Even as I sit on the plane now and type this, I'm a little sad we didn't do more. However, I know that our ceremony in Roatan will more than make up for it. We truly cannot wait to get to our destination and enjoy the time with our family and celebrate our love for one another and our dedications to each other. Oh, and just because the dogs couldn't come doesn't mean I didn't have our team at Cake By Jason design and make a custom wedding cake topper of all three of our dogs.