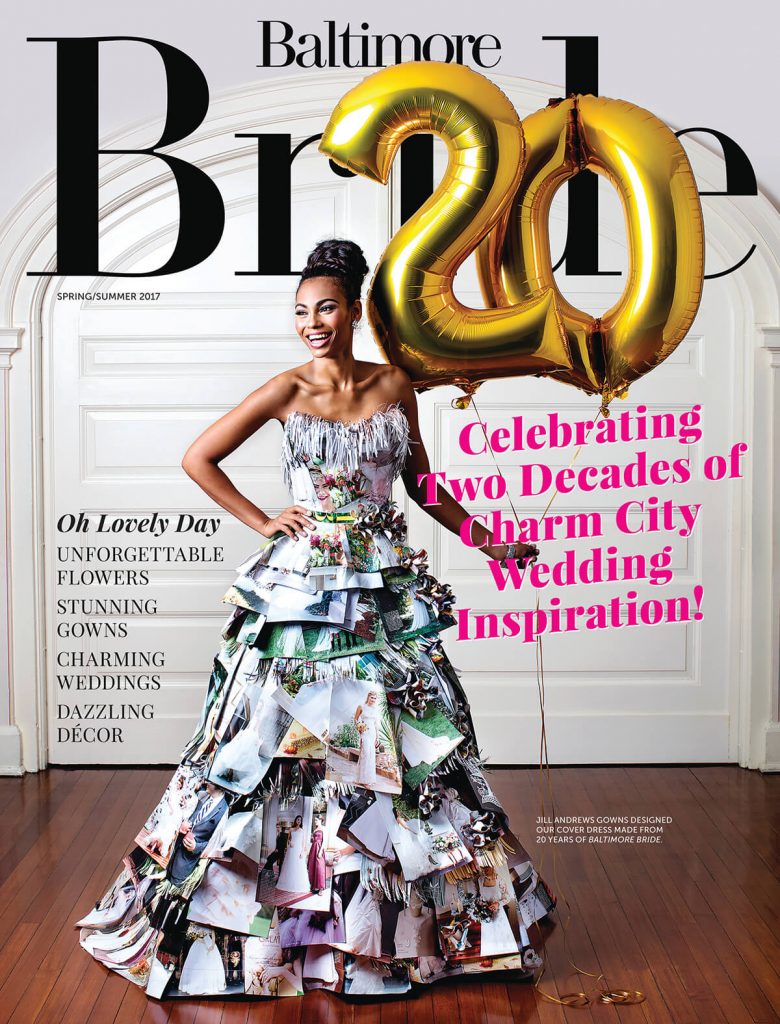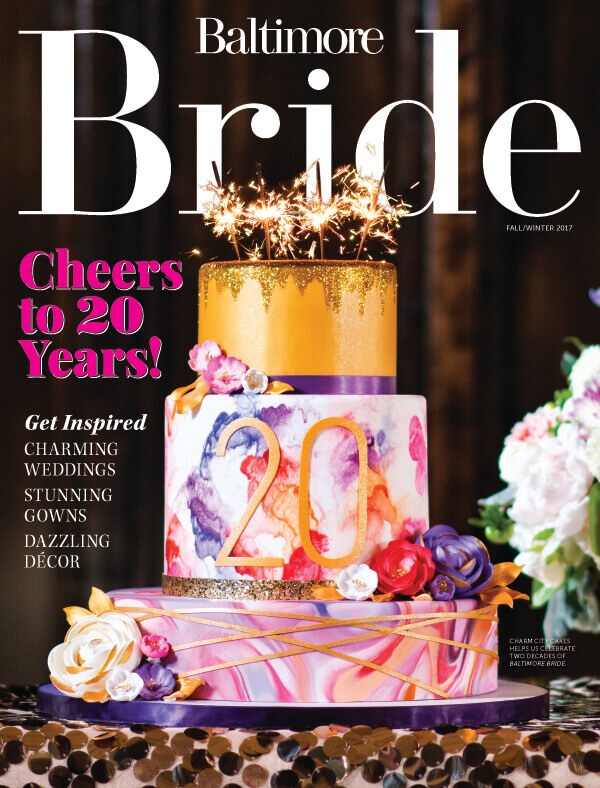 features
Classic Beauty
The intricacy of a wedding dress can sometimes best seen in black and white. There is something so timeless, startlingly beautiful, and mesmerizing about these gowns.
Girls Just Want to Have Fun
The bachelorette weekend has grown up. It's a chance to celebrate friendship with laughs around the campfire, selfies, DIY crafts, dinner under the stars, and the sweetest accommodations ever. Also, from our glamping shoot, find a fancy recipe for s'mores, the perfect play list, and proper thank-you gifts to wrap up the weekend.
Online Exclusive: Girl's Weekend
Online Exclusive:DIY
Eat, Drink, Be Married
A restaurant wedding offers the best of all worlds: an intimate setting with a mouthwatering menu, a doting staff, a fully stocked bar, and a space already outfitted with stylish décor.
A Modern Mexican Soiree  |   A Romantic Chic Affair
aisle style
Best Buds
The bridesmaid bouquet has evolved.
Love Is Sweet
There's a new wedding cake in town.
A Few Good Men
The grooms and groomsmen in our lives have only a few demands: good suits, great whiskey, and superior fun.

Material Girl
Jewelry designer Rachel Mulherin's rocks are on a roll.
the album
Local Love
Four amazing celebrations from Mt. Washington Mill Dye House to The Baltimore Museum of Art.
Mena & Robert   |  Isoima & David   |  Grace & John David   |  Sami & Lyn
Back Story
It was so hard to narrow down our favorite photos from this dazzling wedding shot by Nessa K Photography, so we put all the extras here.
unveiled
The Write Stuff
Ask the Expert: The Calligrapher
Rise & Shine
Ask the Expert: The Baker
Hampden Gets A Haircut
Ask the Expert: The Barber
A Life In Stitches
Ask the Expert: The Couture Designer
Wediquette 101
Fifteen etiquette questions answered
online exclusives
Registry
We fill an amazing A-frame home with items that we not only love, but that we'd use all the time. Styled by Kate Beck and photographs by Stacy Zarin Goldberg.
DIY
From our "Girls Just Want to Have Fun" bachelorette glamping shoot, Make Tribe shows us how to easily create some fun and easy projects, including herbal-infused honey and foraged wildflower smudge sticks. Plus, floral crowns with Local Color Flowers.
Suit Up
Lots of boutonnière ideas.
anniversary
It's Our 20th Anniversary!
All year we'll be celebrating with throwback features, a gallery of our past covers, interviews with couples we've met over the years, and wedding vendors that have been around as long as we have.