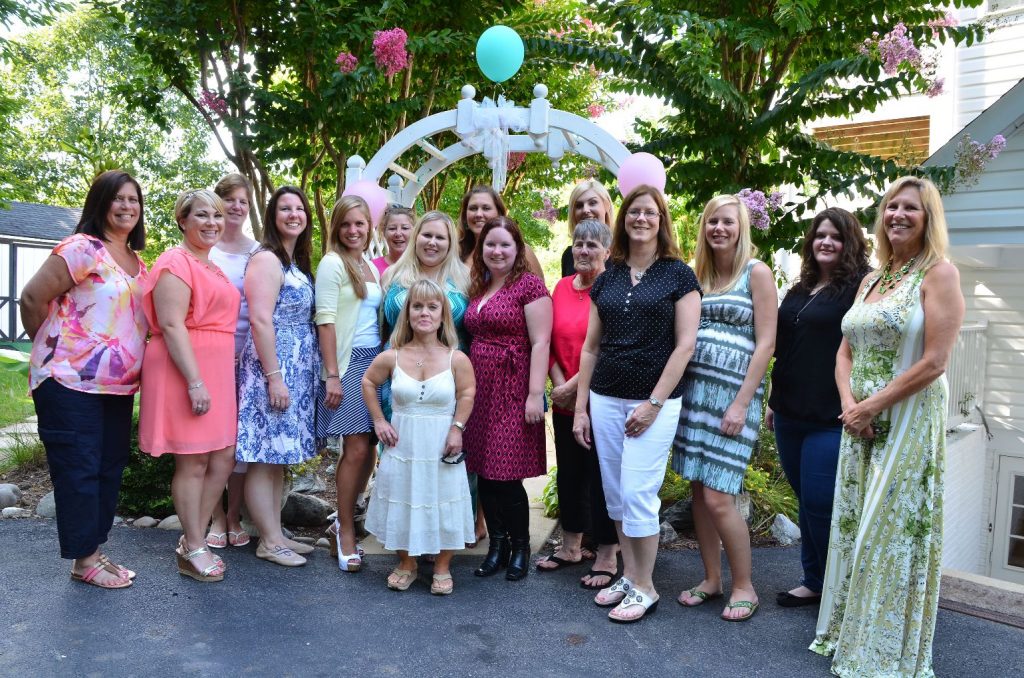 Recently I was thrown an amazing bridal shower! It wasn't a surprise, but I told them to make all the details a surprise for me, and they outdid anything I could have imagined. It was held at my parent's house with my mom, matron of honor, bridesmaids, and future in laws working hard to make it perfect. Even my dad helped out by being my photographer that afternoon and capturing all these great moments I will treasure forever.
I've been to my share of and planned a lot of bridal showers, so I know how much time and work goes into it. I hope all my girls know just how much it meant to me to have them put together something like this. It felt weird being the one with all the attention on them this time, but it was wonderful. I'm lucky to have a lot of great family members and friends who were there for me. We had around 20 ladies over for food, games, and gifts. On the ride over, I told my fiancé I was starting to get a little nervous. I wonder if I will have these kinds of nerves on the wedding day? Probably more if I had to guess, but that nervous feelings went right back to excitement when I arrived.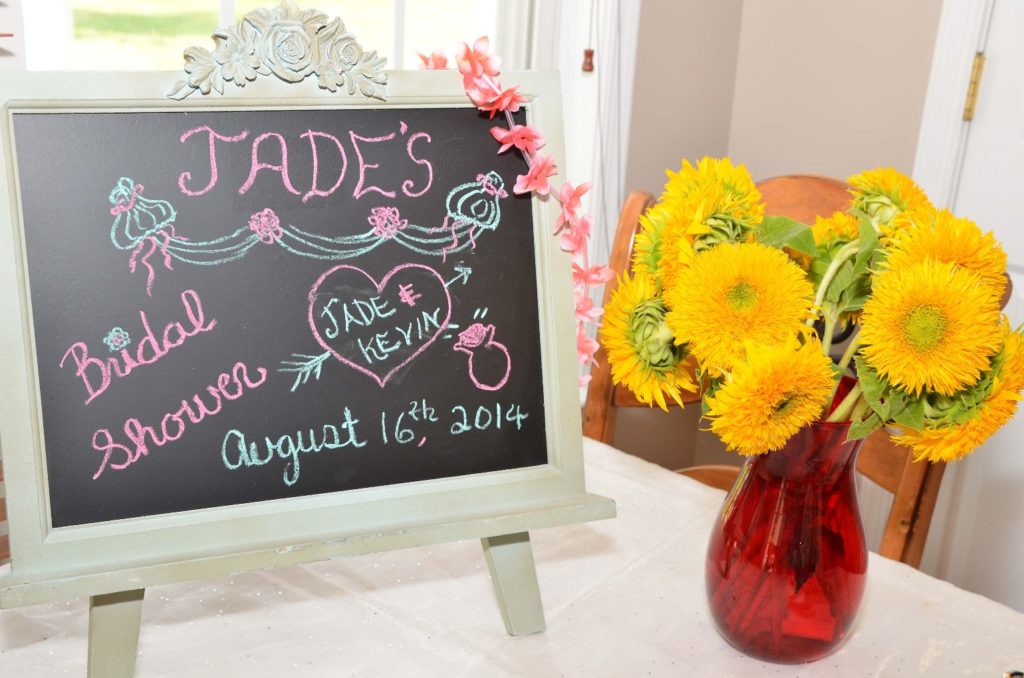 Seafoam-colored string decorations, bride balloons, and ribbons greeted us at the archway to the back patio and into the house. The desert table was the first thing I saw as I walked through the door and it was beautifully decorated with a chalkboard with a custom message and piles of cookies, cupcakes, and candy.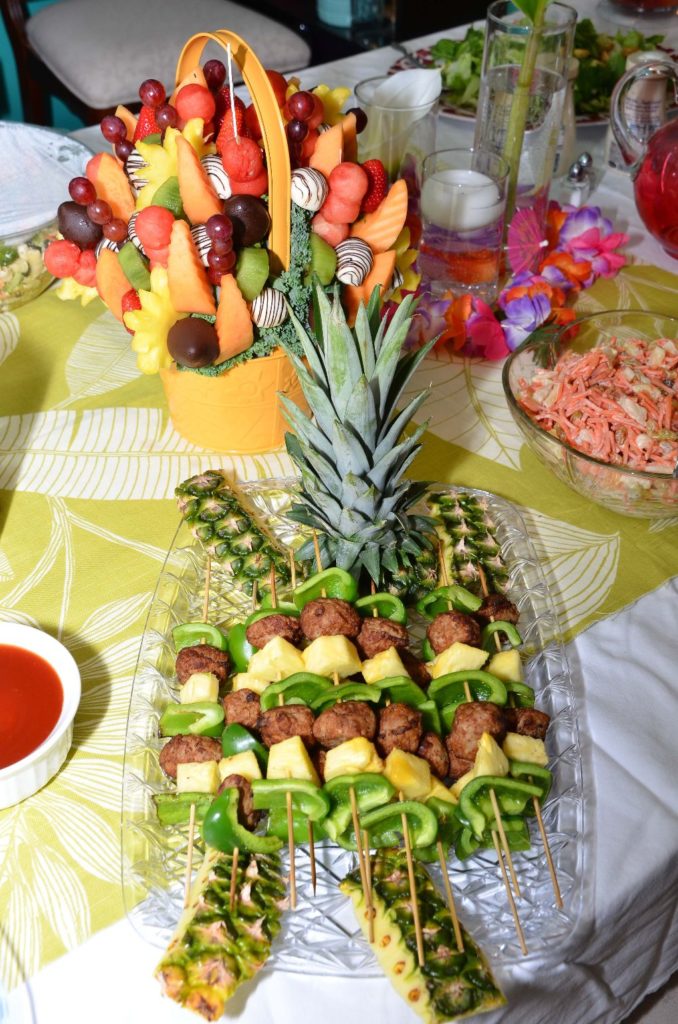 Balloons, signs, and a delightfully decorated food table drew me in as I saw my color scheme and requested "Beach/Hawaiian" theme reflected. My mom is an interior designer and loves decorating so she did a remarkable job creating the table and transforming the kitchen and living room into my own little bridal room. My cousin who is my Matron of Honor (who did all this for me at 8 months pregnant, I don't know how) organized such fun games and activities that I wish my shower didn't have to end. My bridesmaids, friends, and future mother in law made wonderful food, favors, and drinks.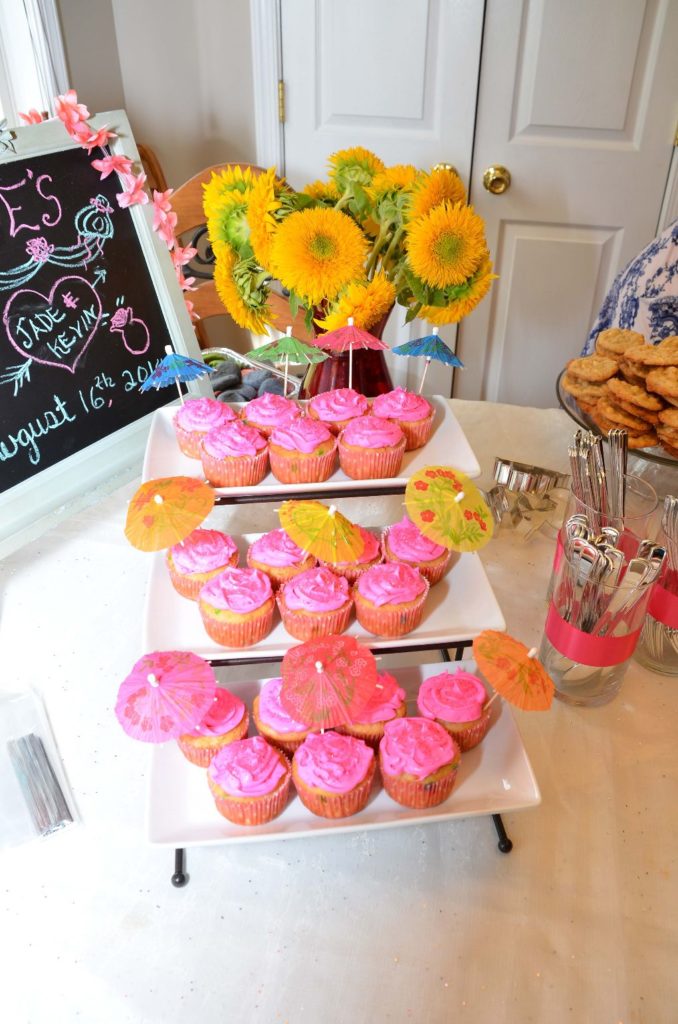 They had a bridal canvas made and everyone signed it; such a cute and thoughtful keepsake for me. As people were eating and signing the canvas they were also filling out cards describing their favorite memory with me.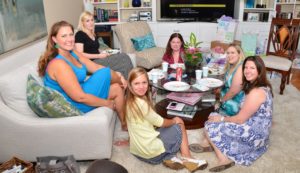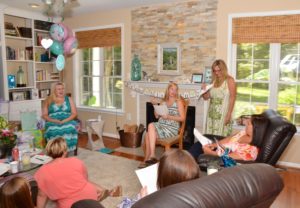 When it was time to open my gifts I would pick a card out of a bowl, read the description out loud, and had to guess who wrote it. Whoever wrote it I would then open their gift. This was such a fun and heartwarming part of the shower. It brought back all these memories and made me feel really special. Getting gifts are nice but being able to have everyone there, laughing and talking, was really the best part.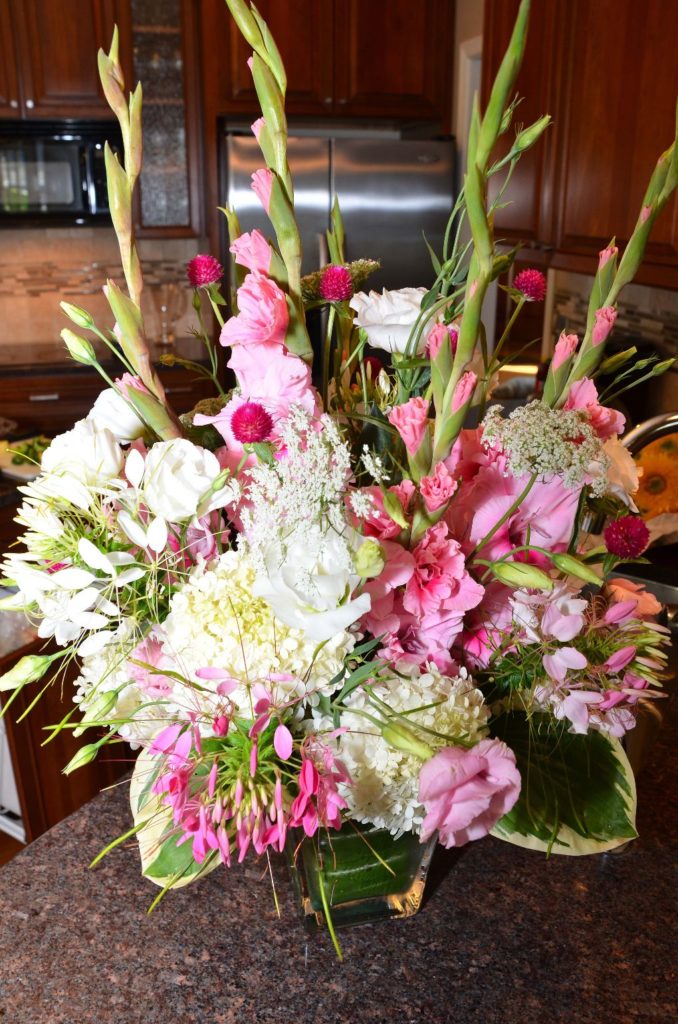 We are almost down to the one month mark and I'm starting to get more excited than stressed. I feel like I still have a lot of little things to do, but I feel like we have done a lot and I have a lot of help to get it done.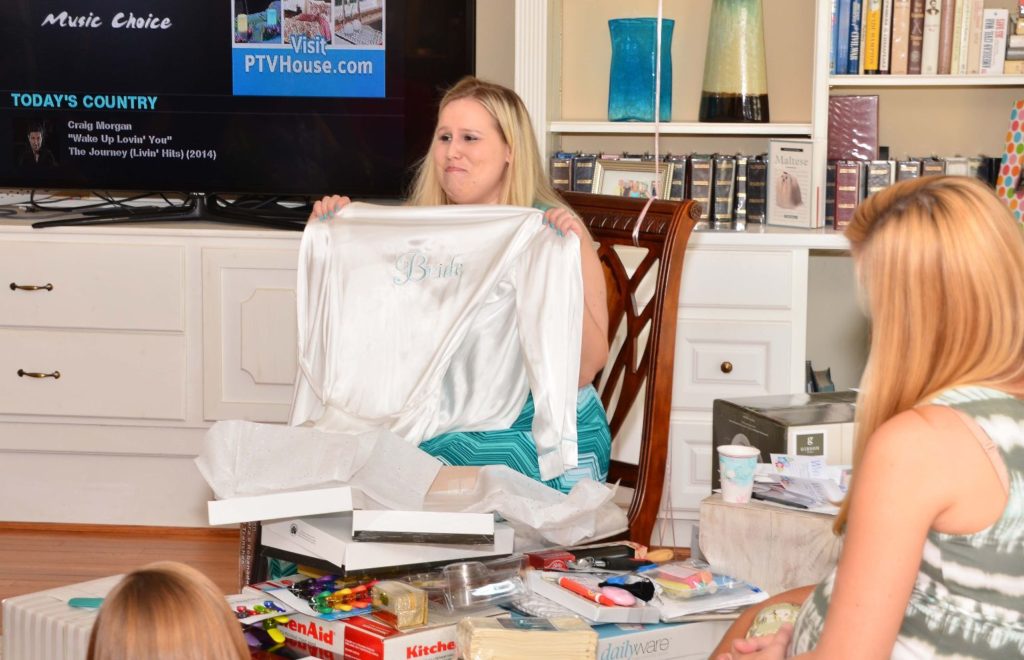 Up next will be our bachelor and bachelorette parties at the beginning of September. I'm really looking forward to spending time with a few of my close girlfriends relaxing at the beach, having dinner, and dancing. Kevin and his guys will be flying out to Las Vegas so I KNOW they will have fun! To my fellow September brides, we are almost there! Let's enjoy the last month!