I know my more recent posts have been on the serious side so this month let's talk about some fun stuff! Stuff that is pleasing to the eye and the stomach!
Being overwhelmed with the house stuff, I'm blessed to have a mom who has invested a lot of time and effort into helping with the wedding. So much she actually went on a bunch of floral appointments on her own to figure out what we would like to have. I'm going with her soon to meet with the woman who will be doing our flowers, a family friend, and I'm so excited to see everything we are thinking of doing in person. Sunflowers are my absolute favorite flower so I knew we had to incorporate them somehow. I wanted to be careful with using them because I know sunflowers can go from chic and natural to country and rustic quick, which is not the look I'm going for at the wedding. I'm thinking of doing a lighter, natural bouquet for myself with white flowers, green accents, and a few yellow flowers. The bridesmaids will have sunflowers and other accent pieces around them.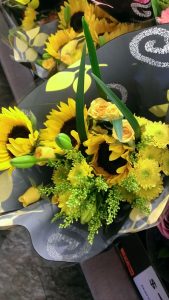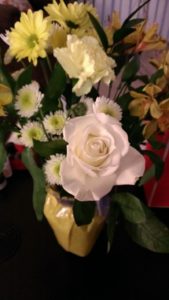 These are some flowers that have caught my eye and would like to use as inspiration. We plan on having a few larger bouquets on the gift and escort card table and smaller bouquets in vases on the tables.
I was a bridesmaid last month for my friend and these are some of the flowers she had at her wedding. I just love how much the colors "popped" and how bright and cheery they were! I never thought flowers would make such a difference but I think they really add a nice element to the whole wedding. Again, I'm so glad my mom has a knack for this (she is an interior designer) and puts it all together much better than I could.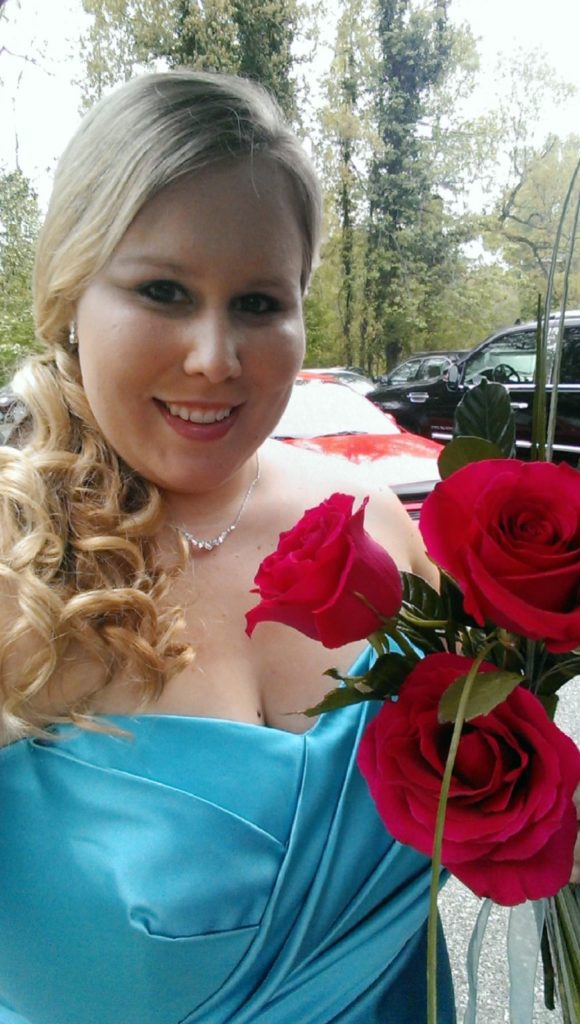 We had our cake tasting at the wonderful Main Ingredient in Annapolis. I've had their food before and I just knew their cake would be just as amazing. My mom, fiancé, and I met with them and it was the easiest, quickest, and tastiest appointment I have ever been on. I had seen a cake on Pinterest probably a year ago now, showed it to Kevin and he liked it. It is a simple two tiered ombre cake in what I like to call "sea colors." Light blue transitioning to an aqua color with some flowers placed on the sides and no cake topper. I just loved how simple yet beautiful it was and didn't want to change a thing. They said they could make it and have another sheet cake to serve for the rest of the guests. That's a great thing to do if you would like to save money, is have a smaller cake to cut and have for decoration and have a sheet cake that can be cut up and served to your guests. Our venue doesn't charge a cake cutting fee so it was a great option for us. I can't take credit for this particular photo since I found it on Pinterest but here it is: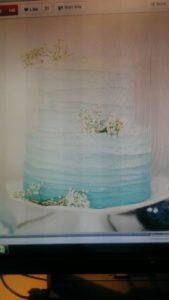 The staff at the Main Ingredient was great and their meeting space is so nice: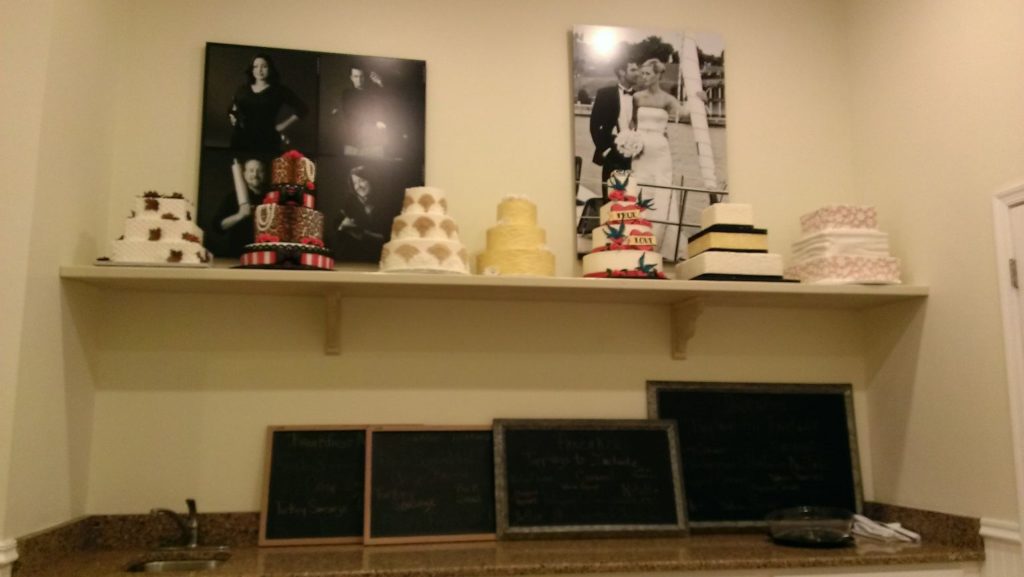 We tried a butter cream, sweet cream, and one that was a mixture of both. We tried a vanilla cake with fresh strawberries and whipped cream for me and I was immediately sold. For Kevin we tried a chocolate cake with a whipped peanut butter mouse filling and I even loved it and I don't like chocolate or peanut butter that much. We decided to do both and have the cakes made with each so we could have what we liked and the guests could have two options as well. Here are the leftovers they sent home with us: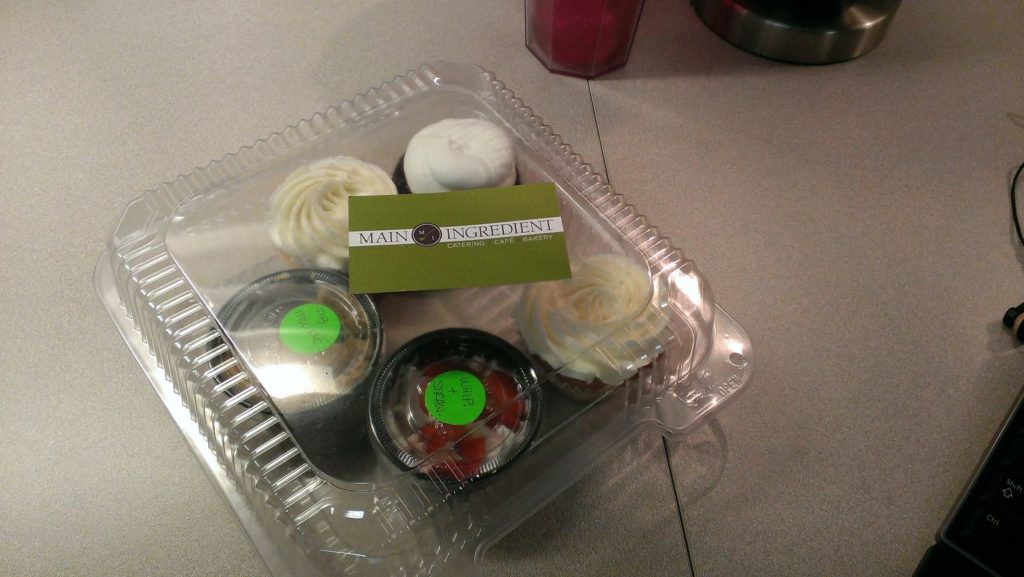 We have our wedding menu tasting this week and I cannot wait to try all the delicious options. We pretty much have an idea of what we would like to have just based off of the list of offerings, but we still want to try out some other things; maybe something will surprise us and we will just have to have it!