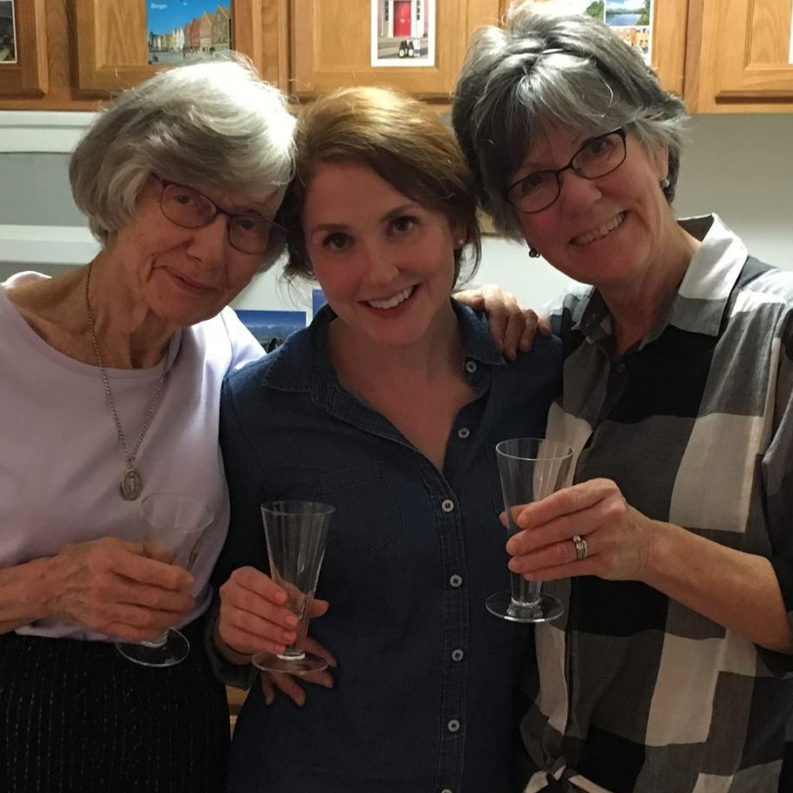 I have always loved dress up. As a kid, I would create elaborate make-believe games and wear costumes along with any random thing I could find to transform into a character. Unless you pursue a career in the performance industry or have a life with glitzy events, as an adult, there are not many occasions to wear truly spectacular, out-of-the-ordinary things. However, wedding dress shopping poses the opportunity to play dress-up and wear an article of clothing one would ever otherwise wear. It is ultimate dress up for grown-ups.
Despite my love of dress-up and theater growing up, I do not have an extremely bold or eclectic style. I tend to be a classic, simple dresser who steers clear of trends and risky choices. Prior to getting engaged, I would watch shows like Say Yes to the Dress and enjoy the gorgeous garments but often feel they would not make me feel like a timeless, classic bride. I also questioned anything too fitted; I mean, eating and moving at a wedding seem crucial to me, though kudos to those who pull off the fitted look. However, I did not give dresses a lot of serious thought before getting engaged because I had no clue how they would look on me. I wanted to someday experience the joys of ultimate dress-up myself with an open mind.
Since Greg and I found our venue quickly, we were able to move forward with wedding planning with the vibe of the Belvedere in mind. I knew a classic, timeless dress would work in the venue and on me. I'm a petite person and knew many dresses would swallow all 5'1" of me in a sea of tulle. I recognized that I would not be rocking six-inch heels nor would I want something with heavy corseting. I struggle to suffer for the sake of beauty, especially when wedges and A-lines exist.
While hunting for dresses on Pinterest was fun, I was coping with the news that my grandpa was really sick. My mom called me the morning after Greg and I returned from Paris. It was incredibly difficult because my grandparents (same ones Greg got my engagement ring from) had always been a huge part of my life. My mom and I would stay with them for a few weeks every summer and I became accustomed to living with them for weeks at a time. As I looked for dresses, I was conflicted between excitement and knowing I was researching for an event my grandpa would not be there to attend. My mom came down for Massachusetts to stay with them and help, which meant she was only an hour or so away in Virginia. However, wedding planning and dress searching talk did not distract from the reality.
Emotional struggles aside, I was very excited to go dress shopping with my mom. We made an appointment at Betsy Robinson's Bridal Collection first because it came highly recommended by a good friend who bought her dress there. It was an exciting day for both my mom and I: ultimate dress up and distractions in lace and ivory. I anticipated some indecision since I can agonize over options at times. I hoped that my gut reactions at the Belvedere would translate into the dress world.
The Betsy Robinson visit resulted in a few favorites and affirmed my thoughts that fitted was not my style. There is something really freeing about putting on a ballgown or A-Line after being sucked into a mermaid or sheath. While I loved lace, my favorite was a simple ivory silk ball gown. It felt a bit overwhelming and more modern than I wanted, but it was my favorite and, at the time, I thought it could be the dress. However, I had yet to have an extreme gut reaction aside from loving being able to kick my legs around in the less fitted options.
My second appointment was at Global Bridal in Old Town Alexandria, VA. I had always hoped my grandma would come to a dress shopping adventure, but she, understandably, did not want to stray far from my grandpa. I went into this second shopping trip less excited. My mind was not fully focused on the joy of the day, despite the fact that my mom and cousin were with me. I felt like dressing up wasn't going to transform me this time; I would still be Patrice, distracted by reality. I went in not expecting to find a dress I truly loved and was pleasantly surprised by my first dress. I saw it, loved it, tried it on, and was transformed into a bride. I felt elegant and classic, exactly as I had hoped.
My mom and I went back to my grandparents with tons of pictures to show them. My dad loved the pictures, though I was sad he was in MA when I went shopping. However, I knew picking sooner meant my grandpa would get to see the pictures. We toasted with champagne with my grandma, who loved the pictures of the dress, and I got to show my grandpa.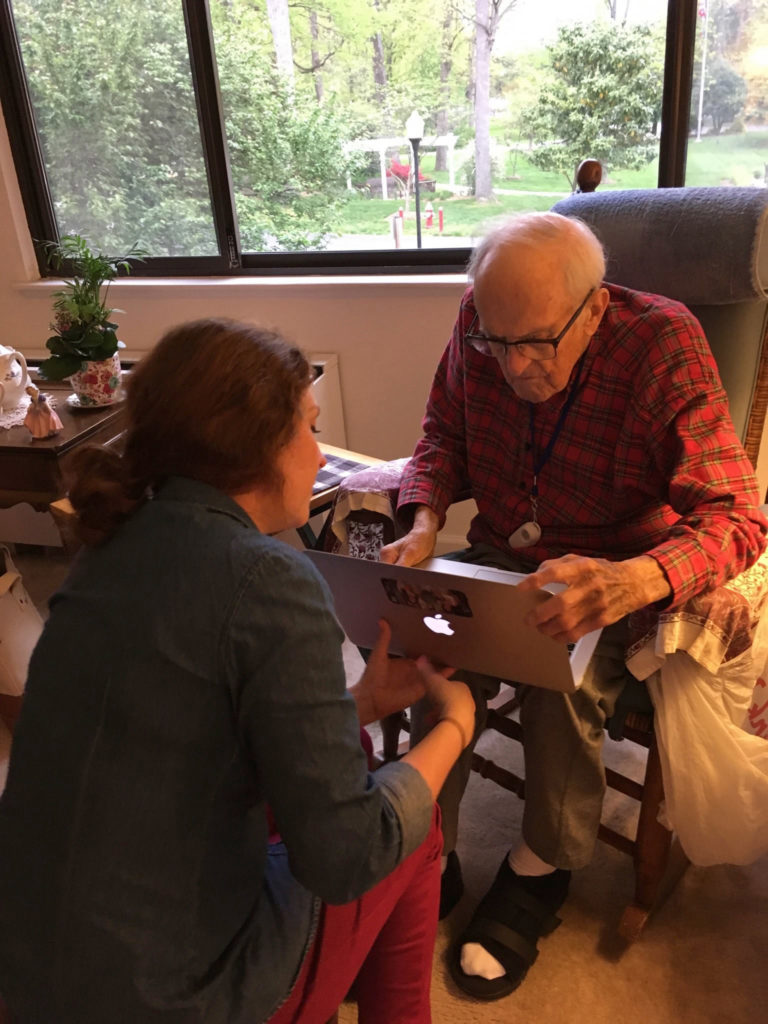 Showing my grandpa pictures of me in my dress while he sat in his rocker was a heartbreakingly wonderful moment. He said it was beautiful and smiled as he looked through the pictures. I treasured that moment.
My ultimate dress-up moment won't come again until my dress arrives. Unfortunately, my grandpa passed away in June. He will not get to see me play dress-up, but I guess years of playing it with my cousins and forcing him to watch performances makes up for it. It took me four months to write this blog entry despite how much fun writing the previous entries had been. I cannot wait for my friends and family to see my dress and watch me transform into a bride. Whenever my doubts creep up on me, I remember that this is the dress my grandpa was able to see and it reminds me that I chose the right one.
Dress-up is about using clothes to transform and escape reality. While wedding dresses are the ultimate dress-up, I'm going to remember reality, both challenging and joyful, while I wear it.