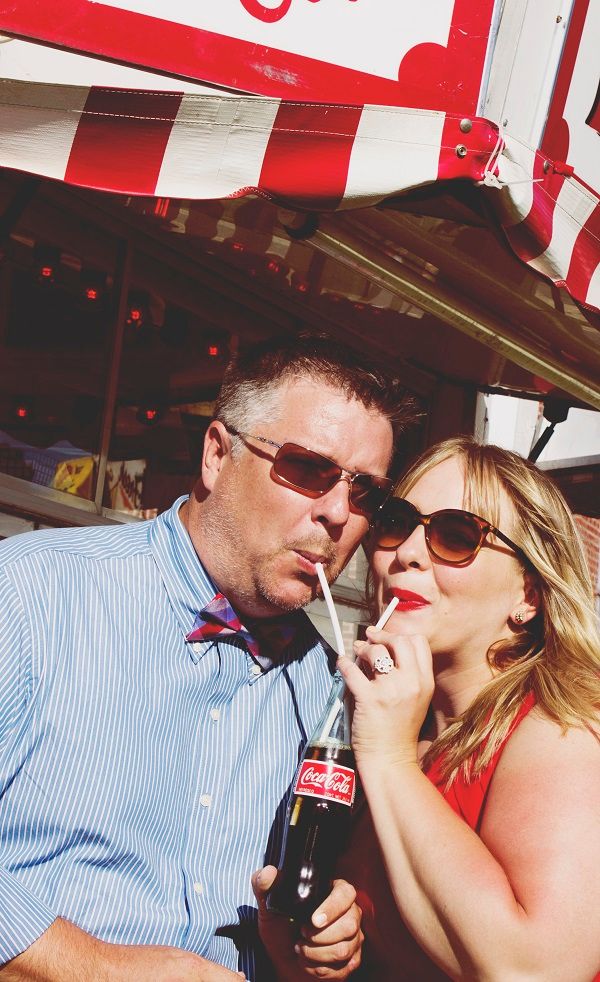 Deciding on the theme and location of our engagement photos was a no brainer. My grandfather began a family business at the local fireman's carnivals decades ago and a carnival seemed fitting. Not to mention my love for color, we all know how a carnival is filled with beautiful bright primaries. But, when discussing which local fireman's carnival to shoot at with my Mom, I couldn't pick. I have worked carnivals for my grandparents and later for my parents since I was a child. They all hold a special place in my heart. There are so many memories with my sister, my brother, and my cousins . . . how could I pick. Then I discovered that my parent's had met at the Walkersville Vol. Fire Co. Carnival and we had our answer. My fiancé and I decided to embrace the romance of it all and the holiday that this carnival always falls on, Independence Day, and deck ourselves out in red, white, and blue and headed out to the carnival on a beautiful sunny day with the help of a relative to capture all of the fun.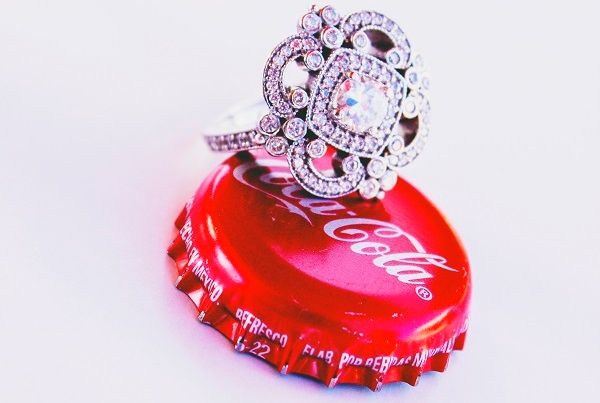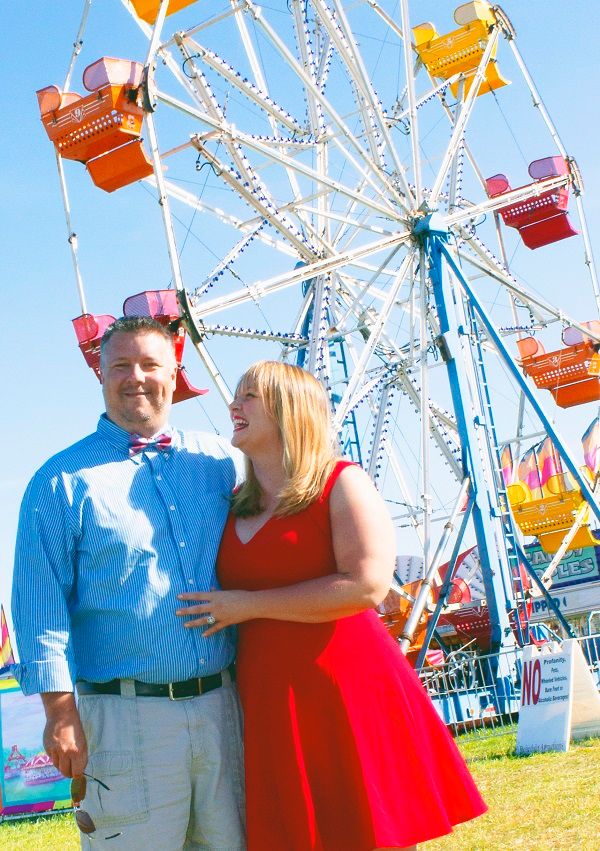 As I am sure most of you can relate, my fiancé is not keen on having his photo taken or bowties for that matter. But, he was an absolute doll and ended up striking a few GQ poses when he thought we weren't looking. I had a blast dressing up and taking a break from the chaos that is wedding planning to really enjoy my sweet, funny, and handsome soon to be husband. Only 2 months to go!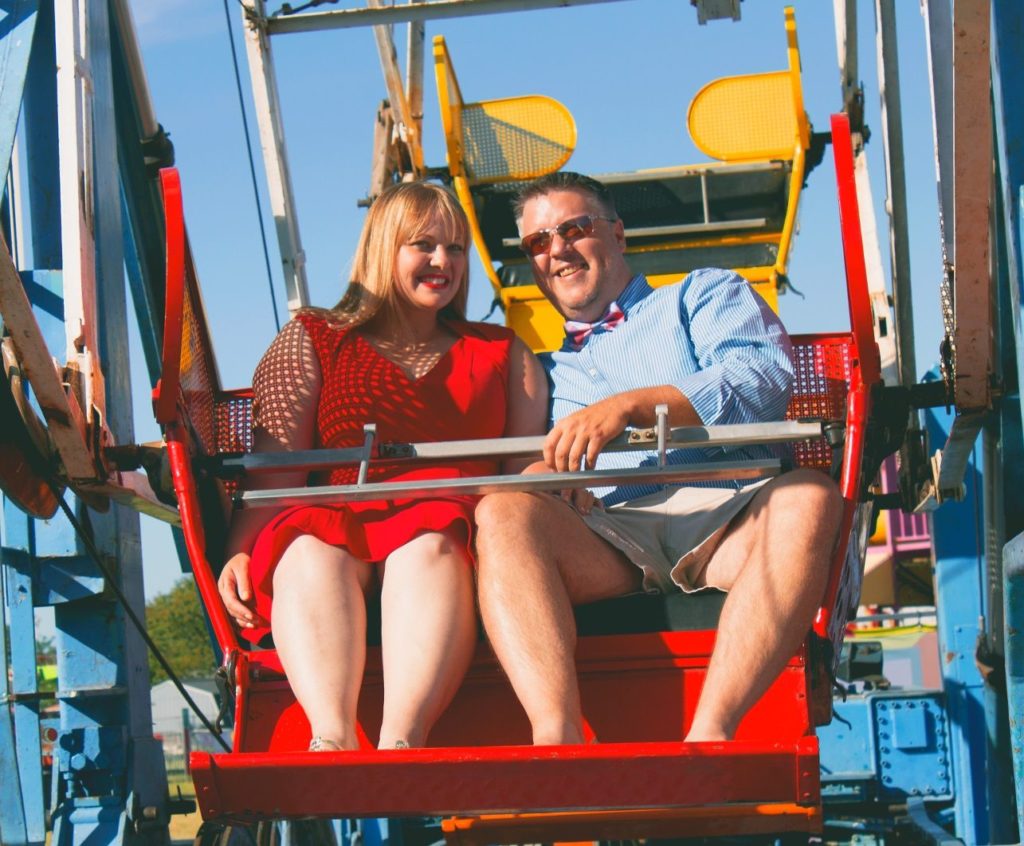 – Rebecca Smith
Rebecca is a wedding blogger at soontobeamrs.com too. You can follow along more closely with her planning on Facebook.