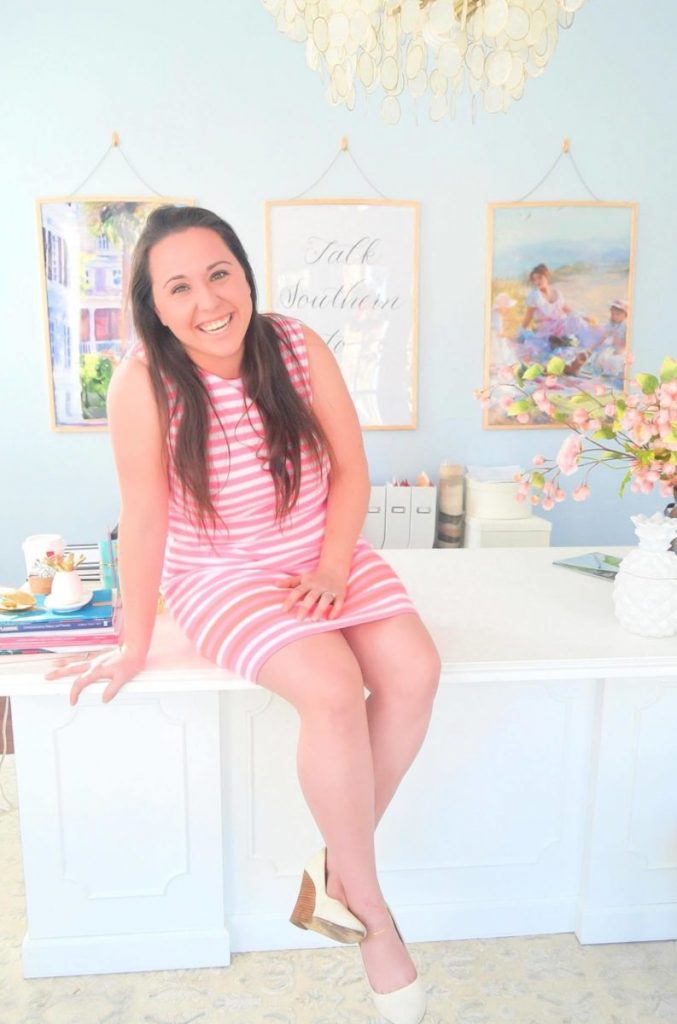 Photo courtesy of Elle Ellinghaus Designs
Hey there!
Yes, you with the wedding binder in your purse, the newest edition of Baltimore Bride on your night stand and the Etsy app open on your phone.
I know how you're feeling right now- happy, stressed, scared and overwhelmed all at the same time. I get it. You never knew it would be this exciting, exhausting, or overpowering process you'd have to endure for months. But I'm going to let you in on a little secret . . . IT GETS EASIER SOON!
I've been in the wedding industry for six (AHH!) years now, and before getting engaged, I would laugh to myself and think how easy planning my own wedding would be someday. Boy, oh boy was I wrong. Almost nothing you've ever experienced can prepare you for the trials and tribulations you'll face when wedding planning.
Many of you have been thinking about this day since you were little girls. Others may have had a tsunami of ideas and designs flood their brains moments after saying yes! No matter where you are in planning, you still want your day to be perfect and everything you've ever dreamed about. And that takes a lot of hard work, dedication and wine.
There are somedays when you'll want nothing more than to just sit on the couch, order a pizza and forget about your mile-long list of to-dos. Other days, you might be able to go for 3 or 4 hours of just submitting inquiries and looking at venue photos. And that's okay! It's all about balance, right?
I'll admit it first- sometimes I feel guilty because the last thing I want to do is look at another invitation suite. Other days, I'm giddy thinking about my dress and what EJ's face is going to look like at the end of the aisle on that Saturday in September. More often than not, it's that thought that brings back the excitement of planning. It makes my heart leap thinking that someone loves me so much that he wants to spend every day for the rest of his life with me. And that should be celebrated.
When it really comes down to it, the only thing you have to remember is that this day is so much more than flowers and photography. This day is about the beginning of your new life together with your person. So on the days you feel most exhausted and overwhelmed, forget about the planning. Grab your bae and your favorite pair of shoes and just be in love for a few hours. Forget about the budget and the seating chart and dance around the living room to your favorite songs.
Always remember that there are people in your corner.
Happy Planning!
Maureen
PS: To all of my fellow brides in long-distance engagements right now, may your wedding planning wine glasses runneth over! All my love to you, my sisters! We will see them soon!