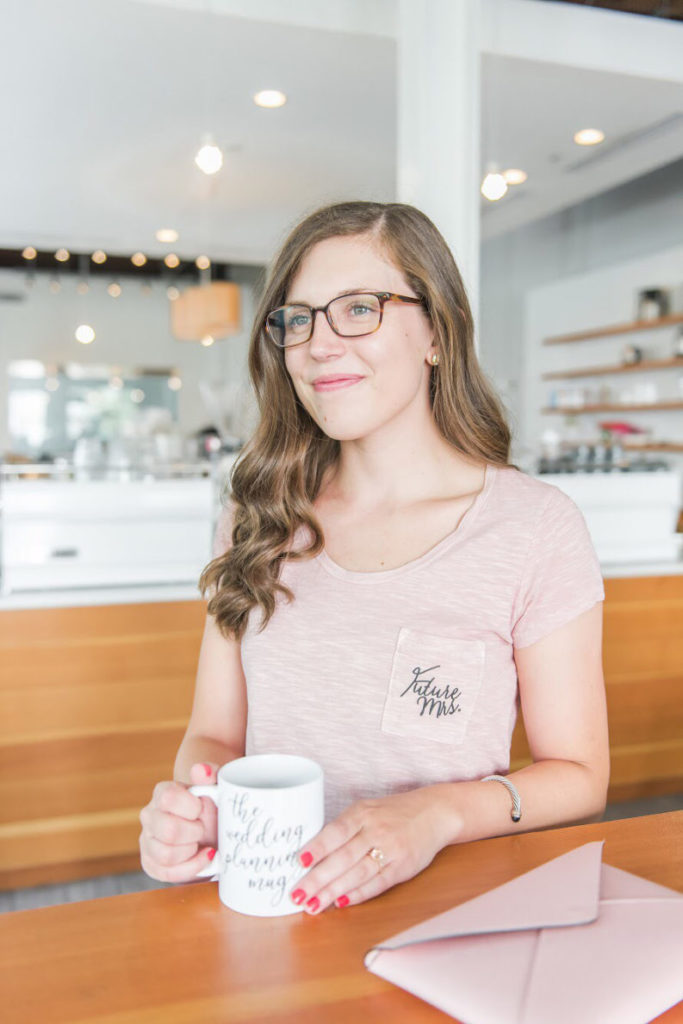 Photograph by Jade Nikkole Photography
Bride Brain is real people. Pregnancy brain is a term often used to describe a woman's forgetfulness or "Brain Fog". But I'm telling you that Bride Brain is also just as common! Forgetfulness, feeling like you're in a constant fog and a one-track wedding mind.
When we first were engaged, I had a few friends make jokes that I had "Bride Brain" when I would forget something or lose my train of thought. But it wasn't until these last few months that I discovered the true meaning.
Since we hit the five month mark, I feel like I've been on a constant wedding kick. Thinking about what I have to do now, what I need to do tomorrow and next month. Taking almost every moment of free time to wedding plan and even times I was supposed to be working, planning (sorry boss!). During all of this time I've frequently had the feeling that I was forgetting something important. Then I would remember something and think, 'That was it!' until my forgetfulness feeling returned.
Wedding planning is truly a continual feeling like you're missing some detail or you've forgotten to email a vendor back or that you thought you completed something on your checklist but you actually didn't. It's chaotic and messy but at most times fun. Some days it's waking up in the middle of the night because you forgot to add a table to your reception space for escort cards. Some days it's jumping for joy over the GORGEOUS cake topper that came in the mail!
Bride Brain is taking in the lasting few moments of being a bride. It's hard to believe in just one month we will be ending our time as fiancée/fiancé and becoming husband and wife. One thing I can see clearly through this wedding planning fog, is that I cannot wait for our married life to begin.