e are now in the month of July. AKA Wedding Month. Which means this post is brought to you by: Wedding Insomnia. You know, the constant thoughts of day-of itineraries, final payments, last minute DIY projects, hair trials, dress fittings, and a million other details which result in the inability to fall asleep. I am hoping a little blog therapy will put my mind at ease – at least for tonight. Don't get me wrong, I am beyond excited for what is coming in less than 12 days and am so glad it's finally here. But that also means it's here. And despite our "long" engagement, we are still feeling that last minute pressure. So, instead of focusing on what needs to be done between now and July 19th, I will recap the awesome things that have happened in the past couple of months since my last post.
We were lucky enough to have not just one but TWO wonderful bridal showers. The first shower, hosted by my bridal party (including Kristine's MOH, Heidi) and my mom, was for our Maryland family and friends. They decided to take inspiration from our bridal parties' dress colors as well as a nod to chalkboards which are part of our wedding décor. We were so impressed with all of the thought and effort that went into the details of this celebration! Here is a glimpse of some of our favorite moments: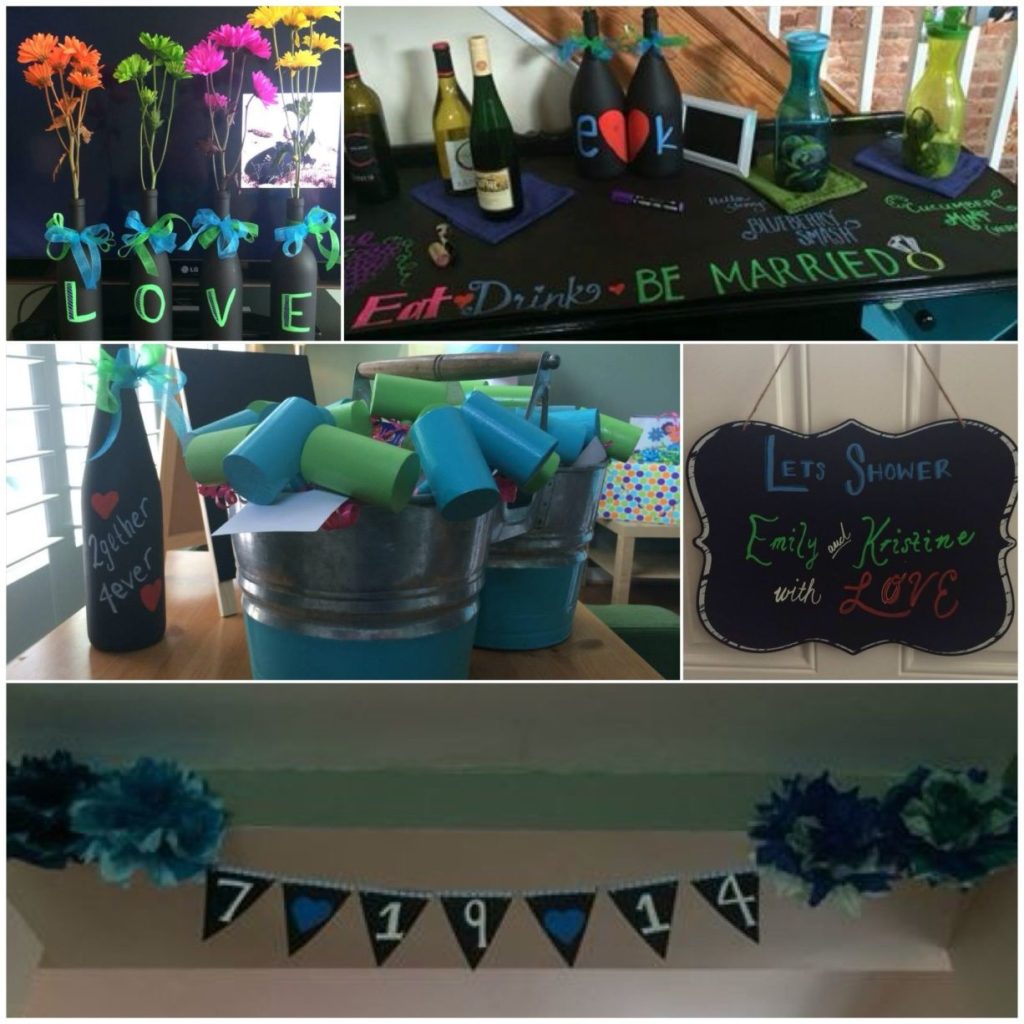 One of my favorite parts of the shower was during gift-opening. Now, I know what you are thinking: this is usually the most boring/tedious/awkward part of bridal showers. Not this time. At the beginning of the party, guests were asked to write a question for the brides to answer about each other. Then, before we were able to open a gift, we had to answer one of the questions – newlywed style – at the same time using chalkboards. This actually became a very entertaining way to open gifts and Kristine and I really impressed the "audience" with our identical answers (sometimes even using quotation marks in the same way).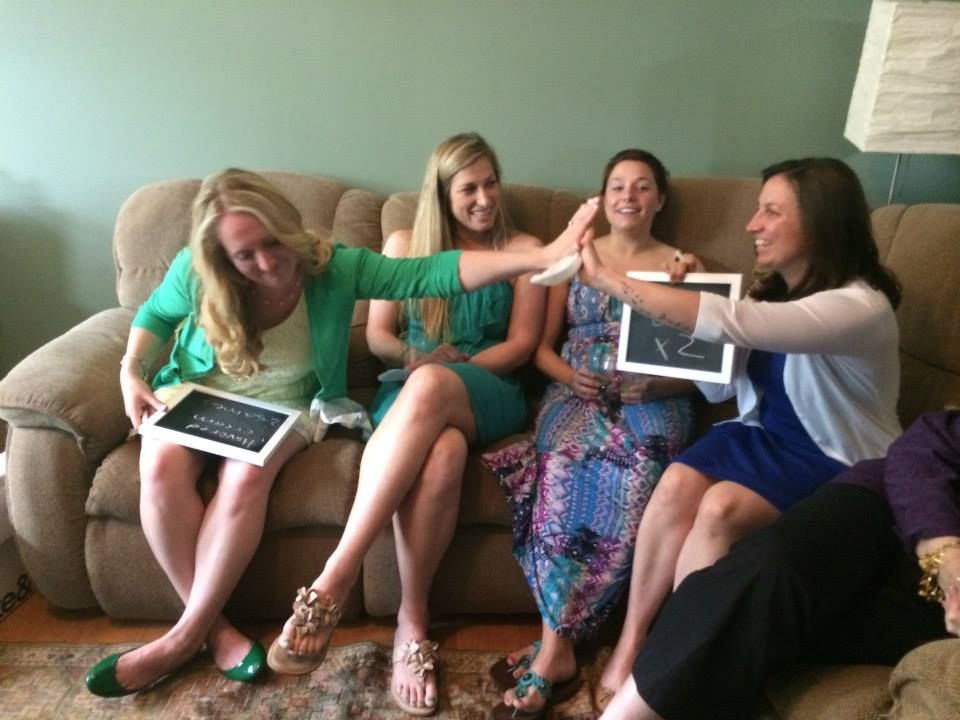 Kristine and I high-fiving after we gave the exact same answer to how we both take our coffee.
The celebrating continued about a month later when Kristine's bridal party and mom threw us a shower for her New Jersey family and friends at her sister's home. Because Kristine grew up on the shore and has a strong connection to the sea, the Jersey shower had a nautical theme to it. Her art-teacher sister did an amazing job with the decorations while her mom and bridesmaids handled the food, entertainment, and favors. Among the eating, mingling, and celebrating, the guests were asked to self-address an envelope that was provided for them. These envelopes corresponded to a set of thank you cards that were pre-purchased for us. This made writing our post-shower thank you notes that much easier – they were even already stamped for us which was clutch. It was a great day with great people and incorporated a meaningful aspect of Kristine's life into our wedding festivities.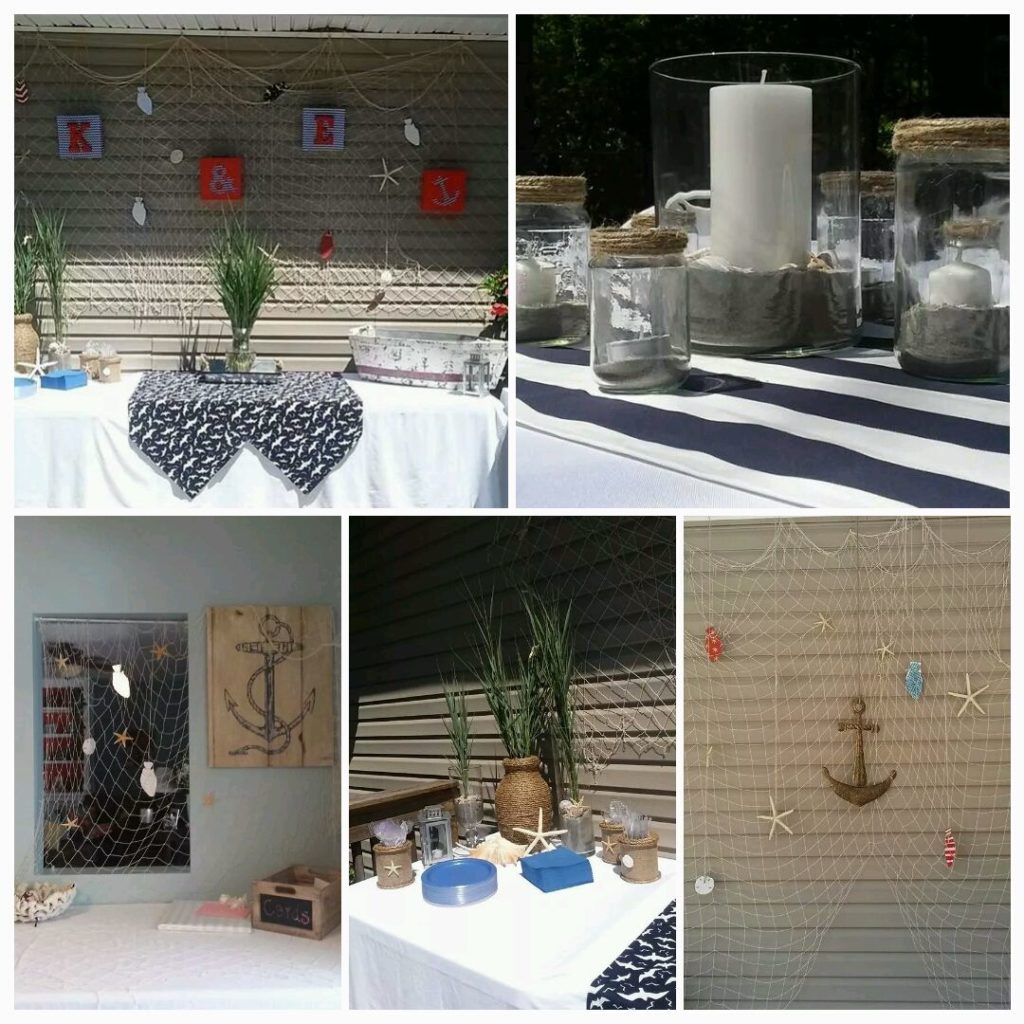 We cannot express how thankful we are to our families and friends for making BOTH of our showers memorable and special. I mean, I could express it but it would be more like a novel than a blog, so I'll refrain (you're welcome). Just know it's a lot of thanks.
Left: Kristine and I at the MD shower; Right: Kristine and I after the NJ shower
In addition to our own celebrations, we have been blessed to be part of many other celebrations on the road to our wedding. In the past two months, we have been to two weddings (congrats to Amanda & Corey, and Erin & Andy) – one of which I had the honor of being a part of.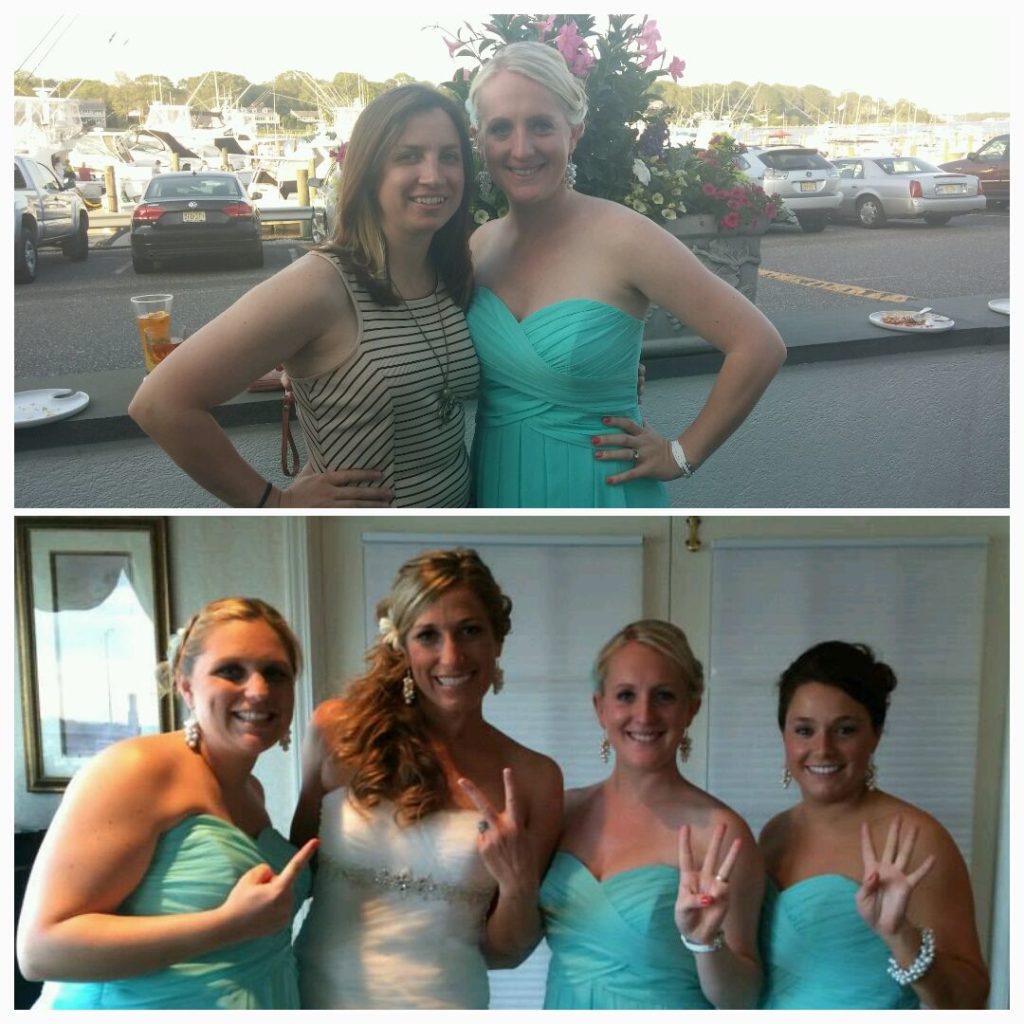 Top: Kristine and I at Amanda and Corey's cocktail hour; Bottom: Meagan, Amanda, myself, and Jenna (going to have a repeat of this photo very soon with these three as my bridesmaids and me as the bride!)
We also had the great pleasure of welcoming Addison Grace into our lives. One of my best friends and bridesmaids had her first baby just over two weeks ago and we are so excited to have one more (super cute and super snuggly) person on our guest list!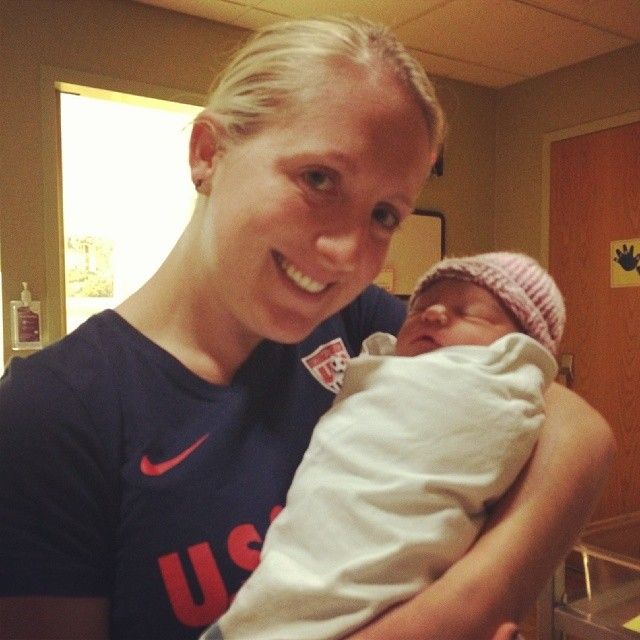 Auntie Em with Addison Grace, just hours old!
One of the most recent items we crossed off our list was applying for our MARRIAGE LICENSE. As I'm sure you are all well aware, this is a big deal for us. We are lucky enough to live in a time and a state that recognizes our marriage as equal and legal. Also, the Presbyterian Church recently voted to allow its pastors to officiate same-sex weddings, which means our Reverend is able to marry us within the parameters of his church. It is not lost on us that this is still a very real struggle for many gay couples and we will continue to fight for and support marriage equality for everyone.
All of these awesome things have certainly kept us busy in last couple of months, but it also made me that much more excited for OUR awesome thing. And I have certainly learned the importance of waterproof mascara. As we quickly approach the big day, I am reminded of how much love and support surrounds us, which means our day will be perfect. Thanks for catching up and next time you hear from me, I'll be MARRIED!!!