Finding the perfect bridesmaid dress was high on my list of stressors. I've been in my share of weddings and at one point had a small closet of bridesmaid attire, though I'm still waiting for the Antebellum dress with matching parasol that will round out my Katherine Heigl experience!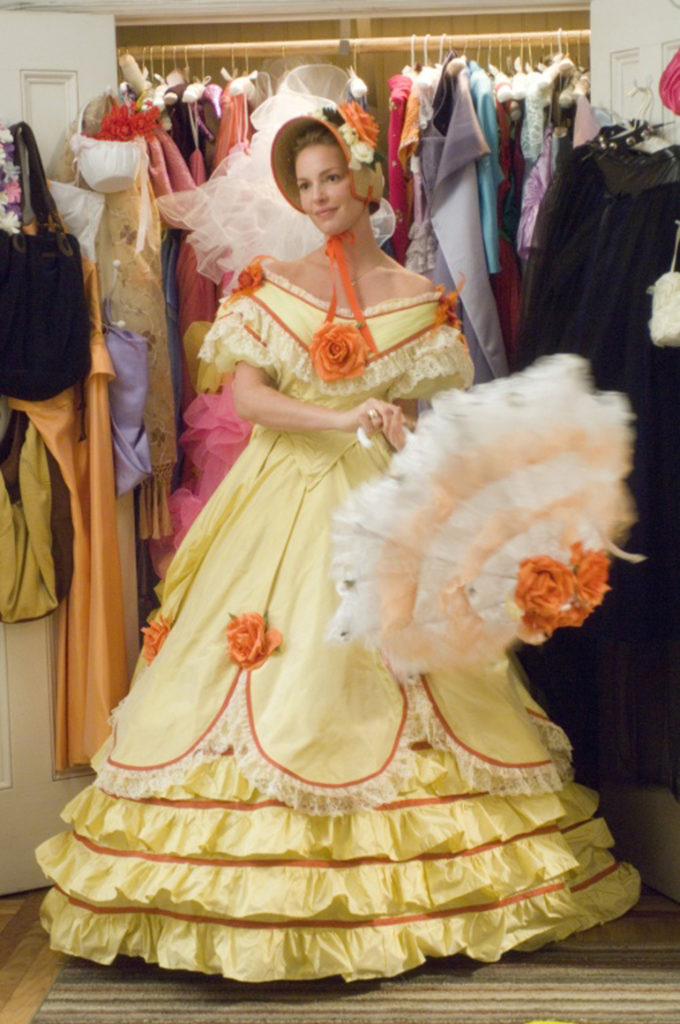 Looking at my own bridal party, I knew what I wanted and tried to stay away from things I disliked wearing. On the dislike list – strapless, boning, elastic, and chiffon. I know that everyone but me loves chiffon, but I'm not into running after people with a steamer on my wedding day. Because it will be wrinkled and it will bother me. I wanted a more classic silhouette, preferably in an emerald green.
I started with some basic research and found the perfect dress!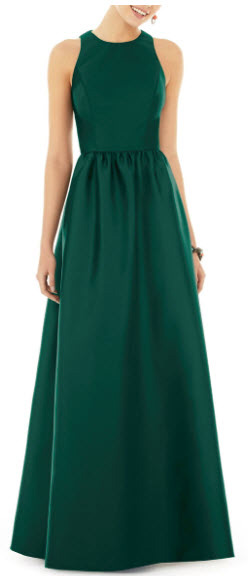 I found it on Nordstrom but it had one huge problem, it only came in one length. I have two bridesmaids who are over 5'10" so there's no way that the standard length would be long enough! I also found it on Dessy, which would custom make each dress and offered extra length as an add on. However, they don't have a try on for this dress and of course any custom dress is final sale.
What worried me is that so many reviews said Alfred Sung cuts small (and does he ever!) and custom dresses meant no exchanges. I ordered the dress from Nordstrom in the wrong color but in the average size of two of my bridesmaids. Y'all, I'm so glad I did!! Alfred Sung must not account for women having ribs because those dresses were TINY.
We sized everyone and I ordered all of the dresses off of Dessy together. This was also wonderful, it guaranteed all dresses were cut from the same dye lot, would arrive together, and Dessy offers a discount on your first order. Ordering them together meant the discount basically covered the cost of adding additional length. Win!
They're already here and look fabulous!