A few weeks ago I had the honor of celebrating a friend's bachelorette weekend in Las Vegas, Nevada. When people think about Vegas, their minds immediately go to the "Sin City," aspect.  While there is some trouble to get into, I assure you that there is something for everyone in Vegas. Instead of giving you our itinerary, the below list is a small sampling of things you and your besties can enjoy, no matter who they are . . .
The Instagrammer
Seven Magic Mountains
photo by @hannahbananagram

Located 10 minutes from the Las Vegas airport, the 7 Magic Mountains art installation is a must-see when visiting the desert.
Sprinkles Cupcakes – Cupcake ATM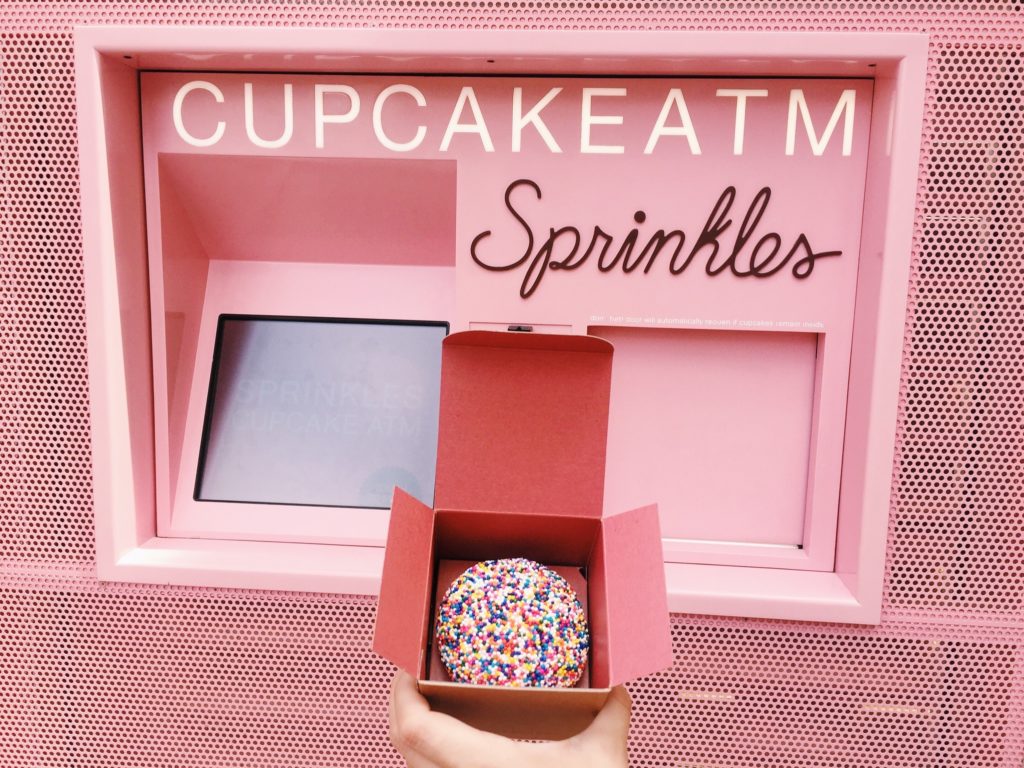 photo @hannahbananagram

If you need a cash withdrawal, you visit an ATM; if you're going through sugar withdrawal, you visit a cupcake ATM.  The Sprinkles Cupcake ATM is open 24 hours a day and can be found on the strip at the Linq Hotel.  Not a cupcake lover?  Fear not!  They [also] have ice cream and cookies to accommodate your sweet tooth cravings (during business hours).
The Neon Museum 
photo @hannahbananagram
The Neon Museum a.k.a. The Neon Boneyard is "dedicated to collecting, preserving, studying and exhibiting iconic Las Vegas signs for educational, historic, arts and cultural enrichment."
The Adventurer
Red Rocks Canyon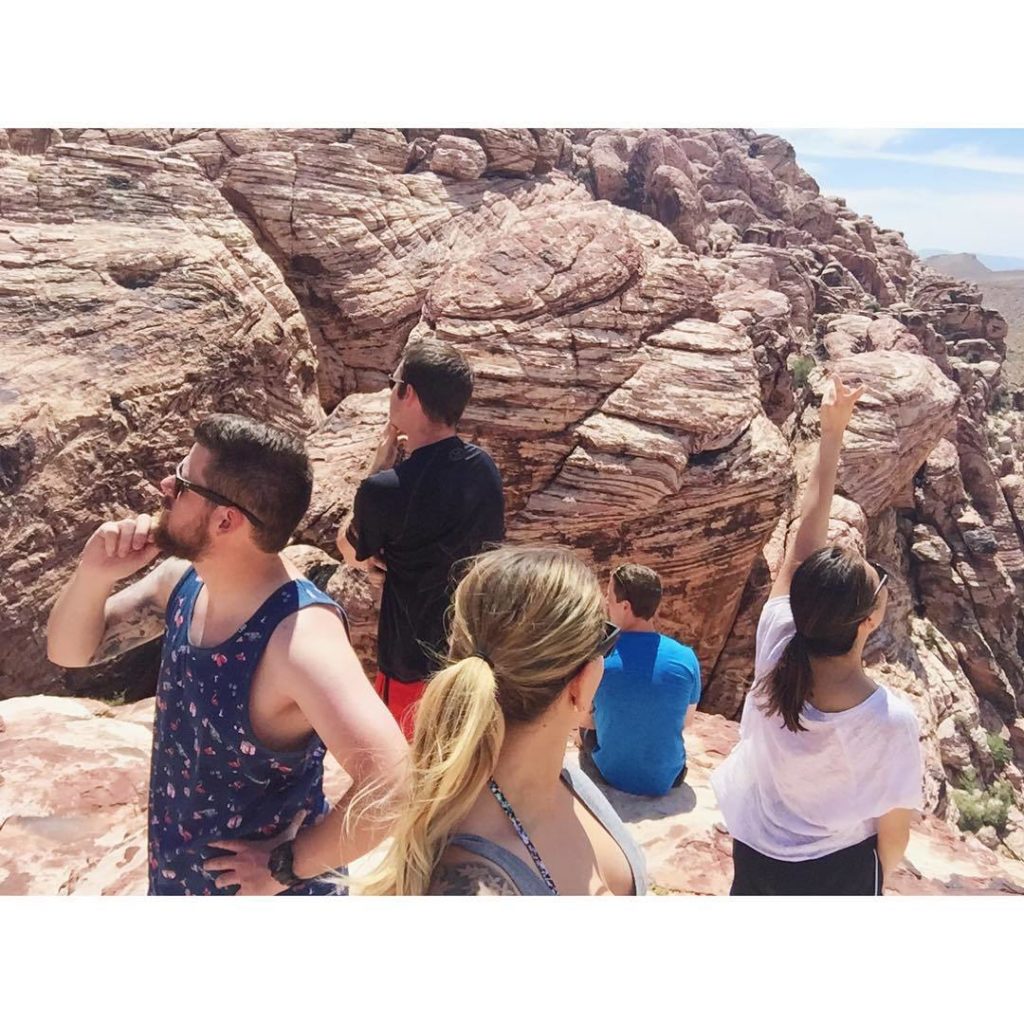 photo @hannahbananahgram

Valley of Fire State Park is located a little further from the strip, but is open dawn until dusk, 365.  The $10 entrance fee (per car) is an absolute steal for the attraction list.
The Partier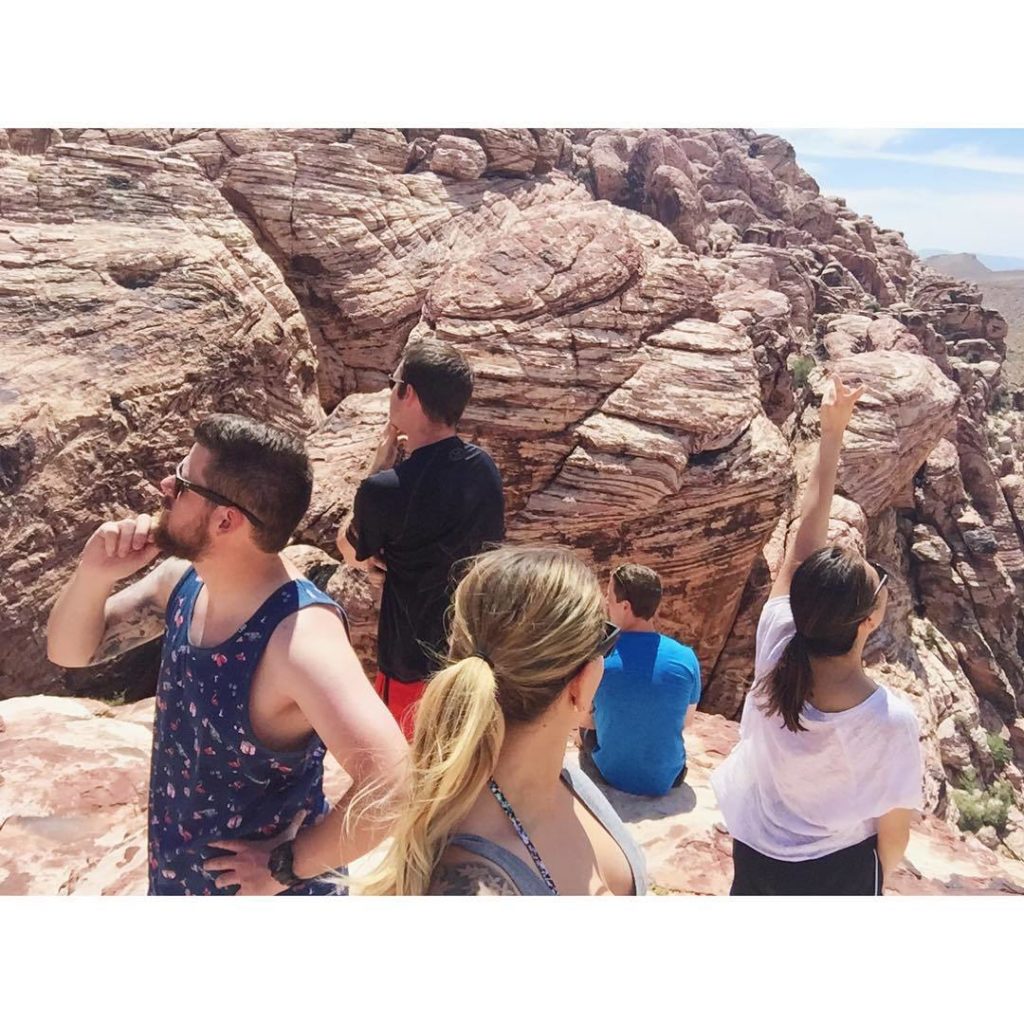 Photo: Wet Republic
While there is no shortage of partying in Las Vegas, I wanted to highlight a few of the entertainment spots that I love.
Day Clubs
Wet Republic
Marquee
Drai's
Liquid
Night Clubs
Other Entertainment
I have been to many-a-show in Las Vegas and now that many artists are taking up residence in major hotels, there are endless options to keep you entertained each and every night. This particular trip we saw Thunder Down Under and it was an awesome evening full of laughing, screaming and large "Australian" men.
Shows: magic, comedy, music, burlesque, art, etc.
High Roller Happy Hour: a sky-high happy hour while riding the Linq's High Roller ferris wheel
Old Las Vegas: gamble, sight-see and zipline through downtown Las Vegas to really appreciate where Sin City started
Museums: historical or not, ie. Mob Museum or Neon Museum
The Foodie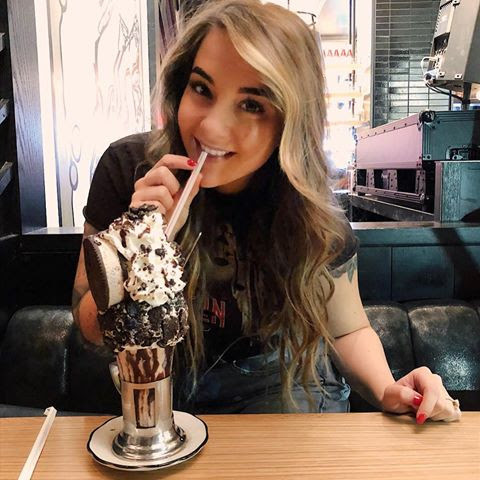 @hannahbananagram enjoying the Cookies 'N Cream Supreme Shake at Black Tap Las Vegas

One of my absolute favorite things about Las Vegas is that its food scene is comparable to NYC or LA, all in one centralized location and it's way easier to get a reservation. Many world renowned chefs have restaurants near the strip that offer international cuisine options to satisfy any palette.
Breakfast
Eggslut
The Buffet – The Aria
Drinks
Chandelier Bar at The Cosmopolitan Hotel
Robot Bar
Dinner
China Poblano
Beijing Noodle No. 9
Morimoto
Gordon Ramsay Steak
Taco Bell Cantina (yup)
Momofuku
Dessert
There are millions of ways to enjoy Las Vegas.  I have been more times than I can recall and I encounter something new every time I go.  That being said,  it's the perfect location for a bachelorette party. Go on, Sin a little . . .