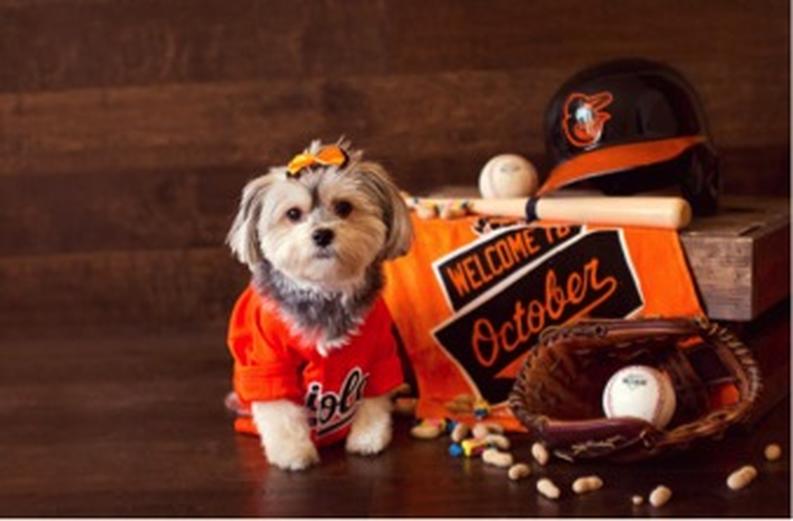 Today on the blog, we have a little fun sized firecracker of a pup, Ellie, who belongs to wedding photographer Stacey Prosper of StaceyLee Photography located in Pasadena. Stacey primarily photographs newborns and weddings and feels honored capturing priceless memories that will last a lifetime. Ellie is so darn cute . . . you'll love her! – Allie Rosenwasser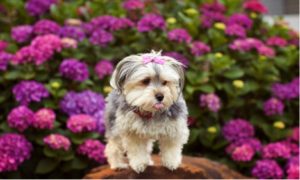 The backstory:
Stacey's late husband, Josh, got Ellie for Stacey for their two year wedding anniversary in May 2010. Ellie came all the way from Oklahoma and she stole Stacey and Josh's hearts the minute she got off the plane. Ellie just turned five years old this past March.
Other fun facts:
Ellie's full name is Ellie Mae, Mae because that was the month Stacey and Josh were married (no, not like the Beverly HillbilliesJ).
Ellie is a Morkie, which is half Maltese, half Yorkie.
Growing up as a child, Stacey always had a pet, so when she and Josh moved into their house, it was a no-brainer for them to get a pet of their own. Stacey feels that the unconditional love and companionship that an animal gives to you is one of the best feelings in the world. (We agree, Stacey!)
One day when Stacey was out of the house working a wedding, Josh taught Ellie how to "surrender" (see picture #3). Now Ellie uses it to her advantage whenever she wants something. Stacey admits it is hard to resist Ellie when she does it (and Ellie knows it)!
Ellie is obsessed with belly rubs – she would have you rub her belly all day if she could.
Ellie's favorite treat is her "cheesy bones". She loves them so much Stacey has to call them by different names just so Ellie doesn't know what she is talking about.
Ellie has always slept in the bed with Stacey and even though Ellie's only a little thing, she hogs the bed and likes to kick Stacey out of her spot during the night.
Stacey loves when she says "good morning" to Ellie because Ellie walks sleepily over to Stacey, and puts her two front paws on Stacey's chest, stretches and gives her a kiss.
The best thing about Stacey & Ellie's relationship:
Stacey says Ellie is her baby, she's the sweetest little fur ball. Ellie is a snuggler and follows Stacey everywhere. Ellie is always super excited to see Stacey when she comes home and greets her at the door. Ellie loves to go for car rides with Stacey and is always up for exploring a new location. If Stacey could, she would literally take Ellie everywhere!