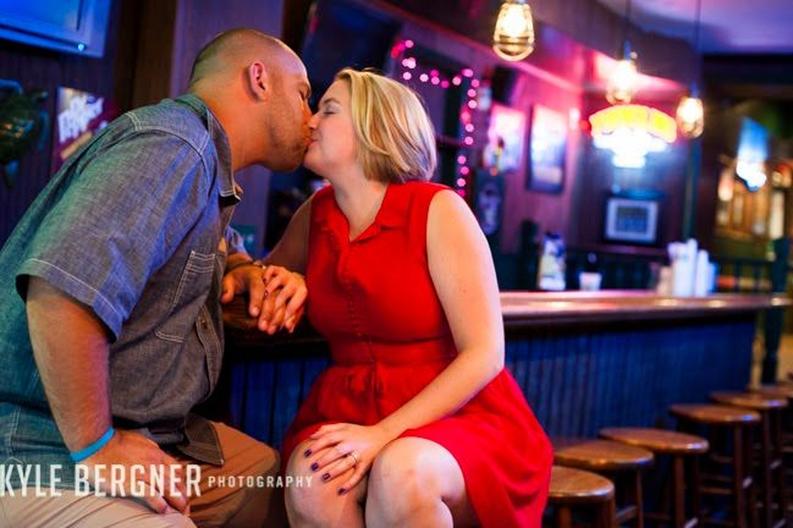 First and foremost, was my amazing bachelorette party put together by the best bridesmaids a bride could hope to have. I am not the biggest fan of surprises, but I decided to let my girls plan my night without telling me the details. I knew when it was (March 15 th), when to be ready (7pm) and what to wear (dress and heels). I figured the best way to go about it was not to stress and to trust that my girls would put together a night of fun for all and just go with it, they know me well enough. I had only a few requests: Keep it local, no strippers and nothing penis themed. Your bachelorette party is a gift from the girls who love you best and want you to be on top of the world and the center of attention. Have fun and say thank you, don't try to control it!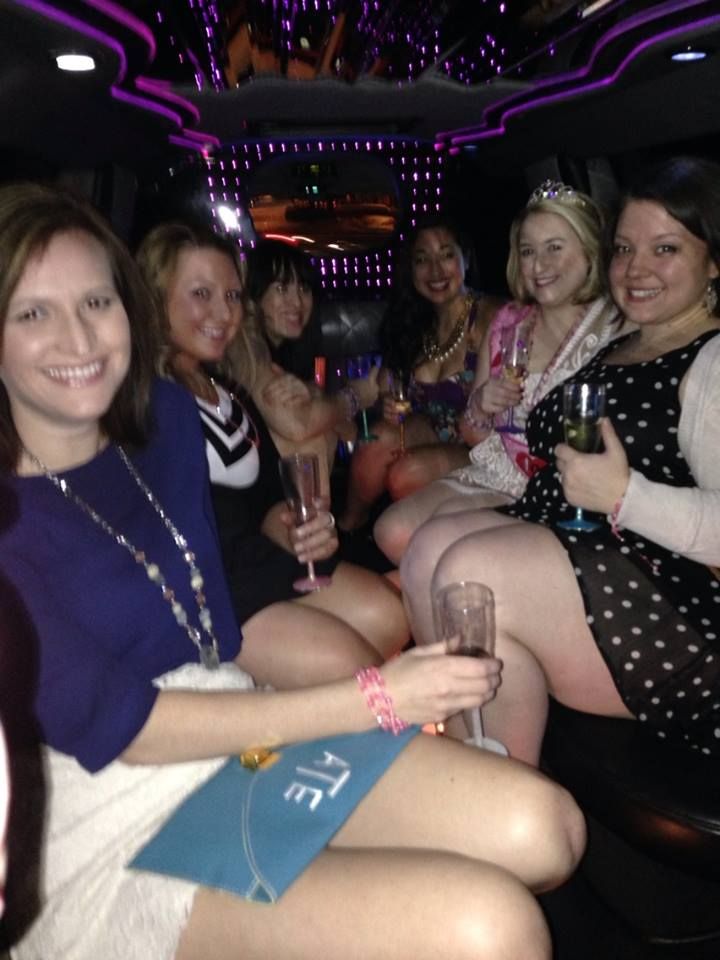 I decided to recycle my BHLDN dress from my shower because I am so very in love with it. I paired it with pale pink faux snakeskin print heels from Target. What a good find! Not too high and just perfect for a night out on the town. I am not much of a heels girl and spend most of my time in my Frye cowboy boots or TOMs. My girls gifted me with a fabulous tiara because they know me all too well. I will take any appropriate chance to wear a tiara. We started the night off at my place and all had our own hand made glitter dipped champagne glass, mine was purple and bedazzled in purple gems. The glasses were filled with sparkly necklaces, glitter nail polish and a fun Mary Kay lip gloss from my MK rep bridesmaid. I opened a package to find a super sexy nightie to save for the wedding night. (Good job, ladies!) Then I threw on my sparkly Bride-to-Be sash and we headed out the door to the awaiting limo! I felt like a princess, or a Kardashian, drinking champagne in the super swanky limo. My girls decided the limo was the best idea since we planned to go out St. Paddy's Day weekend and cabs would be tough to come by in Fells Point.Smart choice. It also eliminated the potential for anyone to be driving after drinking. Super smart choice.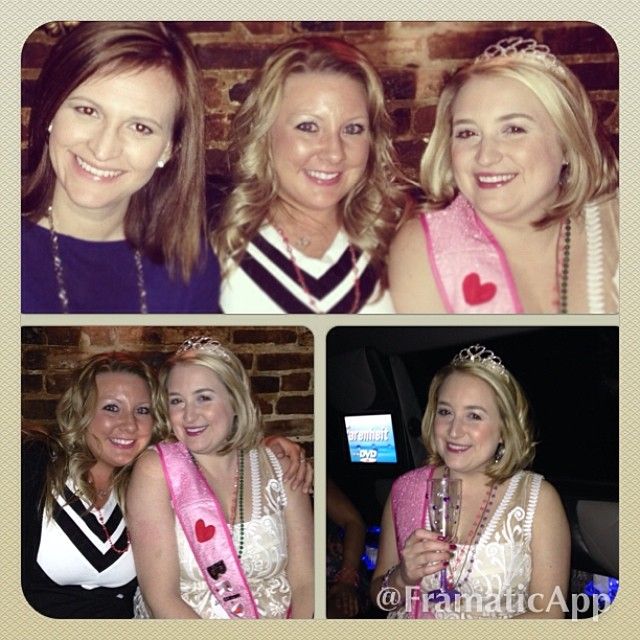 We arrived at Bond Street Social and my maid of honor had balloons and a fresh glass of champagne awaiting me. I have been saying for a while I wanted to try out Bond Street Social and I am really glad that's where we chose to eat for the party. It was a great place to share food with a group and everything was amazing: the food, the drinks, the service. Only complaint is it's pretty loud in there and it made it hard to hear what was going on at the other end of the table for some people. But overall, it was a great experience. I love sharing food and always want to try what someone else has and Bond Street was perfect for that!
We kept it pretty simple for the rest of the night and bar hopped around Fells Point. We tried out a new bar and did some dancing before moving on to places we knew better. Since it was St. Paddy's Day weekend, there was a larger crowd out in Fell's than usual so the mood was great. The weather was gorgeous, one of those fluke perfect weather days in between freezing cold, snow and rain. We had a scavenger hunt to complete during the night! I got my picture taken with a guy named Andrew and we got someone to buy us all a round of shots, nothing too scandalous! We got a group picture taken at the Green Turtle at the corner of the bar where Andrew and I met, hula hooped at Dog Watch and ended the night eating hot dogs outside of Stuggy's and finishing off the champagne on the limo ride home.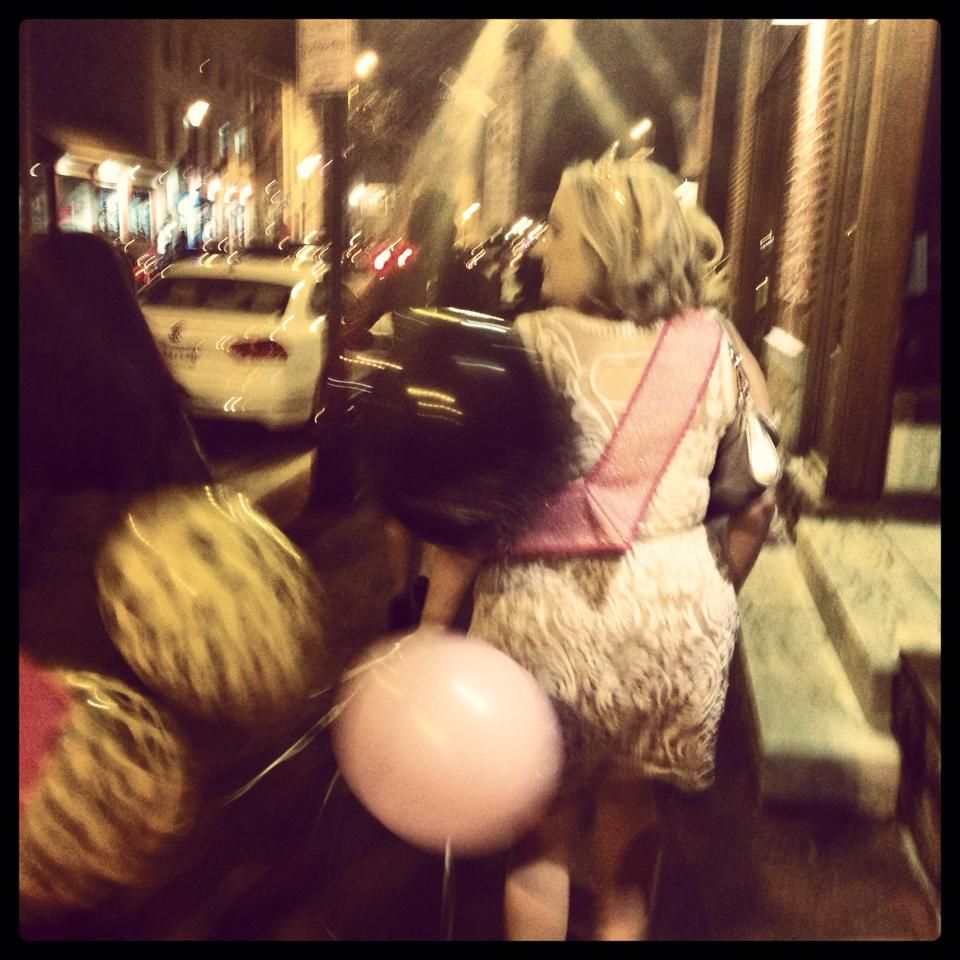 Everyone stayed overnight at my house for a good old fashioned girls sleepover. We woke up in the morning and had brunch and worked on more of the champagne while we rested our pounding heads.
The bachelorette party was a huge success and a girls night to top all girls nights. I have to thank my beautiful bridesmaids, Mel, Amy, Jenny and Brandi for all the work they did to make my night perfect! My girlfriends who came from near and far to be with me: Heather, Caitlin, Britney, Lauren and Kate- thank you all so much!