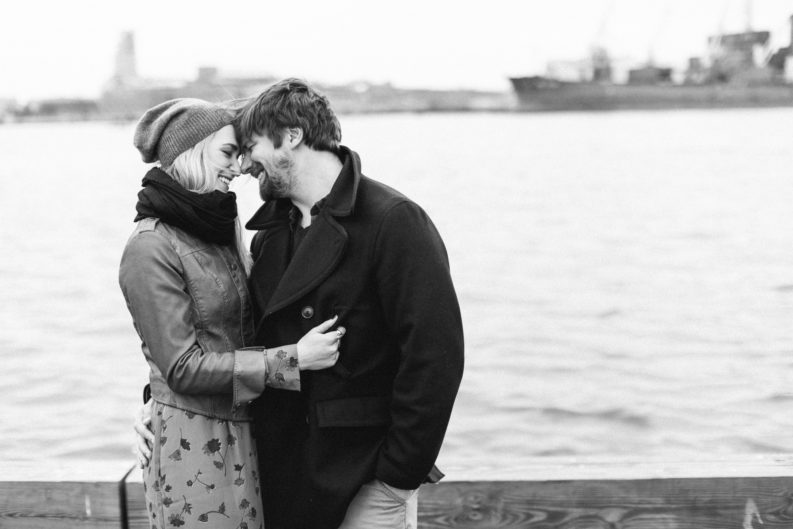 Like everything else wedding related I was woefully ignorant to the plethora of options available for wedding photography and photographers. All I knew was that our photographer was one of the most important decisions for me, and the pressure to choose the right one was enormous.
I started by pricing out a few different photographers initially to get an idea of ranges, services, and packages. I stalked Instagram and blogs and asked everyone I knew who did their photos.
We ended up meeting Dani (of Dani Leigh Photography) when another photographer, who wasn't available on our date, referred us to her. I really loved the other photographer's work, so I trusted her recommendations (for those who are curious, Jillian at Bombs Over Betty gave us Dani's name).
During our meeting with Dani, we hung out in her studio, talked about everything, and laughed nonstop.  I am not someone who feels super comfortable in front of the camera (Joh 100% does not have this problem), so I needed our photographer to be someone who would be fun and relaxed and tell me what to do. After our meeting I felt confident Dani would be just that person.
I hadn't thought about doing engagement photos, but our package included them, so I figured it would be great way to get to know Dani even better. Plus it would nice to have some professional photos use throughout the wedding process.
When I chose April 6th for the date for our engagement shoot back in January, I assumed it would be warm and spring would be well underway. I was very wrong. But that just added to the fun of it all.
We only loosely planned our day, relying on Dani to find the perfect spots – and she did not disappoint. We started on Federal Hill, and even though it was super windy and freezing, I laugh every time I look at the photos that came from it (what's a Baltimore engagement shoot without that Dominos Sugar sign anyway?)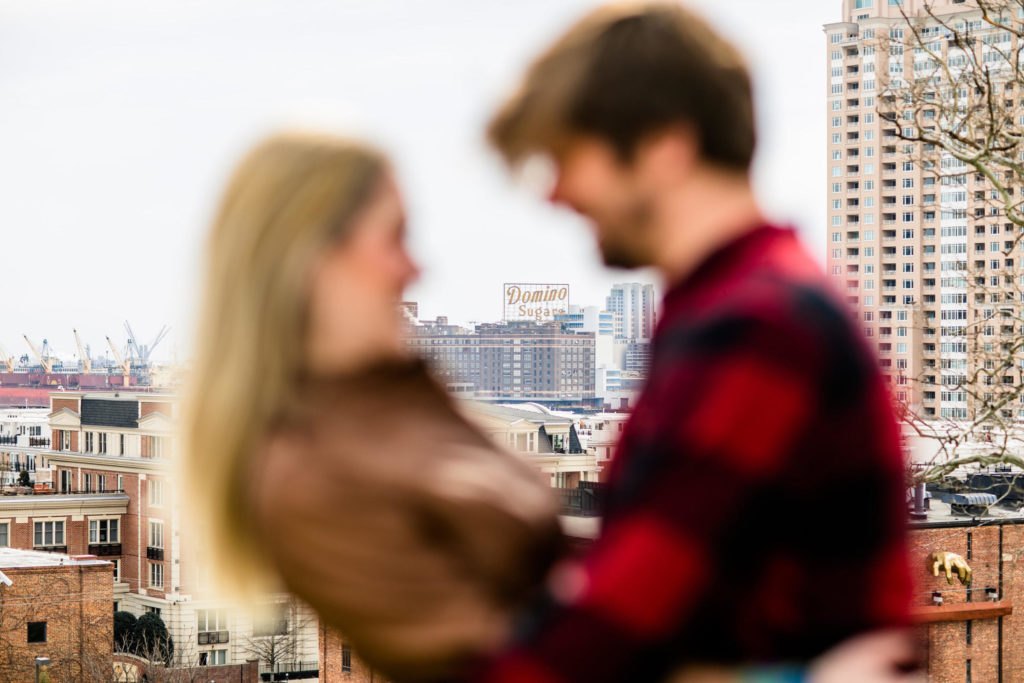 From there, we planned on walking down to the AVAM, but got distracted on the way by these amazing dogwood trees that were blooming on a side street.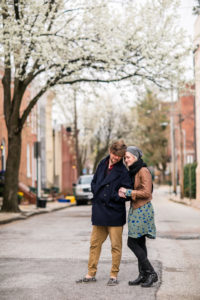 After that, we moved to Fells Point to get some waterfront photos (plus, Fells is probably our favorite of all the neighborhoods).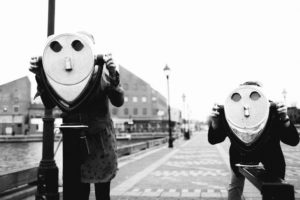 And then ended the day at the Warf Rat with a few Natty Bohs.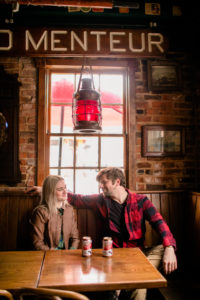 Dani picked out a lot of spots based on background color and texture, and we deferred to her throughout, for poses, where to put our hands, coats on or off . . . She made us feel so comfortable and the entire day was so much fun.
My two pieces of unsolicited advice are: 1) If you can, do an engagement shoot. It will help you get a feel for your photographer and each other. Plus I am completely obsessed with our photos and haven't stopped looking at them since we got them. 2) Trust your photographer!! They are professionals and know what they are doing. That's what you're paying them for.
That being said, I honestly cannot wait for Dani to be a part of our wedding day. I know that she is going to capture every ridiculous thing that happens (and all of Joh's poses).