Wedding planning can be weird. One minute you're cranking out a DIY project feeling high on life for saving so much money and the next you're staring at a new invoice wondering why something so little could cost so much. But at the end of it all, you'll be married and that is truly what matters the most!
The one thing that's gotten me through the hard parts of wedding planning is talking to people in the wedding community who understand and appreciate the highs and lows of wedding planning. Whether it means reaching out to my photographer to ask questions that will ease my mind or connecting with other Baltimore Brides to pick their brains on the best way to handle something- there's always someone I can go to. I love the wedding community and feel that I've truly created a little family of people who I am thrilled to have along for the ride!
I wanted to share those resources with others and help connect folks so I created The Bride Baton on Instagram. @TheBrideBaton is a new takeover style Instagram account where brides, vendors, venues, and wedding professionals can sign up for a day to live post and give a sneak peek into their little part of the wedding industry!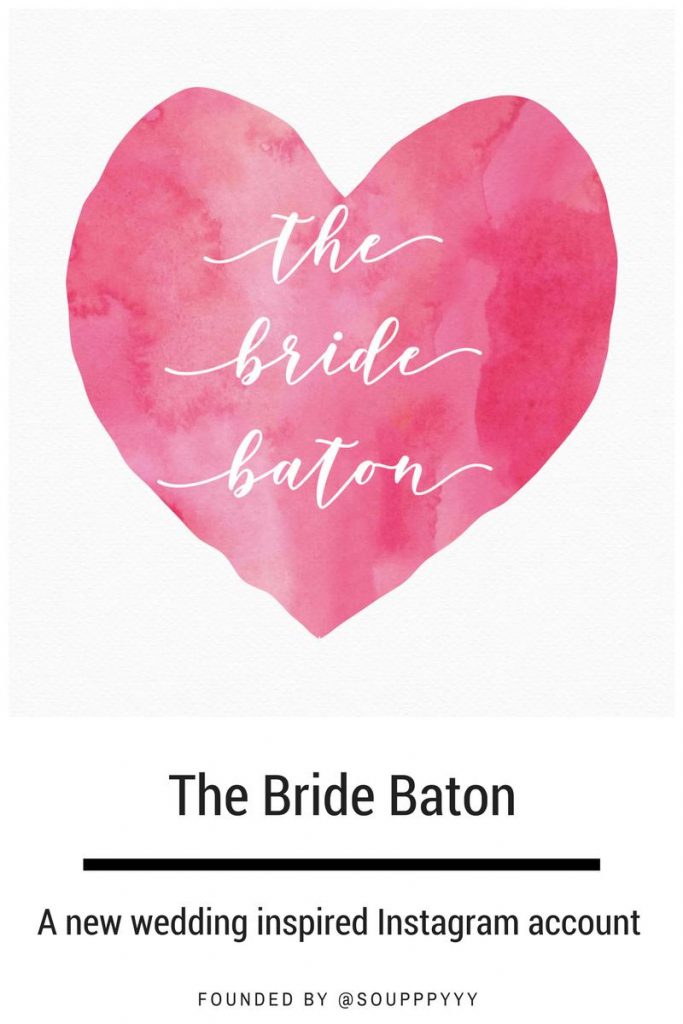 To connect and network with others in the same field as you!
Whether you are a florist or a calligrapher or a wedding planner or a DJ- there are so many talented people in the wedding industry and there is always someone to meet and get to know! The Bride Baton is not just a Baltimore account so while Baltimore may seem small, there will always be someone new to meet and connect with each week on the baton.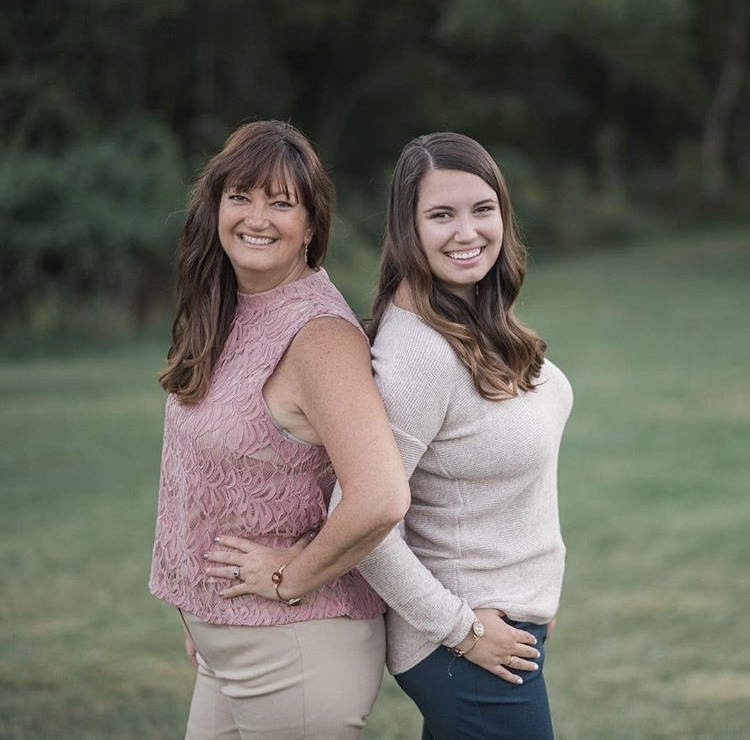 The dynamic Mother/Daughter duo behind Enchanting Events & Design
To inspire others or be inspired yourself!
Across the country and the world, wedding professionals are creating amazing things from balloon installations to gourmet appetizers and beyond. Whether you are inspiring someone else to create greatness or you feel a spark within after checking out a takeover, we want you to feel something from following each day!
As a bride you may be stuck on a particular part of your wedding day and can't come up with a solution or maybe a DIY really speaks to you and answers the question of whether to buy or make. We hope you are inspired by The Bride Baton.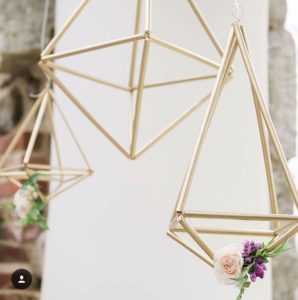 DIY Project by BaMCoCreate
To inform on a specific topic!
Calling all wedding vendors! Take this opportunity to inform brides what it's like on your side of wedding planning. Provide tips for wedding day timelines or share advice on what not to wear for engagement photos. This is your opportunity to speak up and say the things that you wish you could tell every client.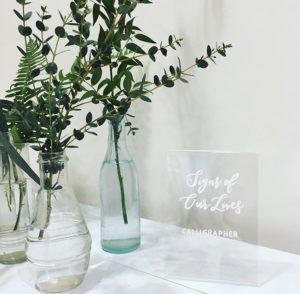 Clear Acrylic signs by Signs of our Lives
To find your dream team!
Wedding planning can be challenging and incredibly overwhelming especially when trying to decide on the vendors who will help create your dream wedding. As a Bride, use this account as a resource to find vendors who speak to your heart and share things that really resonate with you. Each takeover includes an intro post with information on where you can find that particular vendor in the world of Instagram. Don't be afraid to reach out and tell them that you liked what you saw!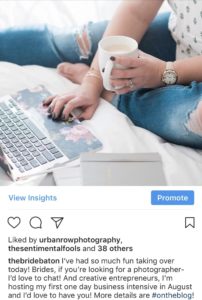 Shoutout by Anne Casey Photography
To look at beautiful and creative photos!
Above all else weddings are beautiful and an opportunity to get creative and create an event that is a reflection of the couple getting married. Even if you're not planning your own or working within the wedding industry there are so many beautiful photos waiting to be seen! Stunning dresses, adorable ring bearers and creative cakes fill our feed and we're not complaining!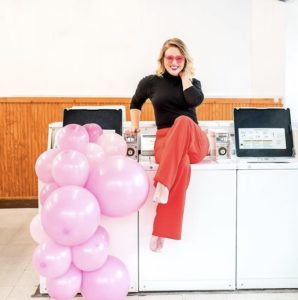 Spot on branding photo for The Sentimental Fools
If you're interested in taking over for a day head over to @thebridebaton and shoot us an email or DM us to schedule your takeover and if you just want to look at pretty pictures and feel inspired, give us a follow!  We'd love to meet you!
Megan is the Event Manager for Waterfront Partnership and a lifestyle blogger at Soup of the Day blog. Follow along with her daily snaps on Instagram.