What We Said Yes & No To
Whenever we started wedding planning I quickly got caught up in all of the extras that would make our wedding more "us." After 13 months of planning, here's our list of what made the final cut and what ended up on the cutting room floor!
Soft Furnishings: YES
Our reception has an attached outdoor garden with a few café tables and chairs spread throughout. We are opting for a plush Plumeria couch, coffee table and overstuffed armchairs to add some soft seating to the space. It also will hopefully be a great place to take photos.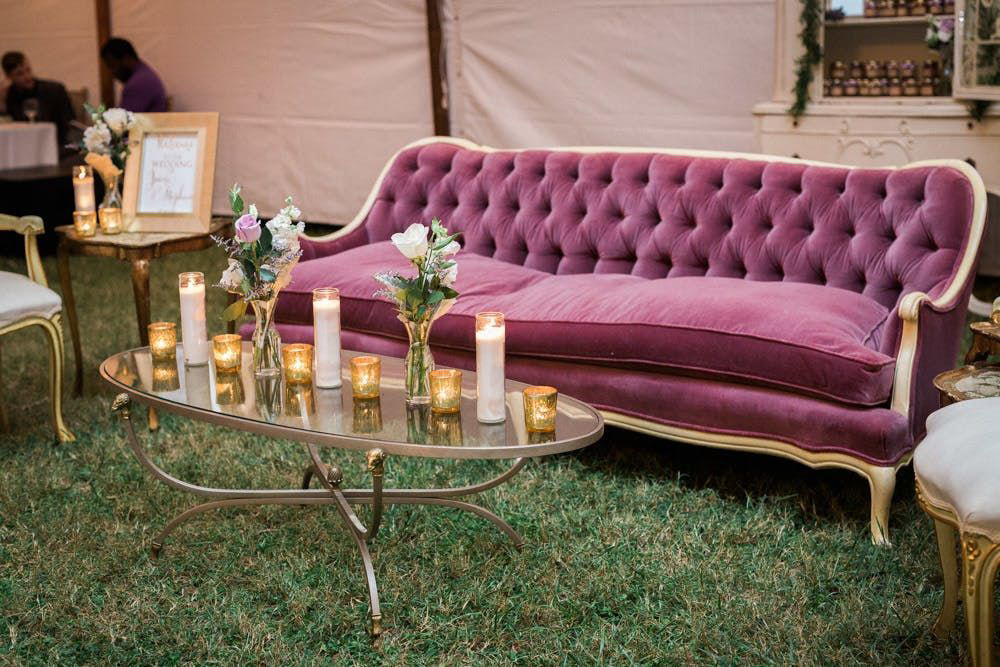 Cigar Bar: YES
This was one of our few parent requests, so we added a small table with cigars, humidor and a few fun dinosaur ashtrays. Easy and fun!
Welcome Signage: NO
Despite that every Pinterest inspiration seemed to include a welcome sign it just seemed unnecessary to me. We opted for paper welcomes in our welcome bags and to lose another bulk sign.
Welcome Bags: YES
This is something we had a lot of fun putting together! I know they're not necessary but I'm so thrilled with how they turned out and I'm so excited for our guests to receive them in Easton.
Card Box: YES
This could fall with welcome signs under bulk, however I have big plans for our card box. We have a collection of event tickets that I keep in a now over-stuffed shadow box. After our wedding our new card box will hold all of these and our future ticket stubs.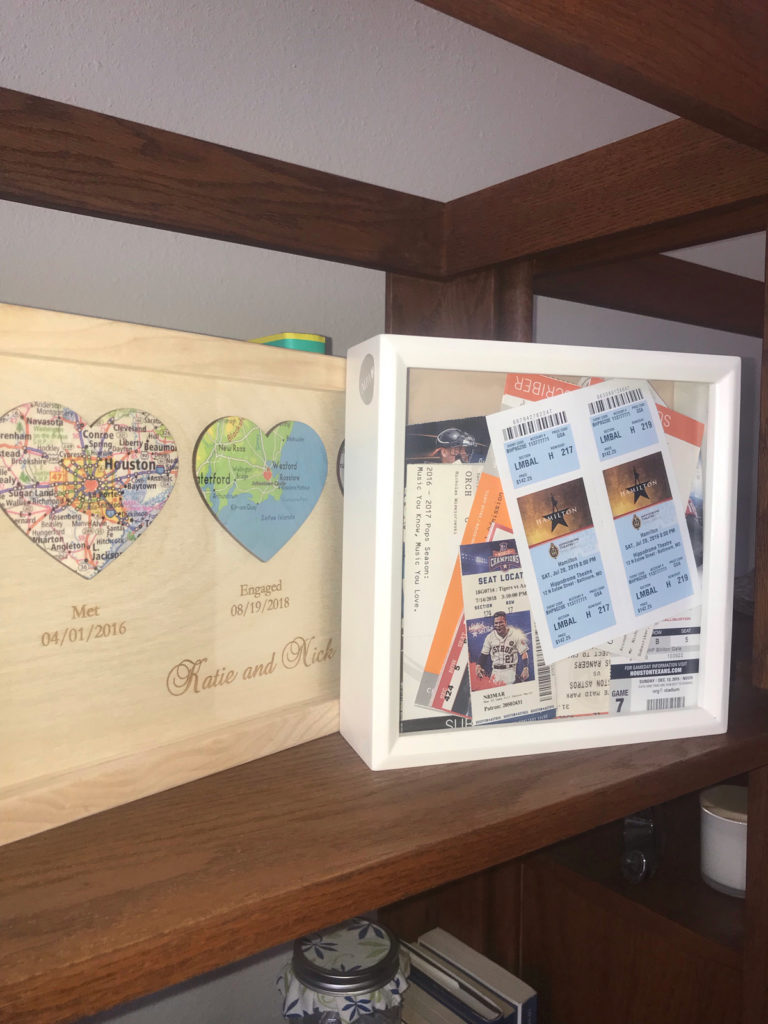 Napkins & Cups: NO
We kept looking at custom napkins or cups that could include our pups on them. Ultimately there was so much going on that they fell to the "probably not going to happen" pile. I take solace in the fact that I could buy cocktail napkins in red and green for the holidays and enjoy them just as much!
What are you keeping and letting go?
Next up: Our wedding!