When we started wedding planning Nick and I each chose one item that was important to us outside of the ceremony itself. Nick chose music and I chose paper. Most people can agree that Nick's choice makes perfect sense, a good band makes a great party! Paper come across as much more ridiculous.
I love invitations and unlike probably 90% of wedding guests, I keep them. I have a box of wedding invitations, save the dates, birth announcements, special cards, the list goes on. So when it came to our invitations I really wanted something beautiful and a little more original.
We decided on watercolor invitations because I loved all of the ways to customize them! We interviewed four watercolor artists and ultimately went local with Ashleigh at CharmCat. Ashleigh was the only artist who requested to meet with both of us–and easily got Nick excited about the process!
That excitement is how we got a squirrel on our RSVP envelope . . . you've been warned. But also how we got Nick's family crest on a wax seal and dahlias that will match my bouquet. I loved that the entire process went through Ashleigh–she creates the art, manages the printing, labels and packages each piece, and sent us the final pieces all together. She even put together a special invitation already assembled and packaged for our day-of details photos!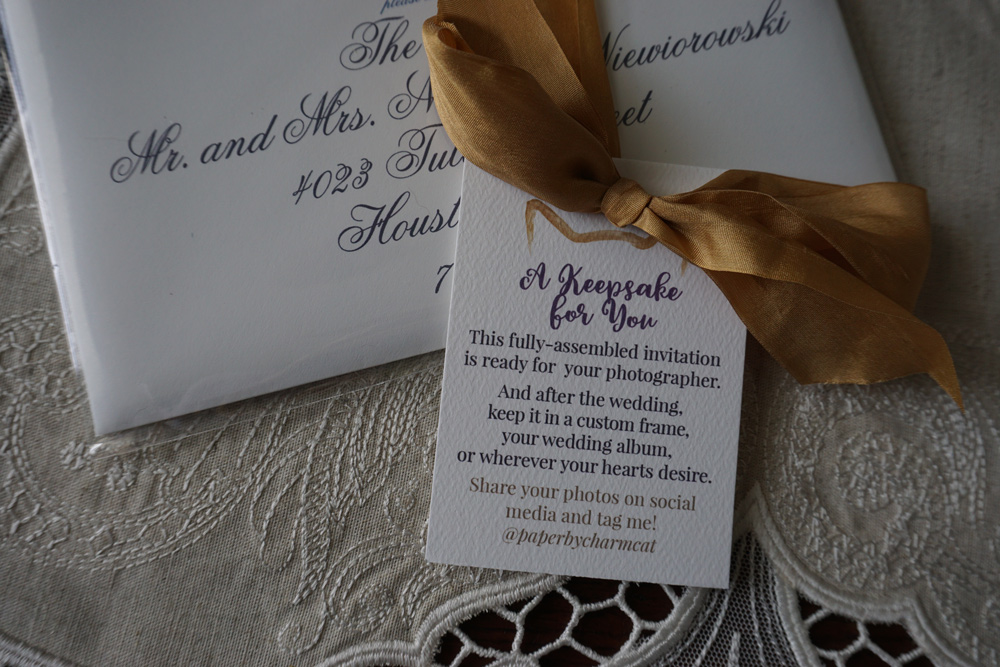 Ashleigh also has a great Instagram presence – so we got to see our squirrel come to life! You can watch here.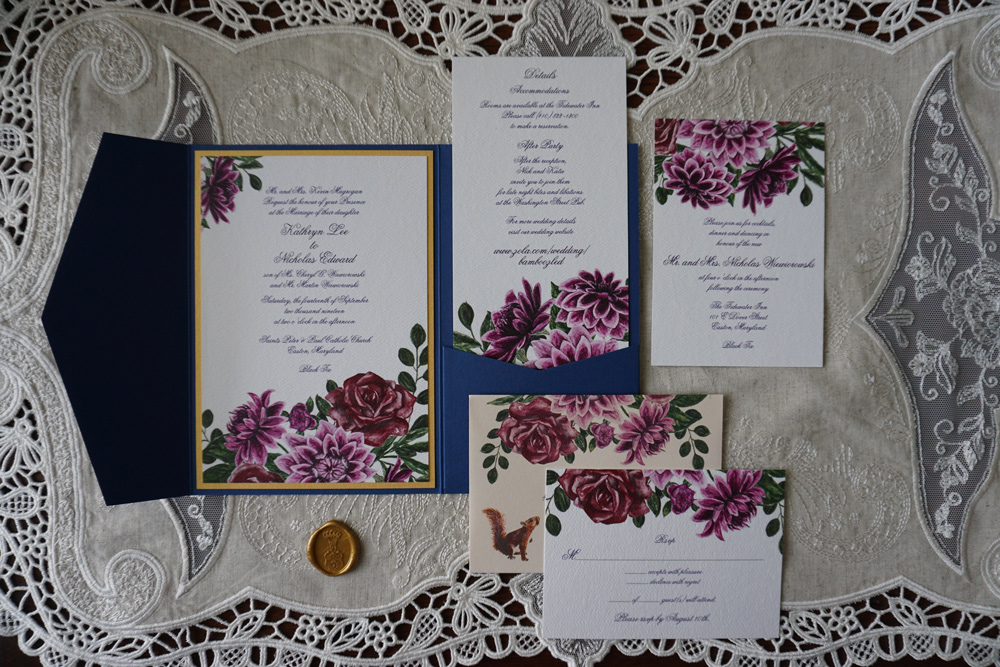 We requested it so we could assemble them ourselves and number the back of our RSVP cards–a tip we've heard to help match up any RSVPs that come back without the name filled in.
We love how they turned out! They're colorful, traditional, and include a woodland creature.