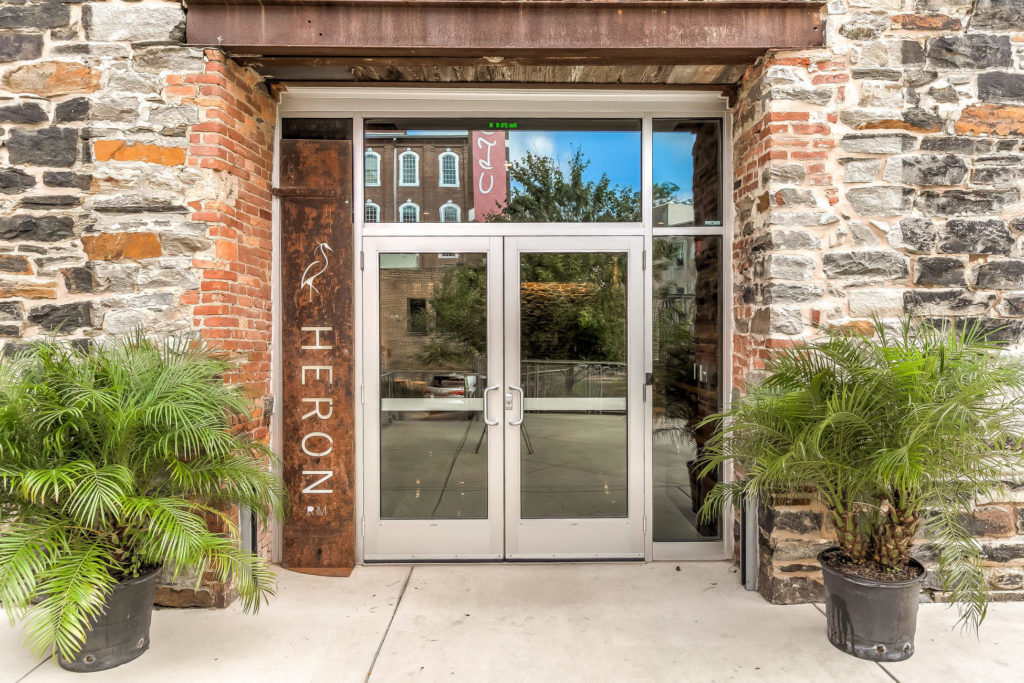 I can honestly say that I've never sat back and though about what I wanted my wedding to look like. I know a lot of people have these dreams and plans from the time they are little kids, but that wasn't me. I wasn't even sure if I'd ever get married. Dating and relationships didn't come easy to me.
But, I can admit that I've been to my fair share of weddings. One thing that I knew I wanted when we started planning our event was a kick-ass venue. The atmosphere and vibe that a venue can bring is a game changer for what will be one of the biggest days of our lives. Finding the right venue was one of the harder pieces of this puzzle.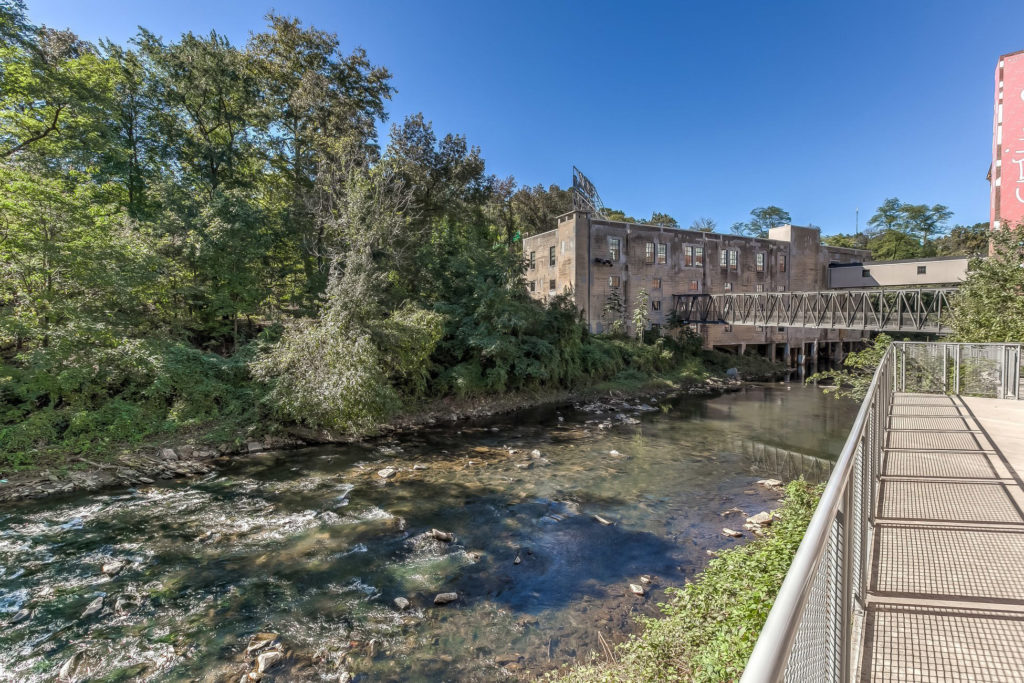 No disrespect to any of the other venues out there. There is a venue for every personality, wedding style and price point. I think whatever someone chooses is a very personal thing. So, I hope no one is reading this and thinking I'm talking smack about their choice. I'm just speaking for my own experience, and interests.
But that's what finding a venue is all about, right?  Finding something that fits your personality. I once went to a wedding in Orange County, CA at a fancy country club. It was beautiful and amazing for the couple getting married. But that's not our style. It's a little too stuffy for us. Amanda and I went to a wedding at a barn in northeastern Maryland. It was fun, and perfect for the couple in question, but still not our style. We wanted something rustic, industrial and even vintage in a way.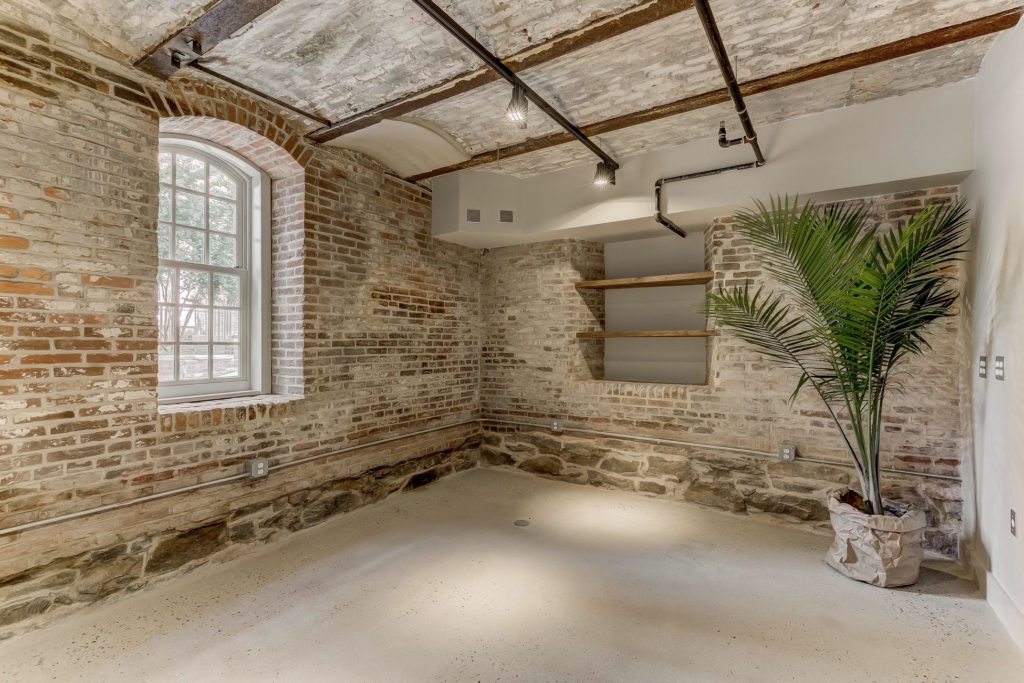 Thankfully, the Baltimore area has a lot of places like that. Price also was a concern. We are paying for our wedding by ourselves, so every dollar counts. We looked at places in the counties and city. We looked at farms, wineries, breweries and traditional venues. Ultimately we came across a new (at the time) venue in Hampden called the Heron Room. It's kind of tucked away on the Jones Falls in one of the rehabbed mills.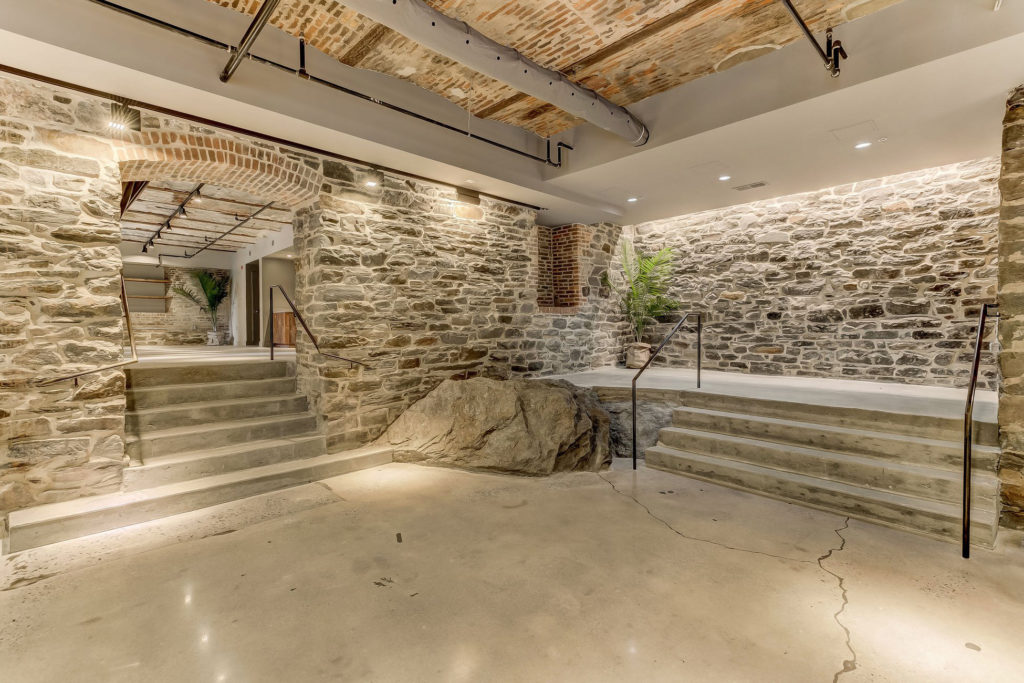 One of the appealing things about The Heron Room was the newness. At the time we signed the contract, there had only been one wedding there. There have since been others, and I know a few of our acquaintances that have booked their weddings there after we did. By no means am I taking all the credit for their business . . . but I'm pretty positive some people in our circle went to look at it after hearing us talk about it, even if they won't admit it.
Before we even walked in to take a look at the inside of the venue we were almost sold. The old building vibe was cool. I loved how it is tucked away and off the beaten path. It's in the city but it doesn't really feel like it's in the city. And then there's the Jones Falls rushing by. The sound of the water added so much to the ambiance.
The first thing I noticed on the inside of The Heron Room was a giant rock in the corner. The building had been built around some of the boulders in the landscape. I mean, come on. How cool is that?  Then we took in everything else. The walls are exposed stone and masonry. And the ceiling . . . oh the ceiling. It's primarily exposed brick and old wood. We live in an old brick row house with original hardwood flooring, so this atmosphere really appealed to us.
One thing we didn't notice at first was the balcony. Out one of the side doors to the venue is a balcony that overlooks the Jones Falls. I walked out there and kept thinking about all the cool pictures people should be able to get during a December wedding with the water flowing behind. Plus, it will be a nice escape from indoors to get some air in a nice setting. All of the space outdoors provides some incredible opportunities for pictures. We brought our wedding planner, Claire from Wed Well, and she couldn't stop raving about all of the ideas she had.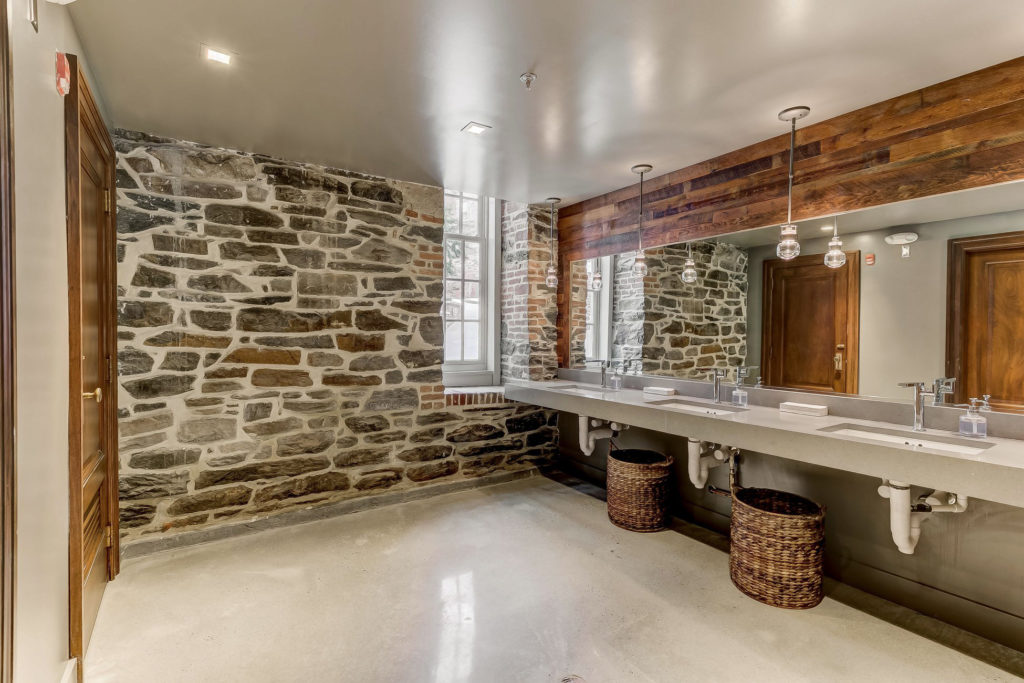 And, I'll be honest . . . I love the bathrooms. Is that weird?
As I said earlier, I've never been that person who thought about what I wanted my wedding to look like. I didn't have those dreams when I was younger. But, if I did, I'm positive they would look like The Heron Room. We have only seen the venue completely empty and also decorated for someone's wedding. I can't wait for December, so we can get this party started, and really deck it out for us.