Hi! I'm Katie, a Marylander turned Texan with a love of Google Sheets & warm weather. My fiancé Nick is a Louisiana-born lover of Star Trek and Cajun food. Together we live in Houston, Texas with our two adorable dogs. Nick and I met online and our first date was a 7am breakfast on a Friday before work. That was probably the first and only time I didn't hit snooze!
When we talked about getting married I couldn't imagine not choosing Maryland! We're planning a black-tie destination wedding in Easton with a lot of Louisiana thrown in!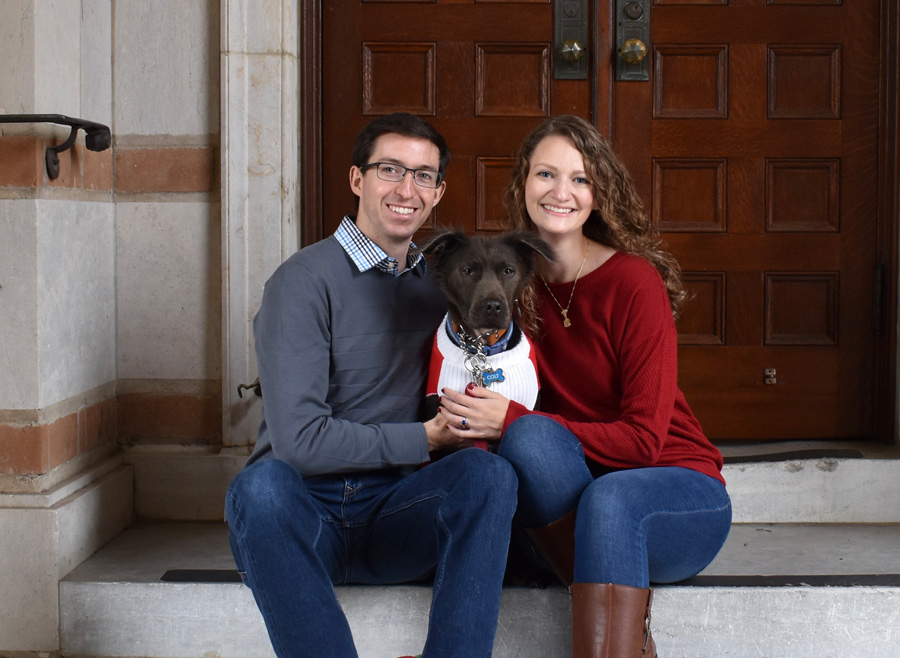 The Proposal
We are both grandchildren of immigrants and wanted to take the other to see the places we grew up going to: Ireland and Poland. We invited our families and planned a big trip with people meeting us in different places along the way.
Nick and I flew through Paris with a long enough layover for breakfast at Notre Dame . . . y'all if an engagement was going to happen how could you turn down PARIS?! It didn't happen.
We landed in Ireland and spent the next day touring around near my Grandmother's hometown. In the evening, we were set to have a large family dinner with all of my cousins for my aunt's birthday. I all but refused to change out of my jeans and sweater. Luckily, my cousin's wife somehow convinced me that I would want to wear a dress to dinner (I possibly owe her our imaginary first born).
Nick decided he wanted to see Johnstown Castle on the way, my uncle spent his career as a groundskeeper there and I'd been as a kid so it made sense to me. We parked to take a quick walk and Nick got his suit jacket out of the trunk. It was 80 degrees y'all so I knew something was up but also, I thought Paris, so what do I know?! Nick walked me down to one of the turrets on the lake and got down on one knee. I immediately said yes and fell to my knees!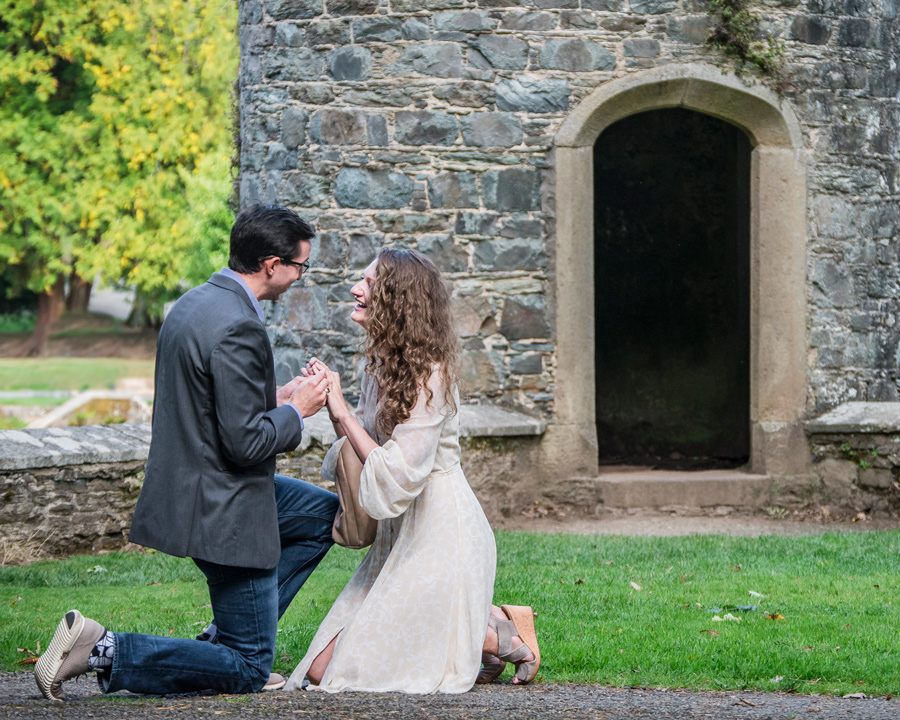 It was everything I never would have imagined and it was perfect for us. We spent the next hour freaking out and walking around the grounds with Nikki, a local photographer. I love those pictures so much–I can still feel the high emotions, excitement, and tears when I look at them!
After we calmed down enough to drive on the wrong side of the road, we headed down to Kilmore for dinner. Another surprise for me, my Mom and Nick had put together an engagement party and more of his family had flown in! We celebrated long into the night with everyone and we can't wait to do more celebrating at our wedding!