When are you getting married?"
"You MUST be next."
"Don't you want to get married?"
"What's taking so long?"
Anyone who's been in a committed relationship for an extended period of time can probably relate to the questions you get from family and friends who want to know WHEN you're getting married. Now multiply that by five for every year that passes — and you remain unmarried for 10+ years.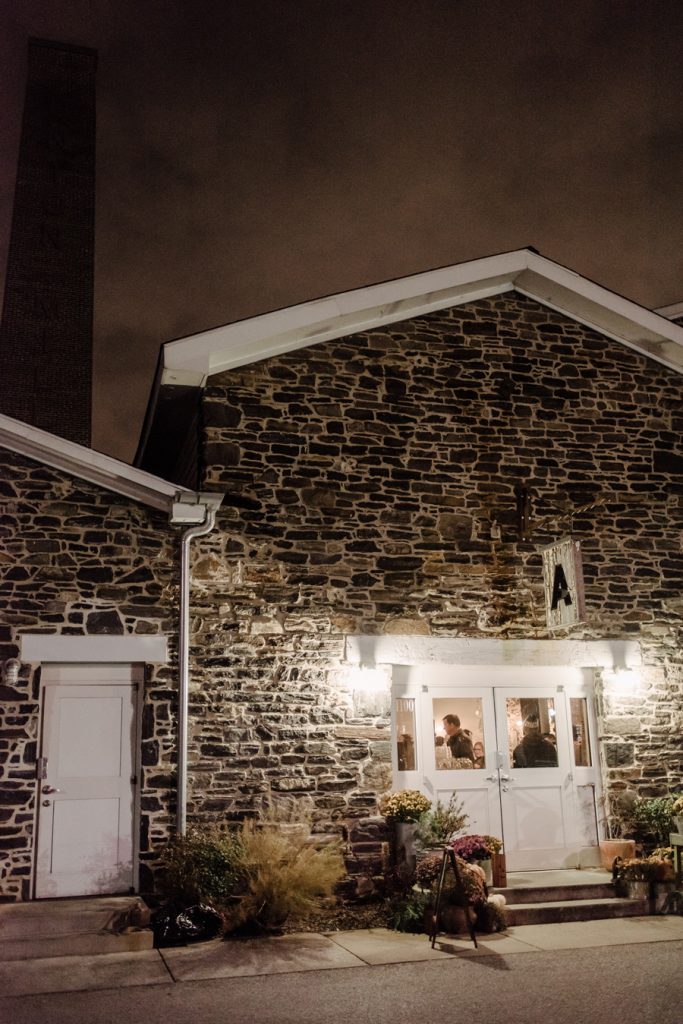 Jason and I met in 2004 not long after I moved into Canton for a fresh start. With three friends and knowledge of the city limited to the route I took to my job, I joined every available sport I could find. Kickball, softball, volleyball, football, dodgeball—you name it—I played it. Neither Jason nor I can remember exactly which team brought us together but it's safe to say we can thank the BSSC for our relationship.
Since we started dating in 2007, there's one thing that's remained constant—Jason's disdain for surprises. Each year for his birthday, I'd get so excited, organizing some elaborate surprise and every year, he'd hate it. Seriously, who dislikes celebrating their birthday? Furthermore, who hates surprises? I can't even relate.
Surprise paintball outing with his friend? Hated it.
Surprise Caps game with his friends? Hated it.
Surprise dinner with his friends?
You guessed it . . . hated it.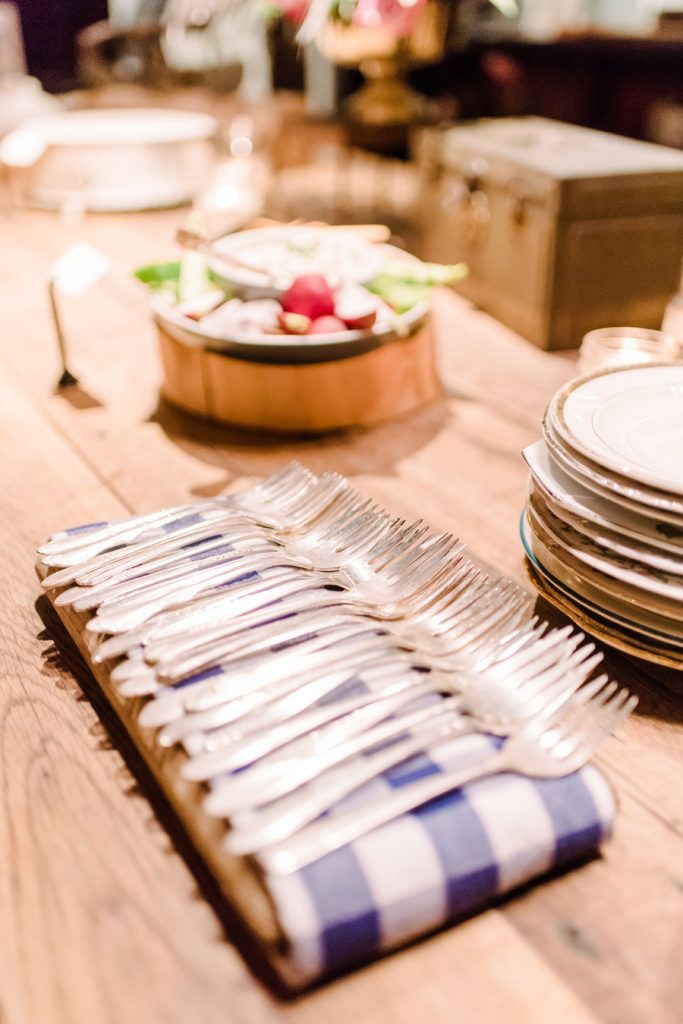 So, when we sat down this July to talk about (finally) getting married, it seemed odd that JASON was the one who suggested something non-traditional—a surprise wedding. But since most of our friends and family know how much he hates surprises, the easier this would be to carry out.
We picked the day after Thanksgiving for a couple of reasons: first, all of my siblings live out of state so it's the one time of year they are guaranteed to be in Baltimore. And second, because Jason's birthday is in November, it made the "surprise birthday party" scenario even more plausible.
After deciding that a surprise birthday/proposal/wedding was the right path for us and choosing the date, it literally felt as though fate stepped in to ensure that every detail fell into place.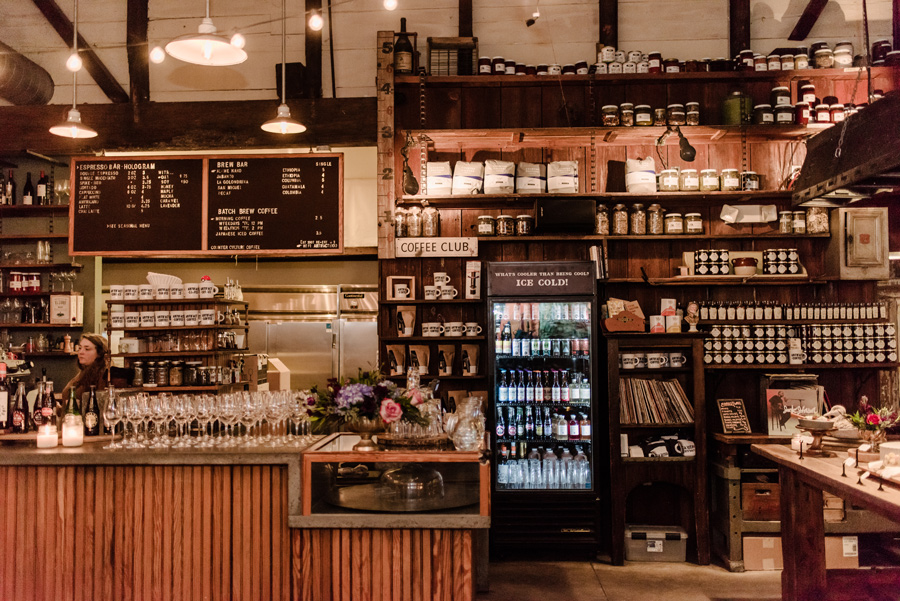 All In the Details
We quickly selected Artifact Coffee as our venue because, aside from an amazing event team, the space offered plenty of free parking, rental of the entire building without hinting that it was a wedding venue and, most importantly, the guarantee of a 100% gluten free menu.
Through Artifact—and more specifically their @woodberry_events account on Instagram—we found our amazing photographer, Marlayna Photography, who then connected us with Ryan at Perfect F.O.R.M. video.
Like, I said, once we made the decision to just go for it, a lot of things just seemed to come together. And once we shared our vision of a surprise birthday that turned into a surprise engagement that turned into a surprise wedding—our vendors were almost as excited about this event as we were.
We did our best to cut corners where we could by choosing to work with small businesses both locally and through Etsy. YES! I bought my dress, my headpiece, guest book, ketubah, signage, cake topper and more—all sight unseen, from Etsy vendors. I mean who doesn't want a cake topper with their dogs on it? If you don't, well then we just can't be friends. Kidding. Okay, not really.
How It Went Down
Planning a secret wedding has its advantages, primarily in that we could freely make decisions without drama and opinions. But on the flip side of that, you have to be prepared for people declining an invitation to "just a birthday party" being held the day after Thanksgiving.
We used Paperless Post to invite more than 100 friends and family to a surprise birthday party for Jason. To be honest, as the RSVPs started rolling in, it could have been easy to get upset when someone responded "No." Instead, we really needed to go into this with a mindset similar to those planning destination weddings—because you can't really get upset with people not attending, if they don't know what they're missing.
And to be honest, we took a small—okay, a large—amount of pleasure in knowing that people had no clue what they'd be missing. But still, other than our vendors and my friend, Noel, we told NO ONE. Heck we even had engagement photos taken around Clipper Mill two weeks before the event.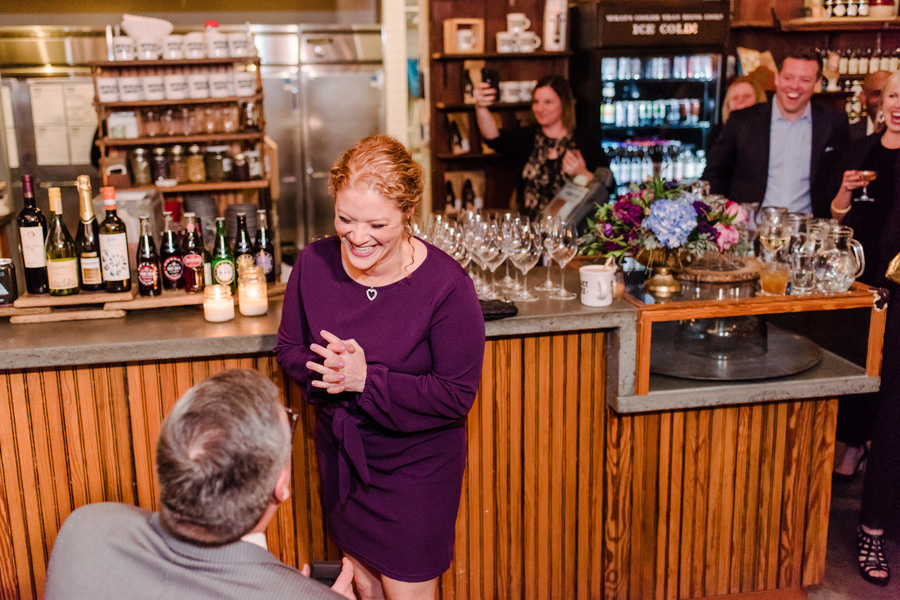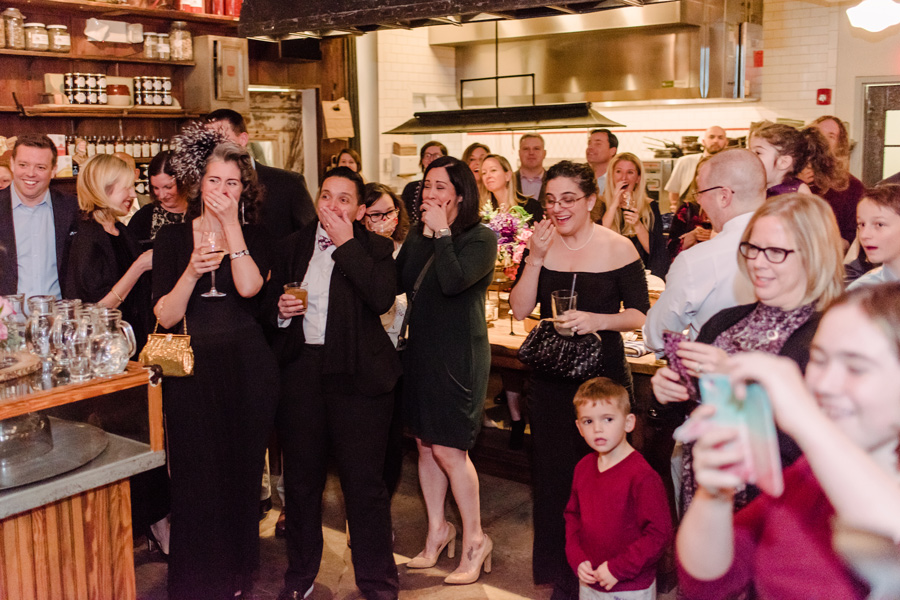 The Part Where They Got Rick Rolled
The day finally arrived after a busy Thanksgiving dinner the night before, which we hosted in our home. Because who doesn't need added stress before their wedding, right?
At 7 p.m. our guests arrived at Artifact Coffee for Jason's birthday party and we arrived shortly thereafter. After hearing our guests yell "SURPRISE," they were about to find out the surprise was on them—when Jason got down on one knee and proposed.
And with that, we were now celebrating an engagement! During the excitement of it all, I snuck into a restroom to change out of my $20 Amazon dress into my Etsy dress. Meanwhile, our photographer asked the guests to head outside to the courtyard for a group photo.
As the guests made their way outside, they were welcomed by an officiant and the sounds of "Never Gonna Give You Up" and "White Wedding" welcoming them to the cold. Suddenly, talks from the crowd ranged from straight up confusion to "is this wedding?"
With everyone outside, still confused, "Marry Me" by Train started playing over the speakers and I exited the back of building and stood at the stop of a staircase while EVERYONE tried to get my brother's attention so he could walk me down the "aisle."
When I met Jason in front of our officiant, Rev. Mary Powers, the music faded…
"With love in their hearts and you, their family and friends by their side, Tracy and Jason welcome you to their wedding day."
The crowd who had now gathered in a circle around us, cheered—especially my mother, who I think, deep down was worried this marriage would never happen.
But she (finally) got her wish and, just to make sure she wasn't too upset about being kept in the dark, she was called to the altar to give her blessings to our union. Thankfully, she approved.
Even though the timeline was a bit chaotic, we made sure not to forget the details including "secretly borrowing" the Jewish prayer shawls worn by my grandfather and father from my mother's house to create a homemade Chuppah to asking our florist to create four flower girl bouquets for each of my nieces.
There were traditions to honor the memories of our respective fathers.
There were tears.
There were lots of laughs.
And it was all a perfect representation of us.
Our wedding day, which was more than 10 years in the making, was EXACTLY what we envisioned. Not only was it life changing for us, it was priceless to have been able to capture our guests reactions to the events as they unfolded.
I'm not saying a flash wedding is for everyone, but it was the perfect way for us to kick off the next phase of our lives together. And we're forever indebted to our vendors and friends who helped make it a reality, rather than trying to talk us out of it.
And yes, we finally did get that group photo.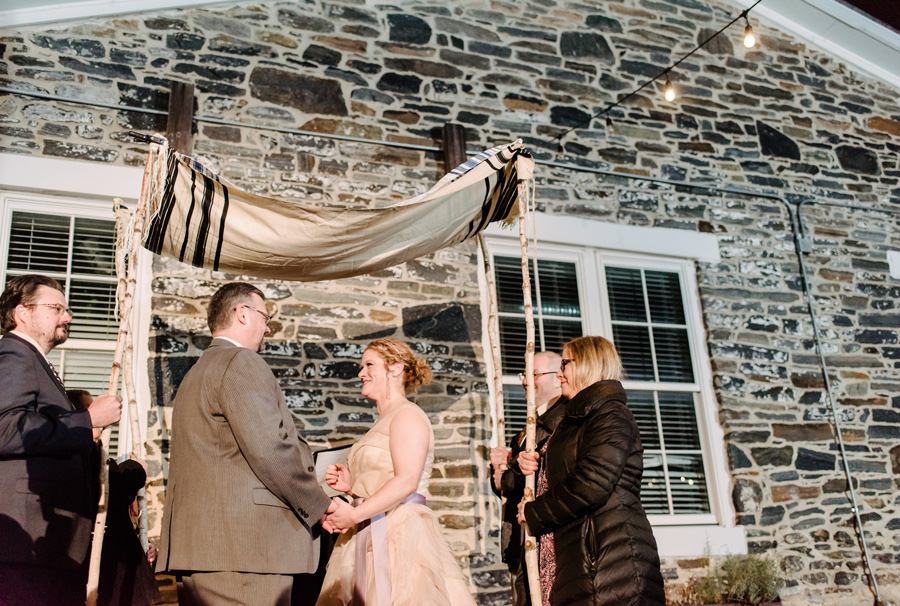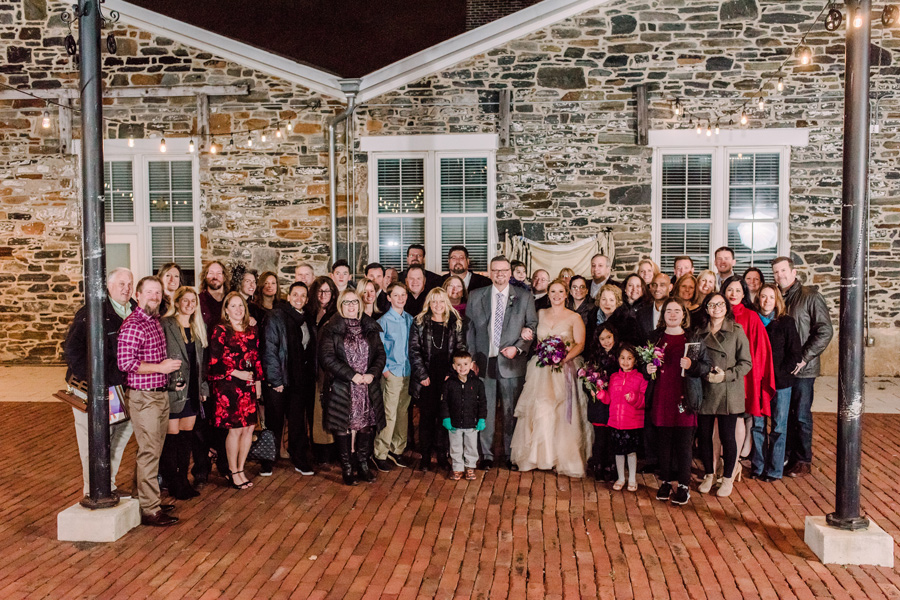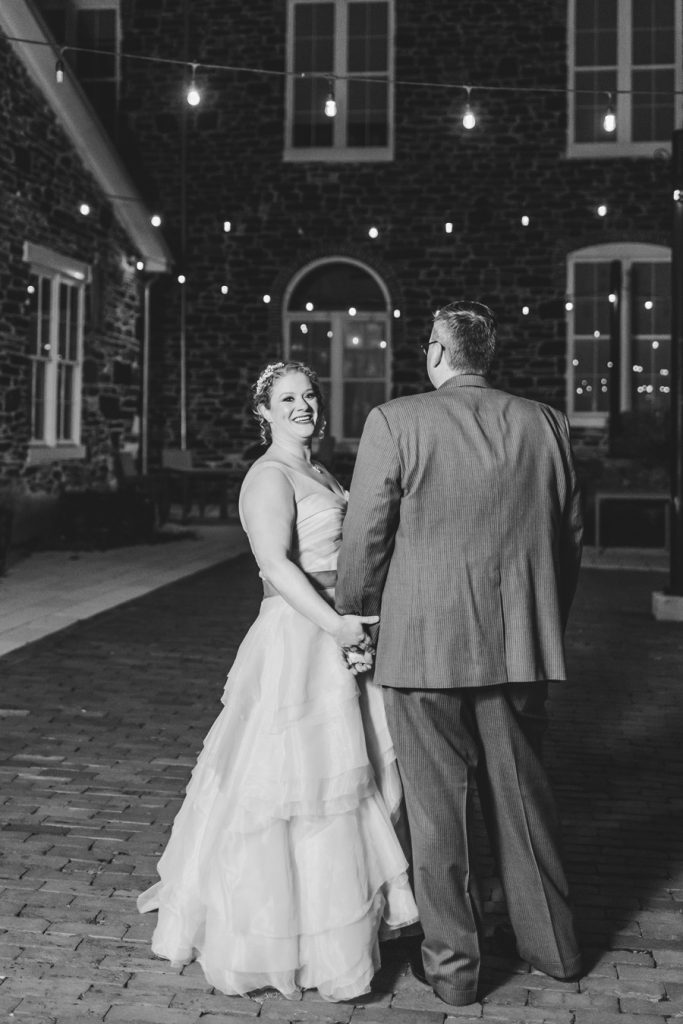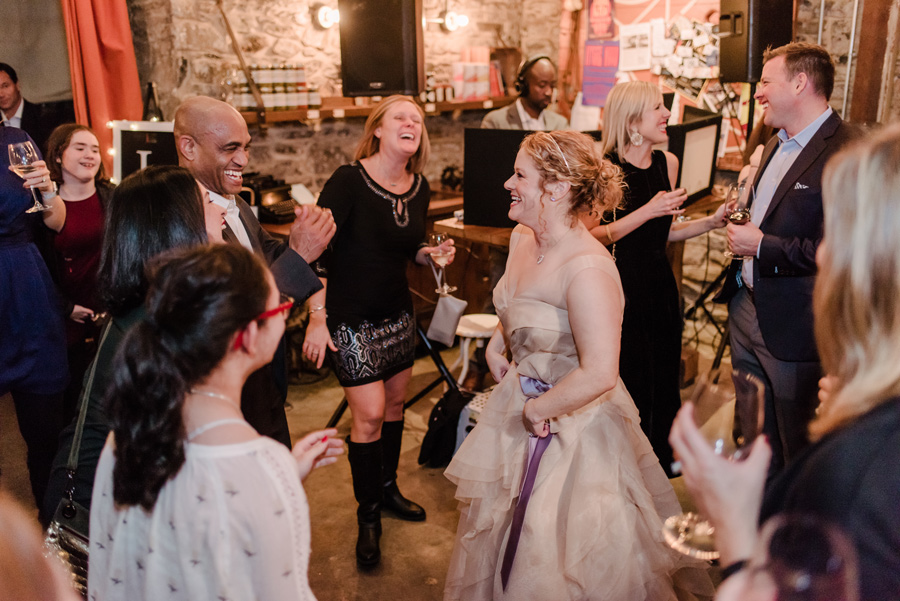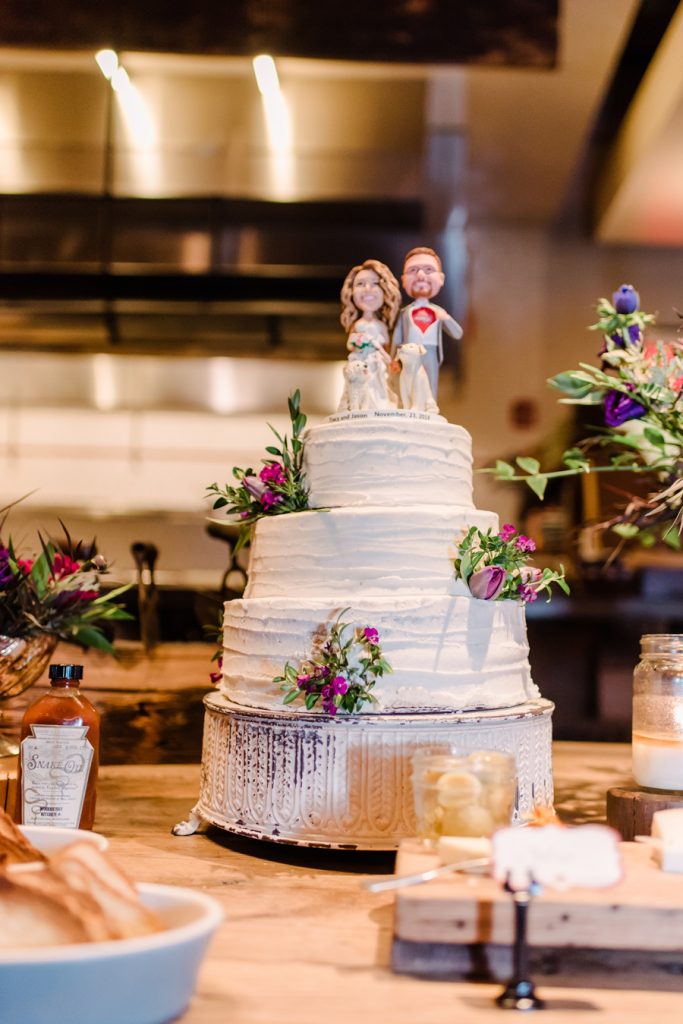 See all the images below. And the video here.